HubSpot Sales Hub
Was ist HubSpot Sales Hub?
Sales Hub, ein leistungsstarkes und einfach zu bedienendes Vertriebs-CRM, das Tools für das Vertriebsengagement, CPQ-Funktionalität (Configure Price Quote) und robuste Verkaufsanalysen und Berichterstattung für wachsende Teams umfasst, erweitert deinen Verkaufsprozess. Sales Hub basiert auf der HubSpot Growth Platform, die Kundendaten, Tools und Teams in einem zentralen Aufzeichnungssystem zusammenführt. Ob Strategien, Dienstleistungen oder Software – HubSpot bietet alles, was für ein besseres Wachstum nötig ist.
Wer verwendet HubSpot Sales Hub?
Über 86.000 Kunden in mehr als 120 Ländern nutzen die Software, den Service und den Support von HubSpot, um die Art und Weise zu verändern, wie sie Kunden anziehen, binden und begeistern.
HubSpot Sales Hub – Details
HubSpot
2012 gegründet
HubSpot Sales Hub Kosten
Startpreis:
50,00 $/Monat
Ja, kostenloser Test verfügbar
Ja, Gratisversion verfügbar
HubSpot Sales Hub bietet eine Gratisversion und eine kostenlose Testversion. Die kostenpflichtige Version von HubSpot Sales Hub ist ab 50,00 $/Monat verfügbar.
HubSpot Sales Hub – Details
HubSpot
2012 gegründet
HubSpot Sales Hub – Videos und Bilder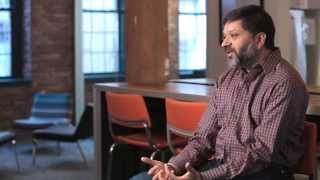 HubSpot Sales Hub – Bereitstellung und Support
Kundenbetreuung
E-Mail/Helpdesk
FAQ/Forum
Wissensdatenbank
Telefon-Support
Chat
Einsatz
Cloud, SaaS, webbasiert
Android (mobil)
iPhone (mobil)
iPad (mobil)
Training
Persönlich
Live Online
Webinare
Dokumentation
Videos
Funktionen von HubSpot Sales Hub
Bart M.
Founder/CEO in Belgien
Verifizierter Nutzer auf LinkedIn
Marktforschung, 2-10 Mitarbeiter
Verwendete die Software für: 6-12 Monate
Wish we had started using Hubspot earlier
Kommentare: I wish I had moved from our previous tool (Streak) before. Hubspot is intuitive, just works and it generates good results.
Vorteile:
1) Grows with you Although it offers a gazillion features and possibilities, just like Facebook, it just grows with you and how you use it. I tend to discover some additional possibilities along the way, even after +6 months of using it, but it always gets better for my use cases. 2) Easy sequences & follow-up The sequences in Hubspot just work. Once set up - which is easy - I can add users one by one, tailor the message a bit and send out. Every mail sent is a mail I otherwise would have not gotten the time for to send it and just gives back results. It's more a sequence praise than Hubspot per se, but Hubspot's approach just works for me. 3) All-in-one The fact that the landing pages can be created very easily, that you can send marketing emails, have chat on your website etc is a major plus. 4) Community The fact they are big makes for a slew of Fiverr guys ready to help me out when in need.
Nachteile:
1) Only community Although I consider the fact they have a large community as a plus, the fact that you sometimes have to rely on the community to upvote features makes that my 'personal' impact on the roadmap is low. Even with a lot of upvotes there is no guarantee that Hubspot will alter the product. 2) Constant changes in pricing & feature lists I have recommended others to use Hubspot for their features in a specific pack I use. However, pricing & features change so I sometimes mistakenly try to get people on board whilst pricing has gone up or features are missing for the acceptable pricing. 3) The neverending upsell It makes sense that with more needs, more tools can be of assitance. But in Hubspot's case, there is a lot where we can still grow and where they can still charge me more. An acceptable all-in-one pricing would be welcome, because for now I do not use some features because of the big pricing gap.
In Betracht gezogene Alternativen: Customer.io und Intercom
Warum HubSpot Sales Hub gewählt wurde: Streak was perfect as a Gmail add-on. But it missed some features such as sequences (repeat emails).
Zuvor genutzte Software: Streak
Gründe für den Wechsel zu HubSpot Sales Hub: We had a startup pricing benefit via our collaboration with an accelerator which lured us in. Knowing what I know, even the full pricing would have been well worth it.
Patrick M.
Senior Enterprise Account Executive in USA
Personalbeschaffung & -besetzung, 201-500 Mitarbeiter
Verwendete die Software für: Mehr als 1 Jahr
Hubspot Sales Hub is great marketing CRM but lacks in comprehensive sales engagement.
Kommentare: It's better for marketing. The tracking of prospects and stages of their progress in a pipeline is negligible. They have what's called the "Deals" section, but when dealing with a true Enterprise client, there is a significant amount of detail that needs to be tracked and Hubspot is not capable of handling this type of sales process. Another issue is keeping track of work that needs to be done. For example, we were taught by HubSpot to use the "Tasks" center for keeping track of activities or future actions. Well, if you schedule a follow-up, and the day comes that the follow-up needs to be completed, you are instructed to just change the date doesn't he follow up to keep that activity at the top of that prospects feed. Otherwise, it gets lost in the activity feed for that client. There is no pipeline that you can create for accounts you are working on. Their workaround is using the deals section, but the deals are then used by management to track forecasting and other numbers. Personally, I feel there should be a completely separate module that houses the different stages as opposed to this. Customer service is great and that's about it.
Vorteile:
I like Hubspot for the simple fact that it's aesthetically pleasing. Its basic functionality is easy to learn and customize the platform was very simple. I like the marketing capabilities and ability to generate email templates.
Nachteile:
There is a lot that I don't like about Hubspot. For starters, adding people to an email campaign is by far the most painstaking, time-consuming, and illogical process ever created. To be clear, part of the reason is that Hubspot charges you extra to add people faster to a campaign. They know this, and it's their way of forcing you to purchase a more expensive version of their software. For example, when you have finished creating a campaign and you now want to add people to that campaign, instead of going directly to your list of candidates and clicking on "add to campaign" you have to go to the campaigns that you've created, click on add person, and then search by that person's name or email, so not only do you have to have another screen open to know that person's information, but you can only add one person at a time! It takes upwards of 8 hours to add 50 people to one campaign. Secondly, is the ability to customize the "log not, log a call, log email" section. Instead of the system tracking when a call has been completed, or an email sent, in order to get "credit" for that email or phone call made, you need to perform an additional task by click on the "log call" feature for the system to actually capture a logged call. This is incredibly annoying as your doubling the tasks. This section also isn't customizable. Therefore if for example, you want to message someone on Linkedin you cant go back to HubSpot and log that message. There's no way to track that message.
Simon F.
Head of Sales in Malta
Rechtsberatung, 11-50 Mitarbeiter
Verwendete die Software für: Mehr als 2 Jahre
Awesome product, absolutely terrible onboarding experience
Kommentare: HubSpot Sales Hub is a great platform, but their onboarding process is probably the worst I've experienced from a SaaS provider. So I'd advise you against using the software if you want their help in getting the software up and running quickly.
Vorteile:
Ease of use and automation capabilities.
Nachteile:
The onboarding experience. They insist on charging for onboarding support, but don't really give you the support you need and completely lack ownership over the process.
In Betracht gezogene Alternativen: Zoho CRM und Pipedrive
Gründe für den Wechsel zu HubSpot Sales Hub: Ease of use and level of automation by design in the system.
Juan M.
Growth Marketer in Argentinien
Verifizierter Nutzer auf LinkedIn
Marketing & Werbung, 51-200 Mitarbeiter
Verwendete die Software für: Mehr als 2 Jahre
The go-to-CRM for startups growing from small to medium fast
Kommentare: Hubspot is a robust CRM that can take SMB sales operations a long way.
Keeps things simple and easy to use. For advance sales analytics and marketing automation you may have to look for additional tools.
Vorteile:
Intuitive, easy to use, and it is effortless to customize. Hubspot sales and marketing modules complement effectively with each other. Workflows features allow to automate marketing efforts, allowing to scale operations smoothly. It integrates smoothly with Gmail suite products, and mainstream business tools.
Nachteile:
It does not count with advance lead scoring tools. Lead interaction tracking is limited. Workflow automation faces the same problem. As you start sophisticating your sales and marketing operations Hubspots tools may start falling short.
In Betracht gezogene Alternativen: Zoho CRM und Salesforce Sales Cloud
Warum HubSpot Sales Hub gewählt wurde: Nimble was not easy to use and suffer from limited functionalities. Hubspot was a mainstream, well-known reliable and proven CRM.
Zuvor genutzte Software: Nimble
Gründe für den Wechsel zu HubSpot Sales Hub: Hubspot was well known and cheaper
Marketing & Werbung, 2-10 Mitarbeiter
Verwendete die Software für: Mehr als 1 Jahr
Great For Certain People
Kommentare: Their customer service is no good to put it simply. Because of that and the high cost of their services when I need to grow and have more capability I will be looking elsewhere.
Vorteile:
The features of HubSpot are nearly unmatched. You can do just about anything on their platform - for a price. But I'll get to that later. I use HubSpot for the CRM and emailing leads etc. and for that it is all free which is amazing. I couldn't be happier with the fact that I get this much capability for free. The fact that I can not only track if they opened the email but get a notification exactly when they opened it, how many times, and more is amazing. Also the ability to save 5 templates and getting automatic suggestions in my email builder is fantastic! I can also add a good size team all without having to pay anything. I also love the ability to switch between multiple companies very quickly, though doing that often times gives me an error page and I have to reload but thats not a big deal. Overall I am very happy with HubSpot but there have been some pretty big annoyances.
Nachteile:
For me the customer service and big cost for paid options is a HUGE drawback. I just had an issue where all my emails were getting sent to spam but only if I sent them from Hubspot. I tried Mac mail, saleshandy, SalesBlink, FindThatLead etc. and it all worked just fine but when I sent from Hubspot - straight to spam. So I contacted them about it but kept getting sent to their sales team and all the sales team did was send me links to articles asking if I had tried this or that. They never offered any real help and when I asked to speak to technical support of course I had to be a paying customer, which I understand to a degree. But with something like this it was clear it was a Hubspot issue. So I took to the forums and found 4 different posts of people with the same problem and in each post Hubspot blamed it on the persons email not being secure and offered suggestions to make the email itself more trustworthy. However, myself and all these other people did not send big campaigns so there's no real reason our email addresses should be getting flagged as spam. So I figured out that when I turned on 2 factor authentication to sign into my Hubspot account the problem was completely fixed. So for me the second I need more capability for a bigger team I am going to be looking elsewhere because of their poor service and high prices.
In Betracht gezogene Alternativen: Zendesk Sell
Warum HubSpot Sales Hub gewählt wurde: Hubspot is free and Zendesk Sell isnt. Pretty much that simple.
Zuvor genutzte Software: Zendesk Sell
Gründe für den Wechsel zu HubSpot Sales Hub: I had been using Zendesk Sell since they were called Base. Because of that I do have a free account and honestly its an amazing platform and I love it. Used it for years! But once Zendesk acquired Base and turned it into Zendesk Sell a lot of the free options were no longer free such as teams/users. So thats really the only reason I switched to Hubspot was so I could add more users for free but once I need to have more capability Im switching back to Zendesk Sell.