Was ist CARTO?
Die Carto-Plattform befähigt jeden, vom Wirtschaftsanalytiker bis zum Datenwissenschaftler, Standortdaten in Geschäftsergebnisse umzuwandeln. Diese offene Cloud-Software bietet visuelle Einblicke darüber, wo Dinge geschehen, warum sie geschehen und wie die Zukunft aussehen wird. Die Plattform kann verwendet werden, um Innovationen zu beschleunigen, Einsparungsmöglichkeiten zu finden, neue Anwendungsfälle zu nutzen und Geschäftsmodelle durch die Verwendung von Location Intelligence zu überarbeiten. Carto kombiniert räumliche und zeitliche Daten, um Geschäftsergebnisse zu steigern.
Wer verwendet CARTO?
Bankgeschäfte und Versicherung, Business Intelligence und Analytik, Städte und Regierung, Immobilien, Einzelhandel, Verkehr und Logistik, Telekommunikation und Versorgungsunternehmen, Gesundheitswesen und Pharma, Journalismus, Bildung, Naturschutz
Wo kann CARTO bereitgestellt werden?
Cloud, SaaS, webbasiert, Android (mobil), iPhone (mobil), iPad (mobil)
Über den Anbieter
CARTO
2012 gegründet
Telefon-Support
Chat
Erhältlich in diesen Ländern
Vereinigte Staaten
Über den Anbieter
CARTO
2012 gegründet
Telefon-Support
Chat
Erhältlich in diesen Ländern
Vereinigte Staaten
CARTO – Videos und Bilder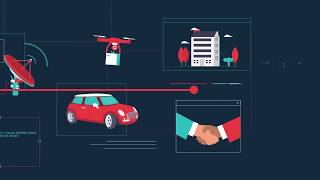 Kosten ähnlicher Produkte wie CARTO vergleichen
CARTO Funktionen
Dashboard
Daten-Connectors
Daten-Import / -Export
Datenvisualisierung
Dreidimensionale Analyse
Geocoding
Karte teilen
Kartenerstellung
Prädiktive Analytik
Strategische Planung
Victor N.
Analista de bases de datos in Venezuela
Verifizierter Nutzer auf LinkedIn
Internet, Selbstständig
Verwendete die Software für: Kostenlose Testversion
Carto. excellent tool to manage your maps
Kommentare: I carried out tests in the free version, the loading, data management and final products of the analysis were excellent.
Vorteile:
Carto presents a fairly intuitive learning management, allows analysis of the loaded data, you can perform hot spot analysis and easily adapts to geomarketing management. You can also perform ideal location analysis, offers webinars and documents to learn from the platform
Nachteile:
The cost of the license is medium, the trial period is very limited, it does not offer proposals aimed at students with few economic resources
Charles C.
Project Manager in USA
Verwendete die Software für: Mehr als 1 Jahr
Best Digital Geospatial Mapping Experience Out There
Vorteile:
Ease of access and speed. For a digital mapping platform, Carto is a powerhouse of a client that is both intuitive and efficient (in time and resources). I am able to upload and operate datasets quickly (along with exporting full projects); and, customize the features with relative comfort - including adding and removing without too much complication. It is comparatively the best platform I've used in the years I've been mapping, and they have been among the most helpful hands on assistance when it comes to snafus while working.
Nachteile:
I've few criticisms that make me like Carto less; but, the most significant one I could think of: I wish there could be more than eight layers when designing maps, as there are times when it's critical to juxtapose many different layers in identifying and judging patterns.
Matthew L.
Wildlife Campaigner and Researcher in UK
11-50 Mitarbeiter
Verwendete die Software für: Mehr als 1 Jahr
CARTO have been incredibly supportive . Their mapping software enables us to reach new demographics
Vorteile:
The customer support provided by CARTO is excellent. Rarely have I had the pleasure of working with a company that consistently provides help and support so quickly and readily. With regards to the software it enables us to display large datasets that we have created in a new visual format. This enables us to convey not only a huge amount of information but also global and complex issues in a user friendly and easy to digest format. The maps we have created using CARTO have been viewed over 26,000 times in a year which for us a relatively small NGO is fantastic. Especially as this new medium to display our data has been picked up by media sources due to the ease at which these maps can be shared enabling us to potentially reach a broader ranged demographic than with previous outputs. The latest version is much improved from the first incarnation with the ability to undo certain actions and to move data points with the click of a mouse without having to change manually the lat and long numbers.
Nachteile:
It can at times be rather clunky and slow to load, although this may be due to the number of data points within a map. Annoyingly with the latest version the ability to place a title on a map has been removed. Also the legends have a tendency to be very large and unmoveable whilst at the same time not able to accommodate titles over a certain length. The software is easy to pick up with trial and error but it is not immediately obvious what can be achieved and or displayed with the mapping software. I am sure that I have not been able to utilise all of the great functions there are available but I am not sure what is available. The widgets are a nice new addition but these again and large and have a tendency to cover large portions of the map. These could be slimmed down and also made obvious for the viewer that they could pull them up and reduce them in size to aid map understanding.
Verifizierter Rezensent
Machine in USA
Verifizierter Nutzer auf LinkedIn
Maschinerie, 201-500 Mitarbeiter
Verwendete die Software für: Kostenlose Testversion
Amazing
Vorteile:
Phenomenal data heavy software, best on market
Nachteile:
Still learning, hard to say at this point!
Céline J.
Co creator and promotor in Mexiko
Bürgerliche & soziale Einrichtungen, 2-10 Mitarbeiter
Verwendete die Software für: Mehr als 2 Jahre
I used Cartodb and now Carto for years to support a citizen participatory project on active mobility
Kommentare: It is the main platform to centralize data from a citizen mapping open platform (repubikla.org), to manage datasets, make análisis, visualize and communicate assessments and civil monitoring to governments un several Mexican cities. The benefits is having an easy, clear, and all on one platform, with a large gain of Time.
I have a very good communication with collaborators with the webmaps, so we gain impact (track @repubikla #repubikla on twitter)
I'm also learning a lot, through database management and análisis frequent tasks.
Vorteile:
Carto is a very versatile platform, well integrated to the web and social network. It totally satisfy my needs as an open data activist, to centralize data from citizenship, make attractive visualizations and spread them through a large activists ecosystem on the web and social media. It also helps to communicate effectively the data and the analisis to governments. The good aspect is it has both beginners and advanced users interfaces. It was one of the reasons we selected this tool to allow the group work. The support given to users is very attentive.
Nachteile:
It could have even more flexible fonctions with no need to manage the code. For my use it is not necessary, but I guess that a way to custom OpenStreetMap Tiles would be very useful. As well, some link to "improve the OpenStreetMap basemap" (as used on many platforms) , is a good way yo interact with OSM and have shared benefits.