Was ist SkuVault?
Nie wieder Überverkaufe oder stornierte Aufträge. SkuVault ist eine einfach zu implementierende Bestandsverwaltungssoftware, die sich perfekt für Multichannel-Verkäufer eignet. Die praktische Implementierung mit einfachen Workflows und Prozessen minimiert die Störungen in deinem Lager. Der US-basierte Support ist jederzeit telefonisch erreichbar.
Verkaufsprognosen, Auftragsgenauigkeit und klare Berichterstattung helfen Händlern, ein sauberes und organisiertes Lager zu erstellen, damit sie mehr verkaufen können.
Wer verwendet SkuVault?
Das Unternehmen bedient mittlere, kleine und große Unternehmen, die sich auf Lagerbestände stützen. Unterstützt Multi-Channel-E-Commerce-Händler, Hersteller, 3PL-, stationäre Einzelhändler und alles, was dazwischen liegt.
Wo kann SkuVault bereitgestellt werden?
Cloud, SaaS, webbasiert
Über den Anbieter
SkuVault Inc.
Ansässig in Louisville, USA
2011 gegründet
Telefon-Support
Chat
Erhältlich in diesen Ländern
Kanada, Vereinigte Staaten
Über den Anbieter
SkuVault Inc.
Ansässig in Louisville, USA
2011 gegründet
Telefon-Support
Chat
Erhältlich in diesen Ländern
Kanada, Vereinigte Staaten
SkuVault – Videos und Bilder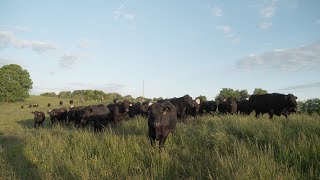 Kosten ähnlicher Produkte wie SkuVault vergleichen
SkuVault Funktionen
3PL-Management
Artikelverwaltung
Auftragsmanagement
Barcode / RFID
Berichterstattung / Analyse
Bestandskontrolle
Bestandsoptimierung
Bestandsprüfung
Bestandsverfolgung
Bestell-Management
Bestückung
E-Commerce-Management
Einkauf & Empfang
Inventarverwaltung
Kostennachverfolgung
Lagerhaus-Management
Lieferanten-Management
Nachbestellungen verwalten
Produktkennzeichnung
Prognose
Qualitätsmanagement
Suchen / filtern
Versand-Management
Versandetiketten
Wareneingangs- / Einlagerungsverwaltung
Alternativen für SkuVault
Bewertungen über SkuVault
Verifizierter Rezensent
Manager in USA
Verifizierter Nutzer auf LinkedIn
Lagerung, 2-10 Mitarbeiter
Verwendete die Software für: Mehr als 2 Jahre
Ease of Use and Customer Service
Vorteile:
Customer service is on point in terms of timely support and helpfulness. Calling and getting an answer on questions helped quite a bit. The WMS is great and very responsive. Integrations went smooth.
Nachteile:
The times at which it updated inventory to the store was debatable as in time frames. I ran into inventory issues especially with low stock inventory. I found the scanning process of the SkuVault was very repetitive with extra steps when used in conjunction with other shipping software
Einzelhandel, 2-10 Mitarbeiter
Verwendete die Software für: Mehr als 2 Jahre
In Betracht gezogene Alternativen:
Exactly what we were looking for.
Kommentare: Excellent experience, almost no issues what so ever. If we do run into a problem, their customer support is fast, clear, and helpful. The implementation and initial setup was a longer experience than we thought, but because we had a lot of internal decisions to make, but their implementation team was always available to help.
Vorteile:
Some features are daily essential to our business model, such as picking items, quality control, inventory management, reordering and replenishing, the ability to use scanners, multiple users, etc...
Nachteile:
Perhaps the interface and layout of how the products and catalog are displayed could be more flexible and adjustable.
David
VP Engineering in USA
Bekleidung & Mode, 2-10 Mitarbeiter
Verwendete die Software für: 1-5 Monate
Didn't Work For Us
Kommentare: I think "ripped off" describes our experience. We paid the $2,000 onboarding fee and spent a month setting up SkuVault. We also spent additional money integrating our drop shippers with SkuVault. After launch, SkuVault failed to sync our external warehouse quantities with WooCommerce. After another month, tech support still hadn't fixed the issue, so we switched to Ecomdash and had everything running in 72 hours. Ecomdash refunded our monthly subscription fees but they still haven't refunded the $2,000 onboaring fee. I'll update this review if that changes, but I currently cannot recommend SkuVault. You'll basically be paying $2,000 just to see if SkuVault really does the things they claim it will do.
Vorteile:
SkuVault has rich features for warehouse management. For example, SkuVault tracks inventory in containers, and in multiple locations. You can also track inventory history, reasons for removal, etc. If you have a large warehouse, it might work well for you.
Nachteile:
A) It's not terribly easy to use. Heck, they made us buy a $2,000 training package. B) The product search function is frustrating. You pretty much can't find a product in SkuVault unless you can type in the product name "exactly". It's almost maddening at times. In comparison, Ecomdash finds my product before I even finish typing; the right product shows up after I type just a few characters. C) The Shipstation integration and packing quality control didn't work very well. The picking/packing flow required too much jumping back and forth and created additional opportunities to screw up an order. We turned these features off. D) The WooCommerce integration doesn't work very well. Evidently, the built-in integration is fairly new, and they preferred that we use their older "tool"; a downloadable program for inventory syncing. However, this didn't work so well either. E) Multiple warehouse functionality is limited. We have warehouses and sales channels in the US, and also in the UK. Ultimately, we need to push our US inventory quantities to our US sales channels, and our UK inventory quantities need to push to our UK sales channels. SkuVault can't do this; it's designed to sync the total combined quantity. Ecomdash has a warehouse override feature that takes it a step closer to doing this. For about $2,500, Ecomdash offered to develop this for us.
Antwort von SkuVault Inc.
vor 3 Jahren
David, Thank you for your comments. Please be assured they are reviewed and put in context against feedback from our portfolio of long term and recently fully implemented clients.
Will
Operations Manager in USA
Einzelhandel, 2-10 Mitarbeiter
Verwendete die Software für: Mehr als 2 Jahre
In Betracht gezogene Alternativen:
Amazing Software - Must have for small business
Kommentare: Amazing experience. These guys are the best.
Vorteile:
Love the ease of use. Tons of videos and help articles to explain how to do anything in the software. If that doesn't help, then they have amazing customer support. They are always innovating the software to make things more streamline and cater to other industries. Another pro is the product feature submission. If you have a suggestion on how making something more streamline, they welcome these ideas.
Nachteile:
The only thing that was challenging was getting the 10's of thousands of sku's set up in the system and barcoding everything but that is something that is unavoidable with any software. My other con was that I didn't use this sooner :)
Patrick
Director of Customer Operations in USA
Informationstechnologie & -dienste, 11-50 Mitarbeiter
Verwendete die Software für: 1-5 Monate
In Betracht gezogene Alternativen:
SkuVault is the Industry Leader in inventory management for SMB's
Vorteile:
I researched at least a lot of different tools before coming to SkuVault, but I chose SkuVault because they were obviously customer centric throughout their sales, onboarding and support. Their sales team met with me and thoroughly answered all my questions and made sure everything I needed could be managed in SkuVault. Their onboarding team put together a custom implementation plan and met every week to make sure things were set up properly. As we continued to use the system, support was on point to quickly answer any questions we had.
Nachteile:
We are currently only utilizing a fraction of SkuVault's offering. It would be nice to have a more streamlined user interface that only showed what we are using and hid what we are not using. This would help us in onboarding new employees and limiting mistakes.