Das könnte dich auch interessieren:
Was ist Splunk On-Call?
Issue-Tracking-Lösung, die das Bereitschaftspersonal alarmiert und es ihnen ermöglicht, sofort an dem Problem zu arbeiten, auch von einem mobilen Gerät aus.
Wer verwendet Splunk On-Call?
Fähigkeit zur Zusammenarbeit bei der Lösung von IT-Vorfällen.
Splunk On-Call – Details
Splunk
2012 gegründet
Splunk On-Call – Videos und Bilder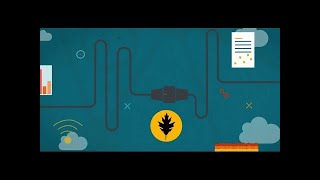 ▶︎
Splunk On-Call – Details
Splunk
2012 gegründet
Kosten ähnlicher Produkte wie Splunk On-Call vergleichen
Startpreis
9,00 $/Monat
9,00 $/Monat
20,00 $/Monat
Nicht verfügbar
Splunk On-Call – Bereitstellung und Support
Kundenbetreuung
E-Mail/Helpdesk
Wissensdatenbank
Telefon-Support
24/7 Live-Support
Chat
Einsatz
Cloud, SaaS, webbasiert
iPhone (mobil)
iPad (mobil)
Training
Persönlich
Live Online
Webinare
Dokumentation
Videos
Funktionen von Splunk On-Call
Jeremy W.
Cloud Services Engineer, Operations in
Verifizierter Nutzer auf LinkedIn
Computer-Software, 201-500 Mitarbeiter
Verwendete die Software für: Mehr als 1 Jahr
Quelle: GetApp
The perfect fit
Kommentare: When we went looking for an alerting solution, we wanted something that would make life easier for our folks on-call, as well as something that would help us clean up and make sense of the nigh-impassable flood of alert emails we were seeing constantly from our monitoring. Allowing folks to use their own devices also meant that there was no confusion as to how to reach out to someone, and it's something they always have on them. We were immediately captured by the Twitter-like timeline, so that every person (on-call or not) could view the incoming stream from the entire environment, and the rest of the features common in this space seemed very well-implemented. Since then, they've added tons of new features (the Transmogrifier and Control Calls each were game-changers) that have only made the service better. My director has identified this as the single best product we've implemented in the past two years, based on its impact to our team's efficiency and happiness.
Vorteile:
- Communication-centric design - great for team efforts - Very responsive support and dev team - Easy to set up, easy to use - Lots of integrations available - Contact details in the app makes reaching out to teammates easier in a crisis
Nachteile:
- Some advanced/niche scheduling options are not currently possible - Data on old alerts can be difficult or impossible to obtain, depending on age - Reporting is a work in progress
Antwort von VictorOps
vor 6 Jahren
It's wonderful affirmation for us when we hear that VictorOps has been a positive driver in team efficiency and happiness! We're also continuing to advance our development efforts (our engineering team is also growing!), so keep an eye out for enhancements on reporting and scheduling!
Verifizierter Rezensent
Cloud Operations Analyst in USA
Verifizierter Nutzer auf LinkedIn
Konsumgüter, 5.001-10.000 Mitarbeiter
Verwendete die Software für: 1-5 Monate
Victory for on-call and alert escalation
Kommentare: For years we have had to manually manage our on call rotations throughout the organization. This linked with the wide range of monitoring tools, problem management has been difficult. VictorOps has allowed us to jump into the future of Outage Management! This has allowed us to reduce our MTTR (mean time to resolution) for outages. I highly recommend this tool!
Vorteile:
VictorOps was easy to deploy, configure teams, and manage on-call rotations. There is a large list of integrations that allow for connections into all our required systems. Included with every integration is a link to their knowledge base. VictorOps is a must have tool for anyone looking to more effectively manage alert escalation and on-call rotations.
Nachteile:
There are only two things i have come across that are lacking. First, setting up overrides for on call management. VictorOps only allows for overrides to be in 30 minutes time blocks. This has caused issues with emergency on call coverage. Second is no having a location, out side the alerts and incidents, to house knowledge base type documents.
Justin S.
DevOps Engineer in USA
Computer-Software, 201-500 Mitarbeiter
Verwendete die Software für: Mehr als 2 Jahre
Cheap, but that's about it
Kommentare: IMO, Splunk bought VictorOps to tick a checkbox and nothing more. It's cheap, but unless you're totally strapped for cash, look elsewhere.
Vorteile:
VictorOps (now called Splunk On-Call) organizes incidents in a manner similar to a Twitter timeline. It's really convenient being able to browse your history like that. There are a decent number of integrations with third-party services, and the Rule Engine allows you to annotate incoming alerts with additional information such as links to runbooks. In terms of price, you'll pay a lot less than you will for competing products like PagerDuty.
Nachteile:
Since being acquired by Splunk, VictorOps has been left to rot on the vine. There have been virtually no new features. I was willing to excuse that when VictorOps was operating as a smaller company, but not being able to do an in-depth history of incidents in 2021 is just inexcusable. Splunk's high-pressure sales agents will constantly try to upsell you on other Splunk products. SSO integration is still awkward to set up and use, and there still aren't nearly as many integrations as with PagerDuty.
Verifizierter Rezensent
Sustaining Engineer in USA
Verifizierter Nutzer auf LinkedIn
Internet, 201-500 Mitarbeiter
Verwendete die Software für: 1-5 Monate
VictorOps: Now Brought to You By Splunk
Kommentare: Splunk's purchase of VictorOps gives the opportunity for major improvement and excellent customer support.
Vorteile:
Provides all of the necessary functionality for managing multiple teams of on-call professionals across an organization. App and Slack integration provide a feature-rich experience. override existing schedules, acknowledge or snooze alerts, see detailed history, and run reports.
Nachteile:
Some features are buried in menus, and the calendar is a little hard to use at times. Some options require clicking a specific toggle icon instead of just the text.
Michael U.
Ecommerce Specialist in
Verifizierter Nutzer auf LinkedIn
Einzelhandel, 1.001-5.000 Mitarbeiter
Verwendete die Software für: 6-12 Monate
Quelle: GetApp
VictorOps
Kommentare: Prior to Bluestem Technologies migration to VictorOps, only a few of our squads were using Pagerduty for on-call incident management. Our major goals and justifications for switching to VictorOps was onboarding our entire technology team onto one on-call solution as well increasing our major incident responsiveness. VictorOps was chosen over PagerDuty for it's people-centric focus, feature capabilities and cost.
Vorteile:
The transmogrifier has been an extremely useful tool for many of our teams. We've added playbook annotations to most of our alerts which has been a boon for our 24 by 7 support team. The Datadog integration has also shown VictorOps's savviness and people-centric approach to building a product. A Datadog VictorOps incident will send all of the pertinent information and graphs to an on-call users phone. The VictorOps mobile app can also be used as a platform to seamlessly chat with other users. We've also been encouraged by some of VictorOp's new features they have started to roll out. Their Statuspage.io integration has made many in our organization excited about the ability to have a one-stop-shop dashboard to communicate down-time incidents to a diverse group of users within our company. Their brand-new Control Calling feature (a feature that creates a conference call and pages users to join, penned "the new bat signal" by VictorOps) is also an intriguing feature that several of our teams have started to explore. Possibly our favorite aspect of working with VictorOps over PagerDuty is how responsive their team has been to both our support and development requests.
Nachteile:
VictorOps is still lacking some of PagerDuty's clerical and reporting functionality; for example, we no longer have the ability to easily reference a specific incident in the past.
Antwort von VictorOps
vor 6 Jahren
Thanks for such a positive review! We see people make the switch from PagerDuty on a regular basis, not just because of our feature set, but because we also put our users first. It's great that you noticed that too. It's also good to note that if you capture each incident as a post-mortem report, you'll always be able to go back and reference it. However if you need a more specific way to reference past incidents, I would definitely suggest you drop our support team a line. They are constantly looking for ways to improve the product, and would love to hear your ideas.