Was ist bestPT?
bestPT von Billing Dynamix: Mit neuer medizinischer Dokumentation, die von der University of New Mexico entwickelt wurde: Division of Physical Therapy, eine komplette cloudbasierte Lösung für die Verwaltung von Praxen und Abrechnungs-/Umsatzzyklen bietet uneingeschränkten Support für deine gesamte Praxis. bestPT integriert Planung, Dokumentation, Abrechnung und Aufgabenverwaltung in einem einzigen System. Die Lösung kann auch in die gängigsten eGA-Systeme integriert werden, einschließlich webPT und Cedaron.
Wer verwendet bestPT?
Von Einzelarzt-Praxen bis hin zu medizinischen Kliniken mit mehr als 50 Anbietern.
Wo kann bestPT bereitgestellt werden?
Cloud, SaaS, webbasiert
Über den Anbieter
Billing Dynamix
Ansässig in Clearwater, USA
2007 gegründet
Telefon-Support
24/7 Live-Support
Chat
Erhältlich in diesen Ländern
Vereinigte Staaten
Über den Anbieter
Billing Dynamix
Ansässig in Clearwater, USA
2007 gegründet
Telefon-Support
24/7 Live-Support
Chat
Erhältlich in diesen Ländern
Vereinigte Staaten
bestPT – Videos und Bilder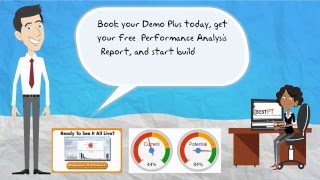 Kosten ähnlicher Produkte wie bestPT vergleichen
bestPT Funktionen
Abrechnung & Rechnungsstellung
Anpassbares Dashboard
Aufgabenbibliothek
Behandlungsplanung
Berichterstattung / Analyse
Code- & Gebühreneintrag
Coding-Unterstützung
Compliance-Verfolgung
Diagramm-Erstellung
EMR / EHR
Elektronische Rezepte
Fortschritt-Notizen
Fortschrittsverfolgung
Für Physiotherapie
HIPAA konform
Inventarverwaltung
Medizinische Abrechnung
Medizinische Terminplanung
Mehrere Ärzte
ONC-ATCB zertifiziert
Patienten-Aufnahme
Patienten-Terminplanung
Patientenportal
Pflegeplan-Management
Rechnungshistorie
Reklamationsabwicklung
SOAP-Notizen
Schadensprüfung
Terminplanung
Terminverwaltung
Versicherungsmanagement
Verwaltung von Patientenakten
Überprüfung der Versicherungsberechtigung
Überweisungsbescheid
Übungs-Management
Dillon L.
Medical assistant in USA
Gesundheit, Wellness & Fitness, 2-10 Mitarbeiter
Verwendete die Software für: 1-5 Monate
Very helpful service for a great program
Kommentare: Billing Dynamix is a great medical billing software! They are very responsive to all potential problems and provide great and super fast feed back.
When I first started using this program, there were a few things I found inconvenient (it was only because I wasn't aware of how to properly navigate the system). I left a review in within maybe an hour or two, Billing Dynamix was calling me trying to reach out and help. They immediately helped me learn and navigate the part of the system I was having problems with. The training session lasted about 45 mins and I knew (as far as I can tell) all the ins and outs of that part of the system. When you get this billing software, you'll come to find out that there are many ways to navigate the system. There is no one set way, and that is something I love. If you need information on a patient there is always numerous way to find said information. When you do a training session they call your phone or do a "Hangouts" call so they can see your screen and give you on the spot feedback. Before the end of the call they always look for ways they can improve their costumer service and their system. Lastly, your next session is scheduled so you always have your next training to look forward to.
Vorteile:
I really enjoy how fast and responsive the costumer care is. If you have a problem and leave a review on the program and or send them a "task" they will respond very quickly. The "help" button is also very informative and easy to use. There is always more than one way to access the information you desire. While you're writing a doc you can easy jump from the schedule to tasks then back. If you need to send a note to the front desk (or where ever ) with patient info, the PT file can easily be attached and sent securely to the your desired person. The schedule is very versatile and easy to use. It can easy be modified for any clinic and any number of providers. It also has numerous colors to choose from for different kind of activities scheduled.
Nachteile:
Some of the words used are confusing. Instead of using the word "sent" in their messaging system, they use "owed." simple things like that which are a little confusing at first but it gets easier after a few sessions.
Christina L.
OFFICE MANAGER in USA
Medizinische Praxis, 2-10 Mitarbeiter
Verwendete die Software für: Mehr als 2 Jahre
CUSTOMER SERVICE/BILL REVIEW
Vorteile:
ITS AN EASY SOFTWARE TO USE ON MOST ASPECTS OF OUR OFFICE
Nachteile:
SOMETIMES MY TICKETS ARENT ANSWERED QUICKLY, BUT AS I WAS TOLD WE NEED TO CHANGE THE URGENCY OF THE TICKET
Cheryl P.
Controller in USA
Verwendete die Software für: Nicht angeboten
Great to work with!
Kommentare: Our clinic is a pediatric OT, PT and ST clinic. We started using this program in 2010. It has made our clinic flow so much easier and our payments are coming in much quicker than they used to! It was not set up originally to do multiple disciplines (especially speech) but the team at bestPT has worked with us to make changes that will fit our clinic! Tom and Naomi are our "coaches" and they check in with us once a month to make sure everything is working the way it is supposed to! They are also quick to respond to any tickets that we open on the workbench when we have problems. We are still having to "tweak" some things for our speech therapists but overall this is a great program! It's the best of scheduling, treatment notes, and billing/posting all in one...and most of all, customer service is THE BEST!
Antwort von Billing Dynamix
vor 7 Jahren
Thank you Cheryl. It's a pleasure to work with you, Melanie, and everyone else at Kid's Creek Therapy.
Jennifer R.
Office Manager in USA
Verwendete die Software für: Nicht angeboten
Review of bestPT
Kommentare: I had no medical background when I started this position. The software at first was very difficult to follow because there seems to be so many different ways to do one thing. Terminology for me was difficult to follow (i.e. Workbench v. Tickets v. Claims). Sending tickets to people is also very confusing and configuring the ticket (Role v. Owner)...I still have a hard time remembering who is who. But, even though I struggle at times, I know that I will always have support from Naomi and Tom when I ask for it. They are great to work with and very patient when I require a little more "hand holding". I do have a hard time with the billing team and the communication between us. I don't always understand what they are trying to ask and when I ask for clarification, I often get the same response that triggered my question for clarification. This takes up a lot of time and is very frustrating. I appreciate the training under the HELP tab and all of its valuable information. There is quite a bit of information and it's difficult to get through everything. I just wish there was a way to stream line a lot of this software and make it more user friendly. This is very overwhelming.
Armand max O.
Manager in Philippinen
Gesundheit, Wellness & Fitness, 51-200 Mitarbeiter
Verwendete die Software für: 1-5 Monate
Ease of billing and documentation in your fingertips
Kommentare: Overall it has been perfect, practices of any level can benefit from using the system as it is a complete package. From scheduling, documentation, claim submissions to point of sale inventory management, integrated credit card processing, kiosk systems... etc. Billing Dynamix is able to accommodate our needs in a centralized, unified system.
Vorteile:
I really love the fact that Billing Dynamix allows for very quick documentation with the use of their prebuilt templates and through the creation of your own macros. Their Provider Claims workbench helps keep your claims organized so that you are able to work on them more efficiently, claim information is presented to you instead of you having to pull up every single one when you need to work on them, this creates less stress from having to memory manage everything and keeps office workflow complexities down.
Nachteile:
At first the system can look overwhelming with all the information available, but I've never had problems with contacting their team for support.