Was ist Cognito Forms?
Cognito Forms ist ein fortschrittlicher Online-Formularersteller, der über eine intuitive, benutzerfreundliche Oberfläche und die robustesten kostenlosen Funktionen auf dem Markt verfügt. Die Plattform, die von Grund auf für das Internet von heute entwickelt wurde, bietet extrem leistungsfähige Funktionen, wie z. B. Zusammenführen von Dokumenten, Hochladen von Dateien, Wiederholen von Abschnitten, Speichern, Lebenslauf, bedingte Logik und integrierte Zahlungen. Bette deine Formulare nahtlos in deine Website ein und erhalte E-Mail-Benachrichtigungen, sobald neue Einträge eingereicht werden.
Wer verwendet Cognito Forms?
Unternehmen und Organisationen, die eine einfachere und effizientere Möglichkeit benötigen, um Informationen und Zahlungen von ihren Kunden online zu erfassen.
Wo kann Cognito Forms bereitgestellt werden?
Cloud, SaaS, webbasiert
Über den Anbieter
Cognito Apps
2009 gegründet
Chat
Über den Anbieter
Cognito Apps
2009 gegründet
Chat
Cognito Forms – Videos und Bilder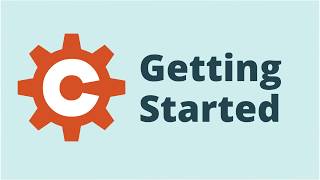 Kosten ähnlicher Produkte wie Cognito Forms vergleichen
Cognito Forms Funktionen
Anpassbare Felder
Anpassbare Formulare
Dateispeicherung
Daten-Import / -Export
Datenerfassung und Übertragung
Drag-and-Drop
Drittanbieter-Integration
Elektronische Unterschrift
Formularerstellung und -design
Formularverwaltung
Konditionale Logik
Kundenspezifisches Branding
Vorlagen-Management
Zugriffskontrollen / Berechtigungen
Alternativen für Cognito Forms
Bewertungen über Cognito Forms
Olga B.
TOEFL Mentor in USA
Verifizierter Nutzer auf LinkedIn
Bildungsmanagement, 2-10 Mitarbeiter
Verwendete die Software für: 1-5 Monate
In Betracht gezogene Alternativen:
An effortless, beautiful and effective way to create splendid contact forms
Kommentare: It is just amazing! Stylish, elegant, innovative, useful, user-friendly, secure, adaptive, responsive!
Cutting-edge and easily accessible. An effortless and meaningful way to make any landing page better.
Vorteile:
Well, it is just amazing! Innovative. Cutting-edge. Secure. Elegant. I have been looking for a great tool to keep in touch with my customers, and it was not that easy because one of my landing pages was created on pure html (I did not use any CMS), that's why it was quite challenging to find anything suitable. I needed something to insert into my html code in order to have an easy, convenient, comfortable, effortless, efficient and accessible way to communicate with my customers. Firstly I tried to use some survey forms, but they were expensive, and their "thank you" page looked misleading which caused problems, besides survey forms let my customers use them only once. It was absolutely inappropriate and I had to look for a better way for getting feedback and appointments. I am as happy as a lark to have such a great contact form on my landing page. I have uploaded my logo and my background for this form, created a link of the form and added this link to my landing page, by using a nice, neat and beautiful button (created on my own) which, as soon as the customer presses the button redirects them to the contact form. There are some additional ways of integration, but I have not tried all of them yet. Thank you, guys, Cognito Contact Form is the best contact form I have ever tried!
Nachteile:
Well, it would be great if there were some integration functions like "redirecting to Cognito Forms + having your own domain link". You know, sometimes some web-page owners desperately need integration but they don't have enough space on their pages to insert additional scripts or codes over there. Do you have such a function? Maybe I did not search carefully enough?
Ian S.
Business Development Manager in UK
Computer-Vernetzung, 11-50 Mitarbeiter
Verwendete die Software für: Mehr als 2 Jahre
Couldn't do without Cognito now
Kommentare: very positive experience, it has made life a lot easier
Vorteile:
We've been using this a couple of years now and has made our business sign up process so much more professional for our customers and has enabled us to capture customer details in spreadsheet form for import into other applications
Nachteile:
Had a few issues initially with the forms not fitting onto our web pages but the support was excellent and told us what to change on our web site. Occasionally get customers not seeing the submit button on mobile, but not tested this myself
Ed T.
Registration Services Director in USA
Unternehmensberatung, 11-50 Mitarbeiter
Verwendete die Software für: Mehr als 1 Jahr
In Betracht gezogene Alternativen:
One of the more powerful options out there!
Kommentare: Phenomenal UI with powerful features
Vorteile:
The two top-tied features that Cognito offers are the Lookup and Repeating Section. Hands down one of the best form builders on the market.
Nachteile:
There is no live reporting option for people outside of your organization. Must reply on 3pp integrations that take extra time to set up for each form.
Bildungsmanagement, 2-10 Mitarbeiter
Verwendete die Software für: 1-5 Monate
Terrible Customer Service.
Kommentare: I would have been better off using Google Forms/Sheets.
Vorteile:
What I will like best is no longer using them and receiving notification emails without the ability to view any forms.
Nachteile:
I figured out the issue with the help of someone who does not work for you. You were sending notifications to an email address which is associated with a different account that does not have access to the forms, so there was nothing for me to see. One would think you might be able to see that on your end. I was, after all, communicating with you from an email address that is not for the account receiving the forms. All you do is keep telling me to turn off notifications on my account, but that would do NOTHING to stop the notifications because they were coming from another account entirely. How is it that nobody looked to see that there are no forms for which I should have been receiving notification? And I'm supposed to trust my client's information and important documents with your company? I can only imagine what the ordeal would be like if there was a problem bigger than receiving ghost notifications. I've been going around in circles with multiple representatives without any real help on an issue that should have been extremely simple had someone taken the time to do anything except type in a canned response without doing even a little research into the problem. I can delete my account and STILL receive these notifications for forms I cannot access from this email address. I'll make a note to follow your customer service procedures and follow-through if I ever want to kill my business. A customer cannot speak to a live person? Honestly? Terrible customer service.
E-Learning, 2-10 Mitarbeiter
Verwendete die Software für: Mehr als 1 Jahr
Great tool for creating and forms
Kommentare: We use it for solving various tasks like recruitment and sorting candidates once recruited to drafting agreements and getting electronic signatures from clients
Vorteile:
One of our most useful tools in daily use. Customisable features are very useful. It has helped us build a brand image - always been reliable and our logo and company name is mostly visible.
Nachteile:
the customisable/programmable parts can sometimes be clunky.