Was ist Floify?
Floify wurde für Kreditgeber und Hypothekenprofis entwickelt und ist eine Point-of-Sale-Lösung. Sie rationalisiert den Kreditprozess, indem sie ein sicheres Kommunikations- und Dokumentationsportal zwischen Kreditgeber, Kreditnehmer und anderen Hypothekenbeteiligten bereitstellt. Kreditgeber verwenden Floify, um die Dokumentation von Kreditnehmern zu erfassen und zu überprüfen, den Kreditfortschritt zu verfolgen, mit Kreditnehmern und Immobilienmaklern zu kommunizieren und Kreditgeschäfte schneller abzuschließen. Fordere eine Live-Demo an – umfassende Pläne sind bereits ab 49 $/Monat erhältlich.
Wer verwendet Floify?
Hypothekenexperten und Kreditgeber.
Wo kann Floify bereitgestellt werden?
Cloud, SaaS, webbasiert, Android (mobil), iPhone (mobil), iPad (mobil)
Über den Anbieter
Floify
Ansässig in Boulder, USA
2012 gegründet
Telefon-Support
Chat
Erhältlich in diesen Ländern
Kanada, Vereinigte Staaten
Floify Kosten
Startpreis:
79,00 $/Monat
Ja, kostenloser Test verfügbar
Keine Gratisversion
Floify bietet keine Gratisversion, aber eine kostenlose Testversion. Die kostenpflichtige Version von Floify ist ab 79,00 $/Monat verfügbar.
Über den Anbieter
Floify
Ansässig in Boulder, USA
2012 gegründet
Telefon-Support
Chat
Erhältlich in diesen Ländern
Kanada, Vereinigte Staaten
Floify – Videos und Bilder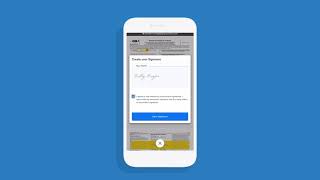 Kosten ähnlicher Produkte wie Floify vergleichen
Floify Funktionen
Audit Trail
Bearbeitung von Krediten
Compliance Management
Dokumentenmanagement
Kundenmanagement
Online-Applikationen
Preismanagement
Guy M.
Sr Loan Officer in USA
Verifizierter Nutzer auf LinkedIn
Finanzdienstleistungen, 11-50 Mitarbeiter
Verwendete die Software für: Mehr als 2 Jahre
Documentation upload allows my clients seemless access with security
Kommentare: Ease of receiving requested documentation greatly enhances the borrower experience and provides a end to end solution for documenting loans in a way that the old postal mail, email and fax could never accomplish.
Vorteile:
Ease of use allows for clients to provide sensitive personal information over a secure site. With mortgage specific personal information, clients are aware and benefit from Floify.
Nachteile:
Although Floify continues to improve and add features to this product, the price-point and value exceed expectations.
Antwort von Floify
vor 4 Jahren
Hey, Guy! Thanks so much for your glowing review of Floify. We are so happy to hear that our platform is providing exceptional value to your business. All of us here at Floify wish you and your team the utmost success at American Financial Lending, Inc. Thanks again for your review and for using Floify!
Shanna T.
Branch Manager in USA
Bankwesen, 501-1.000 Mitarbeiter
Verwendete die Software für: Mehr als 1 Jahr
In Betracht gezogene Alternativen:
So very close to perfect...
Kommentare: Overall it has really been a game-changer for efficiency and customer experience. We love it!
Vorteile:
Floify has really improved our team workflows and customer experience. It has eliminated "lost documents" that have been emailed to a team member. It has eliminated duplicate requests for the same document from the client. It has streamlined workflows and increased efficiency. We love it and a couple of small development tweaks would make it perfect in every way.
Nachteile:
There are 2 things I would change that would make a HUGE difference. 1) Add DOB to the loan flows. This is a critical component that will allow us to sync our software to both Jungo and Encompass without creating duplicates. Right now we spend a good amount of time merging duplicates in Jungo because this field doesn't exist. The problematic workflow is that we create a contact in Jungo... manually push to floify from Jungo... Floify automatically pushes to Encompass... Encompass syncs back with Jungo based on DOB and name. Without the DOB encompass doesn't recognize that the contact exists in Jungo and a duplicate is created. 2) Allow the loan officer to complete or finish the application on behalf of the client. This would greatly improve the customer experience by allowing the application to be taken over the phone (start to finish) or completed over the phone if the customer gets stuck or confused. What would it take to have these changes programmed? They would be so immensely valuable to us.
Antwort von Floify
vor 3 Jahren
Hi Shanna, thank you for taking the time to leave a candid review of your experience with Floify. We are happy to see that our point-of-sale solution has improved your team workflows and customer experience. With regards to the issues you pointed out, DOB can be added to your loan flows by using our Custom Fields functionality if you would like help with setting this up, please feel free to contact our Support team. Also, the ability for a loan officer to complete an application is coming soon with our "co-piloting" functionality, so please stay tuned for that!
Finanzdienstleistungen, 51-200 Mitarbeiter
Verwendete die Software für: 1-5 Monate
Fast customer support & so many features!
Kommentare: user-friendly for the most part I wish there could be more of a CRM option added to this since we already have all the client data needed for it. like reminders and mailout/texts etc...
Vorteile:
the features allowed to us as far as sorting and requesting docs are amazing I love how quick it is to stack and send. I love how your reps was able to create an app like icon on my smartphone so I could access it while on the go.
Nachteile:
sometimes the features can be too much that you don't know where to begin but I know this will blow over with more time spent using the system.
Antwort von Floify
vor 2 Jahren
Hey David, thank you for submitting a detailed review of Floify. We're excited to see that our support team was able to provide you with some guidance and customizations to help you get the most out of the platform. If you ever need additional assistance, please reach out anytime!
Frederick S.
Branch Manager in USA
Finanzdienstleistungen, Selbstständig
Verwendete die Software für: 6-12 Monate
I love it!
Vorteile:
Floify is everything that I was looking for
Nachteile:
I should be able to include my personal team (processor's) without additional cost.
Antwort von Floify
vor 2 Jahren
Hey Frederick, thank you for the fantastic review of Floify! We are happy to see that our solution is everything you were looking for. We are constantly rolling out new features, so you should be seeing more great things soon!
Shawnyce L.
Underwriter in Kanada
Finanzdienstleistungen, 2-10 Mitarbeiter
Verwendete die Software für: Mehr als 1 Jahr
Time saver!
Kommentare: Overall, Floify has saved me a lot of time, headaches and grief, I would highly recommend this system to anyone looking for a better and more balanced work life.
Vorteile:
It is a secure way to transmit documents between clients and myself, which in the age we are living in is so crucial. It has drastically cut down on the number of emails that I receive from clients as I am no longer updating a condition list via email every time a client sends me a document. Almost all of my clients have had no problem learning and using Floify, the few who refuse to use it are skeptical of any online document transmission. Every time I had to use the support team, they responded right away and they were always able to help and very friendly.
Nachteile:
The number of emails clients receive was excessive, mainly because some clients took a very long time to satisfy conditions but almost all of them got very frustrated after a while. I had to turn off my auto-update emails for all clients and now they only receive an update when I prompt the system to or when I accept/reject documents. Note that you can control the number of days that you send it, but I found that with the maximum setting (4 days) it was still excessive and the clients were getting very annoyed. That being said, I have been having a great experience with turning this off, and would probably recommend turning off the auto check-ins anyway. I keep in contact with my clients often enough that they do not need to also receive auto emails from my as well.
Antwort von Floify
vor 2 Jahren
Hi Shawnyce, thank you for taking the time to write a detailed review of Floify. We appreciate you sharing how you were able to customize notifications to make your borrowers' experience more enjoyable. We hope you're enjoying your more balanced work-life with Floify!