Was ist Freightview?
Wenn du LTL-Fracht verschickst, kannst du Freightview verwenden, um all deine ausgehandelten LTL-Tarife an einem Ort zu speichern, sodass du deine Optionen einfach vergleichen und die beste auswählen kannst. Dann kannst du Abholungen planen, Frachtbriefe vorbereiten, Versandetiketten drucken und Sendungen von der Abholung bis zur Lieferung verfolgen. Dank eines einheitlichen Adressbuchs musst du eine Adresse nie zweimal eingeben. Darüber hinaus kannst du all deine Versanddaten als Diagramme, Grafiken, Berichte und Tabellen herunterladen.
Wer verwendet Freightview?
Hersteller*innen und Distributor*innen, die wöchentlich drei oder mehr als 100 LTL-Sendungen versenden oder empfangen und mit mehreren Spediteur*innen oder Makler*innen sowie Kund*innen zusammenarbeiten, die eine Möglichkeit zur Verwaltung ihrer Spot Quotes benötigen.
Wo kann Freightview bereitgestellt werden?
Cloud, SaaS, webbasiert
Über den Anbieter
Freightview
Ansässig in Overland Park, USA
2014 gegründet
Telefon-Support
Chat
Erhältlich in diesen Ländern
Kanada, Vereinigte Staaten
Über den Anbieter
Freightview
Ansässig in Overland Park, USA
2014 gegründet
Telefon-Support
Chat
Erhältlich in diesen Ländern
Kanada, Vereinigte Staaten
Freightview – Videos und Bilder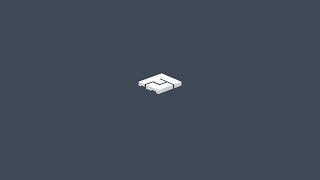 Kosten ähnlicher Produkte wie Freightview vergleichen
Freightview Funktionen
Abrechnung & Rechnungsstellung
Angebote / Schätzungen
Auftragsmanagement
Buchhaltung
Dokumentenmanagement
For Freight Operations
Kundenmanagement
Kundenportal
Lieferanten-Management
Lieferpreisberechnung
Lieferprotokoll
Raten-Management
Routing
Sendungsverfolgung
Statusverfolgung
Terminplanung
Versand auf dem Landweg
Versand-Management
Versandmanagement
Webseitenintegration
Alternativen für Freightview
Bewertungen über Freightview
Zac
Operations Manager in USA
Verifizierter Nutzer auf LinkedIn
Verwendete die Software für: Mehr als 2 Jahre
Time saving, stream lined, one stop shop for rate quoting.
Kommentare: All the things i listed in my review. this seems very redundant.
Vorteile:
All my carriers in one place, all my customers in my address book, amazing data to provide my LTL reps for better rates, uniform BOL across all carriers, Pre-PRO'd shipments so I don't have to trust a driver with a sticker book to stick the right pallet, Being able to run spot and volume quotes in one place, lightning fast response from customer service on the rare occasion of an issue, seeing customer service listen to and apply my feedback, tracking all my shipments in one place, having a landing page for a consignee to be able to watch and track from, using the same landing page for inbound shipments so the shipper can reprint BOL's if needed and print pallet labels in the size that they need. Blogs are always poignant and help to become a better shipper and possible alert me to issues others are encountering or mistakes I've been making that are costing me unnecessarily.
Nachteile:
I'm spoiled and overly reliant on it. Also, with its ease of use, it does potentially make part of my position easier to fill with someone whom has little to no shipping experience.
Antwort von Freightview
vor 4 Jahren
Thank you for the review and all the great feedback Zac!
Verifizierter Rezensent
Procurement Specialist in Vereinigte Arabische Emirate
Verifizierter Nutzer auf LinkedIn
Fluggesellschaften/Luftfahrt, 201-500 Mitarbeiter
Verwendete die Software für: 6-12 Monate
Advanced supply chain software for all businesses
Kommentare: We have been using Freightview to visualise data of all shipments that are in transit, which is a great option, especially when preparing spreadsheets and reports for meetings. In addition, analytics and graphical representation of data is simple to read and process for the entire team.
Our company procures shipments (aircraft spare parts) from literally all around the world, so having software to manage the logistics is a wise decision. It is also possible to report on the performance of carriers, which is always helpful as these comments would be useful to improve performance. The customer management module is flawless, as is invoicing. We have been using this software for several months and are pleased with it. Would continue with it in the future without doubt!
Vorteile:
Freightview is a dependable supply chain management solution that helps keep track of shipments and is optimal for freight management for businesses. Freightview can be utilised by several industries for procurement and is a robust tool for tracking deliveries, shipments and logistics. One can view the rates and compare all options whilst choosing the best one for your requirement. Overall it is an excellent software for supply chain and procurement teams that need to stay on top of the process and tasks.
Nachteile:
We are quite pleased with the software, however the pricing could be more competitive.
Antwort von Freightview
vor 3 Jahren
Thank you for the great feedback and review! Please let us know if you ever have any questions, or if there's ever anything we can do.
Alex
Logistics Manager in Kanada
Baumaterial, 11-50 Mitarbeiter
Verwendete die Software für: 1-5 Monate
Easy to use, but could be a little more flexible
Kommentare: It's nice being able to have all my(not a 3pl's ) rates in one place. Easy to use. Could use some more flexibility for creating the BOL. Too often with hazmat shipments you want to keep those items on separate lines from the rest of what is being shipped so that the hazmat info is readily available on the PO. Doing this right now changes the quantity shipped on the total line which then has to be manually altered to reflect the actual piece count of what is being shipped. Tracking information can be incorrect at times not reflecting what the carrier is showing on their websites i.e Freightview tracking shows it delivered whereas the carrier might show that there is a delivery exception. Could use some more analytics, but being able to pull all the information into an Excel file makes this not as big of an issue as information specific reports can be made. Overall it is extremely useful for gathering quotes and recording shipping data.
Vorteile:
Ease of use, data is readily available, Customer Service is outstanding.
Nachteile:
BOL editing capabilities needs to be more flexible. It would be nice to be able to completely delete a shipment made in error instead of just archiving it.
Antwort von Freightview
vor 5 Jahren
Thank you for the review and feedback Alex! I've passed along your comments around our BOL and analytics to our development team. Please let us know if there's anything else we can do!
Wade
Vice President in USA
Groߟhandel, 11-50 Mitarbeiter
Verwendete die Software für: Mehr als 2 Jahre
In Betracht gezogene Alternativen:
Best solution for freight
Kommentare: The experience was great from the beginning. Our shipping manager did the setup and found that the whole team at the freight view was responsive and helpful. That has stayed consistent for the years we've been with them. The sales team likes it, the shipping team likes it, and really the biggest issue it has caused is with small package carriers. That is, the bar has been raised and we now wish they did small package the same way.
Vorteile:
The online interface at first made me nervous. I was a software guy. However, that quickly disappeared when I started using it. The idea was actually from our shipping manager and the way the system works is so simple that it allows our sales staff to easily quote and even book some freight which helps out our shipping department. It shows the rates of all the carriers we have loaded, the best time of delivery, etc. It is a well thought out and well-executed product.
Nachteile:
I haven't run into any real bugs in the system. However, our current administrator probably has more in-depth ideas of any little quirks. From a user standpoint, there is not much room to complain. I know that one of the carriers will not state that it is using other carriers to get it to the final destination but all of the others do and I think that is more on that carrier than anything. Other than that the site is easy to use and I just don't hear of complaints. One minor thing is that they did have a WordPress plugin but it is about 3 years out of date and doesn't look like its been maintained. We were going to use that with our shopping cart software but since it was so old we couldn't use it.
Antwort von Freightview
vor 2 Jahren
Thank you for the great review Wade! I passed along your comments around Wordpress to our dev team, and be sure to keep you updated on this shortly. Let us know if anything comes up!
Rodney
Manager of Traffic, Material Control and Assembly in USA
Maschinerie, 51-200 Mitarbeiter
Verwendete die Software für: 1-5 Monate
Time saver when using multiple LTL carriers
Kommentare: It's been a huge timesaver for me as I manage the traffic for our 3 locations and was the only one that could generate the quotes, pick ups and BOL's. Now that is handled with ease at all locations with minumum training on my part and they had never used TMS. One of the things that really made me switch was the ease of Auditing freight invoices. I used to have to audit all invoices but your program made that so easy our accounts payable department can do it now. If there is ever a way to pay directly we would use that as well.
Vorteile:
The ease of creating a shipment is outstanding. The speed of the site while pricing through 15 carriers is great. The Freightview team that have worked to make my changing over from another TMS so effortlessly on my end. The immediate responses to any issues I was unfamiliar with or questions I had were always answered very quick. I'm glad the rep kept checking in and giving me time to try Freightview.
Nachteile:
My old TMS had our UPS pricing included to quote a parcel shipment. It also had UPS Ground Freight Pricing included so I knew which was more economical. I would love to be able to quote zip to zip. One thing I think could change is when you do an outbound customer routed shipment it would be nice to keep your default ship from loaded. No major concern whatsoever though.
Antwort von Freightview
vor 3 Jahren
Thank you for the excellent review, Rodney! The feedback is appreciated and keep an eye out for UPS Parcel and Ground w/ Freight Pricing in the very near future. Thanks again!