Was ist Glofox?
Die Fitness- und Fitnessstudio-Management-Software von Glofox wurde von Fitnessprofis für Fitnessprofis entwickelt. Verwalte dein Unternehmen von einem All-in-one-System aus: Terminplanung, Mitgliedschaftsverwaltung, Berichterstattung, Zahlungen. Dank der nahtlosen Kundenkommunikation über eine einzigartige mobile App kannst du mehr Kunden halten und deiner Einrichtung die Stabilität verleihen, die sie für Wachstum und Skalierung benötigt. Diese mobile App, kombiniert mit einer Website-Integration, ist das perfekte Buchungssystem, mit dem du deine Einnahmen steigern kannst.
Wer verwendet Glofox?
Wenn du ein markenbewusstes Studio oder Fitnessstudio betreibst, das sein Geschäft automatisieren und das Kundenerlebnis verbessern möchte, kann die Anwendung dir dabei helfen. Spare Zeit, verdiene mehr Geld und erfreue deine Mitglieder.
Wo kann Glofox bereitgestellt werden?
Cloud, SaaS, webbasiert, Mac (Desktop), Windows (Desktop), Linux (Desktop), Chromebook (Desktop), Android (mobil), iPhone (mobil), iPad (mobil)
Über den Anbieter
Glofox
2014 gegründet
Telefon-Support
24/7 Live-Support
Chat
Glofox Kosten
Startpreis:
110,00 $/Monat
Glofox bietet keine Gratisversion. Die kostenpflichtige Version von Glofox ist ab 110,00 $/Monat verfügbar.
Preismodelle
Über den Anbieter
Glofox
2014 gegründet
Telefon-Support
24/7 Live-Support
Chat
Glofox – Videos und Bilder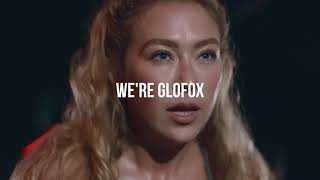 Glofox Funktionen
Abrechnung & Rechnungsstellung
Anwendungsmanagement
Anwesenheitsmanagement
Automatisierte Terminplanung
Berichterstattung / Analyse
Berichterstattung und Statistik
Bestätigung / Erinnerungen
Besuchermanagement
E-Mail Marketing
Elternportal
Gebühren-Management
Inventarverwaltung
Kalender-Synchronisierung
Kalenderverwaltung
Klassen-Management
Klassenterminplanung
Kommunikationsmanagement
Kundendatenbank
Kundenmanagement
Kundenportal
Marketing-Automatisierung
Mitarbeiter-Management
Mitarbeitermanagement
Mitglieder-Datenbank
Mitglieder-Portal
Mitgliederkommunikation
Mitgliederverzeichnis
Mitgliedschaft-Management
Mitgliedschaftsarten
Mitgliedschaftsverlängerung
Mobiler Zugriff
Online-Anmeldung
Online-Buchung
Online-Zahlungen
Registrierungs-Management
Studenten-Management
Team-Management
Veranstaltungsmanagement
Verfolgen der Teilnahme
Verkaufspunkt POS
Vertrags-/Lizenz-Management
Zahlungsabwicklung
Andrew D.
Verifizierter Nutzer auf LinkedIn
Verwendete die Software für: 1-5 Monate
Quelle: GetApp
I'm delighted I chose Glofox... For lots of reasons
Kommentare: I was just about to sign up to Mindbody when a friend pointed Glofox out to me. After carrying out a demo of the software I was very happy with how easy it was to navigate and my decision was made instantly. Since joining our bookings are up 40%, we're saving heaps of time which was previously spent doing admin and our client base is growing at an incredible rate! If you're looking for a great alternative to Mindbody, these are the reasons why I went with Glofox and made one of my best business decisions to date: On one hand I had Mindbody. If you're looking for software and a custom branded app just as I was (was adamant to make it as simple as possible for people to pay me so wanted an app), you would have to go for their most expensive package at 195 a month. Mindbody also increase your monthly subscription fee when you hit a certain number of members or trainers using the app. My intentions were to use a software package to help us really get a handle on our admin and free time to grow my business. With this growth in mind, expected costs could almost double in the next few months, leaving me with a pricing package I could no longer afford. On the other hand, I had Glofox. Their pricing packages range from 80-140 a month and each package comes with a custom branded app completely matching your business's brand. Not only this, they don't charge you for adding more members or users. As the sales rep I spoke to put it, they want to see your business grow and for this reason, they're not going to penalize you for doing just that. A breath of fresh air if you ask me! Our custom branded app from Glofox gives our members a really simple means of booking and paying for our services. On the backend, I needed a system that would help me minimize admin with as few clicks possible without overcomplicating things. I've found the Glofox Dashboard really clear and simple to use. I tend to set my Dashboard to show weekly bookings, payments due and revenue for ease. I can create and update my schedule, manage memberships including payments, renewals and automated billing in my Dashboard too- really great having everything in one place! Overall, there's nothing better than working with a team of people who really want to see your business grow stronger every day. With such a quick response time to any of our queries, it's safe to say choosing Glofox has been the best business decision I've made. Mindbody won't know what hit them!
Antwort von Glofox
vor 3 Monaten
Hey Andrew, Thank you so much for leaving your extensive feedback, it really means a lot! We're happy to hear that Glofox is helping your business. We look forward to continuing to support you in reaching your business goals. - The Glofox Team
Russell J.
Director in UK
Gesundheit, Wellness & Fitness, 2-10 Mitarbeiter
Verwendete die Software für: Mehr als 2 Jahre
Great for my Gyms
Kommentare: We use it to manage the membership billing and session scheduling for our 2 gyms. It's been great and keeps getting better.
Vorteile:
Easy to use and edit. The members app looks great and works well, the members love it. It's cost effective compared to the alternatives. It's continually being updated and new features are being added.
Nachteile:
Nothing really, any tech issues that might crop up are typically dealt with quickly by the support team.
In Betracht gezogene Alternativen: TeamUp
Warum Glofox gewählt wurde: Mindbody was becoming expensive and the payment processing and actual payouts into our bank account were getting slower and more cumbersome. I needed a simpler solution that paid out quicker and with lower fees.
Zuvor genutzte Software: Mindbody
Gründe für den Wechsel zu Glofox: GloFox came recommended from a friend and it looked like it did everything that we needed.
Antwort von Glofox
letztes Jahr
Hi Russell. Thanks for leaving a review, it's very much appreciated. We're happy to hear you're enjoying Glofox. - The Glofox Team
Arianee G.
Manager in Mexiko
Gesundheit, Wellness & Fitness, 2-10 Mitarbeiter
Verwendete die Software für: 1-5 Monate
Successful On boarding
Kommentare: I am happy with the Stripe merchant integration an d ease of use for my customers on the app
Vorteile:
Easy to use for my customers, easy to learn for Staff and includes easy integration for on line and Zoom.
Nachteile:
Backend admin is at times slow to respond when inputting info or making changes
Thanit S.
Fitness Manager in Thailand
Gesundheit, Wellness & Fitness, 2-10 Mitarbeiter
Verwendete die Software für: 1-5 Monate
Waist of time and money
Kommentare: We (franchise gym in Thailand) wanted a scheduling software for our gym to organize our work to all our employees. So we decided to give glofox a go. In the videocall we explained our problem and what we are looking for. Glofox employee guaranteed that they have solution for us and recommend the trial package (buy one month and get two month free for over 320 $ platinum package). The trial price was fair enough so we did the purchase. After two weeks of using glofox platinum we found out that the features we wanted was not available (like setup schedule time on mobile, instead this must be done on PC). We had another call with glofox and had been told to get a solution very soon. After couple weeks we still didnt hear anything, instead we receive a reply that glofox will terminate the software. So we asking for refund and they agreed, glofox wanted to inform our refund to their finance team. After two weeks of no update, we message glofox again, asking for our refund and have been told that they still didnt get any update from the finance team. Today another two weeks pass already without any reply but we still waiting for our refund. We have everything written on letter and email as proof. I our opinion this company is not professional about customer service at all and not recommend to cooperate with.
Vorteile:
Nothing. The software is overrated. Not worth the money
Nachteile:
Still nothing as the software is overrated and not worth the money.
Vincent D.
Director in UK
Gesundheit, Wellness & Fitness, 2-10 Mitarbeiter
Verwendete die Software für: 1-5 Monate
Amazing!
Kommentare: Love it!!!! :)
Vorteile:
A perfect solution for my business. I was a MBO user for several years, but unfortunately the branded mobile app was dated and had limited functionality, it was also super expensive and costs increasing year on year was just not affordable for my business. I started off on the standard plan, but as I like things branded to me and my business I had to upgrade, and this just ended up costing the business hefty sums which we could not afford. Glofox were pretty easy to set up and get started with and they even helped me migrate my clients over. It's been pretty much smooth sailing and the customer support team have been EXTREMELY HELPFUL. You can have calls with the very happy and efficient team and they are willing to help and follow up on your requests. What I like the most and most looking forward in the future to is new features. They are constantly updating the software and adding new features in which makes it a great piece of software to work with and it's great for my clients too. Everything is branded to me, I like that we have a News section in the app and a store where I can sell my merchandise. We can create events as we put on workshops and masterclasses throughout the year. Looking forward to working with these guys more to take my business to new levels. Thanks guys, I'm soo happy I joined you! :) Highly recommended!
Nachteile:
A few scheduling problems on the app - being looked at now, and reporting features, however new reports are being added.
Antwort von Glofox
vor 2 Jahren
Hi Vincent, Thanks for taking the time to leave your feedback. We are happy to hear that you are enjoying using Glofox. Thank you for the feedback on the platform also. Our product team is constantly updating and improving our offering so we will be sure to pass this comment on to the team. Yours in fitness, The Glofox Team