Was ist Impraise?
Impraise, die People-Enablement-Plattform, befähigt deine Mitarbeiter, ihre Leistung und ihr berufliches Wachstum durch eine klare Richtung und deren Überprüfung, Zielmanagement, Echtzeit-Feedback und kleine Kontrollen zu beschleunigen.
Wenn du deine Leistungsbewertungen überarbeiten, 360-Grad-Einblicke erhalten oder in die Entwicklung von Führungskräften investieren möchtest, dann liegst du mit dieser Anwendung richtig. Impraise ist eine flexible und aufschlussreiche Plattform, mit der du deine Mitarbeiter befähigen und so deinem Unternehmen zum Wachstum verhelfen kannst.
Wer verwendet Impraise?
Impraise wurde für innovative, wachsende Unternehmen mit dem Ziel, eine starke Feedbackkultur zu implementieren, gestaltet. Unternehmen mit einer jungen und ehrgeizigen Belegschaft, die zukünftige Führungskräfte entwickeln müssen.
Wo kann Impraise bereitgestellt werden?
Cloud, SaaS, webbasiert, Android (mobil), iPhone (mobil)
Über den Anbieter
Impraise
Ansässig in New York, USA
2014 gegründet
Telefon-Support
24/7 Live-Support
Über den Anbieter
Impraise
Ansässig in New York, USA
2014 gegründet
Telefon-Support
24/7 Live-Support
Impraise – Videos und Bilder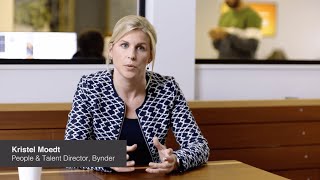 Kosten ähnlicher Produkte wie Impraise vergleichen
Impraise Funktionen
360-Grad-Feedback
Benchmarking
Berichterstattung / Analyse
Beurteilung der Kompetenzen
Bewertungszyklen tracken
Dashboard
Feedback-Management
Fortschrittsverfolgung
Fragenkatalog
Kollegen-Bewertungen
Kontinuierliches Feedback
Laufende Leistungsverfolgung
Management von Performance-Auswertungen
Mitarbeiteranerkennung
Pulsbefragungen
Selbstbeurteilung
Self-Service Portal
Umfragen & Feedback
Zielmanagement
Zielsetzung / Nachverfolgung
Alternativen für Impraise
Bewertungen über Impraise
Tom
Lead Data Scientist in Vereinigte Arabische Emirate
Verifizierter Nutzer auf LinkedIn
Informationstechnologie & -dienste, 51-200 Mitarbeiter
Verwendete die Software für: 1-5 Monate
In Betracht gezogene Alternativen:
Great product, even better service!
Kommentare: Slick, easy and helpful.
Vorteile:
The software is super user-friendly and slick to onboard users into the system, but even more impressive are the people over at Impraise. I've had an amazing experience from the sales and education cycle through to onboarding and customer support - I would recommend this to anybody looking for a genuine support system for the appraisal process.
Nachteile:
so far so good...I've not come across any negative aspects of the software.
Joris-Jan
Team Lead in Niederlande
Computer-Software, 11-50 Mitarbeiter
Verwendete die Software für: 1-5 Monate
In Betracht gezogene Alternativen:
Great and easy to use!
Kommentare: I had a great experience, especially with the onboarding. The onboarding offered all the support I needed what made the implementation a succes.
Vorteile:
Impraise offers a great interface and could be integrated within Slack. This makes the tool easy to use and quickly accepted within the team. The options to set up different kind of reviews and the goal setting functionalities are very nice to use.
Nachteile:
The software lacks the ability to adjust your questions in the review in order.
Antwort von Impraise
vor 2 Jahren
Hi Joris-Jan, thanks for your feedback! We're glad the slack integration helped with adoption we hear this a lot from our customers after implementation. Regarding the review question order you can absolutely do this! As an admin when setting up the questions in the review, there are 6 dots on the left side of each question. All you need to do is select and drag each question to where it should be in the order. Then click save, and you're done! We just noticed it wasn't explained in the help centre articles, so we've just added it in there now. Thanks for pointing this out!
Ramiro
Salescoach in Niederlande
Umweltdienstleistungen, 51-200 Mitarbeiter
Verwendete die Software für: 6-12 Monate
Review
Vorteile:
Easy to use. Easy to share. Fast to do (if it the impraise is not regular -see 'cons')
Nachteile:
You can't easily copy an impraise you send out before. This means it is time intensive to ask for feedback for a training you give on a regular basis. You would have to type in the questions again every time you give the training. A simple 'repeat questionaire function' would improve the user experience Also the schaling in my oppinion is too positive and therefore the instrument is too blunt. I understand it makes it easier for everyone to give eachother positive feedback, but you are already doing a good job with a score of two according to the scaling system
Nissanka
Software Engineer in Sri Lanka
Verifizierter Nutzer auf LinkedIn
Computer-Software, 51-200 Mitarbeiter
Verwendete die Software für: Mehr als 1 Jahr
"Impressive 'Impraise'"
Kommentare: Cost effective. User friendly UI with breathtaking designs. It's a good user experience,
and most of the employees are highly pleased with the system. Backed by a competent support
team.
Vorteile:
Humans are so demanding that it is the most challenging task every HR department constantly has to undergo. With the evolution of Talent management tools, this arduous task is becoming less complicated. 'Impraise' definitely plays a praise-worthy role in achieving this task by automating the process of Performance Appraisal to make sure that there isn't any oversights. Impraise allows appraisals through many channels, namely line- managers/supervisors, self assessments, peer assessments, thereby opening the opportunity for employees to feel their recognition real-time. As a result employees can understand what is expected of them (their strengths, weaknesses) and make corrections. Also these real time data helps the HR managers to coach employees without further delays and guide through the progressive path. All these are the result of the inter-activeness of the system
Nachteile:
right now we haven't found any noteworthy negatives, but definitely can expect at any moment just as any other software. I believe Impraise will have solutions for emerging issues.
Corina
Business Operations in Deutschland
Verifizierter Nutzer auf LinkedIn
Marketing & Werbung, 51-200 Mitarbeiter
Verwendete die Software für: Mehr als 1 Jahr
Good tool for supporting company feedback culture & conversations.
Kommentare: The setup was smooth, with great onboarding and support from the Impraise Team. During this period the team were extremely quick to respond to every question we had. Ultimately if you want to create and maintain a company culture with transparent feedback, you need more than just a tool, but Impraise is a great tool to support you and a great place to start.
Vorteile:
Easy to use, quick to set up reviews. The library with supporting information is also extremely helpful- either for FAQs for administrators of the tool, as well as tips on giving feedback and setting SMART goals for regular users.
Nachteile:
If you are looking for a more detailed Performance Management tool, this might not be what you are looking for. With more complex performance evaluations, it becomes difficult to maintain an overview of tasks and final review reports per person. Additionally, for very big companies, the interface could still use some tweaking to make it easier to select whole teams and not need to click through hundreds of employees to add to a review.
Antwort von Impraise
vor 3 Jahren
Thanks for your feedback! We've heard this from other customers recently as well, and we will begin working on solutions to both of these challenges soon. Watch out for updates from your CSM!