Was ist Scoop Solar?
Scoop provides solar project management software and integrations for CRM, Contract Management, Scheduling, Accounting, and other business tools. With mobile and offline capabilities, Scoop comes with customizable workflows and apps, analytics, reporting, and collaboration features. Standardize processes and automate operations with Scoop.
We are recognized by residential, commercial, and utility scale industry leaders as the trusted solution for standardizing and scaling their solar operations
Wer verwendet Scoop Solar?
Scoop is ideal for solar companies looking to increase their scale or grow their bottom line. We help companies large & small transition from paper & spreadsheets to a user-friendly mobile platform.
Wo kann Scoop Solar bereitgestellt werden?
Cloud, SaaS, webbasiert, Android (mobil), iPhone (mobil), iPad (mobil)
Über den Anbieter
Scoop Robotix
Ansässig in Vancouver, Kanada
2014 gegründet
Telefon-Support
Chat
Erhältlich in diesen Ländern
Australien, Kanada, Vereinigte Staaten
Sprachen
Deutsch, Englisch, Französisch, Portugiesisch, Spanisch
Über den Anbieter
Scoop Robotix
Ansässig in Vancouver, Kanada
2014 gegründet
Telefon-Support
Chat
Erhältlich in diesen Ländern
Australien, Kanada, Vereinigte Staaten
Sprachen
Deutsch, Englisch, Französisch, Portugiesisch, Spanisch
Scoop Solar – Videos und Bilder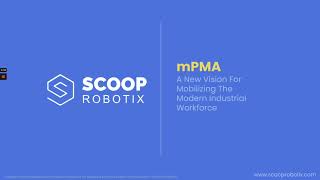 Kosten ähnlicher Produkte wie Scoop Solar vergleichen
Scoop Solar Funktionen
Abrechnung & Rechnungsstellung
Aktionsmanagement
Alarmfunktion / Benachrichtigungen
Anpassbare Vorlagen
Arbeitsauftragsverwaltung
Aufgabenmanagement
Aufgabenplanung
Auftragnehmer-Management
Berichterstattung / Analyse
Berichterstattung / Projektverfolgung
Berichterstattung und Statistik
Berichtsvorlagen
Betriebliches Gesundheitsmanagement
Budgetverfolgung / Auftragskostenrechnung
CRM
Checklisten und Inspektion
Corrective and Preventive Action (CAPA)
Dokumentenmanagement
Drag-and-Drop
Drittanbieter-Integration
Filesharing
Formularerstellung und -design
Fortschrittsverfolgung in Prozent
Für die AEC-Branche
Gantt-/Zeitstrahlansicht
Genehmigungsmanagement
Ideenmanagement
Inspektions-Management
Integration in die Buchhaltung
Kommentare / Notizen
Kundenportal
Mobiler Zugriff
OSHA-Protokollierung
Offline-Zugriff
Problem-Nachverfolgung
Projekt-Nachverfolgung
Projektplanung/Terminierung
Prozess-/Workflow-Automatisierung
Scanfunktion
Statusverfolgung
Störfallmanagement
Terminplanung
Timesheet Management
Trainingsmanagement
Vertrags-/Lizenz-Management
Werkzeuge zur Zusammenarbeit
Wirtschaftsprüfung-Management
Workflow-Management
Zeit & Kosten Verfolgung
Zugriffskontrollen / Berechtigungen
Alternativen für Scoop Solar
Bewertungen über Scoop Solar
Fletcher
President in USA
Erneuerbare Energien & Umwelt, 2-10 Mitarbeiter
Verwendete die Software für: 6-12 Monate
Field Service Reporting Freedom
Kommentare: The software is exquisitely designed, very user friendly and flows with what my expectations should be for reporting and their team has been very hands on with bringing my team up to speed on how to best build out and use the platform. Thank you Scoop!!
Vorteile:
I really like the ability to build out the content as i see fit and tailor it per client application
Nachteile:
integration for all in one type platform (Scheduling/Dispatch/Reporting/Billing).
Bau, 11-50 Mitarbeiter
Verwendete die Software für: 6-12 Monate
All in One - everything in one place
Kommentare: When we first engaged with Scoop's customer success team to learn more about the platform, they had a really good understanding of solar operations. They know what it takes from start to finish. There's a lot of things behind the scenes that people don't think about but Scoop seemed to have everything really dialed in for solar projects. So that was really enticing to us. The training that we've received as a company has been wonderful. The customer success team at Scoop is always available and you could tell they want you to succeed.
Vorteile:
At a bird's eye view we can see how many projects we have in a site survey phase, how many projects we have in the design and permitting phase and how many projects are currently being installed where we're on site working. Scoop has everything in one place where you can have access to a lot of information where you're just a click or 2 away. We've used many tools over the years and it was always a problem having to log in to different platforms when you're searching for information. Scoop allows us to have everything in one place and you don't have to open 10 different windows and worry about all these different logins. It's just really organized.
Nachteile:
Nothing comes to mind. It's been a great experience so far.
Antwort von Scoop Robotix
vor 12 Monaten
Thank you for your glowing review, Jason! We've enjoyed working with you and your team on getting Scoop's software set up for all the different projects that you do. Our team looks forward to supporting your team and preparing for the next growth phase.
Sally
Engineering Coordinator in USA
Öl & Energie, 51-200 Mitarbeiter
Verwendete die Software für: Mehr als 1 Jahr
Great customer service, takes a while to get used to interface
Kommentare: Our application is to have a couple different standard forms that our engineers can easily fill out with textual information and photos while onsite at buildings across the US. We have had a few learning pains with our engineers, but Scoop has worked with us to make the best possible custom forms such that engineers are easily able to use them in a field environment.
Vorteile:
Scoop has great customer service. Every time we have a question or want to create a customization that doesn't exist, they're very quick to respond and work with us to make it happen. There are a lot of customization options across different parts of the software, making it possible to create forms that fit nearly any organizational need.
Nachteile:
The user interface is not very pretty, and takes a while to get used to. There are a lot of customization features that are hard to find or hard to interpret their true importance. If you have a complex and constantly changing structure that you are trying to create forms for, it can take a little more work to set up than seems necessary.
John
Director of QA in USA
Erneuerbare Energien & Umwelt, 11-50 Mitarbeiter
Verwendete die Software für: 1-5 Monate
Solar project management platform with customizable interface
Vorteile:
Scoop allows solar contractors to program their processes into the software in a way that ensures all requisite steps are followed in the proper sequence with the right team members involved. Having a tool that can accommodate all phases of a project lifecycle from sales through operations is a key differentiator from having a stack of software for each purpose. The continuity from beginning to end enforces a single source of truth and reduces manual data entry or redundant work across departments. For companies with a well-defined business process, Scoop is an ideal tool to scale up in volume in a manageable way. The flexibility of the interface allows admins to tweak the software in a way that each specific user type can use the tool most effectively, while limiting extraneous noise and clutter. The integration support and customer service of the Scoop team is unparalleled and is absolutely critical to use the tool successfully. Relative to other software in the space, Scoop adopts a partnership mentality with a vested interest in companies success. The quality of training material, dedication to ongoing support, and eagerness to innovate are truly impressive.
Nachteile:
The engine behind scoops (phases of projects) is not ideally suited to some functions of construction management software (drawing revision control, engineering submittals, time tracking, O&M management). While these functions can be accomplished by configuring forms and workflows within apps, it ends up becoming more cumbersome than having standalone tools that are designed for those specific purposes. Generally speaking, the vast customization potential can be a downside as it is extremely time consuming to understand each layer of the software and how all features must be programmed to accomplish the intended goal.
Jocelyn
Project Coordinator in USA
Erneuerbare Energien & Umwelt, 2-10 Mitarbeiter
Verwendete die Software für: 6-12 Monate
Brings many moving project parts to one common spot
Vorteile:
The most useful tools on Scoop Solar for Second Generation Energy are the customizable features to make form fields work the way we run our operations, the automated tasks to ensure accountability and the confidence that people are being assigned tasks at the correct time, and the ability for us to manage projects and our service appointments in the same software, but customized for each need.
Nachteile:
The least liked feature is the google calendar integration and making sure the crew on the scoop is in the google calendar invite. A lot of time an appointment will be missed because the crew was not on the invite.
Antwort von Scoop Robotix
vor 11 Monaten
Thank you for your feedback, Jocelyn. We're glad SGE is using Scoop to manage projects in one spot and keeping the team accountable through assigned tasks and workflows. It's our goal to ensure that teams feel confident in managing projects with Scoop. Regarding the Google Calendar integration issue, our Customer Success team has just sent an email with the solution. We are happy to work with you and the team to improve the experience of your field crews and provide training sessions for how to best optimize using the calendar feature. Thank you for being a great partner!