Was ist GanttProject?
Kostenlose Projektplanung- und Management-App für Windows, OS X und Linux. Enthält Gantt-Diagramme, Ressourcen-Auslastung-Diagramm, PERT-Diagramm. Unterstützt Projekt-Basislinien. Liest und schreibt MS Projekt-Dateien, exportiert zu CSV, PDF, HTML, PNG. Kann mit dem WebDAV-Server arbeiten
Wer verwendet GanttProject?
GanttProject ist bekannt dafür, dass es am besten in der Bauindustrie, den Medien und anderen Branchen arbeitet, die sich mit mittelgroßen Projekten beschäftigen, die an Aufgaben arbeiten, die in Tagen gemessen werden und klare Abhängigkeiten zwischen den Aufgaben aufweisen.
GanttProject – Details
GanttProject
2003 gegründet
GanttProject – Details
GanttProject
2003 gegründet
GanttProject – Videos und Bilder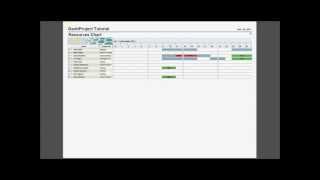 Kosten ähnlicher Produkte wie GanttProject vergleichen
Startpreis
5,00 $/einmalig
13,49 $/Monat
10,00 $/Monat
5,00 $/Monat
GanttProject – Bereitstellung und Support
Einsatz
Mac (Desktop)
Windows (Desktop)
Linux (Desktop)
Funktionen von GanttProject
@mentions
API
Aktivitäts-Dashboard
Aktivitäts-Verfolgung
Alarmfunktion / Benachrichtigungen
Anpassbare Felder
Anpassbare Vorlagen
Aufgaben-Fortschrittsverfolgung
Aufgabenliste
Aufgabenmanagement
Aufgabenmanagement
Aufgabenplanung
Aufgabenplanung
Balkendiagramm
Berichterstattung und Statistik
Datei-Verwaltung
Diagramm-Erstellung
Dokumentenspeicher
Drag-and-Drop
Drittanbieter-Integration
E-Mail-Management
Echtzeit-Aktualisierungen
Echtzeit-Benachrichtigungen
Farbkodierung/Symbole
Fortschrittsverfolgung
Gantt-/Zeitstrahlansicht
Kalenderverwaltung
Kapazitätsmanagement
Kommentare / Notizen
Mehrere Abteilungen / Projekte
Mehrere Projekte
Meilensteinverfolgung
Planungs-Tools
Priorisierung
Prognosen
Projekt-Nachverfolgung
Projekt-Workflow
Projektplanung
Projektplanung
Projektvorlagen
Projektzeiterfassung
Ressourcenmanagement
Statusverfolgung
Suchen / filtern
Termin-Fristenmanagement
Verfolgung von Abhängigkeiten
Vorlagen
Workflow-Management
Zeitplanmanagement
Zugriffskontrollen / Berechtigungen
API
Abrechnung & Rechnungsstellung
Agile Methodiken
Aktivitäts-Dashboard
Aktivitäts-Verfolgung
Alarmfunktion / Benachrichtigungen
Anpassbare Vorlagen
Aufgaben-Fortschrittsverfolgung
Aufgabenmanagement
Aufgabenplanung
Aufgabenplanung
Berichterstattung / Projektverfolgung
Berichterstattung und Statistik
Budgetmanagement
Dokumentenmanagement
Dokumentenspeicher
Drag-and-Drop
Drittanbieter-Integration
Echtzeit-Aktualisierungen
Filesharing
Fortschrittsverfolgung
Fortschrittsverfolgung in Prozent
Gantt-/Zeitstrahlansicht
Ideenmanagement
Kalenderverwaltung
Kanban-Tafel
Kommentare / Notizen
Kundenportal
Mehrere Projekte
Meilensteinverfolgung
Portfoliomanagement
Priorisierung
Problemmanagement
Prognosen
Projekt-Nachverfolgung
Projekt-Workflow
Projektplanung
Projektplanung/Terminierung
Projektvorlagen
Projektzeiterfassung
Ressourcenmanagement
Risikomanagement
Statusverfolgung
Tests / QA Management
Traditionelle Methodiken
Verfolgung der Kosten bis zur Fertigstellung
Werkzeuge zur Zusammenarbeit
Workflow-Management
Zeit & Kosten Verfolgung
Zugriffskontrollen / Berechtigungen
Georges alexandre N.
Frelance in Kamerun
Verifizierter Nutzer auf LinkedIn
Computer-Software, Selbstständig
Verwendete die Software für: Mehr als 1 Jahr
Bon Logiciel pour la gestion des projets
Kommentare: GanttProject est le meilleur logiciel pour la planification et le suivi d'un projet, il est très simple et pratique.
Vorteile:
Pour moi la meilleure fonctionnalité de GanttProject est l'option de dépendance qui adapte les tâches suivantes lorsque l'une d'entre elle a besoin d'être déplacé, on peut aussi directement configurer manuellement une dépendance par un certain nombre de jours lorsque l'on ne travaille pas certains jours ce qui est très important et utile.
Nachteile:
J'ai des soucis lorsque le projet est grand et qu'il faut soit l'exporter, soit l'imprimer sur une page.
Max P.
Manager, Professional Services & IT in USA
Verifizierter Nutzer auf LinkedIn
Computer-Software, 201-500 Mitarbeiter
Verwendete die Software für: 1-5 Monate
Can't beat what you get for a free cross-platform Project Planning Software
Kommentare: I used to use Gantter, but then they started charging. I have tried ProjectLibre but it is a bit steep of a learning curve. This software hits what I need which is free and simple to use. This gets the job done everytime for my 3 month customer projects. I only use about two-three resources which makes my planning a bit simpler. The webpage export is great as is the png output. Makes it easy to share.
Vorteile:
I am mainly a Linux user and this software along with ProjectLibre are the only Gantt Software I can find that isn't web-based or charged for. This is very easy to get up and going and export a simple project roadmap for customer review.
Nachteile:
The UI is still probably a work in progress. I don't really mind that much but it doesn't blow you away. There are not tons of features, but has everything I use. I am not a Project Manager though.
Verifizierter Rezensent
Analista de bases de datos in Venezuela
Verifizierter Nutzer auf LinkedIn
Internet
Verwendete die Software für: Mehr als 2 Jahre
GanttProject a basic alternative to manage a project
Kommentare: I have done five small projects with the tool, it has been useful and excellent at the level of expressing the goals of those involved, the participants, the time of development of each task, activity, types of associated deliverables and the participants of each of the activities , level of responsibility and hours of dedication, really that is very useful in terms of the general visualization of the goal.
Unfortunately I can not automatically define in this software the levels of resource overload, the critical path of the processes and the possible bottlenecks of the process.
In general, the software is good and practical at your level.
I can define and design a project for free and manage the main structure of the project, share it with the people involved and they can deploy it by installing the tool in any existing operating system
Vorteile:
If you want to create or manipulate a Gantt chart without having to pay for the license of a commercial program, this open source program is a good option because it is easily manipulated, the menu bars are very similar to other programs aimed at managing of projects and instinctively you get what you're looking to develop. It is universal since it allows you to import and export files made in MSProject and CSV, with the software you can perform the PERT without problems, although the graphic representation is very generic and unattractive, the performance of the program in projects of academic or small scale is outstanding. You can install in Windows, Mac and Linux, It has good compatibility. It is free download, although the developers appreciate some donation, very suitable for students, universities, companies that handle small projects and little staff. Does not consume many computer resources, the software weighs only 14MB.
Nachteile:
It allows you to allocate the human resource and time, but does not perform complex analysis of those components, you can not easily identify who is overloading tasks, where is the critical path? What processes are the bottlenecks? The design is very primitive, lacks development, but it is like that small car that allows you to reach the goal at a moderate speed The printing of the diagrams is cumbersome, you must work with care in the design of the printing area, the software is associated more with the visualization than with the printing of reports. GanttChart is not compatible with the spring XER format, it must be passed through MSproject
Alex (alexandre) M.
Head of Business Development in Brasilien
Verifizierter Nutzer auf LinkedIn
Informationstechnologie & -dienste, 2-10 Mitarbeiter
Verwendete die Software für: 1-5 Monate
GantProject is a serious tool for Project Management
Kommentare: I began to use GanttProject as an alternative to Microsoft Project. Right in the beginning, I became confident in the tool to manage two projects. An international project to implement a whole operation of a franchise in the Dominican Republic working remotely from Brazil, and another project to expand sales team involving infrastructure, hiring, telecom, computers, network, etc. Both were critical could not accept any delay, having various teams from different areas involved, with many tasks and interdependences. The GanttProject allowed all of us to follow up easily, facilitated negotiations and adjustments throughout the projects, as well as each member, had a clear overview of the whole project and each task. Also, those who had never used GanttProject learned to use it quickly.
Vorteile:
You can have GanttProject for free or low price, and it is very easy to use, export and import projects, print a Gantt or Pert, and in addition to Project Management, we can manage resources and estimate costs.
Nachteile:
When we have to move a task from a future date to a near date, the tasks connected to this task, by precedence connector, are not moved back automatically, which requires us to move those tasks too, manually. In these cases, we are using the task's properties called "earliest begin" to choose one date earlier. Also, I'd like to have GanttProject running on iOS and Android devices.
Meredith W.
Project Manager in USA
Verifizierter Nutzer auf LinkedIn
Forschung, 51-200 Mitarbeiter
Verwendete die Software für: Mehr als 1 Jahr
Powerful Tool, needs refining
Kommentare: My team of undergraduate students working to build a small satellite are able to use GanttCloud to add tasks whichever sub-system they are leading. I can then go in and create tasks that flow down from those to look at the overall project, schedule reviews, etc.
Vorteile:
GanttCloud is extremely beneficial to my team. It is reasonably priced and allows many people to edit tasks from separate locations and even at the same time (merging). Another key feature is the ability to have "parent" tasks which creates a flow-down structure. When 4 tasks all rely on getting lab access, they all adjust as a person adjusts the date in which they received lab access.
Nachteile:
There is no handbook. Some features are clunky. Dates of events sometimes will not accurately reflect the constraints of parent events (it is hard to figure out why).