Was ist Innoslate?
Innoslate unterstützt den gesamten Lebenszyklus von Systemen oder Produkten. Diese Cloud-basierte oder lokale Anwendung vereinfacht die System- und Produktentwicklung und verringert Markteinführungszeiten, Kosten und Risiken. Innoslate erlaubt es dir, die Bereiche Anforderungsmanagement, Modellierung und Simulation sowie Verifizierung und Validierung mit einem zentralen Tool zu verwalten. Verwende einen modernen Webbrowser, um Modelle zu erarbeiten, in Echtzeit zu kollaborieren, Dokumente zu verwalten und vieles mehr. Melde dich kostenlos an unter: https://www.innoslate.com/signup/.
Wer verwendet Innoslate?
Innoslate unterstützt Unternehmen und Organisationen, die nach einer Lösung für den gesamten Lebenszyklus suchen: Anforderungsmanagement integriert mit Systemtechnik.
Wo kann Innoslate bereitgestellt werden?
Cloud, SaaS, webbasiert, Mac (Desktop), Windows (Desktop), Android (mobil), iPhone (mobil), iPad (mobil)
Über den Anbieter
SPEC Innovations
Ansässig in Manassas, USA
1993 gegründet
Telefon-Support
Chat
Erhältlich in diesen Ländern
Irland, Kanada, Vereinigte Staaten, Vereinigtes Königreich
Über den Anbieter
SPEC Innovations
Ansässig in Manassas, USA
1993 gegründet
Telefon-Support
Chat
Erhältlich in diesen Ländern
Irland, Kanada, Vereinigte Staaten, Vereinigtes Königreich
Innoslate – Videos und Bilder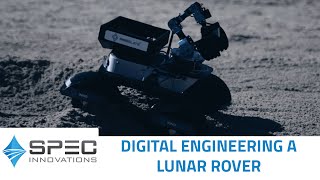 Kosten ähnlicher Produkte wie Innoslate vergleichen
Innoslate Funktionen
Budgetierung/Prognosen
Dokumentenmanagement
Priorisierung
Rückverfolgbarkeit
Stakeholderdefinierte Attribute
Veränderungsmanagement
Werkzeuge zur Zusammenarbeit
Alternativen für Innoslate
Bewertungen über Innoslate
Verifizierter Rezensent
Systems Engineering Manager, NS&E in USA
Verifizierter Nutzer auf LinkedIn
Bau
Verwendete die Software für: Mehr als 1 Jahr
Easy to get started. Facilitates communication with simple, but powerful diagrams and simulation.
Kommentare: Innoslate provides an easy transition from a paper-based to a model-based approach to systems engineering.
Vorteile:
I have many years experience applying systems engineering to aerospace and industrial facilities. Innoslate was intuitive for making the change from a paper-based to a model-based approach. I did not have to re-learn how to do and EFFBD, N2, block diagram or other common SE Diagrams. Innoslate is a true data-centric tool and diagrams are smart in that they know and respond to changes happening anywhere in the database. It has a strong analytical tools and data approach based on the Life Cycle modeling Language (LML). I find that LML is a good starting point and that the schema is readily extensible to address my domain. Currently, people on my staff who were not trained in SE tools were able to pick up how to apply it to requirements management and systems engineering. Despite the ease of use, the tool is powerful and we are applying it to projects with more than one hundred thousand items and associated data. I expect it can handle much larger projects without too much trouble, which I plan to do in the not-to-distant future. The help desk is very responsive to issues, providing useful input to resolve issues. The technicians are experienced in the tool and understand at deeper than the surface level. The vendor has also made modifications to the tool, providing additional capabilities that I requested.
Nachteile:
Although the tool provides some standard reports and good export capability, the ability to develop custom reports could be easier. To be fair, I have not asked them yet how to generate custom reports since I can piece together what I need from the exports. Having a simple custom report editor would make it easier for document generation.
Hanno
Professor in Deutschland
Bildungsmanagement, 201-500 Mitarbeiter
Verwendete die Software für: Mehr als 2 Jahre
In Betracht gezogene Alternativen:
One-Stop-Shop for Systems Engineering
Kommentare: As a university lecturer, I have been using Innoslate very successfully for many semesters. Due to the cloud technology, students can use their own devices and thanks to the generous support from SPEC-Innovations, there are no license fees. With the LML language, students quickly find an approach to modeling system behavior and structure. In my classes, I can therefore fully concentrate on the essential topics of systems engineering and do not waste valuable time with highly complex tools. For me, Innoslate is the one-stop-shop for systems engineering as it supports requirements management, system modeling, reporting, simulation and project management. Participants thus recognize the interrelationships of the individual aspects and immediately grasp the integrative tasks of the systems engineer. Since I started using Innoslate in my Systems Engineering lecture, the evaluations are better and the students' project results are on a much higher level. Therefore, I also recommend the use of Innoslate to my colleagues at German universities.
Vorteile:
Ease of accessing the tool in the cloud and the LML-langage.
Nachteile:
For some projects a deeper integration of state machines would have been helpful.
Sindhu
Systems Engineer in USA
Verteidigung & Raumfahrt
Verwendete die Software für: 6-12 Monate
we are using this tool for MBSE and we have over 25 users for the project
Vorteile:
1. Creating spider diagrams from action diagrams is very easy. 2. Version management is very good in Innoslate 3. Web based and hence can access anywhere. 4. User level management is good.
Nachteile:
1. No simultaneous multiuser support like google docs or diagram i.o , which is hard while collaborative work. 2. When a simulation is ran for an action diagram , the microsoft project files generated out of the simulations, doesn't include the actual dates that has been associated with an action of that particular diagram. This is not really helpful, as we are adding dates in the action diagrams for each action and its not reflected in any of the gantt chart generated. Hence makes innoslate not an ideal tool for schedule monitoring. 3. Copying just a diagram to another project is not possible, and the database doesnot have a handle to do a search on the diagram names to separate out the particular diagram.
Ralph
Managing Member in USA
Design, Selbstständig
Verwendete die Software für: Mehr als 2 Jahre
An MBSE Tool for Many Uses
Kommentare: I have been using Innoslate to promulgate and ASME standard for Plant Systems Design. Committee members have used it to functional define the content and we are authoring the text of the standard within the tool. It is easy to use in either database format or graphically. I have also been using the tool to teach systems engineering principles and use of MBSE to engineers on the Argentina CAREM25 project. They are now using the tool to model some of their key systems.
Vorteile:
Simplicity of use with ability to easily see interrelationship between data.
Nachteile:
Report generator can always be improved to be more user friendly. Tables in the database do not keep their formatting when generated in as a Word document.
Joseph
President/CEO in USA
Verwendete die Software für: Mehr als 2 Jahre
The best systems engineering tool, adaptable for all kinds of systems thinking, on the market.
Vorteile:
The intuitive interface, the easy to follow training videos and webinars, and adaptable diagrams and schema make it easy to use with the development team and to introduce project managers, business managers and analysts, and non-engineers as well. This level of collaboration between the technical team and the management stakeholders, provides much more clarity into the project status, and allows the management team to optimize the budget to be able to re-direct resources to the more critical parts of the project when needed. The real time collaboration keeps everyone "eye-to-eye throughout the project. The document import and export allows the tool to be adaptable to a variety of existing development and acquisition environments, giving all team members the information that they need in the format that is comfortable for them.
Nachteile:
We have very few complaints about Innoslate, compared to our previous tool suite. While all changes are recorded as they are made, and identified by the person making the change, it would be nice to have a notification Manager, to have more consistency with alerting certain individuals when a change is made in an Innoslate project. There could be times when you want someone within the project to correct, highlight, update, or modify an entity.