Was ist Grow?
Grow ist eine Business-Intelligence-Software, die sich am besten für kleine und mittlere Unternehmen mit Kundendatendatenbank (CRM, E-Commerce-Plattform usw.) eignet, die ein leistungsstarkes Analyse- und Berichterstattungstool benötigen mit einfachen Dashboards für Dateneinblicke in Unternehmensdaten. Datendashboards von Grow sind der einfachste Weg, um Daten aus Hunderten von Quellen zu vereinen, einschließlich Tabellenkalkulationen, Datenbanken und SaaS-Anwendungen, und in Tools wie Salesforce, QuickBooks Online, Shopify, HubSpot und andere zu integrieren.
Wer verwendet Grow?
Für kleine und mittlere Unternehmen
Wo kann Grow bereitgestellt werden?
Cloud, SaaS, webbasiert, Android (mobil), iPhone (mobil), iPad (mobil)
Über den Anbieter
Grow
Ansässig in Lehi, USA
2014 gegründet
Telefon-Support
Chat
Erhältlich in diesen Ländern
Australien, Kanada, Vereinigte Staaten, Vereinigtes Königreich
Über den Anbieter
Grow
Ansässig in Lehi, USA
2014 gegründet
Telefon-Support
Chat
Erhältlich in diesen Ländern
Australien, Kanada, Vereinigte Staaten, Vereinigtes Königreich
Grow – Videos und Bilder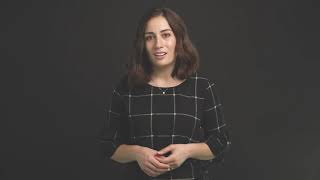 Kosten ähnlicher Produkte wie Grow vergleichen
Grow Funktionen
API
Ad-hoc-Analyse
Ad-hoc-Anfrage
Ad-hoc-Berichterstattung
Aktivitäts-Dashboard
Anpassbare Berichte
Anpassbare Vorlagen
Anpassbares Dashboard
Berichterstattung / Analyse
Berichterstattung und Statistik
Dashboard
Dashboard-Erstellung
Daten-Connectors
Daten-Import / -Export
Datenbereinigung
Datenqualitätskontrolle
Datenvisualisierung
Drag-and-Drop
Echtzeit-Analytik
Echtzeit-Daten
Funktionen / Berechnungen
Geplante / automatisierte Berichte
KPI-Überwachung
Leistungskennzahlen
Mehrfache Datenquellen
Prognose
Prädiktive Analytik
Strategische Planung
Suchen / filtern
Visuelle Analytik
Visuelle Entdeckung
Werkzeuge zur Zusammenarbeit
Wichtige Leistungsindikatoren (KPI)
Widgets
Zugriffskontrollen / Berechtigungen
Katie M.
Director of Operations in Kanada
Verifizierter Nutzer auf LinkedIn
Eventservice, 11-50 Mitarbeiter
Verwendete die Software für: Mehr als 2 Jahre
Helpful Strategic Planning Software
Kommentare: Grow has been one of the best softwares we chose to work with as an organization. It is user friendly to the point where any team member can go in and create dashboards to solve problems and understand how the company is working at any level of detail. The UI is smooth and easy to follow, and the customer support will help right away if there are ever any issues.
Vorteile:
Grow is a user-friendly, advanced tool that has allowed our company to fully understand metrics from every department. It is incredibly powerful in its ability to pull in data from every platform we use and compare the data against each other in every imaginable style of metric. The customer support is very helpful, and they will not only help you solve your problem, but advise on best practices - helping you learn how to work better in the software.
Nachteile:
The new feature releases they make are very powerful, however they require quite a bit of manual work to implement. We almost have to overhaul all our dashboards & datasets in order to utilize the new features.
Antwort von Grow
letztes Jahr
Thanks for the review, Katie! If you need help with utilizing the new features please let our support team know. We're happy to help!
Thomas R.
Sr Director, Information Services in USA
Medienproduktion, 51-200 Mitarbeiter
Verwendete die Software für: Mehr als 2 Jahre
Lowering the barrier to entry on data visualization at scale
Kommentare: Overall we are incredibly satisfied with Grow as our visualization tool of choice. Though there are minor limitations on performance and BI capabilities, it still provides an incredible solution at a very reasonable price with a low barrier to entry.
If you're going for a platform that can be easily scaled at a palatable price and don't have substantial teams of coding experts, Grow is the perfect sweet spot for your organization.
Vorteile:
The two biggest pros for utilizing Grow for our data visualization/dashboard needs is the ability to operate at scale and the accessibility and usability to employees with various technical abilities. The general requirements of our firm included 200+ dashboards for both clients and internal use that provided extensive user permission options, did not require all users/architects to be extensively skilled at coding languages, and still provided the customization capabilities of higher dollar platforms. Grow was a perfect solution to all of these challenges. Their transformation "apps" within their builder allow users with limited SQL knowledge to apply all manipulations needed to datasets. Their user permissions, with unlimited users model, allows for a scalable system that handles all internal and external requirements. Their new data explorer functionality empowers end users to further manipulate and analyze data. All this at a competitive price point made Grow a perfect solution for our business.
Nachteile:
The two biggest one to utilizing Grow as our data visualization tool are its lack of true BI capabilities and some of the technical challenges we've faced. Though neither is enough to sway us from a "definitely recommend" stance, both are worth noting. When compared to more expensive solutions built around BI (think Tableau or Looker), Grow lacks BI capabilities. The new data explorer functionality helps significantly close this gap, but it still is up to the architect and end-user to provide the "analysis" component. If your team lacks the ability to translate data into action, Grow doesn't have BI/AI/etc capabilities like other platforms to bridge that gap. Additionally, while Grow performs reasonably well, it's not without its technical challenges. Being a smaller company than the titans of the visualization space, technical challenges stretch out longer than they seemingly should. Additionally, though their business model/pricing makes it incredibly scalable, large volumes of data sources (not necessarily a large data source; simply having many different sources connected at once) can lead to slower loading/building that can hamper my team's efficiency. Again, neither of these are deal breakers by any means, but are worth noting.
Antwort von Grow
letztes Jahr
Thank you so much for being such a great customer and taking the time to leave a review. Also thank you for the product feedback! We've sent that on to our product team.
Alysa W.
Venture Development Intern in Malaysia
Konsumgüter, 51-200 Mitarbeiter
Verwendete die Software für: 1-5 Monate
What I like about GROW
Kommentare: My overall experience with grow was great. I was able to produce the visualizations I had envisioned and along the way also received amazing support from the team that never failed to go the extra mile..
Vorteile:
I like that functions for SQL like JOINS etc. were made accessible to people that are not familiar with SQL but want to use those functions. Furthermore, GROW is also able to handle large amounts of data which is a huge plus point for me.
Nachteile:
The concept of having multiple datasets were slightly confusing. However, with time I was able to get a hang of it.
Antwort von Grow
vor 7 Tagen
Thanks for your review, Alysa! It's great to hear that Grow's no-code transforms were able to accomplish the jobs of complicated SQL and joins. Also, thanks for the shout-out to our support team. They are INCREDIBLE! Please reach out if you run into any questions so we can help you with your BI needs.
Greg T.
Director of Operations in USA
Restaurants, 201-500 Mitarbeiter
Verwendete die Software für: 6-12 Monate
Not for those wanting to really look into their data
Kommentare: We use the tool to eliminate some of the data silos we have in our operations. It has wonderful functionality of bringing in multiple data sources - from social media, website analytics, POS data, etc. - into one dashboard.
We've been able to get important data, from multiple sources, into the faces of our managers every 5 minutes (that's the least amount of time between data updates). Which has allowed us to be more agile when it comes to saving money and reducing risk.
It has great flexibility and the team at Grow definitely works hard to impress. They build an integration into one of our software to make it easier to work with their system.
Vorteile:
Their UI is awesome. I love the overall look and feel for the entire system. Graphs look updated, clean, and they are fairly easy to customize. Making the dashboards look good is fairly simple.
Nachteile:
Not data warehousing the data is an issue. Long load times really get me frustrated with the software. It seems to take a minute to edit a metric, load a new metric, or even sometime update a metric. Updating a dashboard can take 2 minutes at times. Drilling down and looking into the data is very underwhelming. Dashboard filters don't exist so you're stuck loading filters only to individual metrics, not the whole dashboard. Email triggers that send reports on a set schedule are limited to only 7 am MT on a daily, weekly, or monthly schedule. Time zone offsets have been the death of me in the system. They use SQLite to format the data coming in but their out-of-the-box data filtering overrides all SQLite filters. It's been super frustrating trying to get the data we want.
Meghan M.
Digital Marketing Coordinator in USA
Informationstechnologie & -dienste, 1.001-5.000 Mitarbeiter
Verwendete die Software für: 1-5 Monate
Best Data solution ever
Kommentare: Analyzing our marketing efforts across all of our main channels has been life-changing. As a company, we are making better decisions based on the data we pull together in Grow. Super easy to use and easy to learn.
Vorteile:
How easy it is to navigate and learn and the amount of support the Grow team gives to ensure that everything is set up correctly.
Nachteile:
I love just about everything about Grow -- I do wish there was a feature that keeps a dynamic list of company benchmarks that update in real-time and use that to be a comparison goal line in metrics.
Antwort von Grow
vor 4 Monaten
So great to hear that your company is making better, data-driven decisions since launching with Grow! The company benchmarks comparison is a great feature request. I will make sure to pass this information along to our product team.