Was ist Ibexrentacar?
Obtain the data necessary to drive the set of strategies and relevant aspects to enhance your business. Ibexrentacar gives you the ability to have real time all the company information (Booking, contracts, billing, control fleet, stock control, management inputs and outputs warehouses, CRM client, etc..) To have all the information the moment and can make better decisions at moment.
Wer verwendet Ibexrentacar?
Rent a car companies, broker rent a car
Ibexrentacar – Details
Ibexrentacar
2001 gegründet
Ibexrentacar – Details
Ibexrentacar
2001 gegründet
Ibexrentacar – Videos und Bilder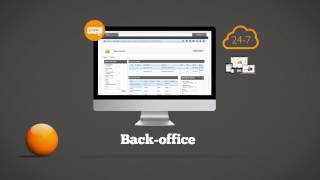 Kosten ähnlicher Produkte wie Ibexrentacar vergleichen
Startpreis
Nicht verfügbar
Nicht verfügbar
N/A
50,00 $/Monat
Ibexrentacar – Bereitstellung und Support
Einsatz
Cloud, SaaS, webbasiert
Android (mobil)
iPhone (mobil)
iPad (mobil)
Training
Persönlich
Live Online
Dokumentation
Funktionen von Ibexrentacar
API
Abrechnung & Rechnungsstellung
Abrechnungssatz-Management
Aktivitäts-Dashboard
Alarmfunktion / Benachrichtigungen
Angebote / Schätzungen
Angebotsmanagement
Anpassbare Berichte
Anpassbare Formulare
Aufgabenmanagement
Berichterstattung und Statistik
Buchhaltung
Bußgeld-Management
Check-in/Check-out
Digitale Unterschrift
Dokumentenmanagement
E-Mail Marketing
Echtzeit-Daten
Fahrzeug-Nachverfolgung
Fahrzeugschaden-Nachverfolgung
Flottenmanagement
ID Scannen
Kalenderverwaltung
Kommentare / Notizen
Kreditkartenbearbeitung
Kundendatenbank
Leistungskennzahlen
Mehrsprachig
Mobile App
Online-Buchung
Online-Zahlungen
Rechnungsaufteilung
Reservierung-Management
Reservierungs-Management
Self-Service Portal
Tariftabellen
Unternehmenskonten
Vertrags-/Lizenz-Management
Wartungsplanung
Website-Management
Zahlungsabwicklung
Zugriffskontrollen / Berechtigungen
Verifizierter Rezensent
Analista in Venezuela
Verifizierter Nutzer auf LinkedIn
Verwendete die Software für: 1-5 Monate
This software has helped me to better organize my daily tasks easily and without wasting time.
Kommentare: With Ibexrentacar I have a high visibility in the warehouses of Google and Apple, 30% of online reservations are currently being made since mobile devices offer more accessibility to this software, wherever you want when you want. Is very useful!
Vorteile:
With Ibexrentacar you can have the ability to resize the software each time according to the needs of your business. I also tried Ibexrentacar mobile app, which is not just a mobile booking engine, it offers the possibility to provide more services to your client. You can enhance your experience by offering new features such as arrival notification at the airport, roadside assistance, information about local points of interest or saving the position of your vehicle in a parking lot.
Antonia R.
Founder in Spanien
Verwendete die Software für: Nicht angeboten
Ibexrentacar has enhanced our online marketing strategy
Kommentare: Our commercial systems are undergoing continuous change and evolution. The old strategies for negotiating with hotels, travel agencies and tour operators are being renovated by online brokers, web positioning SEO/SEM, adwords, remarketing and other tools, the result of the new trends of the users to rent their vehicles during the holidays. Currently 65% of the reservations of our vehicles are made through the new media. A figure that has made us rethink the marketing strategy and therefore of our management software company. In Ibexrentacar we have given the best advice and the best tool I have found on the market. Not only because of the ease of implementation of the software and by the innovative tools of this company of Barcelona, also because we have opened up the possibility of working with a 100% cloud system with a web environment.
James G.
Marketing manager in Spanien
Verwendete die Software für: Nicht angeboten
We Ibexrentacar has greatly facilitated the transition between our old software
Kommentare: Our old software does not allow us a synchronization of information between all of our offices. We needed a software that will allow us to work in cloud. We are a company in a growth phase and we need a program who will be adapted to the real needs that has the company at each moment.
We Ibexrentacar has greatly facilitated the transition between our old software and Ibexrentacar, since the implementation of the new software has been very simple and we had technical support at all times.
Alberto T.
Manager in Spanien
Verwendete die Software für: Nicht angeboten
Ibexrentacar, fantastic experience
Kommentare: We have implemented a management system Ibexrentacar in several car rental companies and has been a fantastic experience. We have had at all times the advice to integrate the booking engine in our website and have also given support to rent a car if you want manage your business management software. It should be noted the booking engine with integrable widget, the plugin for Wordpress, the system of online promotions, plugins for connection with mailchimp or for the import of content to the page of Wordpress. Perfect tools for the online management of car hire firms. We will also offer the option to create systems of affiliation to the rent a car and connection with XML to suppliers. A perfect solution!
Manuel R.
Founder in Spanien
Verwendete die Software für: Nicht angeboten
Perfect solution to integrate the online booking system with management software
Kommentare: In Ibexrentacar have helped us to improve our online booking system and I integrate it with the system management rent a car. In addition to being a program 100% cloud gives us great advantages for our users. In addition we offer the possibility of integration with tour operators or set up our own affiliate system