Was ist Bizzabo?
Bizzabo ist die führende Eventmanagement-Software, die von Kunden wie WeWork, USAA und Github für die Planung professioneller Veranstaltungen eingesetzt wird. Die All-in-one-Software umfasst Event-Registrierung, Website-Erstellung, Mobile App, Event-Marketing, Kontakt-Management, Sponsorenwerbung, Analytik und mehr. Bizzabo wird auf Capterra mit 5/5 Punkten im Kundensupport bewertet und hat gerade die drei größten Branchenpreise erhalten. Tausende der besten Marken verwenden bereits Bizzabo, besuche die Website, um mehr zu erfahren!
Wer verwendet Bizzabo?
Bizzabo ist für Organisatoren von professionellen Events und Firmenveranstaltungen. Bizzabo hat mehr als 5.000 Veranstaltungen in einem breiten Spektrum von Branchen unterstützt, von großen Tech-Konferenzen bis hin zu exklusiven Firmenveranstaltungen.
Wo kann Bizzabo bereitgestellt werden?
Cloud, SaaS, webbasiert, Android (mobil), iPhone (mobil)
Über den Anbieter
Bizzabo
Ansässig in New York, USA
2011 gegründet
Telefon-Support
24/7 Live-Support
Chat
Erhältlich in diesen Ländern
Australien, Deutschland, Indien, Kanada, Vereinigte Staaten und 1 weitere
Über den Anbieter
Bizzabo
Ansässig in New York, USA
2011 gegründet
Telefon-Support
24/7 Live-Support
Chat
Erhältlich in diesen Ländern
Australien, Deutschland, Indien, Kanada, Vereinigte Staaten und 1 weitere
Bizzabo – Videos und Bilder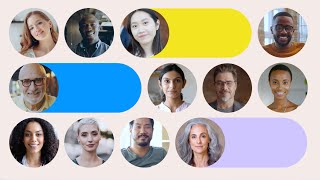 Kosten ähnlicher Produkte wie Bizzabo vergleichen
Bizzabo Funktionen
API
Abzeichen-Management
Agenda verwalten
Aktivitäts-Dashboard
Angebot in sozialen Medien
Angebotsmanagement
Anpassbare Berichte
Anpassbare Formulare
Anpassbare Vorlagen
Aufzeichnung
Aussteller- / Lieferanten-Management
Barcode / Tickets scannen
Befragungs-/Umfragemanagement
Berichterstattung / Analyse
Berichterstattung und Statistik
Bestätigung / Erinnerungen
Besucherregistrierung
Drag-and-Drop
Drittanbieter-Integration
E-Mail Marketing
Echtzeit-Aktualisierungen
Echtzeit-Chat
Engagement-Tracking
Event-Ticketing
Eventplanung
Eventregistrierung
Gruppenanmeldung
Kalenderverwaltung
Kartenverkauf
Kommunikationsmanagement
Kontaktmanagement
Kundenspezifisches Branding
Lead-Erfassung
Lead-Generierung
Live-Streaming
Marketing-Automatisierung
Mobiler Check-in
Mobiler Zugriff
Networking
Online-Anmeldung
Online-Zahlungen
Persönliche Nachrichten
Präsentations-Streaming
Rednerprofile
Registrierung vor Ort
Registrierungs-Management
Social-Media-Integration
Sponsoren-Management
Teilnehmer-Management
Teilnehmerprofile
Veranstaltungskalender
Veranstaltungsmanagement
Veranstaltungspläne
Virtueller Empfangsbereich
Website-Management
Zahlungsabwicklung
Zugriffskontrollen / Berechtigungen
Molly
Director, Events in USA
Verifizierter Nutzer auf LinkedIn
Bildungsmanagement, 1.001-5.000 Mitarbeiter
Verwendete die Software für: 1-5 Monate
Fantastic!
Vorteile:
As an event manger for a large non-profit, we were desperately in need of an updated ticketing and registration site for our 100+ regionally and nationally and nationally hosted events per year. We needed something that staff members would feel comfortable with and could pick up without extra training/coding/website knowledge. We did our due diligence, looking into about a dozen platforms before narrowing down to our top three for sales pitches, trial accounts, etc. In the end, we chose Bizzabo and couldn't be more thrilled with our decision. Their software is simple and easy to use, yet robust and meets all of our needs. The sites are clean and modern looking. The app build is quick and seamless in how it works with the website, not needing to duplicate copy or set up a separate experience. This was a huge time and cost saver for us. Perhaps most importantly, their customer support is unparalleled; this includes their customer success managers and their web support team. Both have taken the time to get to know us personally and as an organization, and keep our needs and parameters in mind. They are quick, responsive, incredibly kind, and knowledgeable in their product. I could truly write pages on how valuable their customer support team is. I sing Bizzabo's praises any chance I get.
Nachteile:
I wish there was a way to accept onsite payment. I want to acknowledge that Bizzabo was upfront with us during the contracting stage that this wasn't something they offered, as their services are largely pre-event focused (ticketing, registration, etc). We absolutely knew this wasn't included, but my wishful thinking is that it did exist.
Emily
Director of Global Events in USA
Verlagswesen, 11-50 Mitarbeiter
Verwendete die Software für: Mehr als 2 Jahre
Our worldwide event management system
Vorteile:
Bizzabo's robust capabilities but simple UX make it accessible for all event management teams. We are able to launch event websites in minutes by repurposing templates from past events. Their end-to-end solution means that we keep everything on one platform -- from point of sale to post-event communications and everything in between. Some of the my favorite features are are: Agenda Capabilities: Hybrid, on demand, virtual, and in-person options that works with third party streaming Website Builder: Drag and drop builder that also allows for HTML customization for advanced teams Registration Management: Easy list management with Stripe integration for payments We use Bizzabo to run our virtual and in-person events across the world.
Nachteile:
Looking forward to platform updates in the areas of attendee networking + engagement.
Kimberly
Sr. Event Specialist in USA
Eventservice, 11-50 Mitarbeiter
Verwendete die Software für: 1-5 Monate
I recommend Bizzabo, but there's room for improvement.
Kommentare: Bizzabo makes having multiple ticket types and customer registration super easy. When it came to checking people in at the event, we would have been lost without our customer service rep- printing the name badges was a disaster (we ran out of stickers and they had to be rush shipped to us).
Vorteile:
On the backend, things run pretty seamlessly. The platform is user-friendly and intuitive. We had a great customer success rep who made sure we had everything we needed to make the event a success.
Nachteile:
I think the user experience is lacking. Our attendees were frustrated about how the agenda shows up on mobile + web. I wish there was a way to make multiple pages available to paid attendees instead of just the agenda, and it would be great if it was compatible with a vaccine verifier app (I know their are limitations with HIPPA / how the information is stored). Not great for hosting content post-event.
Verwendete die Software für: Nicht angeboten
We want this to be all it claims to be
Kommentare: So far a unique platform. We wanted to integrate our CRM, Marketing emails, websites, ticketing and get a event app. Bizzabo ticked all of the boxes in theory. However having used some of the features such as CRM and Marketing, think its more appropriate that they do not use the term " CRM " as its a contact database only. There are no CRM functions.
The real downside to this is the marketing emails element- you can send emails and upload lists but you cannot export or see who is opening/clicking or unsubscribing. Any event organiser requires this - it is a core need and makes you wonder if they really understand their customers market. If you need a website and ticketing and a App, they seem good at this. They are also good at developing new elements for you on the spot - which is incredibly helpful but also makes you feel like the offering isnt quite finished and their clients are a testing bed to identify and create features that should have been there in the first place. We would like to see this work and support innovation. None the less without facilitating the core needs of a organiser from a marketing and CRM side, the price tag is unjustifiable and the advertising misleading until those features are fully implemented.
Ashley
Senior Manager, Strategic Events & Field Marketing in USA
Computer-Software, 501-1.000 Mitarbeiter
Verwendete die Software für: Mehr als 1 Jahr
In Betracht gezogene Alternativen:
New kid on the block
Vorteile:
I think the UI is beautiful and its relatively easy to teach yourself how to use the tool. I do wish that they had a training course that we could enroll in with a live teacher or a series of recorded sessions to watch and learn how to use the tool.
Nachteile:
There are weird things that the tool doesn't do like add on passes that I think is a huge miss. Most conferences have these sorts of ticket options and bizzabo has terrible workarounds.