Was ist ResMan?
ResMan ist eine Immobilienmanagement-Plattform, die von Eigentümern und Betreibern als innovative Technologielösung für ein konstantes NOI-Wachstum und ein atemberaubendes Bewohnererlebnis entwickelt wurde. Endlich gibt es eine Immobilienverwaltungssoftware, die die Buchhaltung, das Bewohnerengagement und die Integration vereinfacht, egal ob du vor Ort, im Außendienst oder im Büro des Unternehmens arbeitest. Probiere es aus. Du wirst die Software lieben.
Wer verwendet ResMan?
ResMan ist ein Immobilienmanagementtool, das für erschwingliche und konventionelle Verwalter von Mehrfamilienhäusern entwickelt wurde und robuste Betriebs- und Buchhaltungsfunktionen und Lösungen für den Lebenszyklus der Bewohner bietet.
Wo kann ResMan bereitgestellt werden?
Cloud, SaaS, webbasiert
Über den Anbieter
ResMan
Ansässig in Plano, USA
1999 gegründet
Telefon-Support
Chat
Erhältlich in diesen Ländern
Vereinigte Staaten
Über den Anbieter
ResMan
Ansässig in Plano, USA
1999 gegründet
Telefon-Support
Chat
Erhältlich in diesen Ländern
Vereinigte Staaten
ResMan – Videos und Bilder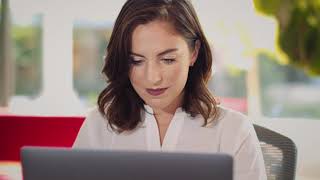 Kosten ähnlicher Produkte wie ResMan vergleichen
ResMan Funktionen
Abrechnung & Rechnungsstellung
Berichterstattung / Analyse
Berichterstattung und Statistik
Buchhaltung
Dokumentenmanagement
E-Mail Marketing
Finanzberichterstattung
Finanzmanagement
Hauptbuch
Immobilien-Datenbank
Immobilienverwaltung
Instandhaltungsmanagement
Kommunikationsmanagement
Kontaktmanagement
Kostenverfolgung
Leadmanagement
Leerstandsmanagement
Miet-Nachverfolgung
Mieter-Nachverfolgung
Mieter-Portal
Mietmanagement
Mietverträge nachverfolgen
Online-Zahlungen
Personalverwaltung
Portfoliomanagement
Transaktion-Überwachung
Becky O.
Vice President in USA
Verifizierter Nutzer auf LinkedIn
Immobilien, 51-200 Mitarbeiter
Verwendete die Software für: 6-12 Monate
In Betracht gezogene Alternativen:
Easy, convenient
Vorteile:
I love that I can get an easy overview of my entire portfolio. The dashboard is useful, the reports are great and the software is very intuitive. There is an easy flow between products and everything is included in the monthly price.
Nachteile:
I would like better reporting for excluded units
Jaimie O.
Pricing Manager/Resman Troubleshooter in USA
Immobilien, 51-200 Mitarbeiter
Verwendete die Software für: Mehr als 2 Jahre
Smoothest Software Out There!
Kommentare: Overall positive!
Vorteile:
Instead of having different modules added on in an attempt to stay updated, REsman has a smooth, fully integrated platform that is user friendly and was easy (relatively) to install. We appreciate their ability to use integration partners, rather than forcing their customers to use ONLY their product, especially to integrate with our own website, insurance partner etc. This allows us more flexibility and control over which services we choose to use. They are one of the friendliest softwares for our on-site teams and have super good help videos and instructions. They are easy to get along with and I predict they will give Yardi and Onesite a run for their money. I highly recommend!
Nachteile:
The accounting processes did not mesh quite as well, but our accounting department was able to come up with work arounds that satisfied them. Customer service used to be above expectations, but I think they have had some turnover and although I do think their customer service reps are polite and effective, we are not likely to get our issues resolved in less than 1 to 2 weeks now.
Michael T.
Operations Specialist in USA
Immobilien, 201-500 Mitarbeiter
Verwendete die Software für: 6-12 Monate
Getting Better, but not there yet
Kommentare: Overall, I think ResMan is TRYING to get in the game, but I wish it could happen a little(or a lot) quicker. Our account rep and support team are always great, they really do try their best to make all of our Property Management Softeware dreams come true.
I REALLY want to love ResMan, I am hopeful that the future will show some drastic improvements!
Vorteile:
It is somewhat easy to use, the dashboard is attractive and doesn't look sterile and cold like OneSite. The support team needs to be larger, but the team they have definitely does their best to react quickly and puts in requests for enhancements when we can not be helped. They are always friendly and upfront on what is coming and what they are trying to improve.
Nachteile:
Too much double work, for instance to add lease term options you must add the property to the lease terms desired under Admin, Settings AND add the lease term under Property, Unit Type. As an Admin that the Regionals/Site Team depend on it is imperative that requests be taken care of swiftly and almost every task in ResMan requires an absorbent amount of time on the back end. Easy Lease, there is nothing easy about this.... from the set up to the use at the site level. Entarata has been my favorite with inline applications/leasing as far as ease of use and customer experience. Real Page wins over ResMan in this area as well. It feels like the software was designed by out of industry people, alot of things just don't make sense. For example if you want to require that applicant's enter their email address to complete the application(which OF COURSE this should be a required field when you are using online lease forms/apps) you can not exclude non-lease holders or children. Everyone in the household has to have an email entered....
Antwort von ResMan
vor 4 Jahren
Hi Michael. Thank you for your review. Everyone at ResMan loves First Choice. We'll be reaching out to you directly to address your concerns. We have some great stuff around the corner that should put a smile on your face. We're working hard to make it the best software you'll ever use. Please always feel free to reach out...we're here to help. --Dennis Behrman, SVP of Marketing
Jaqueline A.
VP of Operations in USA
Immobilien, 11-50 Mitarbeiter
Verwendete die Software für: Mehr als 2 Jahre
In Betracht gezogene Alternativen:
I Absolutely Love Resman
Kommentare: I think Resman is the best product available, compared to all the databases out there you outshine the all categories. The price point is perfect, except when you perform rate increases, upon renewal time. These increases, can take away from all the greatness.
Vorteile:
I love how easy it is to set up and customize. Admin access is the absolute best, if I ever get stuck i simply pull up the resman help link and type in my concern, and boom, I can figure it out.
Nachteile:
I wish set up was quicker. If a devoted team got it all done day ONE /TWO omg that was would be amazing. I get it takes time, but maybe it could be done.
Krissy V.
Investment Manager in USA
Immobilien, 201-500 Mitarbeiter
Verwendete die Software für: Mehr als 2 Jahre
ResMan- Leading Software for Property Manager
Kommentare: We use Resman as our Property Management software for our community of 282 apartments. It has been an amazing software to use so far, and myself and the team are very impressed with it.
Vorteile:
The best part about ResMan is how user friendly it is. It was quick to learn and easy to communicate with residents. It also has an excellent, clean interface. It looks much more advanced than other property management software I've used prior.
Nachteile:
I feel like this software isn't easy to pull specific reports. It could just be a training issue, but some reports I used to be able to access immediately are more difficult to find.
Antwort von ResMan
vor 3 Jahren
Thank you for taking the time to leave feedback. We work very hard to make sure our property management platform is built with ease-of-use in mind. Regarding pulling reports, we recently launched an all-new support portal, here you can access hundreds of knowledge articles and familiarize yourself with reporting functions in our platform. You can also chat live with a support agent during operating hours if you ever need some additional help pulling reports. Thanks again for the feedback. Aaron Trujillo Sr. Digital Marketing Manager