Was ist Hoteliga?
Reservierungen lassen sich mit diesem in wenigen Minuten eingerichteten System ganz mühelos verwalten! Interaktiver Reservierungskalender, aussagekräftige Berichte und Grafiken, Rechnungsstellung und Umsatzkontrolle, Kundenverwaltung, Verträge mit Buchungsagenturen, Preislisten und Zahlungen in verschiedenen Währungen.
Die meisten beliebten Online-Buchungsplattformen können automatisch eingebunden werden.
Das provisionsfreie Buchungssystem synchronisiert die Verfügbarkeit automatisch mit Hoteliga. Datenschutz und Datensicherheit sind gewährleistet.
Wer verwendet Hoteliga?
Hotels, Motels, Bed-and-Breakfast-Anbieter, Ferienimmobilienanbieter, Luxus-Urlaubsvillen. Ab 6 bis zu beliebig vielen Zimmern, saisonal oder ganzjährig, wir sind auf alles eingestellt.
Hoteliga – Details
Hoteliga
2014 gegründet
Hoteliga – Details
Hoteliga
2014 gegründet
Hoteliga – Videos und Bilder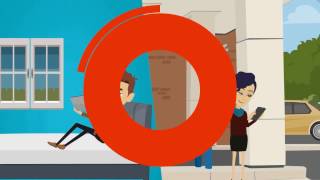 Kosten ähnlicher Produkte wie Hoteliga vergleichen
Startpreis
36,00 $/Monat
Nicht verfügbar
300,00 $/Jahr
30,00 $/Monat
Hoteliga – Bereitstellung und Support
Kundenbetreuung
E-Mail/Helpdesk
FAQ/Forum
Wissensdatenbank
Telefon-Support
Chat
Training
Live Online
Webinare
Dokumentation
Funktionen von Hoteliga
API
Abrechnung & Rechnungsstellung
Abrechnungssatz-Management
Aktivitäts-Dashboard
Angebotsmanagement
Anpassbare Vorlagen
Benutzer-Management
Berichterstattung / Analyse
Berichterstattung und Statistik
CRM
Catering-Management
Daten-Import / -Export
Datensynchronisation
Drittanbieter-Integration
Einzelne Immobilie
Elektronische Zahlungen
Ertragsmanagement
Front Desk Management
Für die Ferienvermietung
GDS-/OTA-Integration
Gasterlebnis-Management
Haushaltungsmanagement
Instandhaltungsmanagement
Integrierte Buchführung
Inventarverwaltung
Kalenderverwaltung
Kanalmanagement
Kreditkartenbearbeitung
Kundendatenbank
Marketing-Automatisierung
Mehrere Immobilien
Mehrere Standorte
Mehrere Währungen
Mitarbeitermanagement
Multichannel-Management
Online-Buchung
Preis- / Margen-Management
Rabattmanagement
Raten-Management
Rechnungsmanagement
Reservierung-Management
Reservierungs-Management
Review Management
Spa-/Aktivitätsmanagement
Treueprogramm
Verfügbarkeit-Management
Verkaufspunkt POS
Verlängerter Aufenthalt
Wartungsplanung
Zimmerbuchung
Daphne M.
Owner & General Manager in Griechenland
Verifizierter Nutzer auf LinkedIn
Gastgewerbe, 2-10 Mitarbeiter
Verwendete die Software für: Mehr als 2 Jahre
In Betracht gezogene Alternativen:
Very flexible system and outstanding customer support
Kommentare: All in all it's an good system and I am happy to have chosen it. Apart from it's flexibility, Hoteliga has by far the best customer support I have experienced in a software company and that is the main reason I highly recommend it.
Vorteile:
It's flexibility and the fact that it is constantly updated with new features.
Nachteile:
- It lacks certain functions, which I was used to using in previous off-line systems. - There are some hitches in its integration with other online booking systems.
Verwendete die Software für: Nicht angeboten
Everything you need plus the people you need
Kommentare: To start off: Yes, you need a channel manager. When I started this little hotel, people said that maybe investing in software was unnecessary (even if it did not cost much); I'd be able to cope just fine without it. Yes, I'd have coped; if I had only advertise through a single site. But the world and the internet are vast, and locking oneself out of a huge potential market and loyal guests is not a sound business move. And even if you limit your web-presence, what about returning guests who want to bypass the third party website and 15%+ commission those sites charge?
If that wasn't enough, a good channel manager software will help you with your book keeping. Or at least hoteliga does. My accountant loves it. While other clients give bring her a folder of chaos, I have neat print-outs, allowing her to easily cross-reference all credit card charges, commissions due etc. The first time i came with my notes and explained, she did not pay too much attention, clients always talk and talk. The next time she asked: "Did you bring..." I grinned, of course I did. It takes less than a minute to do after all and makes me my accountant's favorite client. And everyone in a service orientated industry, as tourism is, quickly finds out that the interpersonal relationships are extremely important - just as you want to give the best to your clients and get those great ratings for your property, you also want to get the best out of the people you work with, and you can only achieve those things by being awesome yourself.
Which brings us to perhaps the main point on why I am sitting here writing a 5/5 star review: the people. I could write that the hoteliga team has always been there when I needed them, which they have, but such a review could backfire - after all, you could then say "I prefer a software where I wont need them in the first place." So let me rephrase this: the hoteliga team has always been there, not just when I needed them, but also when I needed someone else. When there was a problem with a partner website advertising the property, the team was there to assist me with their knowledge of the industry.
A guest left me a review saying "On top of that there's Stavros, the host, that makes you feel welcome and taken care. " I was grinning for a week. Well, now I am here to pass it on: "Hoteliga is everything you as a hotel need, and on top of that you'll get Eva & co to support you in your business."
Mathias K.
Researcher in Deutschland
Forschung, 1.001-5.000 Mitarbeiter
Verwendete die Software für: Kostenlose Testversion
Property Management System with great UI
Vorteile:
Cloud-based and intelligent Property Management System (PMS). Great user interface and data presentation.
Nachteile:
Less transparent in how data is processed internally, yet this allows simplified user interaction.
Antwort von Hoteliga
vor 3 Jahren
Thank you for your kind words Mathias. We are happy you liked hoteliga! All the best from hoteliga team
Amalia T.
Owner in Griechenland
Gastgewerbe, 11-50 Mitarbeiter
Verwendete die Software für: Mehr als 2 Jahre
Couldn't be better!
Kommentare: We are a company based in Greece that manages different types of vacation rentals and hotels. We had many experiences with "similar" though old fashion programmes in the past, since we are in the hotel industry more than 15 years. We decided to change and try Hoteliga product and after two years of cooperation with Hoteliga, we definetly recommend this program for its ease of access, for the ease of the program and the customer service.
Thank you!
Highly recommended!
Amalia Thanou
Owner of Philoxenia Collection
Santoini, Greece
Vorteile:
ease of access, ease of use, ease to control
Nachteile:
havent thought of that :)
Cristina marcano L.
E-Coach Senior ILC Academy in Venezuela
Verifizierter Nutzer auf LinkedIn
Verwendete die Software für: Nicht angeboten
Very good experience. As a hotelier I recognize the great utility of Hoteliga.
Kommentare: Saving time in the processes. Greater accuracy in information.
Vorteile:
Represents a search engine for reservations that is linked to the hotel's website. It allows color coding the blocking of reservations to manage the distribution of reserved rooms and hotel availability. Another aspect that I like about Hotelga is that it can be applied to small, medium and large hotels
Nachteile:
Because this reservation system is linked to the hotel website, there is a risk that due to external factors a good data synchronization will not be made, representing discrepancies at a certain time, however the same system provides the calendar tool that allows visualize said reserves.
Antwort von Hoteliga
vor 4 Jahren
Dear Christina, thank you for the nice review!! We are very happy that you like hoteliga! Regarding hoteliga booking engine that can be linked to the property¿s website for direct commission- free reservations, I would like to clarify that there is almost zero risk of discrepancies. The reason for this is that hoteliga booking engine is actually the same system as hoteliga PMS, it is not an third party integrated system that synchronizes with hoteliga. In this case there are no external factors affecting good synchronization. The booking engine requests availability directly from hoteliga PMS system. hoteliga booking engine displays prices, photos, descriptions and most importantly availability in real time, directly from hoteliga PMS. I will be more than happy to arrange a live demo so you can see live how the booking engine for direct reservations works together with hoteliga PMS. Best regards, Eva