Was ist Purplepass Ticketing?
Umfassende cloudbasierte Ticketing-Plattform für Online-Presale, Marketing, gedruckte Tickets und Armbänder, soziale Medien und eine Reihe von Ausrüstungsoptionen zum Haustürverkauf und zum Scannen von Tickets. Egal, ob du ein Zentrum für darstellende Künste verwaltest, große Festivals, kleine Veranstaltungen oder eine Spendenaktion organisierst – Purplepass gibt dir alles an die Hand, was du für eine einfache und erfolgreiche Veranstaltung benötigst.
Wer verwendet Purplepass Ticketing?
Veranstalter*innen, Promoter*innen, Veranstaltungsorte, Produktionsunternehmen
Wo kann Purplepass Ticketing bereitgestellt werden?
Cloud, SaaS, webbasiert, Mac (Desktop), Windows (Desktop), Linux (Desktop), Android (mobil), iPhone (mobil), iPad (mobil)
Über den Anbieter
Purplepass
Ansässig in San Diego, USA
1998 gegründet
Telefon-Support
24/7 Live-Support
Chat
Erhältlich in diesen Ländern
Kanada, Vereinigte Staaten
Purplepass Ticketing Kosten
Startpreis:
Nicht vom Anbieter bereitgestellt
Ja, kostenloser Test verfügbar
Ja, Gratisversion verfügbar
Purplepass Ticketing bietet eine Gratisversion und eine kostenlose Testversion.
Über den Anbieter
Purplepass
Ansässig in San Diego, USA
1998 gegründet
Telefon-Support
24/7 Live-Support
Chat
Erhältlich in diesen Ländern
Kanada, Vereinigte Staaten
Purplepass Ticketing – Videos und Bilder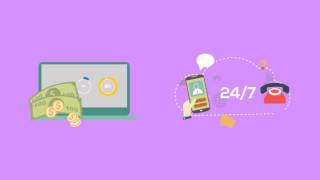 Kosten ähnlicher Produkte wie Purplepass Ticketing vergleichen
Purplepass Ticketing Funktionen
API
Angebot in sozialen Medien
Angebotsmanagement
Barcode / Tickets scannen
Berichterstattung / Analyse
Bestätigung / Erinnerungen
Freiwilligen-Management
Gästeakkreditierung
Kartenverkauf
Kundendatenverwaltung
Kundenspezifisches Branding
Marketing-Automatisierung
Online-Anmeldung
Online-Zahlungen
Registrierungs-Management
Reservierte Plätze
Sitzplan
Ticket-Reservierungen
Veranstaltungskalender
Verkaufspunkt POS
Alternativen für Purplepass Ticketing
Bewertungen über Purplepass Ticketing
Gregory B.
Venue Manager in USA
Verifizierter Nutzer auf LinkedIn
Musik, Selbstständig
Verwendete die Software für: Mehr als 2 Jahre
FTMP Events
Kommentare: Purplepass has been FTMP Events' ticketing service for over 5 years, and we stick with it due to the reliability and great service. We highly recommend them to anyone interested in selling tickets online for event(s).
Vorteile:
Low fees for customers, no minimum sales limits for promoters, great customer service and very quick turn-around
Nachteile:
Only thing that causes some confusion is the ticket links re-direct to a large string. Like http://www.purplepass.com/DOYLE122118 when loaded, turns into https://www.purplepass.com/#170920/FTMP_Events-DOYLE_(legendary_ex-guitarist_of_The_Misfits)-Buffalo_Iron_Works-December-21-2018.html
Antwort von Purplepass
vor 4 Jahren
Gregory, Thank you for taking the time to leave your feedback. We wanted to reach out and help explain the URL issue you mentioned. Short-cut URLs make it easy for sharing and promoting a direct link to your event page. However, when someone enters that link, we will redirect them to the long form of the URL as you have shown. The reason for this is that the long form URL is Search Engine Optimized (SEO) since it provides the event name, event organizer, venue name, and the date of the event. This is extremely valuable in getting your event picked up and listed at the top of search engines. So although it does redirect, it does not affect the buying process at all. Any additional questions, please let us know. You can call us at 800-316-8559 (Press option 3), email us support@purplepass.com, or log into your account and click the live chat icon at the lower right. We are here to help!
Brittany N.
Event Services Coordinator in USA
Darstellende Künste, 2-10 Mitarbeiter
Verwendete die Software für: 1-5 Monate
Purple Pass
Vorteile:
The customer service has been so great! I like the fact that I have been able to talk to the same rep every time and call them directly. It makes for such an easier time to problem solve for get all of my questions answered.
Nachteile:
I wish I would be able to pull more detailed reports for the clients. Especially from a marketing standpoint, I noticed a lot of people view the website from purple pass the most. Especially over facebook, instagram, and client advertisements. If I were able to pull the report that is shown on purple pass I would be able to upset the marketing packages you offer to our clients.
Antwort von Purplepass
vor 3 Jahren
Hi Brittany, Thanks for the wonderful feedback! We wanted to respond to your comment about reporting. You can access your marketing analysis data by going to Stats page and viewing the "Marketing" and "Social Marketing" tabs. These show detailed breakdowns of all of your tracking IDs, referring pages (How people found you), and full sales data such as orders, tickets sold, revenue, and even how many refunds there were by marketing source. You can also run a marketing report by going to Tools -> Custom Reporting. This includes all of the data you are looking for. If you need any assistance with this, please do not hesitate to contact us by phone (800-316-8559), by email (support@purplepass.com), or by the live chat on your account after you login.
Melissa F.
Administrative Assistant in USA
Bildungsmanagement, 201-500 Mitarbeiter
Verwendete die Software für: Mehr als 2 Jahre
Meeting the Demands
Kommentare: We are able to quickly see our house for sold out events and offer coupon codes for various seniors singers and faculty members. Many families have been demanding the ability to pay with a credit card and also desired to choose their own seats and purple pass has accomplished both of these things for us.
Vorteile:
Implemented with cashless pre-performance sales in mind, PurplePass allows us to quickly seat audiences in assigned seating or general admission capacity, and help us gage attendance as well as tracking admissions.
Nachteile:
While I understand there are updates currently in a new version going through Beta testing, we have utilized the old version... PurplePass has recently failed at a critical point of sales prior to a performance not allowing patrons to select seats from the center map, or glitching after the selection and forcing the sale to be processed as a Donation ticket, leaving paid customers without an actual seat in the house. The scanning app has frequently timed out, logged us off, or doesn't allow searching. I really need a feature on the app that tells me the patrons' seat assignment for when I retrieve tickets through search by last name. Some people literally can't find the tickets or their email confirmation and I need to more efficiently help them at the door on the app.
Antwort von Purplepass
letzten Monat
Thanks for your feedback! Regarding your concerns, Purplepass has not had any downtime or critical issues in 2 years. The last time was in 2020 and that was due to a system-wide outtage by Amazon Web Services (AWS). You can always check out system status here: https://status.purplepass.com/ For the concerns of the scanning app, everything you mentioned can in fact be done easily. I will have one of our Client Success reps reach out and show you where the search, order list, seating info, etc. is locationed. The scanners have built-in offline support so even if the internet goes down, they will continue operating.
Trina H.
Events Coordinator in USA
Eventservice, 501-1.000 Mitarbeiter
Verwendete die Software für: 1-5 Monate
UB Graduation Ceremonies
Kommentare: Overall experience is ok. I am very happy that my PurplePass rep, Gabriel, was very accommodating and helpful throughout the ticketing process
Vorteile:
Monitored how many students and their guests were interested in attending graduation
Nachteile:
Not able to make "promo code" or "coupon code" read to "Student ID" for our graduation ceremonies. We should be able to make our code name specific to our event. Wish we could control the process in which students would try to use their friends ID's to obtain tickets. Some students may have ordered only 2 of the 4 tickets given, but later needed another ticket. That student should be able to come back to the site and obtain the remaining tickets.
Antwort von Purplepass
letzten Monat
Thanks for your feedback! I've looked into this for you and it sees the heart of the problem was students were trying to use other student's IDs to get more graduation tickets. In this case, the solution is to simply use something other than the student IDs to authenticate the students. This could be email addresses, phone numbers, mailing addresses, or combinations like student ID + Zip code. There are many solutions for mischevious students. I will make a note on your account and for next year, we will work with you to come up with a more robust authentication ID that other students can't try to game.
John R.
Executive Director & CEO in USA
Unterhaltung, 2-10 Mitarbeiter
Verwendete die Software für: Mehr als 2 Jahre
Purplepass provides great service for outdoor theatre
Kommentare: Like many theatres, we have a capacity limit. Purplepass gives us the ability to limit sales in any category (total audience, reserved seating, etc.). The staff at Purplepass has been wonderful in solving any questions or issues we may have had. Another feature I love about Purplepass - we schedule fairly long runs of our shows (up to five weeks), and I can create an entire schedule for the run of a show with just a few clicks.
Vorteile:
As a nonprofit outdoor theatre, we love the ability to 1) offer free tickets for our performances; 2) allow customers to make advance donations; 3) rent lawn chairs (or bring their own); 4) provide the ability to communicate easily with our customers in the event of adverse weather conditions, traffic accidents impacting access, etc.
Nachteile:
This may not be the case for many users, but it would be great if we could capture complete address information for all our customers getting a free ticket, not just an email address, which would help with marketing; however, we figured out a work-around which gives us everything we need.
Antwort von Purplepass
vor 3 Monaten
Thanks for your great review John! I wanted to respond to your concern about not being able to capture full mailing addresses for customers getting free tickets. This can easily be achieved by using the custom checkout question feature. You can have it ask for anything you want (Name, email, phone number, mailing address, etc.), when you want (free tickets, paid tickets, certain tickets, all tickets, etc.), and even set it up to collect this info for every single guest if you wanted to. This means that if someone orders 4 tickets, you could ask for the mailing address of all 4 guests. You have complete control. Feel free to reach out to your rep, email us at support@purplepass.com, start a live chat from your login, or call us 800-316-8559. We will be happy to show you how to do it.