Was ist PressWise?
Du suchst nach Möglichkeiten, deinen Betrieb zu rationalisieren und deiner Kundschaft zugleich mehr Dienste anzubieten?
Mit PressWise kannst du deine gesamte Druckerei mit einer einzigen erschwinglichen Lösung für Druck-MIS und Workflow-Automatisierung betreiben. PressWise verfügt über robuste Funktionen wie Web-to-Print, Kalkulation, Angebotserstellung, Auftragsverwaltung, integrierter Versand und Fulfillment sowie die Möglichkeit zur Integration in die meisten Webshops und Back-End-Buchhaltungssysteme von Drittanbieterunternehmen.
Wer verwendet PressWise?
PressWise ist ideal für kleine bis mittlere Druckdienstleistungsunternehmen, die ihre Betriebseffizienz und ihre Margen steigern möchten, indem sie den Workflow automatisieren und die Berührungspunkte reduzieren.
Wo kann PressWise bereitgestellt werden?
Cloud, SaaS, webbasiert, Windows (On-Premise), Linux (On-Premise)
Über den Anbieter
SmartSoft
1968 gegründet
Telefon-Support
Chat
Erhältlich in diesen Ländern
Kanada, Vereinigte Staaten
Über den Anbieter
SmartSoft
1968 gegründet
Telefon-Support
Chat
Erhältlich in diesen Ländern
Kanada, Vereinigte Staaten
PressWise – Videos und Bilder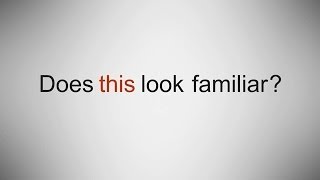 Kosten ähnlicher Produkte wie PressWise vergleichen
PressWise Funktionen
Angebote / Schätzungen
Auftragsmanagement
Content-Management
Drucken an mehreren Standorten
Genehmigungs-Workflow
Katalogisierung / Kategorisierung
Vorlagen
Alternativen für PressWise
Bewertungen über PressWise
Matthew H.
President & COO in USA
Verifizierter Nutzer auf LinkedIn
Druck
Verwendete die Software für: Mehr als 2 Jahre
As moxy ox has grown, our scaling has been made easier with additional modules offered by PressWise.
Kommentare: 1 Cost monitoring
2 Order tracking
3 Online customer ordering
4 Daily reporting
5 Sales tracking
6 Inventory control
7 Shipping made easy
8 Auto batching
9 Client correspondence monitoring
10 Major time savings across entire team
Vorteile:
The fact that PressWise is always moving forward, adding new features and listens to their customers' needs is what keeps me with them. Even when I'm being a pain in the butt customer, I know they would gladly hop on a call to help out or shoot a quick video to step me through a process I can't grasp. My team contacts the PressWise team through the easy ticket system so that I don't have to answer everything for them.
Nachteile:
Exporting accounting information has been our toughest challenge. Integrating it into the accounting software we were already using. We have created a work around, but still not ideal.
Brian D.
General Manager in USA
Druck, 11-50 Mitarbeiter
Verwendete die Software für: Mehr als 1 Jahr
Life Changing Upgrade for our center
Kommentare: Excellent - life changing really for our shop. Workflow significantly improved with print files going directly to press, ready and imposed. Has freed up our graphics team to do what they do best, and CSRs have more time to consult with customers versus just keying orders all day long. Support team has been amazing. Everyone is friendly and super responsive. They want to know about problems, issues, or wishes and resolve things quickly. I've never worked with a software company that continuously improves their product the way PressWise does.
Vorteile:
The estimating system is solid and intuitive. "Favorites" make every day jobs easy to write up. The most impactful parts however, are the asset management, integration with our existing online ordering system, and built in shipping module. Reorders are a breeze. Print files go right to the press device without ever having to touch the prepress department. Online order integration easily saves the work of a full time CSR every day. Ticketless workflow in production has taken our efficiency to the next level.
Nachteile:
Integration with Quickbooks was new way of doing business for us, but we have adapted. Initially we were missing some information in reports we were used to having on hand, but the PW team helped us develop reports to get us what we needed. Shipping module is really helpful but still waiting on the new version to allow for shipments with multiple boxes per location. This will be another big event for us when released.
Antwort von SmartSoft
letzte Woche
What a wonderful review to read. I shared your post with our support and development teams, who were thrilled to hear your feedback on all their hard work.
Druck, 2-10 Mitarbeiter
Verwendete die Software für: Mehr als 2 Jahre
PressWise System Review
Kommentare: Vital to our growth and we become more reliant on the software every day!
Vorteile:
We are a Offset Printing Business and we also do Signs, Banners and Vehicle Graphics the estimating part of PressWise for our business is critical and has made it possible for other members of our Team to generate quotes quickly and accurately. We also are using the Storefront piece of PressWise which we are expecting to be vital in the coming year for our growth in sales and products we offer. Developing Stores for our A+ customers is our goal for this coming year. When Covid restrictions basically stopped 40% of our business in a day since we were using PressWise we were able to change our Marketing Plan quickly and assist our customers in adapting and complying with regulations. We were able to quickly setup stores for floor graphics, yard signs and wayfinding signage that helped our customers get through this strange time. The PressWise team is very quick to respond to issues submitted as Support Tickets.
Nachteile:
We are a staff of 7 so it was difficult to get the software setup if I had it to do over again I would have had PressWise on site to help us with initial setup as we took 2 years before we actually started using the system on a daily basis.
Hanna W.
Marketing Project Coordinator in USA
Druck, 11-50 Mitarbeiter
Verwendete die Software für: Mehr als 1 Jahr
tpc's Review
Kommentare: We are becoming more automated and consistent with our ticket entry and pricing.
Vorteile:
I love how mobile it is, the customer service is top-notch, it is fairly user friendly. Because we are not focused on one area of print, it's the only system that we have been able to make work for all of the different types of print that we offer.
Nachteile:
I know this is in the works but, having a CRM would be super helpful. Also, a dashboard on the main page to show quantity of orders and sales for the day at a glance.
Antwort von SmartSoft
letzte Woche
Your company has been wonderful to work with too, and we appreciate your kind words, Hanna.
Druck, 11-50 Mitarbeiter
Verwendete die Software für: Mehr als 1 Jahr
In Betracht gezogene Alternativen:
Why we changed to PressWise
Kommentare: overall experience has been great. We procrastinated on our end and it was great having their team nudge us a long to get this software up and going.
Vorteile:
Being on the cloud has been very useful to our sales and PressWise just fits our shop very well for digital and large format. If you are looking for a system and changing from an old software I would highly recommend PressWise simply how it easy it is to navigate through it coming from an old system.
Nachteile:
Just like any new change it just took time getting use to. There are some items we liked a little better on our old software, but the pros defiantly out way the cons.
Antwort von SmartSoft
vor 6 Monaten
Thanks for your kind words, Justin. It has been great to see your company's progress over the past 18 months. Send us an email with any of your 'wish it would do it this way' items and we'll definitely review them with the team!