Was ist Kindful?
Kindful bietet beschäftigten Mitarbeiter*innen von gemeinnützigen Organisationen eine leistungsstarke Spendenmanagementsoftware, mit der sie ihre Daten organisieren und ihre Spender*innen besser verwalten können, damit sie auf der Welt mehr bewirken können. Mit Online-Spendenseiten, Spenderdatenbank, Berichterstattungstools und integrierten Partnerschaften mit branchenführenden Diensten soll die Plattform von Kindful Mitarbeiter*innen von gemeinnützigen Organisationen dabei helfen, ihre Spender*innen einfacher zu verwalten, Zeit zu sparen und bessere Einblicke zu erzielen.
Wer verwendet Kindful?
Kindful eignet sich für gemeinnützige Organisationen mit einer Vielzahl von Missionen, die einfachere Arbeitsabläufe und geringere Redundanz suchen. Diese Organisationen glauben an die Leistungsfähigkeit von Online-Verbindungen und Fundraising.
Wo kann Kindful bereitgestellt werden?
Cloud, SaaS, webbasiert, Mac (Desktop), Android (mobil), iPhone (mobil), iPad (mobil)
Über den Anbieter
Bloomerang
Ansässig in Brentwood, USA
2012 gegründet
Telefon-Support
Chat
Erhältlich in diesen Ländern
Kanada, Vereinigte Staaten
Über den Anbieter
Bloomerang
Ansässig in Brentwood, USA
2012 gegründet
Telefon-Support
Chat
Erhältlich in diesen Ländern
Kanada, Vereinigte Staaten
Kindful – Videos und Bilder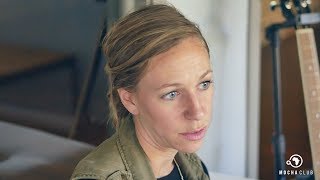 Kosten ähnlicher Produkte wie Kindful vergleichen
Kindful Funktionen
Absolventen-Management
Belegmanagement
Berichterstattung / Analyse
CRM
Dashboard
E-Mail Marketing
Fundraising-Management
Kampagnenmanagement
Kontaktmanagement
Mitgliedschaft-Management
Online-Spenden
Pfand-Management
Social-Media-Integration
Spenden-Tracking
Spender-Management
Subventions-Management
Tracking von Beiträgen
Veranstaltungsmanagement
Wiederkehrende Spenden
Zahlungsabwicklung
für gemeinnützige Organisationen
Nikki W.
Director of Business and Finance in USA
Verifizierter Nutzer auf LinkedIn
Non-Profit-Organisation Management, 2-10 Mitarbeiter
Verwendete die Software für: Mehr als 1 Jahr
In Betracht gezogene Alternativen:
Great for a mid sized non-profit and amazing customer service
Kommentare: Overall, I love the ease of use of the software. My team isn't intimidated by it and are able to get on and navigate it well. Usually, if there is something that isn't easily available, the Kindful team will find a work around for the problem.
Vorteile:
I love the ease of use of this software. And when I don't know how to do something, their customer service team is always available to talk and will figure it out. Kindful's customer service is beyond anything I have ever experienced.
Nachteile:
There are a couple of features that I think should be available but are not. However, I have found that no software has it all.
Anna H.
Director of Administration in USA
Religiöse Einrichtungen, 2-10 Mitarbeiter
Verwendete die Software für: Mehr als 2 Jahre
In Betracht gezogene Alternativen:
Using Kindful for over 6 years and I love it!
Vorteile:
Kindful has provided easy integration with all our processes and procedures. I enjoy the ease-of-use for the reporting and overall daily use. Though, over the last 25 years, I have used some more 'powerful' products, they were clunky, difficult to navigate, and nearly impossible to use without a week-long training. Kindful provides all the services I need with an interface that takes minutes to learn and begin using.
Nachteile:
There is very few aspects that I dislike about Kindful. If I were to nit-pick, there are some fields that are not searchable or able to be queried. Also, though you can 'household' accounts, the year-end giving statements are not able to be combined to a household tax statement. Neither of these are deal breakers, and I have found work-arounds as necessary.
Lorien G.
Administrator in USA
Non-Profit-Organisation Management, 2-10 Mitarbeiter
Verwendete die Software für: Mehr als 1 Jahr
Ease of use and customizable
Kommentare: Customer service is amazing! Really great value for the cost. It's intuitive to navigate, not overly cluttered. The financial reports are SO customizable. The tax-document send-out is so simple and fast, and they have options to update addresses (like when people move) from the post office database. So many other integrations make this a platform easily customizable to different nonprofits' needs.
Vorteile:
Customer service and set-up was a breeze! So helpful being able to contact real people for custom solutions. Importing records from other systems is one of the easiest I've seen.
Nachteile:
It's not quite as robust on the CRM side as some of the other options out there- however even with that, they have easy integrations with most of those major programs!
Kendra T.
Fund Development & Marketing Assistant in Kanada
Krankenhausversorgung & Gesundheitswesen, 11-50 Mitarbeiter
Verwendete die Software für: Mehr als 1 Jahr
Quelle: SoftwareAdvice
Great idea, but full of glitches and oversights
Kommentare: The team is kind (haha) but usually not helpful. Several times we have asked for help and ended up with suggestions that only help Americans - most Kindful employees are not aware how the program works for Canadians and are not prepared to answer our questions. Rather, they need us to tell them how their program works in Canada. When it is a global problem we encounter, we receive help on how to work around the problem rather than address it directly. Which would not be a problem in the short term, but because there does not seem to be any public-facing suggestions board or update tracker, there is no way of knowing if Kindful is actually making improvements to its program. My biggest disappointment with the Kindful team is not their program, but it seems to us in our daily interactions with the team and program that they have not the capacity or dedication to make the simple updates that would make this program incredible. I hope to see more acknowledgement of our issues and some sort of update that they are working to make Kindful better.
Vorteile:
Attractive online giving page, easy statistics about donor giving on dashboard, acknowledgements tool is useful, tasks assigned to team members, recent transactions bar at side is handy to track donations as they come in, campaign sorting is handy, can compare campaign success year over year.
Nachteile:
There are so many small oversights that make daily use of the program frustrating. Some examples: There is no automatic receipting for Canadian users, despite many other CRMs offering this in Canada. There is no way to offer a one-off receipt for someone, as the bulk receipting tool is a one-click button that receipts EVERYONE from the last year and will void any receipt made previously in the giving year. The fiscal report tool is completely useless - it generates information for the month to date, meaning if you want to see the entire month's progress, you have to wait until midnight of the last day of the month (who's going to do that?). There is no way to generate the report for previous months. The only possible solution to this tool - automation - does not work. You can schedule the report to come to your inbox, but it's only able to schedule reports for the first day of the month, meaning you'll get a report with ONE DAY of data. There is no way to change this. There are many ways to filter your audience or activities, but there are also many fields missing, and finding the parameters you need requires filtering through a long list of suggestions that are not organized by any category. For example, I wanted to see how many of our audience members who received our last Mailchimp email ended up making a donation the next way. But even though each contact will have the MailChimp interaction on their personal activities record, it is not searchable.
Michael C.
Executive Director in USA
Non-Profit-Organisation Management, 51-200 Mitarbeiter
Verwendete die Software für: Mehr als 1 Jahr
Kindful was a Game Changer
Vorteile:
We transition from a nonuser-friendly CRM (Blackbaud Razors Edge) due to clunkiness and expense. Kindful was the opposite... user-friendly, easy to adapt, helpful customer service, and MUCH cheaper than Blackbaud systems. Transitioning to Kindful has been one the best decisions I have ever made.
Nachteile:
When you are creating specialized reports it can be a little difficult to navigate at times