Was ist Kindful?
Kindful bietet beschäftigten Mitarbeiter*innen von gemeinnützigen Organisationen eine leistungsstarke Spendenmanagementsoftware, mit der sie ihre Daten organisieren und ihre Spender*innen besser verwalten können, damit sie auf der Welt mehr bewirken können. Mit Online-Spendenseiten, Spenderdatenbank, Berichterstattungstools und integrierten Partnerschaften mit branchenführenden Diensten soll die Plattform von Kindful Mitarbeiter*innen von gemeinnützigen Organisationen dabei helfen, ihre Spender*innen einfacher zu verwalten, Zeit zu sparen und bessere Einblicke zu erzielen.
Wer verwendet Kindful?
Kindful eignet sich für gemeinnützige Organisationen mit einer Vielzahl von Missionen, die einfachere Arbeitsabläufe und geringere Redundanz suchen. Diese Organisationen glauben an die Leistungsfähigkeit von Online-Verbindungen und Fundraising.
Kindful – Details
Bloomerang
2012 gegründet
Kindful – Details
Bloomerang
2012 gegründet
Kindful – Videos und Bilder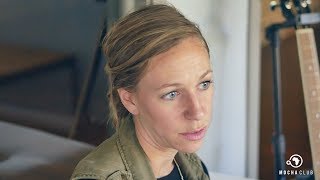 Kosten ähnlicher Produkte wie Kindful vergleichen
Startpreis
100,00 $/Monat
99,00 $/Monat
Nicht verfügbar
19,00 $/Monat
Kindful – Bereitstellung und Support
Kundenbetreuung
E-Mail/Helpdesk
FAQ/Forum
Wissensdatenbank
Telefon-Support
Chat
Einsatz
Cloud, SaaS, webbasiert
Mac (Desktop)
Android (mobil)
iPhone (mobil)
iPad (mobil)
Training
Persönlich
Live Online
Webinare
Dokumentation
Videos
Nikki W.
Director of Business and Finance in USA
Verifizierter Nutzer auf LinkedIn
Non-Profit-Organisation Management, 2-10 Mitarbeiter
Verwendete die Software für: Mehr als 1 Jahr
In Betracht gezogene Alternativen:
Great for a mid sized non-profit and amazing customer service
Kommentare: Overall, I love the ease of use of the software. My team isn't intimidated by it and are able to get on and navigate it well. Usually, if there is something that isn't easily available, the Kindful team will find a work around for the problem.
Vorteile:
I love the ease of use of this software. And when I don't know how to do something, their customer service team is always available to talk and will figure it out. Kindful's customer service is beyond anything I have ever experienced.
Nachteile:
There are a couple of features that I think should be available but are not. However, I have found that no software has it all.
Anna H.
Director of Administration in USA
Religiöse Einrichtungen, 2-10 Mitarbeiter
Verwendete die Software für: Mehr als 2 Jahre
In Betracht gezogene Alternativen:
Using Kindful for over 6 years and I love it!
Vorteile:
Kindful has provided easy integration with all our processes and procedures. I enjoy the ease-of-use for the reporting and overall daily use. Though, over the last 25 years, I have used some more 'powerful' products, they were clunky, difficult to navigate, and nearly impossible to use without a week-long training. Kindful provides all the services I need with an interface that takes minutes to learn and begin using.
Nachteile:
There is very few aspects that I dislike about Kindful. If I were to nit-pick, there are some fields that are not searchable or able to be queried. Also, though you can 'household' accounts, the year-end giving statements are not able to be combined to a household tax statement. Neither of these are deal breakers, and I have found work-arounds as necessary.
Alyssa D.
Database Manager in
Bürgerliche & soziale Einrichtungen, 2-10 Mitarbeiter
Verwendete die Software für: 1-5 Monate
Quelle: SoftwareAdvice
Good in concept but lacks execution
Kommentare: We originally switched over to Kindful because we were told that it was a partner with Network for Good and were told that the two would work seamlessly together. We found out very quickly this was not the case (this was not Kindful's fault, but what we were told by Network for Good). We were also told that we could do the import of data ourselves, and import all the data that we needed to (this was also on the end of the sales person at NFG not Kindful). This information was also incorrect and we found out after we signed the contract that we could only import contact information and basic donations (not soft-credits, or notes, or relationships or groups). I have spent months trying to update the database with all that information. I could have handled this, if it weren't for the lack of robustness in reporting. The report function is very limited and you can't get out everything in the database (like relationships or soft-credits). Also, the queries, although they look very slick, are not robust at all. I ended up exporting a lot of my data and manipulating it in excel because I couldn't get the Kindful queries to do what I want. Also, even with the data I could get out, I couldn't rely on it being accurate. Many times there was data I had deleted and it did not show up on the front end of the database when I searched, but when I did an export the information was there. So I couldn't even trust the data that I got out. After 6 month of frustration we decided to switch databases again.
I will say that the costumer service is very quick to respond, although half the time the answer was "sorry the database won't do that." And in the now ten months we have used Kindful they have added on some features that were lacking. I feel like eventually they will be a good database, but the execution just isn't there yet and I don't have time to wait for them to get the database where it needs to be so it saves me time instead of makes more work for me. I hate to give a negative review because they are very friendly and helpful, but unfortunately the experience with the database has been far from ideal.
Vorteile:
Nice interface easy to enter basic data easy to learn the basics Nice step up from excel if you want basic data storage and basic searches and reports Good customer service
Nachteile:
Queries not very robust Reporting options not very robust Data glitches acknowledgement features for letters are limited
Antwort von Kaylee
vor 5 Jahren
Alyssa, We hate to hear that you've not had the experience with Kindful that was promised by Network for Good when they sold our product to you. Looking back through our records, it seems that you didn't have any calls with our Sales team, or with our Customer Success team to help streamline the onboarding process as you transitioned into our database. We regret this as we have these processes in place, and even since then we have created a more specific and streamlined success process that focuses on this so the transition is as seamless as possible. We pride ourselves on making sure we find organizations that are the right fit for Kindful. We really have enjoyed working with you all for the past year, and I think it could have been possible for this to work had the expectations been correct on the front end. We are making a ton of improvements and new functionalities are being added daily, and while we regret that you've not had your ideal experience, we welcome your organization to return to Kindful in the future if you feel our database matches your needs. Kindly, Kaylee
Kathleen (kitty) B.
Executive Director in USA
Non-Profit-Organisation Management, 2-10 Mitarbeiter
Verwendete die Software für: 6-12 Monate
In Betracht gezogene Alternativen:
A Blessing!
Kommentare: The integration with Classy, QuickBooks, and MailChimp has been life-changing and has definitely increased productivity. We paid for the additional support feature and that has been super helpful; allowing us time to gather questions and then meet every two weeks with our customer lead to discuss and troubleshoot.
Vorteile:
The all-in-one feature and how user-friendly the software is. Did I mention the integration was simple and overnight?
Nachteile:
The MailChimp tagging and integration is something to get used to but the support has been helpful.
Jennifer B.
Operations Coordinator in USA
Philanthropie, 2-10 Mitarbeiter
Verwendete die Software für: Mehr als 1 Jahr
No regrets switching over to team Kindful!
Kommentare: Very glad we found Kindful. We have had tremendous support. Response times are consistently timely. Appreciate the opportunity to access trainings and webinars quite regularly. I feel that this program is one we can grow with. Kindful gives us access to data in a simplified format to easily view and share. Looking forward to what is next with Kindful.
Vorteile:
Affordable, user friendly for us and our donors. Really appreciate that it allows our donors access to their own accounts. Compatible with multiple other apps/tools - and constantly expanding the list.
Nachteile:
More access to some of the data. Appreciate that their are some information/options but they are only for viewing and not reporting. There are some aspects that are specific to our needs so understand how some requests aren't common enough to justify a change. There are times when there are asks and I will get a very vague answer - this is where a user group could be very beneficial. Those of us on the users side can share how they handle aspects of accounts, tricks and tips, or feedback from peers. I have participated in user groups in the past and gained a lot of relatable insight and views from all angles. Have Kindful reps be a part of the group so that they can take info back to enhance the user experience as well as comment on issues, ideas, or why something cannot be done/implemented. Great way to keep users invested in the progress of a good program!