Was ist Proposify?
Proposify ist eine einfache Art und Weise, um gewinnbringende Vorschläge zu liefern. Spare mehr als 2 Stunden im Vergleich zu Word, InDesign oder Google Docs. Unbegrenzter Zugang zu einer Galerie von schönen Vorlagen mit vorgeschriebenem Exemplar für eine Vielzahl von Dienstleistungen. Alle Vorlagen sind individuell an dein Unternehmen & deine Marke anpassbar. Wir sind das Vorlagen-Tool der Wahl für Verkäufer und Unternehmer, weil wir den Handel verstehen. Wir verstehen die Herausforderungen eines wachsenden Unternehmens. Jede Funktion wurde dafür designt, dich einen Schritt näher zur Kunden-Unterschrift zu bringen.
Wer verwendet Proposify?
Vertriebsfachleute, professionelle Dienstleistende, Beratungsunternehmen, Agenturen usw., die schöne, individuelle Angebote erstellen und eine schnellere Freigabe von ihren Kunden erhalten müssen.
Wo kann Proposify bereitgestellt werden?
Cloud, SaaS, webbasiert, Mac (Desktop), Windows (Desktop), Linux (Desktop), Android (mobil), iPhone (mobil)
Über den Anbieter
Proposify Inc.
Ansässig in Halifax, Kanada
2012 gegründet
Chat
Proposify Kosten
Startpreis:
49,00 $/Monat
Ja, kostenloser Test verfügbar
Ja, Gratisversion verfügbar
Proposify bietet eine Gratisversion und eine kostenlose Testversion. Die kostenpflichtige Version von Proposify ist ab 49,00 $/Monat verfügbar.
Über den Anbieter
Proposify Inc.
Ansässig in Halifax, Kanada
2012 gegründet
Chat
Proposify – Videos und Bilder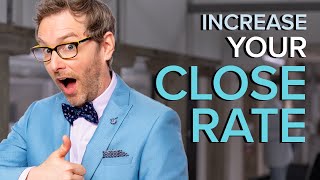 Kosten ähnlicher Produkte wie Proposify vergleichen
Proposify Funktionen
Alarmfunktion / Benachrichtigungen
Angebote / Schätzungen
Angebotserstellung
Anpassbare Felder
Anpassbare Vorlagen
Audit Trail
CRM
Content-Management
Dokumentenmanagement
Drag-and-Drop
Drittanbieter-Integration
Elektronische Unterschrift
Erinnerungen
Fortschrittsverfolgung
Für Vertriebsteams/ -organisationen
Inhalt-Bibliothek
Kontaktmanagement
Kontrolle des Genehmigungsprozesses
Kundenspezifisches Branding
Preis- und Kostenkalkulationen
Preismanagement
Produktkonfigurator
Prozess-/Workflow-Automatisierung
Rabattmanagement
Versionskontrolle
Vertrags-/Lizenz-Management
Vorgefertigte Vorlagen
Vorlagen
Vorlagen-Management
Werkzeuge zur Zusammenarbeit
Wissensbasis-Management
Workflow-Management
Zugriffskontrollen / Berechtigungen
Alternativen für Proposify
Bewertungen über Proposify
Dinos P.
President in USA
Verifizierter Nutzer auf LinkedIn
Marketing & Werbung, Selbstständig
Verwendete die Software für: Mehr als 1 Jahr
Churning out proposals faster than typing "lets send them a proposal"…
Kommentare: I'd choose Proposify over many of the others out there in the marketplace since it has everything I need to create proposals and good looking ones that win clients for my company.
Vorteile:
UI is great, functionality helps get good looking proposals out there fast. Pricing tables with options and wonderful and the integrations are good too.
Nachteile:
Not much…wish it would integrate with QuickBooks Payments in addition to Stripe, or just offer another payment processor integration like WePay or *something* so I wouldn't even need to integrate my accounting system.
Susan W.
Director in UK
Verifizierter Nutzer auf LinkedIn
Bau, 2-10 Mitarbeiter
Verwendete die Software für: 1-5 Monate
Love it.
Kommentare: Really good so far (it's only been a few weeks). Very easy to see the status of your proposals and I love the links to Infusionsoft and the ability to automate followup which were both missing in our previous software.
Vorteile:
Beautiful looking proposals, easy to use templates and libraries, very impressive for clients and it looks great when printed out too.
Nachteile:
Set up of our template was a little daunting but we used Belt Creative to help us which was well worth the investment.
Antwort von Pitch Perfect Proposal Software
vor 3 Jahren
Hi Susan, thanks for taking a moment to write a review of our software. Fantastic that Belt Creative helped you get started, and that your clients are impressed! That's really great feedback, and we're excited for you to continue seeing the benefits of Proposify. Definitely let us know your thoughts at the six-month and 12-month marks! Best of luck with any upcoming proposals, and happy closing!
Catalina V.
Owner in Kanada
Eventservice, 11-50 Mitarbeiter
Verwendete die Software für: Mehr als 2 Jahre
Quelle: SoftwareAdvice
Great in concept but buggy as hell
Kommentare: Overall it WAS a great product. It's going through growing pains but they don't seem to be growing out of it anytime fast. The support is somewhat responsive although 9/10 I get a canned response that doesn't really answer my question. If you are using the exact same template over and over again with no changes then you will probably have no issues but if you build a custom proposal for your clients it will be a frustrating task.
Vorteile:
I love how it streamlines our proposal presentation to clients. We are able to quickly produce proposals that look beautiful and help us close... when there are no changes needed to be made to the template.
Nachteile:
In seems that over the past few years the dev consistency has gone down a lot. There are a lot of feature updates but more and more bugs. Simple things that should be flushed out before deployment are not being done and this has been something I have seen for over a year and a half. The biggest issue so far has been pricing tables. You're prompted to update to the new tables but it never works. Support just tells you to do a few workarounds and sometimes it works and sometimes it doesn't. We don't have time to teach our entire team how to navigate the bugs. Before that there was a bug with being able to update simple text, you couldn't select a text box and you had to refresh every time. Before that, your templates would load blurry and then you had to scroll all the way to the bottom of the page then back up to be able to edit anything. I used to love this software so much but I don't know what happened. It went from saving us time to costing us time and causing hours of frustration. A common phrase of frustration in our office is "Why Proposify" WHY???" I am in the process of looking for an alternate to move my entire team to.
Antwort von Proposify Inc.
vor 4 Monaten
Hi Catalina! Thanks for leaving your review. Feedback like yours helps us get better! Customizing templates can sometimes be challenging. We now offer a custom template service, where our designers work with clients to create dream proposal templates! We also offer consultations to help our customers build better custom templates. Please let us know if these services are right for you and your team. We have received customer feedback about the pricing tables and have launched an internal team to focus on improving this experience. Our VP of Product would like to hear more about your experience, to help improve the overall product and your direct experience with Proposify. If you're interested, please reply to this thread and we will get you in touch.
Matthew N.
CEO & Founder in Niederlande
Verifizierter Nutzer auf LinkedIn
Internet, Selbstständig
Verwendete die Software für: 1-5 Monate
In Betracht gezogene Alternativen:
Helping automate my freelance business
Kommentare: Very positive. My need was to cut down in repetitive work in creating proposals and sending out contracts to be signed. An impressive feature is the ability to create dynamic proposals where clients can add on options and the total sum is adjusted accordingly.
Vorteile:
This is a complete package. I needed a tool that would allow me to dynamically create proposals, but also send out regular documents like NDA's to be signed digitally. Proposify solves this for me and add extra features. It is relatively easy to create a document (proposal/contract) from scratch using their design interface. Even though it is a bit unintuitive at times, it gets the job done. Creating snippets of content for later use is a definite benefit. Even better is the seemless integrations with Harvest, creating an invoice from a proposal when it is signed, and importing contacts from Harvest. This automated approach is saving me a bunch of time.
Nachteile:
No integration yet with Everhour, since I was considering switching time tracking solution from Harvest. No integration with Asana to create a project within a team upon signing, but this might be (too) nice to have :) No integration either with a tool like PieSync to import contacts in general.
Antwort von Pitch Perfect Proposal Software
vor 3 Jahren
Hi Matthew, thanks for leaving us a review. So great to hear how Proposify is helping you create dynamic sales docs! We also appreciate your integration feedbackwe'll share it with our team. Happy closing!
Shaun P.
Web Developer in UK
Verifizierter Nutzer auf LinkedIn
Informationstechnologie & -dienste, 2-10 Mitarbeiter
Verwendete die Software für: 6-12 Monate
In Betracht gezogene Alternativen:
Great for small businesses developing proposals for bigger projects.
Kommentare: Very positive experience with support, I've had little to query as its very easy to use and customise.
Vorteile:
The library of content and examples is especially helpful. We've been able to develop proposals for our product offering and customise completely for every client.
Nachteile:
I would love integration between my FreeAgent.com account when a proposal has been authorised to automate the invoicing process.
Antwort von Proposify Inc.
vor 2 Jahren
Hi Shaun, thanks for taking a moment to leave us a review. We'll be sure to share your integration suggestion with our team. Happy closing!