Was ist Maintenance Care?
Die kostenlose Edition bleibt kostenlos. Unbegrenzte Arbeitsaufträge gratis? Ja! Starte gleich, um zu sehen, was für deine Einrichtung möglich ist.
Maintenance Care ist eine multifunktionale Wartungsverwaltungssoftware, die auf einfache Bedienung ausgelegt ist. Das mobile bzw. Desktop-CMMS ermöglicht es anderen, Anfragen einzureichen, Benachrichtigungen zu erhalten und Anfragen online zu verwalten. Bei der Enterprise Edition kannst du alle Arbeitsaufträge und die präventive Wartung verwalten und umfassende Ressourcennachverfolgung-Lösungen mit mehr als 1.000 Integrationen nutzen.
Wer verwendet Maintenance Care?
Jede Branche, einschließlich Seniorenbetreuung, Bildung, Gastgewerbe, Fertigung, Golfplätze, Immobilienverwaltung und kleine Unternehmen. Von Arbeitsaufträgen bis zur Planung – alles ist abgedeckt.
Wo kann Maintenance Care bereitgestellt werden?
Cloud, SaaS, webbasiert, Mac (Desktop), Windows (Desktop), Android (mobil), iPhone (mobil), iPad (mobil)
Über den Anbieter
Maintenance Care
Ansässig in Cambridge, Kanada
2003 gegründet
Telefon-Support
Chat
Erhältlich in diesen Ländern
Kanada, Vereinigte Staaten
Über den Anbieter
Maintenance Care
Ansässig in Cambridge, Kanada
2003 gegründet
Telefon-Support
Chat
Erhältlich in diesen Ländern
Kanada, Vereinigte Staaten
Maintenance Care – Videos und Bilder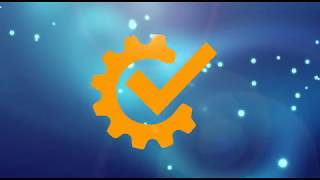 Kosten ähnlicher Produkte wie Maintenance Care vergleichen
Maintenance Care Funktionen
Abrechnung & Rechnungsstellung
Anlagegegenstand-Management
Arbeitsauftragserstellung
Arbeitsauftragsverwaltung
Dokumentenmanagement
Drittanbieter-Integration
Inventarverwaltung
Job-Management
Kundendienst-Historie
Lieferanten-Management
Mobiler Zugriff
Techniker-Management
Terminplanung
Verfolgen von Vermögensanlagen
Versandmanagement
Vorbeugende Wartung
Alternativen für Maintenance Care
Bewertungen über Maintenance Care
David J.
Director of Facilities & Plant Operations in USA
Verifizierter Nutzer auf LinkedIn
Hochschulbildung, 201-500 Mitarbeiter
Verwendete die Software für: Mehr als 1 Jahr
Maintenance Care at FMU
Kommentare: Maintaining over 850,000 square feet with a staff of 40 had proven to be difficult without a CMMS system. Since using Maintenance Care over the past year there is more accountability from facilities creating a very efficient and cost saving department.
Vorteile:
Web-based - no support needed from IT. User friendly for those opening work orders and those receiving the work order - no major learning curve necessary. Excellent customer service and support.
Nachteile:
We have not experience any major issues using the software. Would like to see a more streamlined process of notifying external vendors of assigned work orders.
David W.
Director of Asset Management in Kanada
Gastgewerbe, 1.001-5.000 Mitarbeiter
Verwendete die Software für: Mehr als 1 Jahr
In Betracht gezogene Alternativen:
Maintenance Care Review for Retirement Living
Kommentare: We have had a great experience so far with Maintenance Care and have received very good feedback from our team members on site. We are now reporting on tasks stats to get better insight into where our time is being spent and how we can better serve and assist our teams.
Vorteile:
The ease of use for our end users at the home levels. Our company did not have a digital platform previously to manage maintenance, and so it was crucial for us to choose a platform that would be very easy to manage for all levels of skill.
Nachteile:
Some of the admin functions within the system aren't as user friendly to navigate. Reporting (creation of reports) could be a little clearer, and the functionality of digital check sheets to keep everything integrated into one system would be beneficial.
Rhianne B.
Maintenance Office Co-Ordinator in Kanada
Gastgewerbe, 1.001-5.000 Mitarbeiter
Verwendete die Software für: 6-12 Monate
Great support
Kommentare: We have solved huge problems related to communicating on task exsistance, progress, parts needed, completion date and by who and when. I link invoices to tasks in comments and therefore track what we buy and need to invoice out for each task which also alerts employees to the arrival of parts. We can check our assigned to list and know who has the ball on tasks. The customer support is always there and friendly even if they cannot do anything to solve the problem:)
Vorteile:
The ease of tracking jobs. the variety of search options and trackable inputs. The ability to assign jobs and track progress. The idea of having all information in one place. The top result is a way more streamlined way to communicate with the whole team on a variety of aspects.
Nachteile:
It is unrefined. The usability of the app (there is no way to search)Also, no way for 3rd parties to search the request look-up page list. The spacing in the notes! and how new comments are added to top and bottom inconsistently. There are millions of small improvements that could be attended to that would make my job twice as nice, for instance, reports to be able to be auto generated with details included. Parts list population via excel import (rather than 2 weeks of manual input). There is no way to track billed and non billed tasks and I can't use the invoicing feature due to lack of PST. Also invoicing cannot split coding/costs for parts and labour. I was led to believe that my guys on the ground would have access to a wiki of information about assets and common problems but they cannot even access the space center from their mobile devices.
Antwort von Maintenance Care
vor 3 Jahren
Hi Rhianne, Thanks for the comments. I will try to respond to some of your comments on here (but there is a limit of characters), but I think many of your concerns can be addressed by speaking with one of our Support Techs (I will have one connect with you). The notes spacing issue on the app was a bug that is fixed, the Parts Excel upload is available. There is a way to track Billed or non-Billed jobs using Task Class, and your team should be able to access attached documents from the app, so I'm not sure why they are not able to. Again, I'm guessing our Support Techs may be able to help here. I am confident that we are able to resolve most if not all of your issues listed.
Amy E.
maintenance supervisor in USA
Non-Profit-Organisation Management, 51-200 Mitarbeiter
Verwendete die Software für: Mehr als 2 Jahre
Love the work order system
Kommentare: I have been so pleased with the whole process of using the maintenance care system. It has completely transformed my work and work place for the better.
Vorteile:
I love the quick and easy way to submit, review and process work orders.
Nachteile:
the biggest improvement I have seen is: as a manager it's nice to be able to assign work orders and have my staff be able to see who is assigned to which work order.
Natasha S.
Mgr of Property Administration in USA
Gewerbeimmobilien, 11-50 Mitarbeiter
Verwendete die Software für: 6-12 Monate
In Betracht gezogene Alternativen:
Excellent product
Kommentare: Absolutely wonderful experience. Communication is easy, answers are quick.
Vorteile:
Creating new work orders is quick and easy. Overall use is easy to learn and execute.
Nachteile:
You can't see enough lines of work orders. You can only see 15 jobs at once, then you have to scroll down. Also, I'd like to see ALL 'new' work orders (including the older ones) when I run a report.