Was ist Re-Leased?
Re-Leased Property Software ist eine komplette cloudbasierte Immobilienmanagement-Softwarelösung, die für Vermieter und Immobilienverwalter sowohl von gewerblichen als auch gemischten Immobilien entwickelt wurde. Re-Leased ist Gewinner der Auszeichnung "Emerging Add-on of the Year" von Xero.
Mit Re-Leased kannst du ein vielseitiges Immobilienportfolio mit einer einzigen Anwendung betreiben.
Wer verwendet Re-Leased?
– Immobilienverwaltungen – Vermieter und Immobilienbesitzer – Immobilienentwickler – Buchhalter – Fonds-/Vermögensverwalter
Wo kann Re-Leased bereitgestellt werden?
Cloud, SaaS, webbasiert, Mac (Desktop), Windows (Desktop), Android (mobil), iPhone (mobil), iPad (mobil)
Über den Anbieter
Re-Leased Software Company
Ansässig in New York, USA
2012 gegründet
Telefon-Support
24/7 Live-Support
Chat
Über den Anbieter
Re-Leased Software Company
Ansässig in New York, USA
2012 gegründet
Telefon-Support
24/7 Live-Support
Chat
Re-Leased – Videos und Bilder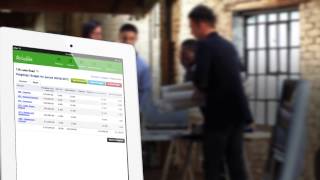 Kosten ähnlicher Produkte wie Re-Leased vergleichen
Re-Leased Funktionen
Abrechnung & Rechnungsstellung
Alarmfunktion / Benachrichtigungen
Berichterstattung / Analyse
Berichterstattung und Statistik
Buchhaltung
Cashflow-Analyse
Dokumentenmanagement
Finanzberichterstattung
Finanzmanagement
Für Investoren & Händler
Für Liegenschaftsverwalter
Immobilien-Datenbank
Immobilienverwaltung
Instandhaltungsmanagement
Kommerzielle Immobilienverwaltung
Kontaktmanagement
Leerstandsmanagement
Miet-Nachverfolgung
Mieter-Nachverfolgung
Mieter-Portal
Mietmanagement
Mietverträge nachverfolgen
Online-Zahlungen
Personalverwaltung
Portfoliomanagement
Strategische Planung
Transaktion-Überwachung
Alternativen für Re-Leased
Bewertungen über Re-Leased
Kathleen O.
Managing Director in Neuseeland
Verifizierter Nutzer auf LinkedIn
Verwendete die Software für: 6-12 Monate
Game changer!
Vorteile:
Re-Leased is a very accurate and clean software to use. It has saved me 100s of hours chasing invoices, payments and maintenance tracking for my business! But what I like the most is how quick, efficient and amazingly friendly the customer support team is! Big shout out to Kim and Carolyn! All of it can be done from anywhere, so long as you've got an internet connection!
Nachteile:
I'll admit I'm not the most experienced accounts person so the trust accounting part of the software does tend to be a little tedious! But that's more myself not being able to keep up with how efficient it is! But again, whenever I have a question the team answers straight away with the solution!
Antwort von Re-Leased Software Company
vor 4 Jahren
Hi Kathleen, Thank you so much for your review! It is fantastic to hear that you can fully rely on Re-Leased for your accounting needs. I will pass your lovely comments onto KIM and Carolyn, I'm sure it will make their day! Thanks Kathleen
John G.
Managing Director in Irland
Immobilien, 2-10 Mitarbeiter
Verwendete die Software für: 6-12 Monate
Quelle: SoftwareAdvice
In Betracht gezogene Alternativen:
Proper Product
Kommentare: The sales and pitch process was excellent. The onboarding process is good but slow, too slow. I wish it was faster and the upload process was simpler. Apart from that, it was super!
Vorteile:
Re-Leased will save me 400 hours a year, which is about 20% of the working year. I want to save that time and spend it on creative things and growing the business.
Nachteile:
I had been looking for a solution for two years. I looked at a number of platforms in this space and none of them really had a proper product that you could access as a professional straight away. And they didn't seem to understand what real estate is about to the same level as Re-Leased.
Laura M.
Chief Investment Officer in USA
Verwendete die Software für: Mehr als 2 Jahre
We use this software to help with the management of our property portfolio.
Vorteile:
We are constantly growing so needed a system that linked to xero for invoices and somewhere to store all of the data for the properties that we oversea.
Nachteile:
I don't think it is the easiest software to use in regards to adding data and dates for reminders for annual gas safety's, epcs, inspections etc. I do not think the reports work well from the information we are inputting to the system. This could be user error but we do not get any data on vacent percentages etc. It would be useful to have this data as we currently keep all of our reporting on excel sheets seperate and it would be good to have this all in one place. Again this could be user error but we have not been able to work out how to use it. Maybe we could set up a all to run over this.
Antwort von Re-Leased Software Company
vor 5 Jahren
Hi Laura, Thank you for your feedback. We have a mass maintenance, inspection and tasks import tool on the way and I will be sure to give you a progress update monthly. Thank you Laura
Cassandra P.
Self-emplyed. Property Manager in Neuseeland
Immobilien, Selbstständig
Verwendete die Software für: Mehr als 1 Jahr
I love the look and feel of the sofware - right down to the reports generated
Kommentare: Confidence
Vorteile:
Calendar based and cloud based system. Good looking owner statements that are easy to read Owner portal "Idiot -proof" ease of use . Pro-active and approachable trainer and development team
Nachteile:
Would be great if the calendar integrated with outlook calendar . I was let down recently at tribunal by not being able to verify that an email went to a specific tenant email address - I'm relieved that these changes were made on the recent software upgrade. Tenancy letters are printed in a tiny font and not a very professional layout Would be great if documents and letters are linked to property rather than tenancies so that we can also generate owner letters using the merge fields Its good to now have KPI information - but I'd also like a vacancy period information set to each property and then captured for all propeties on the rent -roll. It's very asuring to tell an owner - Ive managed your property for X number of years and we've had a (nomininal ) vacancy average of X number of days ( I had this with Rent Master and was able to tell a customer that over 10 yrs the vacancy period averaged at 3 days over that time!) Its a really good KPI and marketing tool to promote a PM buiness for the entire rent -roll
Antwort von Re-Leased Software Company
vor 5 Jahren
Thanks for the review Cassandra! It's great to hear feedback that our training team are able to provide a top-level service. In regards to your comments on documents and letters; we are looking to develop and build on our communication and document functionality in the near future and we will let you know when this happens! We appreciate your suggestions and will definitely use your feedback.
Wilma H.
Assets Manager in UK
Verwendete die Software für: 6-12 Monate
Overall a very good system to use.
Vorteile:
I like that it automatically produces Rent Invoices. So no need to worry about missing deadline dates. I like the ability to send arrears letters etc. Good Maintenance Hub and Works Ordering is simple and very effective. Great that you can keep as much information in the Notes and Document folders. This is a vast improvement on our previous system. I like how you can upload documents like photos etc. and store them against the properties.
Nachteile:
The Reports do not quite match those of our previous system. As I was not the originator, the system does not allow me to do certain tasks and this is frustrating. It's a bit fiddly when the start date does not match the rental dates. It automatically selects the start date to create the invoices and we use either 1st to last of month or Scottish Quarter Dates.
Antwort von Re-Leased Software Company
vor 5 Jahren
Hi Wilma, Thank you for your feedback. I¿m glad you are enjoying the system and taking advantage of the unique property management functions and the unlimited photo and document storage Re-Leased provides. I¿m happy to hear you can completely rely on the automated invoice generation system and maintenance hub for day to day work orders and task management. Whilst Re-Leased provides over 30 instant reports ranging from property, finance, budget, tenant and maintenance, we are always looking to improve and would love to hear your suggestions on how we can optimise our one click analytics. Re-Leased has advanced user permissions which you, as the account owner can control. You can also fully customise your rent dates and frequencies as well as adjust user permissions, so I¿ll be in contact with you directly to guide you through all of this. Thanks again, Doug