Was ist Schoolbox?
Schoolbox wurde speziell für die Unterstützung von Primär- und Sekundärschulen entwickelt und ist ein All-in-one-LMS (Learning Management System), Community-Portal und eine Engagement-Plattform. Diese Software für Einrichtungen im primären und sekundären Bildungsbereich, die Lehr- und Lernprinzipien für das 21. Jahrhundert umfasst, bietet einen optimierten Ansatz für die Verwaltung von Klassenräumen, das Wohlbefinden der Lernenden, die Unterrichtsplanung und kollaboratives Lernen. Schoolbox ist selbstbetrieben oder cloudbasiert, integriert, flexibel und sicher.
Wer verwendet Schoolbox?
Schulen im primären und sekundären Bildungsbereich
Wo kann Schoolbox bereitgestellt werden?
Cloud, SaaS, webbasiert, Mac (Desktop), Windows (Desktop), Linux (Desktop), Windows (On-Premise), Linux (On-Premise), Android (mobil), iPhone (mobil), iPad (mobil)
Über den Anbieter
Schoolbox
Ansässig in Camberwell, Australien
2009 gegründet
Telefon-Support
24/7 Live-Support
Chat
Über den Anbieter
Schoolbox
Ansässig in Camberwell, Australien
2009 gegründet
Telefon-Support
24/7 Live-Support
Chat
Schoolbox – Videos und Bilder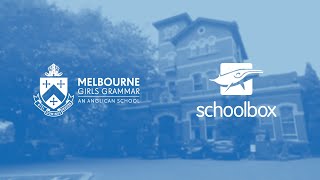 Kosten ähnlicher Produkte wie Schoolbox vergleichen
Schoolbox Funktionen
Aktivitäts-Dashboard
Alarmfunktion / Benachrichtigungen
Anwesenheitsmanagement
Asynchrones Lernen
Berichterstattung / Analyse
Berichterstattung und Statistik
Beurteilung-Management
Daten-Import / -Export
Discipline Management
Drag-and-Drop
Drittanbieter-Integration
Eltern-/Schüler-Portal
Elternportal
Fortschrittsverfolgung
Gemischtes Lernen
Gewichtete Berechnung von Aufgaben
Individualisierte Beurteilung
Integrierter Autorensystem-Kurs
Integriertes LMS
Klassenbücher
Klassenterminplanung
Klassenzimmer-Management
Klassenzusammenfassung
Kommunikationsmanagement
Kontakt-Datenbank
Kurs-Tracking
Kursverwaltung
Lehrer-Dashboard
Lernmanagement
Lernpfade/-verläufe
Mobiles Lernen
Notenberechnungen
Online-Kalender
Portal für Lernende
Soziales Lernen
Studenten-Management
Studenteninformationen/-dokumente
Studentenportal
Stundenplan-Management
Stundenplanung
Synchrones Lernen
Tests/Bewertungen
Transkripte
Verfolgen der Teilnahme
Zeugnisse
Alternativen für Schoolbox
Bewertungen über Schoolbox
David H.
Director of Learning Technology and ICT in Australien
Verifizierter Nutzer auf LinkedIn
201-500 Mitarbeiter
Verwendete die Software für: Mehr als 2 Jahre
A great partnership with a team that actually cares about their customers.
Kommentare: We use this software for so many purposes, more than what we originally thought. We can communicate to students and parents regarding news, projects, due work, markings etc.
Vorteile:
The product owners and developers have always been very clear with how they see their product growing and how we can influence and feed in ideas and features. Even through rapid growth they have still remained true to their vision which convinced us to sign up 6 years ago.
Nachteile:
There are quite a few settings in the admin panel that need better explanation, for us who have been using the system for a long time we know them but new users might be overwhelmed. That said, the more granular the settings the more you can customise it for your own environment.
Antwort von Schoolbox
vor 3 Jahren
Hey David. Thanks for spending the time to provide such a great review and great feedback. We've loved working with you and your team thus far. The superuser's admin area certainly does offer a wide range of configuration. I see that in our community Ideas forums that our community of schools are discussing and voting on how our administration area can be presented in an easier way. Hopefully we can improve this area in the future. Thanks so much for the feedback and support. :)
Cameron A.
Schoolbox Development manager in Australien
Bildungsmanagement, 201-500 Mitarbeiter
Verwendete die Software für: Mehr als 2 Jahre
In Betracht gezogene Alternativen:
Australia's best LMS
Kommentare: While recent circumstances surrounding moving classes 'online' have been challenging, our school's situation has been helped significantly by the use of Schoolbox; we have had so much positive staff engagement with Schoolbox and staff have really apprecaited what the platform can do to help them to be better teachers. This is a comprehensive and responsive LMS product. Please pass on our thanks to [SENSITIVE CONTENT HIDDEN] and the team!
Vorteile:
Schoolbox provides schools with the communication, classroom management and community building capabilities they need to flourish in the Australian educational context. It is responsive and highly adaptable and is built upon a deep understanding of what Australian schools need.
Nachteile:
The App just needs to scale a little better for iOS devices
Samantha C.
Information Systems Manager in Australien
Bildungsmanagement, 201-500 Mitarbeiter
Verwendete die Software für: Mehr als 1 Jahr
MFAC Review of SchoolBox
Kommentare: - We have had a number of priority issues with Schoolbox which we have received support for but unfortunately resolution has taken alot longer than we had expected.
- Generally when we call, the support staff have been very responsive.
Vorteile:
- Once you know how to maintain the product, it is highly configurable which enables the pages to be tailored to meet College's requirements. - The product is rich in functionality but the good news is you can phase the implementation of this in line with College's requirements and timeframes.
Nachteile:
- It currently doesn't integrate with our School Management System - TASS. - On the UPS, there is internal processing which is not visible to administrators of the systems which has caused us challenges with our data.
Antwort von Schoolbox
vor 2 Jahren
Hi Samantha. Thanks for taking the time to review Schoolbox and provide us feedback. The TASS School Information System (SIS) has been a close partner of Schoolbox for many years, where we've built a deep integration with TASS. See our TASS Integration documentation here: https://help.schoolbox.com.au/account/anonymous.php?page=/homepage/497 We also have documentation on the TASS UPS Queries which can help calrify some of the processes. See here: https://help.schoolbox.com.au/account/anonymous.php?page=/homepage/2402 I suggest our team reach out to assist with enabling the Schoolbox + TASS integration. Thanks again for your review and wishing you all the best.
Cherie N.
Director of IT in Australien
Bildungsmanagement, 201-500 Mitarbeiter
Verwendete die Software für: Mehr als 2 Jahre
In Betracht gezogene Alternativen:
Bringing the community together
Vorteile:
Schoolbox allows us to have a single platform that all users within our community can engage with. Instant delivery of curriculum content, feedback and results means we can enrich our learning environment with minimal impact of teacher admin overhead. Our notifications, news and alerts can be delivered more dynamically and with audience targeting we can reduce the white noise of all community news blast outs. The product is always evolving with innovative approaches to classroom delivery.
Nachteile:
The product does not include a lot of typical administrative features (permission structures, capacity management, deleting). Documents within the system are not dynamic. It is upload and download, which seems a little archaic in the modern collaborative world.
Kate M.
Leader of eLearning & Innovation in Australien
E-Learning, 201-500 Mitarbeiter
Verwendete die Software für: Mehr als 1 Jahr
In Betracht gezogene Alternativen:
Schoolbox has transformed learning, teaching and communication at our school.
Kommentare: We are merging dozens of online systems and several communication channels into one place. We are minimising numerous risks (for example, loss of intellectual property and loss of class time) by using Schoolbox. My College has nothing but praise for Schoolbox! Now we have it, we cannot imagine life without it.
Vorteile:
There are so many things to love! Schoolbox has positively changed our entire culture of our College. Our communication has been dramatically streamlined. The thousands of parents in our community receive their messages from one point and are happier than they were when we used a SharePoint instance. The ability to bring all of the online systems that we use to one place (our Schoolbox instance) is saving us time. Schoolbox allows us to create templates of our pages, and so our community know where on the page the information they are looking for is no matter what page they are viewing. These two factors alone have saved us thousands of hours in our classrooms. Our staff love the fact that the courses are saved and reused from year to year. They love the drag and drop nature of content creation and the fact that the existing work can be dragged into Schoolbox. It means that they do not have to start everything from scratch. They can still use the content that was existing before we went into Schoolbox. Of course, they are also using the new implementation as a way to audit the existing content and refresh it as they need to. The ability to offer secure group spaces to our extra-curricular groups such as student clubs and parent groups is a feature we have never been able to provide before. Finally, I have to offer praise to the Schoolbox Support Staff who work hard to support us in making our Schoolbox instance very successful in our College.
Nachteile:
The administration area can take a little while to learn. It is a very complex area. However, only superusers use this space, so most users never have to deal with it. There is a lot of support available to assist superusers. Schoolbox Support staff and the Professional Services Team are only a phone call away if I ever need help.