Was ist Pimcore?
Daten- und Experience Management neu gedacht (50+ Mitarbeiter, nicht für kleine Unternehmen geeignet). Eine Plattform für die Verwaltung aller digitalen Daten und Customer Experience für jeden Touchpoint, alle Kanäle und jedes Gerät. Von Analysten wie Gartner und Forrester ausgezeichnet, ist die Pimcore-Plattform die bevorzugte digitale Plattform für mehr als 100.000 Unternehmen in 56 Ländern. Kostenlose Nutzung der Open Source Community Edition, ohne jegliche Lizenzkosten. Optionale Enterprise Subscription für mehr Funktionen und umfangreichen Support.
Wer verwendet Pimcore?
Mittelständische und große Unternehmen von 50 - 5.000+ Mitarbeiter in den Branchen Industrie, Großhandel, Retail, und viele weitere.
Wo kann Pimcore bereitgestellt werden?
Cloud, SaaS, webbasiert, Mac (Desktop), Windows (Desktop), Linux (Desktop), Windows (On-Premise), Linux (On-Premise)
Über den Anbieter
Pimcore
Ansässig in Salzburg, Österreich
2013 gegründet
Telefon-Support
24/7 Live-Support
Chat
Sprachen
Deutsch, Englisch, Französisch, Niederländisch, Russisch
Pimcore Kosten
Startpreis:
699,00 €/Monat
Ja, kostenloser Test verfügbar
Ja, Gratisversion verfügbar
Pimcore bietet eine Gratisversion und eine kostenlose Testversion. Die kostenpflichtige Version von Pimcore ist ab 699,00 €/Monat verfügbar.
Preismodelle
Kostenlose Testversion
Über den Anbieter
Pimcore
Ansässig in Salzburg, Österreich
2013 gegründet
Telefon-Support
24/7 Live-Support
Chat
Sprachen
Deutsch, Englisch, Französisch, Niederländisch, Russisch
Pimcore – Videos und Bilder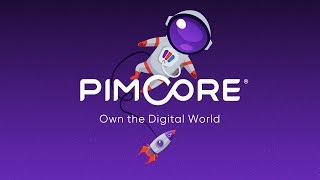 Pimcore Funktionen
Content-Management
Datenmodellierung
Datenqualitätskontrolle
Digital Asset Management
Dokumentation
Drittanbieter-Integration
Inhalt-Bibliothek
Inhaltserstellung
Katalogisierung / Kategorisierung
Kategorisierung / Gruppierung
Suchen / filtern
Werkzeuge zur Zusammenarbeit
Igor
Senior Software Engineer in Deutschland
Verifizierter Nutzer auf LinkedIn
Computer-Software, 11-50 Mitarbeiter
Verwendete die Software für: Mehr als 2 Jahre
The only real solution of its kind
Kommentare: I have been working on a wide range of projects with Pimcore: pure CMS, CMS+PIM, CMS+DAM, PIM+DAM, E-commerce, REST Apis, Mobile App Backend, etc. Pimcore could handle all of those without issues and was joy to use! It also made the development much faster than building everything from scratch.
Vorteile:
It can cover almost all of the needs one could imagine in a digital transformation project (CMS, DAM, PIM, Web-2-Print, ...). But what I find really excellent is that one is not really forced into using any of these components. Pimcore makes it very easy to integrate with external services and that is something that very few other systems manage to do.
Nachteile:
Pimcore is moving fast. That means that updates can be somewhat painful (ExtJs 3 to ExtJs 6, Zend Framework to Symfony). But I wouldn't say that they are any more painful than updates in competing products. Integration with the Symfony Framework was a very good step which will make the product that much more stable and easier to update in the future.
Antwort von pimcore
vor 4 Jahren
Thank you very much for this review and your kind words, Igor! As Pimcore Gold Partner and winner of the case study of the year 2018 awards, Basilicom is a trusted partner and highly recommended Pimcore implementation partner! Best, Christian - Marketing & Partner Management
Verifizierter Rezensent
Marketing Manager in Italien
Verifizierter Nutzer auf LinkedIn
Computer-Software, 11-50 Mitarbeiter
Verwendete die Software für: Mehr als 2 Jahre
Semplicemente, tutto in uno!
Kommentare: Mi ha permesso di utilizzare un'unica soluzione per gestire contenuti e leads, aggiornare costantemente il sito web, collaborare sui contenuti con i colleghi
Vorteile:
La facilità di implementazione di flussi di lavoro, connettori verso prodotti di terze parti, un unico repository di tutte le informazioni di cui ho bisogno come responsabile marketing.
Nachteile:
Non essere completamente autonoma nella configurazione della piattaforma.
Rita
Group Marketing Manager in UK
Gastgewerbe, 51-200 Mitarbeiter
Verwendete die Software für: Mehr als 1 Jahr
Not my favourite
Kommentare: We currently have our main website on Pimcore, does the job but doesn't add anything great.
Vorteile:
Does the job, you can run your website on Pimcore, update it. We have a bespoke version, which isn't ideal as then you're stuck with whoever developed your website - rather than being able to hire other developers.
Nachteile:
It's not very easy to use, you can find your way around it but it does take a while. And as mentioned, because we have a bespoke solution that means that when we need anything changed, we are stuck with going back to the company that initially developed the website for us.
Antwort von Pimcore
vor 3 Jahren
Thank you very much for your review Rita. Pimcore is an enterprise digital experience platform (DXP). Its basic features are always enriched and highly tailored towards the individual digitization needs of its users. Especially larger companies with complex requirements value the large flexibility that this approach provides them in regards of providing a highly personalized experience to their customers. Pimcore is built for developers and empowers them to build great digital experiences fast and easily. As a consequence Pimcore is NOT an 'out-of-the-box' software product like Wordpress. When looking at your website I saw that you are running an outdated version of Pimcore, which is quite old already. I invite you give our latest version, Pimcore 6, a try, which makes the editing experience even more user-friendly and intuitive. Best, Christian (Marketing & Partner Management)
Karolina
Project Manager in Polen
Einzelhandel, 1.001-5.000 Mitarbeiter
Verwendete die Software für: Mehr als 1 Jahr
Brilliant tool for organizing information
Kommentare: In general Pimcore is a perfect tool for companies which struggle with organizing big amount of data. Integration and implementation requires help from specialists.
Vorteile:
- ease of use - intuitive interface - all product content is well organized and stored - DAM - you can easily adapt software to your needs - one platform for many channels
Nachteile:
- implementation wasn't the easiest one
Vandana
Sr. Solution Consultant in Indien
Computer-Software, 201-500 Mitarbeiter
Verwendete die Software für: Mehr als 2 Jahre
Outstanding framework for PIM/CMS/DAM/e-commerce needs
Kommentare: Pimcore has helped us set up very flexible and scalable PIM and CMS set up for our customers with less cost. We are able to extend the features based on the Customer's specific requirements without too much effort. Our developers love the ease with which they can extend the framework and contribute to community.
Our customers are pleased with the features they get from the Product that makes their day to day tasks easy. We have been able to enable our non-IT business users to manage and control their PIM implementations with very basic training.
Vorteile:
Pimcore is a very flexible and extendable framework combining PIM, DAM, CMS and e-commerce capabilities all in one suit. There are abundant features, so much that we still discover new ones with each implementation. The product is evolving and the Pimcore team keeps on adding new features and functionalities based on the market need. Almost all features are generic and extendible. It's easy for developers to add customized features and extend the existing features. We have done a lot of PIM and CMS implementation with various customers enabling the Business users, the Marketing teams and the IT teams, to create and publish content on the fly. We have implemented PIM solutions that give the Business owners complete control the Products data and content. We have implemented PIM with Workflow management providing Product teams to manage the Product Launch Sequences through Pimcore with complete notifications and dashboards giving Sr. management a real time view of the Products launch status
Nachteile:
Since Pimcore is a framework and not a Product, some customizations are always required to implement customer requirements, which in other Product based software may be available out of box. But again that is something that makes it extendible and makes it possible to extend and implement any feature desired.