Was ist Intuiface?
Von IntuiLab stammt IntuiFace, die führende Plattform für das Erstellen, Teilen und Bereitstellen von interaktiven, ausdrucksstarken und vernetzten digitalen Erlebnissen, ohne eine Codezeile zu schreiben. IntuiFace wird von Hunderten von Unternehmen in über 55 Ländern genutzt, um Erfahrungen mit mobilen Geräten, Multi-Touch-Displays, Microsoft Kinect, dem Leap Motion Controller, RFID-/NFC-Lesegeräten und vielem mehr zu sammeln. Von digitalen Schildern, Messen und Ausstellungen bis hin zu SB-Automaten und assistiertem Verkauf.
Wer verwendet Intuiface?
Weltweit. Die Kunden stammen zu 35 % aus Nordamerika, zu 35 % aus Europa, 10 % sind aus Asien, 10 % aus den EMEA-Staaten und 10 % aus Südamerika.
Intuiface – Details
Intuiface
2002 gegründet
Intuiface – Details
Intuiface
2002 gegründet
Intuiface – Videos und Bilder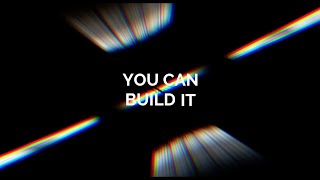 Kosten ähnlicher Produkte wie Intuiface vergleichen
Startpreis
Nicht verfügbar
600,00 $/Monat
Nicht verfügbar
20,00 $/Monat
Intuiface – Bereitstellung und Support
Kundenbetreuung
E-Mail/Helpdesk
FAQ/Forum
Wissensdatenbank
Chat
Einsatz
Cloud, SaaS, webbasiert
Mac (Desktop)
Windows (Desktop)
Windows (On-Premise)
Linux (On-Premise)
Android (mobil)
iPhone (mobil)
iPad (mobil)
Training
Persönlich
Live Online
Webinare
Dokumentation
Videos
Funktionen von Intuiface
API
Aktivitäts-Dashboard
Alarmfunktion / Benachrichtigungen
Anpassbare Vorlagen
Audit Trail
Automatisches Aktualisieren
Automatisierte Terminplanung
Benutzer-Management
Berichterstattung und Statistik
Bildbibliothek
Content-Management
Daten-Import / -Export
Datensicherheit
Digitale Beschilderungen
Digitales Menüboard
Drag-and-Drop
Drittanbieter-Integration
Echtzeit-Aktualisierungen
Echtzeit-Benachrichtigungen
Echtzeit-Daten
Echtzeitüberwachung
Inhalt-Bibliothek
Inhalte planen
Kampagnenplanung
Kundenspezifisches Branding
Layout und Design
Medienbibliothek
Mehrere Standorte
Mobiler Zugriff
Multimedia-Unterstützung
Offline-Zugriff
Remote-Display-Management
Remote-Zugriff/-Kontrolle
Social-Media-Integration
Spiellisten-Management
Support mehrerer Bildschirme
Terminplanung
Veranstaltungskalender
Video-Management
Video-Streaming
Video-Unterstützung
Visueller Editor
Vorlagen-Management
WYSIWYG-Editor
Werbemanagement
Widgets
XML / RSS
Zugriffskontrollen / Berechtigungen
interaktive Inhalte
Überwachung
3D-Objekte
API
Aktivitäts-Dashboard
Animation
Anpassbare Vorlagen
Audiodatei-Management
Berichterstattung / Analyse
Berichterstattung und Statistik
Bildbearbeitung
Bildbibliothek
Bildschirm teilen
Chat / Messaging
Content-Management
Dateitransfer
Daten-Import / -Export
Datenvisualisierung
Diagramm-Erstellung
Dokumentenmanagement
Dokumentenspeicher
Drag-and-Drop
Drittanbieter-Integration
Echtzeit-Aktualisierungen
Engagement-Tracking
Inhalt-Bibliothek
Kommentare / Notizen
Kommunikationsmanagement
Konferenzschaltungen
Kundenspezifisches Branding
Medienbibliothek
Meeting-Management
Offline-Bearbeitung
Offline-Präsentation
Offline-Zugriff
Präsentations-Streaming
Social-Media-Integration
Suchen / filtern
Textbearbeitung
Trainingsmanagement
Versionskontrolle
Video-Management
Video-Streaming
Video-Unterstützung
Videobearbeitung
Videokonferenzen
Vorlagen-Management
Wechselseitige Audio & Video
Werkzeuge zur Zusammenarbeit
Whiteboard
Zugriffskontrollen / Berechtigungen
interaktive Inhalte
API
Aktivitäts-Dashboard
Anpassbare Vorlagen
Aufgaben-Fortschrittsverfolgung
Aufgabenmanagement
Aufgabenplanung
Aufgabenplanung
Berichterstattung / Analyse
Bildbibliothek
Bildschirmaufnahme
Brainstorming
Chat / Messaging
Content-Management
Dateitransfer
Daten-Import / -Export
Diagramm-Erstellung
Digitale Leinwand
Dokumentenmanagement
Dokumentenspeicher
Drag-and-Drop
Drittanbieter-Integration
Echtzeit-Aktualisierungen
Echtzeit-Benachrichtigungen
Einmalige Anmeldung
Etikettierung
Ideenfindung
Ideenmanagement
Kategorisierung / Gruppierung
Kommentare / Notizen
Meeting-Management
Mehrere Abteilungen / Projekte
Mind-Maps
Planungs-Tools
Prognosen
Projekt-Workflow
Projektmanagement
Projektplanung
Projektvorlagen
Präsentations-Streaming
Präsentations-Tools
Skizzen- und Anmerkungstools
Versionskontrolle
Videokonferenzen
Visual Workflow Management
Vorlagen
Vorlagen-Management
Werkzeuge zur Zusammenarbeit
Whiteboard
Workflow-Management
Zugriffskontrollen / Berechtigungen
Alex B.
President in USA
Verifizierter Nutzer auf LinkedIn
Design, 2-10 Mitarbeiter
Verwendete die Software für: Mehr als 2 Jahre
Intuiface is the #1 Interactive Display Software
Kommentare: Overall, Intuiface has helped grow our business A LOT. We've been a design agency for them for years, and they've made us feel like we're part of the family. I've enjoyed getting to know their whole team and being a part of their progress. I'm writing this post because there is a real need for good Intuiface designers who are willing to put in the time to become agency-level professionals. There is a lot of opportunity out there to create real solutions that help people with this software.
Vorteile:
The thought and planning that went into this software is immense and there are too many things to list. If you're a designer, this will be natural to pick up since the interface is similar to that of an Adobe suite. Here's some things that are fantastic: - API Explorer makes it easy to pull in LIVE data from almost any API. It's unbelievable how easy it is. You can use this to show live feeds, create your own custom CMS, or develop new products. - The software suite is structured for you to have a lot of creative freedom. You're not stuck with some macro-modules that must look and act a certain way. You literally design the look and function you want. - Publishing capabilities allow you to monitor and support a digital signage network if you like. - Collaboration capabilities is very easy within and outside of your organization. - The support is amazing. Nowadays almost every software suite has a tech-forum. Most of the support team has been there for many years, they are very knowledgeable, quick to respond, and often provide great visuals to help solve issues.
Nachteile:
- I guess the company kind-of totes this software like it's a simple solution for beginners. I'm sure this helps get people to try it, but my opinion is that it's a very robust solution with a steep learning curve. It takes time to get good at it, so keep that in mind. - It's a little difficult to explain the difference in products and licensing to your clients.
Valerie T.
Environmental Designer in USA
Verifizierter Nutzer auf LinkedIn
Gesundheit, Wellness & Fitness, 10.000+ Mitarbeiter
Verwendete die Software für: 6-12 Monate
Yes... you can create a cool touch screen display yourself!
Kommentare: I had 2 months to design and program 4 touch screens for a history display in our new hospital. I could not have done this without Intuiface and their designer services. I was able to take loads of information and make it relevant, easily accessible and visually appealing for our patients, visitors and employees. And the best part is... it's editable! We've seen so much engagement and use out of the program, we're already talking about other ways we can use this technology to sharpen our presentations and further connect with our consumers. I am a graphic designer, with no programming skills whatsoever. By myself, I was able to work with Intuiface's team and create a rather grand display in a short period of time. If I can do it, anyone can. Lastly (and this was a big factor in us choosing this program) you can't beat the price. For the impact, the annual costs are a drop in the bucket to what other companies charge to create something like this for you. Intuiface has placed the control in my hands. I can check on any screen at any time, I can make real-time changes, and you can't beat the results... people absolutely love it. It looks so high tech and sophisticated, your project is really going to make an impression.
Vorteile:
I was already familiar with Photoshop and Powerpoint, and a little HTML and Excel. These skills helped me learn how to use this program. Without that base, there would have been a little more of a learning curve, but the best thing about the software is that it is very user friendly. The WYSIWYG interface is extremely helpful as there are no surprises when you publish. And the software is truly intuitive. Many features that you'll want to incorporate into your design are automatically built in to the base functionality.
Nachteile:
This isn't the fault of Intuiface, but you do have to learn how to use it. Just like with any new program, it has its own language, interface and tools that you will have to familiarize yourself with. If you think you're going to be able to watch the get-started videos, sit down and make a sophisticated design in a week... it's not gonna happen. That would be impossible with any program that you have limited experience with. But, the support and the design teams are extremely helpful. Save up a little bit more and pay for their bootstrap services and additional tech support to get your design to be exactly what you want it to be, especially if you're on a tight deadline.
Verifizierter Rezensent
M. Director in Malaysia
Verifizierter Nutzer auf LinkedIn
Informationstechnologie & -dienste, 2-10 Mitarbeiter
Verwendete die Software für: Mehr als 2 Jahre
Probably the best software for interactive rich media content
Kommentare: After two years of using it almost on a daily basis, I am still amazed by not just what can be done with it, but how it is done. What Excel for numbers is, Intuiface is for interactive content development.
Vorteile:
What I love about Intuiface is not just the almost unlimited features that it has, but the way they are implemented. The developers of Intuiface, somehow, found a better way of doing so many things with no or low code.
Nachteile:
Heavy. You do need a pretty good machine to develop using it.
Melvyn S.
Creative Head in Indien
Informationstechnologie & -dienste, 2-10 Mitarbeiter
Verwendete die Software für: Mehr als 2 Jahre
Overly expensive and no ownership of what you create inspite of spending 1000s of $
Kommentare: It was good at the start, and alot of us actually promoted them, but alas, lately, features vs pricing, it is not worth the money spent, as there are better alternatives that allow you to atleast have total ownership of the content you create and that too for a fraction of the cost of what intuiface charges
Vorteile:
I wrote a positive review for them in 2019 when the software was actually great compared to its pricing. In this past the tool was good, now its just average when you consider how inflexible it is.
Nachteile:
Suddenly they've just become too money obsessesed, all they want to ensure is people keep buying their expensive licenses. Even after you pay 1000s $ in license costs/ year + development, you never actually have ownership of the content you create, the day you stop paying the expensive license costs, your content is useless.
Antwort von Intuiface
letzten Monat
What's the expression? If nobody thinks you're overpriced, then you're underpriced. :-) We can't speak to Melvyn's passion about our pricing, but his claim that Overall Quality, Ease of Use, Customer Support, and Features/Functionality have also greatly decreased since his two year old review - well that seems like an agenda, not an honest assessment. Intuiface's approach to licensing is similar to every other Digital Signage content creation platform on the market so expect no surprises. And our innovations are unparalleled. (See our latest release: www.intuiface.com/if7.) Visitors are encouraged to find out what 1600 customers around the world already believe is excellent value by trying our 28-day free trial at intuiface.com, or contacting us at info [at] intuiface.com.
Chris L.
Founder in Australien
Marketing & Werbung, 2-10 Mitarbeiter
Verwendete die Software für: Mehr als 2 Jahre
My Experience
Kommentare: When we were researching in this category most of the companies had a traditional business model.
Buy the software (expensive) and then pay for updates.
I admired the subscription business model, having the option to cancel meant the company was confident they would stay ahead of the develoment curve, which they certainly have.
Vorteile:
We develop solutions for clients using Intuiface, these range from kiosks in the exhib space to creating a buying guide for fixtures to be included in a home. Designed properly a solution enables users to get the information they need quickly, easily. The solutions are intuitive to use. It can be used in many ways for many market categories for many purposes.
Nachteile:
This is not a Con, but one of the difficulties is being able to describe to a client what Intuiface can do. It is capable of so much. A discussion starts with "Tell me about your business and what problems or weaknessees would you like help with".