Was ist Carhire Manager Web?
Carhire Manager Web ist eine Autovermietungssoftware für das Web. Ein Mietwagensystem mit Back Office, integrierten mehreren Websites, I-Frames, CRM-Funktionalität, XML-Schnittstelle, mobiler Schnittstelle, Fahrzeugverfolgung, generischer XML-Accounting-Schnittstelle und vielem mehr. Eine vollständig webbasierte, hochmoderne Automietsoftware, die von jedem internetfähigen Gerät aus ausgeführt werden kann. Carhire Manager Web bietet alle Funktionen, die erforderlich sind, um die Rentabilität des Autovermietungsgeschäfts zu maximieren.
Wer verwendet Carhire Manager Web?
Carhire Manager Web ist eine Autovermietungssoftware, die auf Autovermieter jeder Größe abzielt.
Carhire Manager Web – Details
Datalogic Consultants
1995 gegründet
Carhire Manager Web – Details
Datalogic Consultants
1995 gegründet
Carhire Manager Web – Videos und Bilder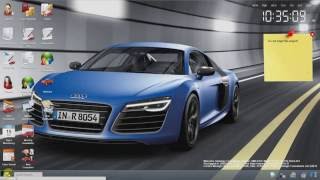 Kosten ähnlicher Produkte wie Carhire Manager Web vergleichen
Startpreis
Nicht verfügbar
50,00 $/Monat
Nicht verfügbar
Nicht verfügbar
Carhire Manager Web – Bereitstellung und Support
Einsatz
Cloud, SaaS, webbasiert
Android (mobil)
iPhone (mobil)
iPad (mobil)
Training
Persönlich
Live Online
Dokumentation
Funktionen von Carhire Manager Web
API
Abrechnung & Rechnungsstellung
Abrechnungssatz-Management
Aktivitäts-Dashboard
Alarmfunktion / Benachrichtigungen
Angebote / Schätzungen
Angebotsmanagement
Anpassbare Berichte
Anpassbare Formulare
Aufgabenmanagement
Berichterstattung und Statistik
Buchhaltung
Bußgeld-Management
Check-in/Check-out
Digitale Unterschrift
Dokumentenmanagement
E-Mail Marketing
Echtzeit-Daten
Fahrzeug-Nachverfolgung
Fahrzeugschaden-Nachverfolgung
Flottenmanagement
ID Scannen
Kalenderverwaltung
Kommentare / Notizen
Kreditkartenbearbeitung
Kundendatenbank
Leistungskennzahlen
Mehrsprachig
Mobile App
Online-Buchung
Online-Zahlungen
Rechnungsaufteilung
Reservierung-Management
Reservierungs-Management
Self-Service Portal
Tariftabellen
Unternehmenskonten
Vertrags-/Lizenz-Management
Wartungsplanung
Website-Management
Zahlungsabwicklung
Zugriffskontrollen / Berechtigungen
Verwendete die Software für: Nicht angeboten
Professionalism, functionality, simplicity and ease of use
Kommentare: Not that long ago, when we were just setting up our company, Ivory Rent a Car LTD, we realized that nowadays it is impossible for a car rental company to exist without a complete car rental software. The technology provides us the means to become more efficient in order to organize the business successfully and meet the customers' needs effectively. We searched for the right tool but also the right vendor who would meet all our requirements and help us boost our business from the beginning. We found both.
Carhire Manager Web created by Datalogic Consultants is the ultimate car rental software solution that every serious player in the car hire business should have. It accommodates a professional tool with vast functionality inside, combined with simplicity and ease of use presented through an outstanding User Interface. Back office, CRM, mobile interface, a customizable web site, vehicle tracking, mobile interface , XML interface and more everything a car rental company needs is there. Even though Carhire Manager Web has a huge functionality, the Datalogic team provided us with all the necessary training in order to use Carhire Manager Web effectively. We were up and running in no time. Datalogic customized the very good looking website exactly the way we wanted, patiently making all the changes which we asked them to make. The best thing is that we can make any customizations we wish ourselves, through the sophisticated but easy to use back office.
The back office allows us to control the whole business: making the reservations, agreements, controlling the car maintenance, contains all the information about the clients and our agents/partners and even accounting related stuff like cashbook, invoicing, payments, receipts, refunds etc. We can even do SEO for the website, advertisement and so on. However, the biggest advantage working with Datalogic is their full support - any problem you may have, you will definitely get help and at any time you want.The Datalogic team will not only provide you with a top level software support, but they will also help you with many other business related issues, using their very long experience in carhire.
If you are a pro seeking quality and reliability, if you believe that only the best is good enough and you are looking for a complete car rental software solution, then look no further, Carhire Manager Web and Datalogic is the best choice.
Charalambos T.
Assistant Manager in Zypern
Automotive, 2-10 Mitarbeiter
Verwendete die Software für: Mehr als 1 Jahr
The whole system is on an extraordinary level with a very attractive and user friendly interface.
Kommentare: Manage my fleet of rental cars and allows to set targets for 2-3 years upfront.
Vorteile:
We have been using CARHIRE MANAGER WEB by DATALOGIC for a year now and we haven't had a single problem. Let me stress this point, we have not had any problems. The whole system is on an extraordinary level with a very attractive and user friendly interface and extremely well implemented. We have used similar products from other suppliers in the past and we experienced problems, either due to unclear instructions or difficult and confusing interfaces. CARHIRE MANAGER WEB by DATALOGIC is extremely easy to use as they have taken a very complex and powerful tool and made it so simple yet so elegant. The simplistic look and feel of this product is mind blowing! I can honestly say that Datalogic is one of the few suppliers who are always willing to offer an outstanding support when needed! CARHIRE MANAGER WEB is not only an example of a great licence management software should be but THE example of a great network management software as well. We highly recommend CARHIRE MANAGER WEB by DATALOGIC!!
Christian C.
Business Process Manager in Rumänien
Automotive, 11-50 Mitarbeiter
Verwendete die Software für: Mehr als 1 Jahr
A great system for a start-up company
Vorteile:
Let's say is not about the software, is about the relationship between the people from Datalogic and our company.The promtitude and proffesionalism from their people helped us in many moments during the implementation of the application.
Nachteile:
Some of the reports are not working well.
Mohammed A.
GM in Saudi-Arabien
Transport/Güterfrachtverkehr/Schienenverkehr, 501-1.000 Mitarbeiter
Verwendete die Software für: Mehr als 2 Jahre
Excellent Product
Kommentare: for over than 2 years of use we have experienced easiness in using the software and flexibility of customizations and integrations with other systems. it has more advanced functions compared to other products we have used.
Vorteile:
easy product to use advanced functions flexibility in customization capability of integration with multi systems. Good customer care & technical support
Nachteile:
the system was not an EPR system, it would have been useful.
Khaled B.
System Administrator in Ägypten
Automotive, 501-1.000 Mitarbeiter
Verwendete die Software für: 6-12 Monate
Strong Fleet Management and online Booking Service,Flexible , Easily ,Full Functionality
Kommentare: Management your fleet
management your vehicles maintenance and services
Management your Financial issue
Management your Stuff & Driver
Very Strong Reports giving you clear image about your business now
Online Booking Services ,Increasing your revenue and provide your time
Vorteile:
1- I Like the Design , Structures and Technologies have been used to in this Application 2-I like the smoothly ,interactive, flexible GUI and Interfaces , Screens , availability to access it from any where , 3- The way this software is understanding this business of fleet management of booking services and covering almost all function you will need to do you work in perfect way 4-the reporting services is very useful and giving you clear data which helping you to improve your service and Fleet Management , Booking System, Financial Management , Maintenance and Services Management 5- The easy way to integrate and communicate with any other services or application through several ways 6- The supporting team which provide you all support , fixing your issue and adding new features and updates for the system is the best thing ,
Nachteile:
The Least I like that it's only one languages (English) so if it will have multi languages it will be great,