Was ist Venminder?
Venminder bietet eine SaaS-Plattform, die das Risikomanagement von Drittparteien leitet und rationalisiert. Die Venminder-Plattform hilft den Nutzern bei der Zusammenarbeit in allen anbieterbezogenen Angelegenheiten und führt durch kritische Prozesse. Abgeschlossene Anbieter-Risikobewertungen werden in die Plattform eingebettet und von zertifizierten Fachleuten der Branche vor Ort durchgeführt. Dies beinhaltet gründliche Bewertungen der Informationssicherheit eines Anbieters, SOC-Berichte, Verträge, Finanzen, Business Continuity/Notfallwiederherstellung und mehr.
Wer verwendet Venminder?
Venminder ist eine Lösung für das Lieferantenmanagement, die hauptsächlich von mittleren und großen Unternehmen aller Branchen verwendet wird. Viele ihrer Arbeitskräfte sind auf die Einhaltung strenger Finanzdienstleistungsvorschriften spezialisiert.
Venminder – Details
Venminder
2002 gegründet
Venminder – Details
Venminder
2002 gegründet
Venminder – Videos und Bilder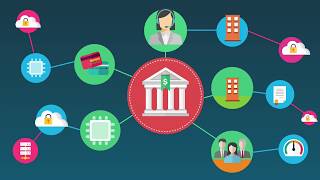 Kosten ähnlicher Produkte wie Venminder vergleichen
Startpreis
Nicht verfügbar
Nicht verfügbar
499,00 $/Monat
600,00 $/Monat
Venminder – Bereitstellung und Support
Training
Live Online
Webinare
Dokumentation
Funktionen von Venminder
API
Abrechnung & Rechnungsstellung
Aktivitäts-Dashboard
Aktivitäts-Verfolgung
Alarmfunktion / Benachrichtigungen
Anpassbare Berichte
Anpassbare Vorlagen
Audit Trail
Aufgabenmanagement
Benutzer-Management
Berichterstattung und Statistik
Beschaffungsmanagement
Beschaffungsmanagement
Bestell-Management
Beurteilung-Management
Compliance Management
Daten-Import / -Export
Datenvisualisierung
Dokumentenmanagement
Dokumentenspeicher
Drittanbieter-Integration
Echtzeit-Berichterstattung
Echtzeit-Daten
Einmalige Anmeldung
Einstellungen (Personalbeschaffung)
Erinnerungen
Konfigurierbarer Workflow
Kontrolle des Genehmigungsprozesses
Leistungskennzahlen
Lieferanten-Management
Lieferanten-Management
Lieferantenstammdaten-Verwaltung
Lieferantenzahlung
Offboarding
Projektmanagement
Rechnungsmanagement
Rechnungsverarbeitung
Risiko-Warnungen
Risikobewertung
Self-Service Portal
Störfallmanagement
Suchen / filtern
Transaktionshistorie
Vertrags-/Lizenz-Management
Werkzeuge zur Zusammenarbeit
Wirtschaftsprüfung-Management
Workflow-Management
Zugriffskontrollen / Berechtigungen
Zusammenfassende Berichte
Überwachung
Alana D.
Vice President of Vendor Management in USA
Verifizierter Nutzer auf LinkedIn
Finanzdienstleistungen, 201-500 Mitarbeiter
Verwendete die Software für: Mehr als 2 Jahre
Flushing Bank Review
Kommentare: 5. I have been in the financial industry for over 30 years and have found Venminder to be a great vendor from Product to Sales and Customer Service. They are willing to work with their customers and provide them with the needs of the business. Oversight Management and scheduling of renewal documents are great features of the application as this was a very manual process for Flushing Bank before using Venminder.
Vorteile:
It met the criteria that we were conducting our analysis Vendor Portal, Cloud Services, Managed Services, Dashboards, Risk Rating Analysis, Scheduling Annual Due Diligence, and Reporting
Nachteile:
I really cannot identify one feature about Venminder that I dislike.
Connie G.
VP - Vendor Management in USA
Bankwesen, 51-200 Mitarbeiter
Verwendete die Software für: Mehr als 2 Jahre
In Betracht gezogene Alternativen:
Great product!
Kommentare: Venminder helped me design a very successful Vendor Management program.
Vorteile:
There are so many features in this product that I don't even use it to it's full extent. The feature that SAVES me in my vendor management responsibilities is the contract reminders. The feature I like best is the employees who work for Venminder - they are more like partners in my vendor management processes than they are tech support.
Nachteile:
It wouldn't be fair for me to even try to list something I like least. If there's anything I don't care for, it's probably because I don't use the feature enough to master it. :)
Bankwesen, 201-500 Mitarbeiter
Verwendete die Software für: 1-5 Monate
Security Federal Bank
Kommentare: Primarily, I work with representatives who are very helpful and are a pleasure to work with. An opportunity to improve is to offer a lower cost 'monitoring' service for critical vendors.
Vorteile:
Ease of use. The dashboard is very helpful.
Nachteile:
The software works well. I don't have any cons.
Darcy H.
Manager of Compliance in USA
Bankwesen, 501-1.000 Mitarbeiter
Verwendete die Software für: Mehr als 2 Jahre
Amazing Customer Support and Great Training Resources!
Kommentare: Overall, implementing Venminder as an enterprise solution has been a good idea for us as an organization. It has served us well as a vendor management solution despite some minor changes that I would like to see happen in the software itself. Venminder is very receptive to customer feedback and in the short time that we've been a customer with them, they have made many changes based on feedback they've received from their clients; all have been improvements to the system.
One of the best things about them as an organization, in my opinion, is the training that they offer to their clients. I find their webinar series and the articles they send to be incredibly helpful and informative and we take advantage of every training opportunity we are able to.
Vorteile:
Venminder provides an all-encompassing solution for your vendor management needs. The contract management features are incredibly helpful especially for an organization as large as ours with many third party relationships to manage. I like the ability to keep everything in one place with easy access, as well as being able to identify our high-risk and critical vendors easily, with reports easily accessible for our examiners. The customer service is incredibly responsive, as our team needed a lot of help to get our program on track, and the team at Venminder has been A+ in this area - always going above and beyond my expectations to assist us with anything we need; even when we are pressed for time or under pressure. We have some highly complex situations we've had to deal with as our organization has been through many integrations/merger partnerships in recent years which makes things more difficult to keep track of, and having a system like Venminder has made it easier for us to work through those situations and not lose sight of important dates or oversight of key vendor relationships.
Nachteile:
If I could change anything about the software, I would allow for less clicks within the system to get things accomplished/navigate to each area within the system. Sometimes, it can be difficult to recall a document that you've saved in Doc Manager unless you specifically know how to search for it now that the tags have been implemented. This can be frustrating for end-users who aren't as familiar with the program and can cause them to feel like the software isn't as user-friendly as it truly is. We have a large management team and they use the program infrequently, so it would be helpful to have some quick, micro-learning modules that they could review to help them remember how to navigate the program if they haven't used it in a long time. It would be great if we could delete tasks that are showing as overdue for a long time that we assigned or that perhaps we determined we no longer wanted completed; instead they stay out there forever and show as overdue. It would be great if there was more of a "flow" between all aspects of the whole VM process from due diligence to contract signing and upload, to building a profile, to risk assessment and then to oversight management, so that these things all "agree" in the system and didn't appear to be all separate things in the system for less confusion. Placing orders can be confusing if you aren't familiar with what your vendors offer for reports or oversight and can create duplication due to timing.
Ellen H.
Senior Instructor in Kanada
Verifizierter Nutzer auf LinkedIn
Computer-Software, 11-50 Mitarbeiter
Verwendete die Software für: Mehr als 1 Jahr
Third-party vendor risk management software
Kommentare: It is best for mid-sized and large organizations. It allows you to streamline processes, centralize the data on third parties, and increase efficiency dramatically. The customer support is excellent and the scheduling of renewal documents and oversight management are its best features. In simple words, it is configurable and flexible to meet your goals and requirements and is continually being updated to meet the users' requirements. It provides transparency and smart analysis for data-centric companies. Also, it provides data mitigation strategies so you don't need to worry about it at all.
Vorteile:
It is a SaaS platform that protects data and empowers the team to efficiently manage and alleviate third-party risks. With this platform, you can effectively manage the whole risk lifecycle and cloud processes. It allows users to track contracts, manage questionnaires, store documentation, create workflows, on-board a vendor, and manage due diligence. It enables users to collaborate on all vendor-related things and guides via condemnatory processes.
Nachteile:
Many places of the software go for similar or same information which feels repetitive sometimes. It does not set the next review date automatically rather you have to manually do this. So, completing a task is difficult to some extent. When acquisitions occur, it would be nice if it merges vendors without moving data from one to another. It needs to include user prioritization in the workflow module to make it more useful. It needs to make the user interface friendlier.