Was ist Clock PMS?
Clock PMS ist eine neue Generation einer umfassenden Online-Plattform für Hotelmanagement. Es umfasst die größte Auswahl an auf den Gast ausgerichteten Eigenschaften und Engagement-Tools, zusammen mit vollautomatisierter Online-Verteilung, Tarif-Intelligenz, Hotel F & B POS-Lösung. Mit Self-Check-In, Automatischer E-Mail, digitalem Zimmerservice, OTA Verteilung, provisionsfreien direkten Buchungen, MICE, integriert in ein komplettes System und zugänglich mit einem einzigen Login, erhöht Clock PMS die Effizienz der Mitarbeiter und Gästezufriedenheit gleichermaßen.
Wer verwendet Clock PMS?
Clock PMS ist ein Cloud-basiertes Immobilien-Management-System, ideal für unabhängige Übernachtungs-Anbieter, Hotelgruppen, Golf- oder Spa-Resorts, Stadthotels, Apartments, Hostels und ähnliche.
Clock PMS – Details
Clock Software
1996 gegründet
Clock PMS Kosten
Startpreis:
Nicht vom Anbieter bereitgestellt
Ja, kostenloser Test verfügbar
Keine Gratisversion
Clock PMS bietet keine Gratisversion, aber eine kostenlose Testversion.
Preismodelle
Kostenlose Testversion
Clock PMS – Details
Clock Software
1996 gegründet
Clock PMS – Videos und Bilder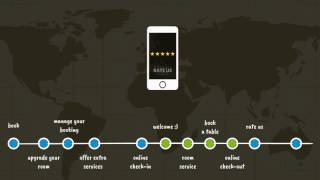 Clock PMS – Bereitstellung und Support
Kundenbetreuung
E-Mail/Helpdesk
Wissensdatenbank
Telefon-Support
Chat
Einsatz
Cloud, SaaS, webbasiert
Android (mobil)
iPhone (mobil)
iPad (mobil)
Funktionen von Clock PMS
API
Abrechnung & Rechnungsstellung
Abrechnungssatz-Management
Aktivitäts-Dashboard
Angebotsmanagement
Anpassbare Vorlagen
Benutzer-Management
Berichterstattung / Analyse
Berichterstattung und Statistik
CRM
Catering-Management
Daten-Import / -Export
Datensynchronisation
Drittanbieter-Integration
Einzelne Immobilie
Elektronische Zahlungen
Ertragsmanagement
Front Desk Management
Für die Ferienvermietung
GDS-/OTA-Integration
Gasterlebnis-Management
Haushaltungsmanagement
Instandhaltungsmanagement
Integrierte Buchführung
Inventarverwaltung
Kalenderverwaltung
Kanalmanagement
Kreditkartenbearbeitung
Kundendatenbank
Marketing-Automatisierung
Mehrere Immobilien
Mehrere Standorte
Mehrere Währungen
Mitarbeitermanagement
Multichannel-Management
Online-Buchung
Preis- / Margen-Management
Rabattmanagement
Raten-Management
Rechnungsmanagement
Reservierung-Management
Reservierungs-Management
Review Management
Spa-/Aktivitätsmanagement
Treueprogramm
Verfügbarkeit-Management
Verkaufspunkt POS
Verlängerter Aufenthalt
Wartungsplanung
Zimmerbuchung
Samir S.
Executive Director in Simbabwe
Verifizierter Nutzer auf LinkedIn
Gastgewerbe, 51-200 Mitarbeiter
Verwendete die Software für: 6-12 Monate
Excellent Multi Currency PMS
Kommentare: I am totally sold on the software. I spent COVID lockdown (8 months) reviewing alternatives. Clock allowed me full access until going live and provided uunparalleled prepurchase support and guidance. No hard sells and no gouging. Fair through and through.
Vorteile:
I looked at more than a dozen PMS solutions. None came close with respect to multi-currency rates, invoicing, VAT calculation, and payment reporting. The solutions are elegant and intuitive. The form set ups are not always easy to follow for new users but they get used to it soon enough. It has a fantastic customizable guest mailer system and self service facilities.
Nachteile:
I was sad that the POS add-on was insufficiently developed and therefore very basic as I would have liked the fully integrated solution. That having been said, the software has robust api access and is well integrated with multiple applications.
In Betracht gezogene Alternativen: Hotelogix, RoomRaccoon, Djubo, ResRequest, Frontdesk Anywhere, 5stelle, eZee Absolute, WebRezPro und Cloudbeds
Warum Clock PMS gewählt wurde: We inherited the system. It was not cloud based and created significant systems management issues. It was not Multicurrecy and lacked seamless online reservations and numerous integrations I didn't think we needed until we had them.
Gründe für den Wechsel zu Clock PMS: Multicurrecy, cost of features, ease of setup, and presales support.
David K.
General Manager in USA
Gastgewerbe, 2-10 Mitarbeiter
Verwendete die Software für: Mehr als 1 Jahr
GREAT SYSTEM
Kommentare: Overall, we have had a wonderful experience with CLOCK. I researched many systems and am very happy with my decision. It would take a VERY special system to pry me away.
I don't think you will find a better PMS on the market.
Vorteile:
I love this system for several reasons. We are able to book guest with speed and accuracy. It is also easy to train new employees. We chose CLOCK PMS because of their Self Check-in Kiosk system. We are a Condo/Hotel and our office is open only during the day. Since installed, guests can check in any hour of the day SECURELY. Their "partnerships" with Assa Abloy (door locks and RFID key cards) and Adyen (credit card processing) make for a seamless experience for us and our guests. Also, the Web Reservation System works great with our website. Guests book online, pay their deposit or balance, and everything shows on their booking screen. I almost forgot to mention the support department. Everyone that I have worked with has gone above and beyond my expectations. Even though we are a US property, we still receive prompt response to our inquiries. They are great people!
Nachteile:
Since we converted from a manual Excel based reservation system, we were unable to easily upload the guest information during set-up. Once we had our info in the proper format, the download into Clock was quick and easy. If you are converting from another PMS, you shouldn't experience this issue. The most time consuming part of set-up was setting up rates and rate plans. This was difficult at first, but once I got the hang of it - no problem. (thanks to help from support) Since we are not a conventional hotel , CLOCK PMS does not have every feature that I would have liked. We have 30 individually owned condominiums and to have an "Owner's Portal" where our owner's could access upcoming bookings, financial reports, etc. The way CLOCK continuously updates with their clients in mind, I know it's only a matter of time before this function will be available.
Francesco L.
Co-Founder in Schweiz
Verifizierter Nutzer auf LinkedIn
Freizeit, Reisen & Tourismus, 2-10 Mitarbeiter
Verwendete die Software für: Mehr als 2 Jahre
Very Flexible
Vorteile:
Api interface:: permits everithing you need. Many integration out of the box. Fast and accurate support
Nachteile:
the interface was old but with the last releases is modern and its customisation is easy
Jeffrey H.
Controller in USA
Gastgewerbe, 51-200 Mitarbeiter
Verwendete die Software für: Mehr als 1 Jahr
after one year of using Clock review
Kommentare: Clock needs to do a better job handling Credit Card transactions. When issuing refunds one has to manually enter the refund in clock and then manually enter the refund in authorize. net. Also need to have credit card swipes/readers to capture credit card info thus lowering processing fees and reduce risk. Your competition does this.
Vorteile:
Easy to set up new company
Nachteile:
Credit Card processing
Antwort von Clock Software
vor 5 Jahren
Dear Jeffrey, We feel that such a low rating is a bit one-sided for such wide and multi-faceted system, especially in view of our long and productive business relations with Lark Hotels in all their 19 properties. Although we respect your opinion, we feel it is quite unjust to rate a software product low because of its lack of one single function ignoring its existing features which - in their entirety - make Clock PMS a modern professional hotel management system with satisfied customers in 50+ countries worldwide.
Verwendete die Software für: Nicht angeboten
Top Quality Program Great Technical Support Service
Kommentare: We are a hotels reservations management company based in Athens, Greece. At the moment, we are in charge of reservations for 4 different properties located in Santorini. When we encountered Clock PMS we knew that it was exactly what we were looking for because it helped the idea on which our company works, which is that we can offer our services to different hotels in different locations without actually being there. Clock PMS made everything easier despite the fact that our back office (reservations and accounting department) was far away from the hotels. We were also able to manage in the same software the reservations of 4 different hotels. Because it is a cloud database, the distance was no longer an issue and we didn't need a different server for each hotel. We can check in real time the check-in and check-out of each of the guests. We can make changes in the dates of reservations and in room allocation and the reception is able to see the changes right away. We can provide at any moment all the vital information regarding reservations, payment methods, rates etc. to the reception department of any of the 4 properties. Our accounting department is also able to check in real time each and every charge and payment. Every night they can see daily reports of each hotel. We were able to connect the POS of the restaurant with the hotel PMS, making it easier to monitor the charges for each room. Their software is always working and we have never encountered any problems.
Their tech support team is really amazing, they respond to any of our problems, questions and inquiries right away and the most important thing is that they listen to our needs and constantly change their software, with updates every 45 days, to adjust to what we, the clients, want. We could not be that efficient in our work if it was not for Clock PMS.
Antwort von Clock Software
vor 5 Jahren
Thank you for the good words and for evaluating our software and support. It has always been our top priority to develop the hotel PMS of the future - one that increases efficiency and profitability of hospitality businesses and solves issues that previous solutions were not capable of dealing with. Your words of appreciation make us proud and give us energy to continue our work with even more enthusiasm.