Was ist Brainier LMS?
Das Brainier LMS schafft individuelle Lernerfahrungen, auf die das Personal jederzeit und von jedem Gerät aus zugreifen können. Ein leistungsfähiges und funktionales Lernmanagementsystem für jede Unternehmensgröße oder -konfiguration. Die Kundschaft bevorzugt die intuitive UX und findet sie ansprechender. Das ist auf die kosteneffektiven Lösungen und die überlegene Technologie zurückzuführen, mit der Lernende befähigt werden, das Schulungs- und Entwicklungsmanagement unterstützt wird und letztendlich die allgemeinen Geschäftsziele übertroffen werden.
Wer verwendet Brainier LMS?
Die Plattform wird branchenübergreifend eingesetzt. Erhebliche Penetration in den Bereichen Fertigung, Lebensmittel und Getränke sowie Gesundheitswesen.
Brainier LMS – Details
Brainier
1987 gegründet
Brainier LMS – Details
Brainier
1987 gegründet
Brainier LMS – Videos und Bilder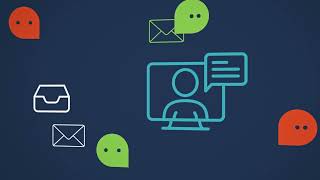 Kosten ähnlicher Produkte wie Brainier LMS vergleichen
Startpreis
Nicht verfügbar
Nicht verfügbar
Nicht verfügbar
299,00 $/Monat
Brainier LMS – Bereitstellung und Support
Kundenbetreuung
E-Mail/Helpdesk
FAQ/Forum
Telefon-Support
Einsatz
Cloud, SaaS, webbasiert
Android (mobil)
iPhone (mobil)
iPad (mobil)
Training
Live Online
Webinare
Dokumentation
Videos
Funktionen von Brainier LMS
API
Aktivitäts-Dashboard
Aktivitäts-Verfolgung
Anpassbare Berichte
Asynchrones Lernen
Aufgabenmanagement
Autorensysteme
Benutzer-Management
Berichterstattung und Statistik
Beurteilung der Kompetenzen
Beurteilung-Management
Compliance Management
Compliance-Verfolgung
Content-Management
Drittanbieter-Integration
E-Commerce-Management
E-Learning-Unternehmen
Einmalige Anmeldung
Fortschrittsbericht
Fortschrittsverfolgung
Fähigkeiten-Nachverfolgung
Gamification
Gemischtes Lernen
Hochschulbildung/Erziehung
Inhalt-Bibliothek
Integrierter Autorensystem-Kurs
Klassenbücher
Kundenspezifisches Branding
Kurs-Tracking
Kursverwaltung
Leistungskennzahlen
Lernmanagement
Lernpfade/-verläufe
Mehrsprachig
Mitarbeiterportal
Mobiles Lernen
Portal für Lernende
SCORM-Compliance
Selbst-Lernen
Self-Service Portal
Soziales Lernen
Synchrones Lernen
Talent-Management
Tests/Bewertungen
Trainingsmanagement
Umfragen & Feedback
Unternehmen/Geschäft
Videokonferenzen
Zertifizierung und Lizenzierung
Zertifizierungs-Tracking
Eric L.
Professional Development Manager in USA
Verifizierter Nutzer auf LinkedIn
Gastgewerbe, 1.001-5.000 Mitarbeiter
Verwendete die Software für: Mehr als 2 Jahre
Brainier LMS Gets the Job Done
Kommentare: I value the relationship our organization has with Brainier. They have been a superb business partner. Their LMS product works for our needs and also provides a number of features that fall outside of our scope. Their interest in listening to their clients is apparent. Our input seems to matter. We will continue to work with Brainier to achieve our training needs.
Vorteile:
This LMS has many features that make it easy for users and administrators to use the system to produce the best results. The Student portal of the LMS is fantastic. It is very intuitive and consistent with other web platforms.
Nachteile:
As with many LMS(s), the administration portal could be designed to be a little simpler to use. It seems like there are sometimes too many steps to accomplish a simple task. Some of the features feel complicated where they could designed in a more streamlined and logical manner.
Dawn M.
Learning Specialist in USA
Bankwesen, 1.001-5.000 Mitarbeiter
Verwendete die Software für: 6-12 Monate
Quelle: SoftwareAdvice
Big fan of the Brainier LMS!
Kommentare: At this moment, I don't have many cons...sometimes the cons are that I want something that isn't out there...as long as they are looking into what I want, that's all I can hope for. I have made choices that turned out to be not so great after a while...using the Brainier LMS is NOT one of those. I am still happy with it, still excited about it, and look forward to it's growth that brings our Company to a better place.
Vorteile:
You can't speak of the LMS without talking about it's ease of use. It's the number one thing for users! It has to be easy enough for people to use so you don't spend all of your time walking people through managing their learning all of the time. The second thing...reporting! I get 95% of what I need out of the static reports and it provides me with numbers hat we couldn't get before. Yes, other LMS platforms may offer the same thing but these seem so easy...ties into the ease of use. Third, the implementation team, the help desk, and the sales team...these people are real people and do their absolute best to help in any way that you ask. They are never insulting when the problem is actually me. I trust them wholeheartedly to help me understand and work through what I need to. Having the freedom to personalize the experience is great. All my wants or concerns are considered and I have a platform for them to be reviewed... I enjoy the product and the people and look forward to a continued partnership and the evolution of the system which improves all of the time! And that Groupings tab is awesome...saved us a rewrite of our group structure! That's a big deal!
Nachteile:
Cons...there are some improvements that could be made. I personally have a hard time with the custom reports, could be just me but I think there could be some improvement there. There are some little things like being able to delete things?! I fully understand why they don't have that feature but how about a "hide" or something, just to make it cleaner...we do make mistakes. I wish the lists would keep the filters on, like if I am looking at 100 users or objects per page, I keep having to select that...just keep the 100 or maybe just keep whatever my last choice was, idk. Sometimes I want more data in the static reports, like the "Tag" (I'll add that to the forum).
Cheryl B.
Curriculum Designer in USA
Hochschulbildung, Selbstständig
Verwendete die Software für: 6-12 Monate
So far, so good
Vorteile:
A company I do work for just started using this LMS. So far, we like it. It is great because you can build your courses directly into the LMS, or import if you would rather.
Nachteile:
There is an opportunity to improve the graphics. You can't tailor the look and feel of the page that employees land on. It can appear a bit noisy.
Antwort von Brainier
vor 2 Jahren
Hi Cheryl, Thanks for the review. I think some of limitations of the system you're experiencing might be role-specific. The Brainier LMS is actually quite "skinnable" as well as flexible in using custom HTML pages. Please reach out to Brainier support at support@brainier.com to clear up these issues. We'd love to show you just how robust The Brainier LMS is.
Eric L.
Professional Development Manager in USA
Medizinische Praxis, 1.001-5.000 Mitarbeiter
Verwendete die Software für: Mehr als 2 Jahre
Quelle: SoftwareAdvice
Easy for Students to Use
Kommentare: Elan is a suitable system for our organization's needs. The working relationship that I have with the Brainier team has been very valuable. I appreciate what they are able to offer and wish them continued success as they grow their customer base.
Vorteile:
The student portal is very simple for our students to access and complete their courses. The user interface is attractive and training records are able to be retrieved easily. Elan meets our needs as our training environment has been put into the spotlight.
Nachteile:
This is the third LMS that i have worked with. The admin side of Elan lacks some of the flexibility that I have experienced with other systems. Some of the logic tied to the admin functionality doesn't seem to align with my needs to administer the system.
Emily G.
Safety Assistant in USA
Industrieautomation, 501-1.000 Mitarbeiter
Verwendete die Software für: Mehr als 2 Jahre
Emily from NGK
Kommentare: We have been attempting to use Brainier LMS for record keeping and although it does everything we need it to, it has been a struggle to implement due to management resistance. We are still working on it though and have made strides in the last 3 years of using it. Overall, we have received exceptional customer service and our questions are always answered quickly and sufficiently.
Vorteile:
I like how easy it is to use. It is very fluid and user friendly, so I and many of my colleagues have picked it up quickly.
Nachteile:
I honestly can't think of anything right now.