Was ist GeoNext?
Geo macht das Außendienstmanagement ganz einfach. Unternehmen können mobile Mitarbeitende einfach verwalten, Aufträge in Echtzeit planen und verfolgen, am selben Tag vor Ort Angebote und Rechnungen erstellen. Mit Geo können Bürofachkräfte und Außendienstpersonal zusammenarbeiten und in Echtzeit Auftragsinformationen austauschen, doppelte Einträge und kostspielige Fehler vermeiden, und bereits vorhandene smarte Geräte verwenden. Dies bedeutet einen geringeren Zeitaufwand für die Administration, erhöhte Rentabilität und mehr zufriedene Kundschaft. Eine kostenlose 7-Tage-Testversion ist verfügbar.
Wer verwendet GeoNext?
Kleine bis große Unternehmen in der Handel- und Dienstleistungsbranche.
Wo kann GeoNext bereitgestellt werden?
Cloud, SaaS, webbasiert, Mac (Desktop), Windows (Desktop), Chromebook (Desktop), Android (mobil), iPhone (mobil), iPad (mobil)
Über den Anbieter
Geo
Ansässig in sydney, Australien
2009 gegründet
Telefon-Support
Chat
Erhältlich in diesen Ländern
Australien, Neuseeland, Vereinigte Staaten, Vereinigtes Königreich
Über den Anbieter
Geo
Ansässig in sydney, Australien
2009 gegründet
Telefon-Support
Chat
Erhältlich in diesen Ländern
Australien, Neuseeland, Vereinigte Staaten, Vereinigtes Königreich
GeoNext – Videos und Bilder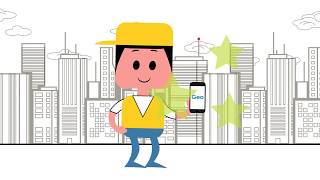 Kosten ähnlicher Produkte wie GeoNext vergleichen
GeoNext Funktionen
Abrechnung & Rechnungsstellung
Aktivitäts-Verfolgung
Alarmfunktion / Benachrichtigungen
Angebote / Schätzungen
Arbeitsauftragsverwaltung
Aufgabenmanagement
Automatisierte Terminplanung
Berichterstattung / Analyse
Drittanbieter-Integration
Echtzeit-Planung
Elektronische Unterschrift
Für HLK-Unternehmen
Für Schlosser
GPS
Integration in die Buchhaltung
Inventarverwaltung
Job-Management
Kalender-Synchronisierung
Kalenderverwaltung
Kontakt-Datenbank
Kostenverfolgung
Kundendatenbank
Kundendienst-Historie
Kundenmanagement
Mitarbeiter-Datenbank
Mitarbeitereinsatzplanung
Mitarbeitermanagement
Mobile App
Mobile Zahlungen
Mobiler Zugriff
Online-Abrechnung
Online-Zeiterfassung
Projekt-Nachverfolgung
Rechnungserstellung
Rechnungshistorie
Reservierungs-Management
Terminplanung
Textnachrichtenversand
Timesheet Management
Urlaubsverwaltung
Veranstaltungsmanagement
Versandmanagement
Wartungsplanung
Wiederkehrende Termine
Zahlungsabwicklung
Zahlungseinzug im Außendienst
Zeit & Kosten Verfolgung
Zeitverfolgung
Ben
Verifizierter Nutzer auf LinkedIn
Verwendete die Software für: Mehr als 2 Jahre
Quelle: GetApp
Competitive edge
Kommentare: We have been using GeoOp for more that 2 years at Total Underground Solutions and it has given us a competitive edge over our opposition in the Underground Infrastructure sector. Being paperless is a great selling point for our customers with real time reporting and easy access to our scheduling it gives the customer comfort in knowing that they can see real time progress.
Vorteile:
Scheduling Xero Partner Armada GPS Partner Deputy Partner
Nachteile:
Whilst out on the field it is only as fast as the Mobile Internet service provider.
Bronie
Verifizierter Nutzer auf LinkedIn
Verwendete die Software für: Mehr als 2 Jahre
Quelle: GetApp
Geoop appraisal
Kommentare: Very handy, easy to use, easy to add information , makes managing our jobs a breeze! We have a staff of 16 electricians, and we used to on a handwritten paper system with job cards, now everything can be done on the staff phones and is easy for them to upload photos, coc's and other information about the job. The Audio feature on the app is great so they don't have to text in the description, plus on the work report we can get exactly what hours they have done this week, for payroll.
Has met most of our expectations.
Vorteile:
Customer detail provision, Timesheet report Audio feature
Nachteile:
Can't upload when not on line (we have signal issues here in wehangarei and nothing can be added if the signal is out) would be great if we could still enter the data on the app itself and it would upload when in signal. Inventory not on app itself only oline. Cant report or print out list of whats billed and whats not, atleast I havent figured out how to do this in reporting
Brock
DIrector in Australien
Bau, 2-10 Mitarbeiter
Verwendete die Software für: Mehr als 2 Jahre
After years of use, they will take your money and not care for you
Kommentare: Terrible
Vorteile:
At first is great, but give it a couple years. They will use all of your information that you use them to hold for you as hostage to take more money off you
Nachteile:
Lies and greed. We use Geoop which is owned by some people for years. We have thousands of jobs booked in with histories, photos, clients, everything. They then tell us that GeoOp is becoming redundant and that they are NOT going to spend any more time to fix it up and that I should switch to GeoNext. The reason all this became is that GeoOp is starting to have some really bad Bugs. Sales person randomly calls me up. Tells me that because I have so much information on Geoop that I would only have to pay for GeoNext and I would be able to use GeoOp to retain all of my information. Reason for this is because they don't have anything coded into the apps to allow direct transfer of all information across. It means I would have to manually re-create every job my team have ever done, input any notes in the system, copy any photos and attach to each job. I reckon if I did it full time it would take me 6 months non-stop. So because they gave me that deal I agreed and I switched over to GeoNext straight away. Guess who is saying that they would never say anything like that. And before Geo tries to tear this apart and disguise their lies. This was not one sentence the guy spoke. We spoke about how I would buy GeoNext and utilise GeoOp as information storage for free for ages. Now they are telling me I have to pay them double and if I don't then I will loose all my information I use to keep my bookings. All my jobs. ALL OF IT!! Dirty
Antwort von Geo
letztes Jahr
Hi Brock. Thank you for reaching out. As we discussed when you originally contacted us directly, customers who opt for a GeoNext subscription receive GeoOp for free during the entire migration process. I apologize if this was still left unclear. Additionally GeoOp is in legacy support, which means we are still developing bug fixes, security updates and quality of life improvements. Finally, Geo does not delete your data upon a lapse of your subscription, and will keep it within our system for several years unless specifically requested to delete it. You need never fear your data will be lost at the end of your subscription. I can see you have posted this same review to multiple review sites and that the team has tried reaching out to you a number of times. If you would please get in contact with our support department we'd be happy to address any concerns you may have
Ken
Kanada
Verifizierter Nutzer auf LinkedIn
Verwendete die Software für: 6-12 Monate
Quelle: GetApp
This is a Great program that has helped our business with organization and billing
Kommentare: We are a small Electrical and Solar Contractor with 13 employees. We us Geop to schedule and track small jobs and service work. As the jobs come in they are entered into Geop and the service technicians can see the pending jobs or scheduled jobs and plan their days accordingly.
Vorteile:
This program has everything we were looking for from Customer lists with addresses and mapping software, Ability for a secretary to enter and assign work remotely, Complete parts list to draw from. and ability to schedule return visits.
Nachteile:
We are disappointed in the amount of time it takes to compile a list of part used on a job. The search interface is clumsy and needs to have contact with the internet all the time as the parts list is not on the device. There needs to be a quicker easier way to add parts to the job. Customer list as well is not stored on the device and needs to be connected to the internet .
David
Verifizierter Nutzer auf LinkedIn
Verwendete die Software für: Mehr als 2 Jahre
Quelle: GetApp
Great work
Kommentare: We use Geo op to manage the service dept of our company with several service techs
the mobility and ease of use has cut the paperwork down to nothing.
we run in the fitness industry and the ability to share with the clients some of the information helps to keep them happy as well.
we are managing 12 service techs and 7 office staff using the program effectively and the ability to teach new people how to use is great.
Vorteile:
customer support have been prompt and taken into consideration the requests of what we needed to get out of the app and modified to suit
Nachteile:
to be able to store more than one email address per client would be good