Was ist BigCommerce?
BigCommerce ist die weltweit am schnellsten wachsende eCommerce-Plattform mit mehr als 95.000 Geschäften. Hier findest du alles, was du zum Erstellen eines erfolgreichen Online-Shops benötigst, einschließlich einer sicher gehosteten Website, eines Warenkorbs, eines Produktkatalogs und mehr. Mithilfe von Designs und Design-Features per Mausklick sind Websites ganz einfach ohne Design- oder technische Kenntnisse zu erstellen. Leistungsstarke, integrierte Tools für Marketing und Conversion-Optimierung unterstützen dich dabei, dein Geschäft auszubauen und mehr zu verkaufen.
Wer verwendet BigCommerce?
Start-ups, KMU- und Unternehmenskunden, die Waren online verkaufen möchten
Wo kann BigCommerce bereitgestellt werden?
Cloud, SaaS, webbasiert, Mac (Desktop), Windows (Desktop), Android (mobil), iPhone (mobil)
Über den Anbieter
BigCommerce
Ansässig in austin, USA
2009 gegründet
Telefon-Support
24/7 Live-Support
Chat
BigCommerce Kosten
Startpreis:
29,95 $/Monat
Ja, kostenloser Test verfügbar
Keine Gratisversion
BigCommerce bietet keine Gratisversion, aber eine kostenlose Testversion. Die kostenpflichtige Version von BigCommerce ist ab 29,95 $/Monat verfügbar.
Über den Anbieter
BigCommerce
Ansässig in austin, USA
2009 gegründet
Telefon-Support
24/7 Live-Support
Chat
BigCommerce – Videos und Bilder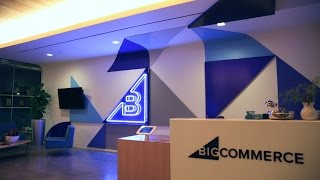 BigCommerce Funktionen
API
Abgebrochene Verkaufsprozesse wiederherstellen
Aktivitäts-Dashboard
Angebotsmanagement
Auftragsmanagement
Bearbeiten in Echtzeit
Berichterstattung / Analyse
Berichterstattung und Statistik
Bestandskontrolle
Bestandsoptimierung
CRM
Content-Management
Daten-Import / -Export
Datensicherheit
Decoupled Frontend und Backend
Design-Management
Drittanbieter-Integration
E-Commerce-Management
E-Mail Marketing
Einkaufswagen
Elektronische Zahlungen
Für B2B
Für kleine Unternehmen
Inventarverwaltung
Kanalmanagement
Katalogisierung / Kategorisierung
Kunden-Kontaktpunkte
Kundenkonten
Kundenmanagement
Marktplatz-Integration
Mehrere Währungen
Mobiler Zugriff
Multichannel-Management
Nachbestellung
Online-Shop-Designer
Optionen zur Inhaltsveröffentlichung
Rabattmanagement
SEO-Management
SSL-Sicherheit
Steuermanagement
Versand-Management
Veröffentlichungsoptionen
Vorgefertigte Vorlagen
Vorlagen-Management
Vorschaufunktion
Website-Management
Zahlungsoptionen
Alternativen für BigCommerce
Bewertungen über BigCommerce
Nathan
Marketing Manager in USA
Verifizierter Nutzer auf LinkedIn
Sportartikel, 11-50 Mitarbeiter
Verwendete die Software für: Mehr als 1 Jahr
Among the best ecommerce solutions for growing businesses
Kommentare: We initially transitioned from Lightspeed eCom over to Bigcommerce because their platform offered greater scalability and entry-level features than what Lightspeed offered. Because we use Lightspeed POS, however, integrating product data between the systems was a challenge and a lengthy process. It also takes some effort to maintain the connection (via a third-party service using their API).
Vorteile:
Bigcommerce offers some of the most inclusive features in their entry-level product options, making them excellent for small businesses. Their level of customer support and transparency about service issues and new features in development are excellent and perhaps one of the main reasons why we've kept using Bigcommerce instead of switching to a platform that meets other essential features that we are still awaiting from Bigcommerce. The availability of third-party apps (including shipping and logistics integrations) has been great to work with so far.
Nachteile:
Storefront development is currently very lackluster and it can be difficult to get a truly customized website without hiring a developer or investing in web development skills of your own. This is also true of their e-mail features. If you don't have more than a basic understanding of HTML, it will be next to impossible to customize their system e-mails without a third-party solution. Also, while their entry-level features are among the most plentiful in the industry, a few features (such as Google Reviews integrations and Abandoned Cart Recovery) are reserved only for higher-tier plans, which doesn't make sense from a financial standpoint as their costs to support these features should be minimal.
In Betracht gezogene Alternativen: Adobe Commerce, WooCommerce und Shopify
Warum BigCommerce gewählt wurde: Note: We switched from Lightspeed's integrated e-commerce offering but still utilize their cloud POS and inventory management software (connected to Bigcommerce via API). We switched because Bigcommerce offered greater scalability than Lightspeed's own solution, especially concerning the ease of managing our inventory across multiple marketplace channels.
Zuvor genutzte Software: Lightspeed Retail
Gründe für den Wechsel zu BigCommerce: Bigcommerce ultimately offered the greatest financial value in terms of entry-level features and marketplace functionality that were available to us as a growing small business.
Konsumgüter, 2-10 Mitarbeiter
Verwendete die Software für: Mehr als 2 Jahre
Great for rapid growth
Kommentare: Postive. I have been using it for 6+ years already and do not see any reason to leave. it has grown with me over the years.
Vorteile:
Bigcommerce is easy to implement and one of the most versatile ecommerce/inventory/web store/website builder/order management platforms on the market. They are built for you to grow and will work for a startup or for a enterprise.
Nachteile:
I dont like the way they announce new features. Sometimes the degrade a feature but the only way to find out is to attend a "town hall" instead they should just email all users a list of features that are being updated or degraded.
In Betracht gezogene Alternativen: Shopify
Gründe für den Wechsel zu BigCommerce: Bigcommerce had a lower fee with more features included. they do not take a percentage of each sale like shopify tries to.
Chad
Front-End Developer in USA
Verifizierter Nutzer auf LinkedIn
Internet, 11-50 Mitarbeiter
Verwendete die Software für: Mehr als 1 Jahr
Easy to make basic sites, difficult to do more
Kommentare: It does the basics well, but there are plenty of e-commerce platforms out there that outperform BigCommerce. In my experience Shopify is better than BigCommerce is every way. I even prefer WordPress with WooCommerce to this.
Vorteile:
BigCommerce does make it easy to list and sell products online. The product manager is pretty comprehensive, and most of the pages are made for you - including the home page. It includes several SEO features out of the box, which encourages users to make higher quality listings that will sell easier. There are many custom themes for Bigcommerce, and most of them look great. The interface has gotten a much needed facelift in the past few years.
Nachteile:
If you're trying to do more than the basics, Bigcommerce (BC) is difficult to work with. App extensions are present, but nowhere close to the breadth and depth of functionality available to WordPress. They do have a theme editor, but it requires tricky setup and command-line actions to update. Compared to Shopify's theme editor which is all in-browser, the BC theme editor is lacking. Documentation is available, but I found myself scrounging around on forums for many basic features not listed in the docs. The in-browser theme editor is buggy and unreliable. For editing static pages, BC's WYSIWYG editor is meager and unnecessarily strict. The linter strips out perfectly valid code (like blank divs), and there's no way to include CSS on a page – meaning that any @media queries or breakpoints have to clutter up the main CSS file. There are very limited options editing your home page, and almost no options to edit your shop pages. And maybe it's just the theme we started using, but the pages load VERY slowly. It takes several seconds to asynchronously load the page content, so javascript running on a product page may not run for 3-4 seconds after the user lands! Not ideal The email editor is painful. We found ourselves designing in mailchimp and copy/pasting into BC when done. There's no way to send a test email either, do you have to complete an order each time you want to see that updated order email. I mentioned the interface is better, but it's still quite buggy.
Einzelhandel, 2-10 Mitarbeiter
Verwendete die Software für: Mehr als 2 Jahre
It's been a nice long relationship
Kommentare: Overall, it's been pretty smooth sailing. Customer service is ALWAYS there and trying to help the best they can. They never leave me in the dark. Way easier and faster site than dealing with Magento.
Vorteile:
I have used Bigcommerce for over 8 years. Overall, I think it works better and at a more reasonable cost than other related platforms.
Nachteile:
I have 1k parent skus with 11k child skus. It will not import my large spreadsheet. So if there is a major price change from my brands, it's impossible to import my vendor's .csv or excel sheet. We have to update each regular price and sale price one by one. Takes way too much time to permanantly discount items / sales too.
In Betracht gezogene Alternativen: Shopify
Warum BigCommerce gewählt wurde: Magento was a never ending money pit and operated very slowly.
Gründe für den Wechsel zu BigCommerce: Shopify charges fees for every sale. Overall with all the apps you need to buy with Shopify, Bigcommerce had more features out of the box. I still had to buy 4-5 apps. But I would have had to invest much more money with Shopify. Which wouldn't be enough money left for me to operate the rest of my business.
Mohammad
Field and digital marketing manager in UK
Computer-Software, 201-500 Mitarbeiter
Verwendete die Software für: Mehr als 1 Jahr
Excellent B2B Ecommerce platform
Vorteile:
-Very easy to use eCommerce platform with easy to integrate with other third-party platforms. -Great customer support and service -Excellent for building and designing pages/website -Great for orders management - I love how easy it is to import and export the data easily -Great selection of themes available to use -Great for reporting and dashboarding -great out-of-box features and personalization -Adding new products and editing them is very straightforward -Affordable as compared to competitors
Nachteile:
-Although the platform itself is affordable other plugins do increase the price of overall use -Platform keeps having bugs every now and then - so do the plugins -Does require basic coding knowledge for some of the customization -The templates available are hard to edit