Was ist Phreesia?
Phreesia bietet eine Suite robuster Anwendungen zur Verwaltung des Patientenaufnahmeprozesses. Mit anpassbaren, skalierbaren und kostengünstigen Lösungen bindet Phreesia Patienten bei ihrer Betreuung eine moderne, konsistente Erfahrung. Gesundheitsorganisationen jeder Größe können die Mitarbeiterkapazität erweitern und die klinische Versorgung verbessern.
Wer verwendet Phreesia?
Webbasierte Lösung zur Verwaltung der Patientenaufnahme, mit der die Gesundheitsbranche Termine, Empfehlungen, Gesundheitsrisiken, Krankenversicherungen und Kosten verwalten und nachverfolgen kann.
Wo kann Phreesia bereitgestellt werden?
Cloud, SaaS, webbasiert
Über den Anbieter
Phreesia
2005 gegründet
Telefon-Support
Chat
Erhältlich in diesen Ländern
Vereinigte Staaten
Über den Anbieter
Phreesia
2005 gegründet
Telefon-Support
Chat
Erhältlich in diesen Ländern
Vereinigte Staaten
Phreesia – Videos und Bilder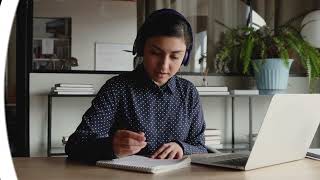 Kosten ähnlicher Produkte wie Phreesia vergleichen
Phreesia Funktionen
Alarmfunktion / Benachrichtigungen
Arzt-Management
Automatisierte Terminplanung
Bestätigung / Erinnerungen
E-Mail Erinnerungen
HIPAA konform
Kontakt-Datenbank
Mehrere Ärzte
Mobiler Zugriff
Online-Buchung
Patienten-Aufnahme
Patienten-Terminplanung
Patienteninteraktion
SMS-Erinnerungen
Terminplanung
Textnachrichtenversand
Umschuldung
Zwei-Wege-Kommunikation
Überprüfung der Versicherungsberechtigung
Alternativen für Phreesia
Bewertungen über Phreesia
Robyn
Business Integration Coordinator in USA
Verifizierter Nutzer auf LinkedIn
Medizinische Praxis, 1.001-5.000 Mitarbeiter
Verwendete die Software für: Mehr als 2 Jahre
Phreesia has been a wonderful asset to our practice. Our patients prefer this over paper.
Kommentare: We have saved time during patient Check-In and have been able to obtain accurate intake information in a very timely manner.
Vorteile:
Ease of use as well as access to ample support. Phreesia Support provides quick responses and is always available to troubleshoot any issues.
Nachteile:
I wish the tablets would take on a newer, more modern look, similar to popular tablets. They can be heavy for our older patients.
Carisa
Office Manager in USA
Medizinische Praxis, 2-10 Mitarbeiter
Verwendete die Software für: Mehr als 1 Jahr
Phreesia Review
Kommentare: Aside from the software and how it has helped our practice, customer service from the very beginning until now is unmatched. I cannot say enough about the teams that I have worked with. They are patient, understanding and knowledgeable.
Vorteile:
Our implementation of Phreesia could not have come at a better time. We started Phreesia at the beginning of 2020. When COVID guidelines came about in March 2020, we were able to keep our doors open because patients could have their registration completed before coming to the office. They did not have to wait in the waiting room as they were able to bypass the receptionist and go directly into an exam room when the time came for their appointment. Phreesia has also helped us increase our A/R because of the email reminders we can send patients regarding their balances as well as the ability to set up payment plans that are comfortable for both patients and our office.
Nachteile:
There really isn't much to say as what we like least about Phreesia. We do have one common complaint among patients that the intake takes a long time but the information being requested is the same as on paper and necessary to their appointment.
Justine
Practice Administrator in USA
Krankenhausversorgung & Gesundheitswesen, 11-50 Mitarbeiter
Verwendete die Software für: 1-5 Monate
Our staff loves using Phreesia, and it's a super useful tool to enhance patient engagement...
Kommentare: From the beginning, the sales process was great. My sales rep truly knew the product and kept up with me when I had questions - I'm a tough sell for sure :) He understood the complexities of Family Practice and even offered solutions along the way. He worked well with my boss/decision maker and built a trust relationship with both of us. That's important! The implementation went very well, and the team worked very hard to ensure success - the team leader was amazing! The process prior to go-live included full discovery of our forms and workflows to find a general understand of how our practice really works. Then came the building of the electronic forms (with re-writes and testing), weekly meetings where the team leader kept me to task, and a virtual go-live that was seamless. My own team loved that we could ask questions on the first day, but there were not a lot to ask actually. The Phreesia implementation team has have been with us every step of the way, with little issues to be honest. And if there were, they were fixed, with explanations as to how to avoid issues in the future. The problem/case management is easy to utilize and the support team is highly responsive. My staff remain excited and engaged, and continue to love this product! When we learn something new, we love it even more. I believe Phreesia has a product that they truly care about, and they strive for success - which is what we definitely experienced here, start to finish.
Vorteile:
Phreesia has a seamless integration with our EHR - we use Athena. The check in process has been cut down to seconds (as opposed to up to 10 minutes at a time), which allows the staff to focus on other ancillary jobs, and less face time with patients. This is a good feature during a pandemic! Also, the reduction of paper utilizing the electronic forms that automatically flow into the charts has already given us a decrease in paper costs, and all the time spent getting forms to patients, and then having to scan all of that paper as well. Our clinical staff and providers appreciate the data imports of electronic forms and medical history updates, which means less data entry, and therefore less errors in the medical record. The clinical staff spend less time during intake, which allows for the provider to have more time in their face to face with the patients. Finally, the ability to quickly satisfy Quality Measures and Population Health requirements (we are Family Practice) is already showing a big improvement in our scores, which is part of our ACO engagement. Meaning, using the logic that Phreesia provides, required questionnaires due once a year are sent to the patient and then satisfied easily in their encounter. Phreesia also captures revenue swiftly and efficiently, and in one month we have seen a 6% increase in our Time of Service collections. I expect this to increase over time as staff (and patients) understand usage of the program.
Nachteile:
I see no cons at this time to using Phreesia. In the past there may have been a cost issue, but they have worked out better packages for practices who are interested.
Cole
Staff Administrator in USA
Medizinische Praxis, 11-50 Mitarbeiter
Verwendete die Software für: Mehr als 1 Jahr
Did not function as expected. Paid for a year and never used.
Kommentare: We received no benefit from this product. We paid for a year of service and never implemented fully as we found during set up and testing that it did not provide the service needs we expected. Phreesia would not release us from contract even after we made the case that the system did not function anywhere close to our needs.
Vorteile:
Customer service was helpful to tell me all of the things Phreesia couldn't do. Communication was quick till we decided we weren't going to use the system. Software may be helpful in a slow practice setting needing minimal patient feedback/information. If you need to just check in and collect a copay, this may be an OK system for your practice.
Nachteile:
Software could not implement office documents as expected. The check in process was slower using this service during our testing than a manual check in with a short follow up questionare. We signed up for this service to speed up the check in process and continue to move to a paperless process. The software could not implement PDF or manipulate any documents on the hardware ( E.G. add text, check a box, provide patient consent, signature, ETC.). We never went live with the product. We paid for a year of service and never used it. Phreesia would not release us from contract even after we made the case that the system did not function anywhere close to our needs. We also found the hardware heavy and cumbersome. If you have any elderly patients , this may not be the best choice for them.
Savannah
Front Desk Manager in USA
Krankenhausversorgung & Gesundheitswesen, 1.001-5.000 Mitarbeiter
Verwendete die Software für: Mehr als 2 Jahre
Excellent Platform with room to grow
Kommentare: Our practice constantly has ideas that could improve the administrator and patient experience. I have always been a Phreesia advocate however I wish our client success associates gave us a "progress card" that we could give to our physicians. I also think Phreesia's structural organization is constantly changing as I have had over 10 different account reps to which I feel as I have to retrain/reexplain our practice every time. Again, our overall experience with Phreesia is excellent - we highly rely and function off of Phreesia.
Vorteile:
The best part of Phreesia is everything it can do. If Phreesia is utilized to it's full ability the program pays for itself. Patient intake allows the physician to have updated and current information at every visit. We can collect and project pre collection for upcoming procedures, appointments, ect. It allows us to be knowledgeable in eligibility to know exactly what the patient's responsibility is. We are able to use data analysis to encompass how we are doing in almost every aspect; patient satisfaction survey, pre-visit utilization, collections and more.
Nachteile:
As smart and functional as Phreesia is, I wish there was more ability to customize to our practice. We are a large facility with 4 different locations and each location may have differences that I wish Phreesia would have the ability to customize differences between these practices. For example. If we need to close a location for a day, rather than send out an email to ALL patients it would be extremely helpful to send a notification only to the patients of which are scheduled at that location.