Was ist Kicksite?
Software für Kampfsportschulen, die nach einer nutzerfreundlichen Lösung suchen, um die komplizierte Schülerverwaltung zu vereinfachen. Das Unternehmen betreut über 1.430 Schulen mit einer einfachen, webbasierten Software. Wir erfüllen alle einzigartigen Bedürfnisse der Kampfkunstschule, wie z.B. die Auszeichnung mit dem Gürtelrang, die automatische Erhebung von Studiengebühren, die Videothek, die Studentenverwaltung und integrierte Website-Dienste. Kicksite ist großartig, wenn du gerade dein Unternehmen startest oder wenn du mehrere Standorte besitzt.
Wer verwendet Kicksite?
Kampfkünstler, die es satt haben, mit einer komplizierten Software zu arbeiten, oder versuchen, ihr Geschäft manuell zu verwalten. Kicksite-Kunden sparen Zeit und Energie, sodass sie wieder zu ihrer Leidenschaft zurückkommen.
Wo kann Kicksite bereitgestellt werden?
Cloud, SaaS, webbasiert, Mac (Desktop), Windows (Desktop), Chromebook (Desktop), Android (mobil), iPhone (mobil), iPad (mobil)
Über den Anbieter
Kicksite
2005 gegründet
Telefon-Support
Chat
Erhältlich in diesen Ländern
Argentinien, Australien, Bahamas, Brasilien, Deutschland und 12 weitere
Kicksite Kosten
Startpreis:
79,00 $/Monat
Ja, kostenloser Test verfügbar
Keine Gratisversion
Kicksite bietet keine Gratisversion, aber eine kostenlose Testversion. Die kostenpflichtige Version von Kicksite ist ab 79,00 $/Monat verfügbar.
Preismodelle
Kostenlose Testversion
Über den Anbieter
Kicksite
2005 gegründet
Telefon-Support
Chat
Erhältlich in diesen Ländern
Argentinien, Australien, Bahamas, Brasilien, Deutschland und 12 weitere
Kicksite – Videos und Bilder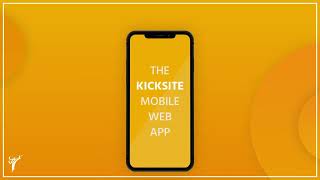 Kicksite Funktionen
Abrechnung & Rechnungsstellung
Anwesenheitsmanagement
Besuchermanagement
E-Mail Marketing
Elektronische Zahlungen
Für Kampfkünste
Gürtelklassifizierung
Kalenderverwaltung
Klassen-Management
Klassenterminplanung
Kommunikationsmanagement
Kundenportal
Marketing-Automatisierung
Mitglieder-Portal
Mitgliederkommunikation
Mitgliedschaft-Management
Mobiler Zugriff
Online-Anmeldung
Online-Buchung
Studenten-Management
Team-Management
Veranstaltungsmanagement
Verfolgen der Teilnahme
Zahlungsabwicklung
Alternativen für Kicksite
Bewertungen über Kicksite
Kumonee
Barber in USA
Verifizierter Nutzer auf LinkedIn
Verbraucherdienste, Selbstständig
Verwendete die Software für: 6-12 Monate
My Caterham review of the Kicksite software
Kommentare: Kicksite has truly been a godsend. I love the fact that it does so much on its own. My favorite thing is how easy it is to create reports for staff and for the clients, as well. I also love how it tracks the clients progress and changes in belt color. A definite must to have in your business.
Vorteile:
Kicksite has been a pleasure to use. They have great tools in the software, as well as the communications, the merchant services and reports... they all are awesome. What I like the most is the client section of the software. The second a prospect comes into the software through either the website or manually through your staff, as a prospect, they are already in software and you can create an appointment for when they want to come in and try out your classes. And from there, you can turn a prospect into a student. Basically, its very easy and saves us a lot of time in the office.
Nachteile:
Not too much that I don't like. I'm sure as time goes on, there will be things I'd like to improve personally. But I have no complaints at this time.
Antwort von Kicksite
vor 10 Monaten
Thanks for your review, we appreciate it! We are always working hard to improve our user experience and make it even easier for our users!
Gesundheit, Wellness & Fitness, 2-10 Mitarbeiter
Verwendete die Software für: 1-5 Monate
Quelle: SoftwareAdvice
just getting started with it, but loving it
Kommentare: slowing figuring out all the featured
Vorteile:
i love the message flow setups and ease of use of the communication features
Nachteile:
i don't like that you can't take attendance for specific classes
In Betracht gezogene Alternativen: SPARK
Warum Kicksite gewählt wurde: needed a change up, was getting frustrated with the app...
Zuvor genutzte Software: Zen Planner
Gründe für den Wechsel zu Kicksite: personal recommendation
, 2-10 Mitarbeiter
Verwendete die Software für: Mehr als 1 Jahr
Owner and Chief Instructor
Kommentare: Maggie (and ALL staff) have been extremely attentive and professional especially at times when I was not my best self.
Vorteile:
Integration.
Nachteile:
Inventory (not sure if it's a user error or lack of education on use) - would like a order list once inventory levels reach a set amount. Email - after reviewing the tutorial, I am able to create more aesthetically pleasing emails, however, going through the time and effort of uploading pics into Flickr is a pain. ATA communication link. Not sure entry of testing results is efficient yet. I will try to use it again after August 26 testing, however, a video tutorial would be nice. I have to submit a Tiger testing, then ask headquarters to hold before shipping certificates, then submit a MAK and Adult testing. I don't see a way to do that at kicksite. Website Dojo communication link. I am getting leads from my website and having to enter them separately into kicksite. I'd like them to communicate.
Antwort von Kicksite
vor 6 Jahren
Thank you for your review of Kicksite Ms. Palacios. While it is our focus to achieve all 5 Star Reviews, we are grateful for the opportunity to improve on any, and all, facets of your Kicksite experience. The two areas that have our full IT attention are Point of Sale and further enhancements to communications. We are excited about our plans and eager to roll out functionality to make things even easier for you. Updates are coming! As it pertains to testing submissions and lead capture, we have already shared some additional instruction on how to submit testing results with ease, as well as how to ensure Kicksite is seamlessly, and automatically, integrated with your website provider. Thank you gain Ms. Palacios. We take great pride in providing you the highest customer service and the most effective software. We value your feedback and continue to work tirelessly to keep Kicksite at the top of the Capterra review rankings.
Sue
Program Director in USA
Gesundheit, Wellness & Fitness, 2-10 Mitarbeiter
Verwendete die Software für: Mehr als 1 Jahr
Streamlined and easy to use
Kommentare: We don't know how we survived before kicksite! Now we're streamlined, billing is a breeze, mass emails are a breeze, and we have more time to focus on the students themselves. Improvements are being made constantly to make the program more intuitive, and we appreciate that our suggestions are used as the program is upgraded. Students love the access to their own account and our document and video library! Monthly renewals used to take me a couple days to finalize, email, wait for a reply, and now they're all done and emailed in less than an hour and members can sign electronically. Kicksite has made our school's administrative duties so easy!
Vorteile:
We used to have multiple sources of information to manage student memberships, attendance and billing. Kicksite puts them all in one platform, which makes things so much easier to manage. No more entering the same information over and over, managing multiple email lists, etc. We've reduced our paper files to virtually nothing since everything is contained right in a student's kicksite account.
Nachteile:
It's tough to find something that we don't like-there are a few quirks that we had to get used to, such as event invitations (belt testings, tournaments, etc.) can only be sent to one email address and not multiples.
Antwort von Kicksite
vor 11 Monaten
Thank you so much for the positive review, Sue. It really makes our day to hear the success you've been having with Kicksite! We can't wait to see your school continue to grow!
Erholungseinrichtungen & -dienstleistungen, 2-10 Mitarbeiter
Verwendete die Software für: Mehr als 2 Jahre
Continually Growing with Kicksite
Kommentare: As a proud user of Kicksite for seven years, I am continually amazed that the innovative approach they take to ensure my success as a school owner and operator. Their continued development of new tools and updates over the past decade have allowed my business to continually grow and thrive. Anytime I have a challenge, the Kicksite staff is quick to address it and provide solutions or workarounds.

When our country and our industry was hit with the challenge of Covid 19, Kicksite was quick to offer timely, positive, and vital support for school owners, encouraging them to utilize online tools and other unique approaches to actively engage with their students and families during the quarantine. Now as our country re-opens, Kicksite remains on the front lines providing outstanding informational tools, webinars, and experts in various fields to consult and help school owners safely get back in action again. My sincere thanks to [SENSITIVE CONTENT HIDDEN] and the entire Kicksite Team for your continued leadership and passion for excellence. Keep up the great work! Grandmaster Garth Cooley
Indianapolis, IN
Vorteile:
Video & Document Libraries Email & text communication and scheduling ability. Test & Event management features.
Nachteile:
Mobility of documents within the library - which has been restored! :-)