Was ist Sendible?
Social-Media-Marketing-Tool mit Markenüberwachung, Content Sharing, Unterstützung mehrerer Netzwerke, Social Media/E-Mail-Analyse und Verfolgung.
Wer verwendet Sendible?
Nicht vom Anbieter bereitgestellt
Wo kann Sendible bereitgestellt werden?
Cloud, SaaS, webbasiert, Android (mobil), iPhone (mobil), iPad (mobil)
Über den Anbieter
Sendible
2009 gegründet
Telefon-Support
Chat
Über den Anbieter
Sendible
2009 gegründet
Telefon-Support
Chat
Sendible – Videos und Bilder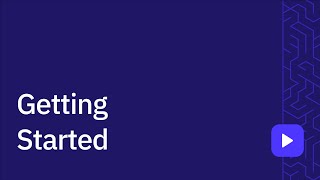 Kosten ähnlicher Produkte wie Sendible vergleichen
Sendible Funktionen
Anpassbare Berichte
Aufgabenmanagement
Automatisiertes Veröffentlichen
Berichterstattung / Analyse
Content-Management
Dashboard
Datenvisualisierung
Engagement-Tracking
Kalender-/Erinnerungssystem
Kampagnen-Tracking
Kampagnenanalysen
Kontaktmanagement
Kundenbindung
Lead-Pflege
Leistungskennzahlen
Marketing-Automatisierung
Multi-Channel-Attribution
Multichannel-Datenerfassung
Multichannel-Social-Media-Integration
Nachterminierung
ROI-Tracking
Sentiment-Analyse
Social Listening
Social Media-Überwachung
Social-Media-Integration
Soziale Kundenprofile
Suchen / filtern
Verwaltung mehrerer Konten
Werkzeuge zur Zusammenarbeit
Wettbewerberüberwachung
Alternativen für Sendible
Bewertungen über Sendible
Nikki S.
Owner in USA
Verifizierter Nutzer auf LinkedIn
Marketing & Werbung, Selbstständig
Verwendete die Software für: 1-5 Monate
Best Social Media Scheduling Software that Includes GMB & Instagram Direct Scheduling
Kommentare: Sendible provides the features most important to me at a price that doesn't break my budget. I feel their support team has been responsive, and I look forward to continued improvements with this product.
Vorteile:
Scheduling Google My Business (GMB) posts was important to me. Sendible not only has this feature, but allows the utilization of the 'button' feature when creating a post. Sendible also allows scheduling to Instagram... true scheduling, not a reminder that you then have to post from your phone.
Nachteile:
The mobile app is glitchy. I haven't been able to edit a scheduled post from the mobile app - it crashes everytime. Support has continued to stay in touch and work on it, but no fix yet. There's a new version coming out, so perhaps it will be fixed soon. I am hopeful. Also, their concept of 'services' takes a bit to get used too... but once you figure it out, I see the advantage of arranging their pricing this way.
Antwort von Sendible
vor 2 Jahren
Hi Nikki, Thank you for leaving us such kind words. We appreciate all the feedback you give us. Katey
Lee'ann B.
Founder in USA
Verifizierter Nutzer auf LinkedIn
Marketing & Werbung, 2-10 Mitarbeiter
Verwendete die Software für: Mehr als 2 Jahre
In Betracht gezogene Alternativen:
Social scheduling made easy
Kommentare: I have been using Sendible since August 2016 and it's been a big time saver. I think it's fairly easy to use not too much of a learning curve if you have just started with them.
Vorteile:
There are many pros with Sendible. First, I love that they are always evolving and introducing new features to the platform. It's easy to schedule content on many platforms including Instagram, Pinterest, Google my Business (yes, you should be posting there!). There's a Canva integration which makes creating graphics much easier and efficient. Also, very easy to curate new content and add RSS feeds.
Nachteile:
I would say their app - I am on the go a lot and to be able to post content via the app would be ideal. It's not as intuitive as the desktop platform. Hopefully it's in the works and it more than likely is.
Antwort von Sendible
vor 3 Jahren
Hi Lee'Ann Thank you for taking the time to leave us a review - we appreciate your feedback. Katey
Charlotte nicole A.
Marketing Exec in UK
Forschung, 201-500 Mitarbeiter
Verwendete die Software für: Mehr als 1 Jahr
Great software
Kommentare: Very good. Always great to talk to with customer service. Good email tips to.
Vorteile:
Very easy to use and easy to learn. I also love the customer service. I have never had any issues but something things I didn't understand, I always got a response within hours and it was very helpful. Lovely team.
Nachteile:
I wish I could schedule PDFs on LinkedIn. I would also like a cleaner view for all posts scheduled on a particular day.
Antwort von Sendible
vor 2 Wochen
Hey Charlotte, Thanks so much for writing this fantastic review, the team appreciates it! Fortunately, customers are able to vote for features to be added to Sendible, such as PDF scheduling. Head to our website to add your suggestion! Tricia :)
Gesundheit, Wellness & Fitness, 2-10 Mitarbeiter
Verwendete die Software für: Kostenlose Testversion
Not impressed and rather disappointed
Kommentare: I landed on Sendible after recommendations from colleagues and after reading many reviews. From the time I read a review (published May 8) to the time I tested out the software (May 15) the trial changed from 30 days to 2 weeks. Okay no problem, I can roll with that. Android app worked great and I really liked the Canva integration, how easy it was to use, the different available planning calendars, the ability to include multiple images on an Instagram post, and that you could schedule the first comment for an Instagram post. Within the first day, the Android app stopped working (could not schedule a one image post let alone multiple images). There was no help available and the troubleshooting tips did not resolve my issue. An email request for assistance received a response after at least two days. The gist of it was "well those on a trial plan don't receive any assistance." Furthermore, the pricing plan I was considering had changed and was now less money but also had less features. Someone named [SENSITIVE CONTENT HIDDEN] then emailed me stating she wanted to correct the situation and offered different alternatives. It's now going on a week with no response. One star for the attitude I perceive from them and one star for the overall experience.
Vorteile:
Ease of use, pricing plan and associated features, calendar, Canva integration, Instagram first comment
Nachteile:
Android version of app stopped working properly, no assistance for those on a trial plan, delayed email responses in excess of 2 days, change in plans, pricing, and features in the middle of the trial, change in trial from 30 days to 2 weeks
Antwort von Sendible
vor 2 Jahren
Hi Freddy, Thank you for taking the time to leave us a review. I'm really sorry to hear you didn't receive the support you were expecting. Our support team is definitely one of the best on the market! Regarding the Android app, I have passed this feedback onto the wider team. All seems to be working, but we are continually working on our mobile app to make it more intuitive and easier to use. Please don't hesitate to reach out directly to me should you need any help in the future or wish to trial us again. Katey
Cate S.
Chief Sanity Saver in Australien
Verifizierter Nutzer auf LinkedIn
Marketing & Werbung, 2-10 Mitarbeiter
Verwendete die Software für: 1-5 Monate
In Betracht gezogene Alternativen:
Sendible saved me!
Kommentare: The best thing about Sendible is the support. I love the interface - after wrestling with how to schedule content my clients can see! But the support is amazing. Customer service is clearly a high priority - as it is in my own business - so I love that any support emails are empathic and understanding as well as helpful. Often I receive a personalised video that shows me - in my own account - how to achieve my goals.
Vorteile:
Easy to use, great interface, beautiful reports. It was easy to create an account and attach Facebook pages and Instagram accounts.
Nachteile:
I did need some help getting started. It wasn't clear to me how to start scheduling and I found scheduling a bit tricky in the beginning - partly because I give all my clients the ability to view their scheduled content. This means that I had to re-schedule some of my initial posts, so that clients could see them!
Antwort von Sendible
vor 3 Jahren
Hi Cate, Thank you for taking the time to leave us a review - we appreciate your feedback! Katey