Was ist Geelus?
Die umfassendste Cloud-basierte POS- und Shop-Management-Software für die chemische Reinigung, Wäscherei, Schneider, und Änderungs-Geschäfte. Es kann mit jedem mit dem Internet verbundenen Gerät von PCs und Macs bis zu iPhones und Smart-TVs verwendet werden. Umfasst CRM und Marketing-Funktionen wie E-Mail und SMS-Marketing. Revolutioniere Dein Unternehmen mit Text- oder E-Mail-Follow-Ups. Erstelle einen automatisierten Followup und erhalte immer mehr treue Kunden für immer!
Wer verwendet Geelus?
Alle Reinigungs-, Wäscherei- und Schneider-Unternehmen.
Geelus – Details
Geelus
2006 gegründet
Geelus – Details
Geelus
2006 gegründet
Geelus – Videos und Bilder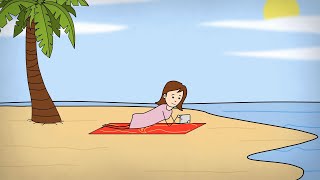 Kosten ähnlicher Produkte wie Geelus vergleichen
Startpreis
9,00 $/Monat
65,00 $/Monat
49,00 $/Monat
45,00 $/Monat
Geelus – Bereitstellung und Support
Kundenbetreuung
E-Mail/Helpdesk
FAQ/Forum
Wissensdatenbank
Telefon-Support
24/7 Live-Support
Chat
Einsatz
Cloud, SaaS, webbasiert
Mac (Desktop)
Windows (Desktop)
Linux (Desktop)
Windows (On-Premise)
Linux (On-Premise)
Chromebook (Desktop)
Android (mobil)
iPhone (mobil)
iPad (mobil)
Training
Persönlich
Live Online
Dokumentation
Videos
Funktionen von Geelus
API
Abrechnung & Rechnungsstellung
Aktivitäts-Dashboard
Alarmfunktion / Benachrichtigungen
Anpassbare Berichte
Anpassbare Felder
Auftragsabwicklung
Auftragserfassung
Auftragsmanagement
Auftragsverfolgung
Barcode / Tickets scannen
Berichterstattung und Statistik
Bestandsführung
Bestandsoptimierung
Bestandsverfolgung
Bestell-Management
Buchhaltung
Drittanbieter-Integration
E-Commerce-Management
Echtzeit-Daten
Einkauf & Empfang
Einzelhandel-Lagerverwaltung
Elektronische Zahlungen
Integration in die Buchhaltung
Inventarverwaltung
Katalogisierung / Kategorisierung
Kommunikationsmanagement
Kundenaufträge
Kundendatenbank
Lagerhaus-Management
Lieferanten-Management
Lifecycle-Management
Material-Rechnung
Materialwirtschaft
Mehrere Standorte
Mehrere Währungen
Planungs-Tools
Preis- / Margen-Management
Produkt-Management
Produktion-Nachverfolgung
Produktions-Management
Prognose
Rechnungsmanagement
Retourenmanagement
Statusverfolgung
Supply-Chain-Management
Verkaufsberichte
Versand-Management
Vertriebsmanagement
Werkzeuge zur Zusammenarbeit
API
Aktivitäts-Dashboard
Alarmfunktion / Benachrichtigungen
Angebotsmanagement
Anpassbare Berichte
Anpassbare Vorlagen
Aufgabenplanung
Automatisierte Terminplanung
Barcode / Tickets scannen
Berichterstattung und Statistik
Bestandsverfolgung
Daten-Import / -Export
Drittanbieter-Integration
E-Mail Erinnerungen
E-Mail Marketing
Echtzeit-Berichterstattung
Elektronische Zahlungen
Erinnerungen
Eventplanung
Für Salons und Spas
Geschenkkarten-Management
Inventarverwaltung
Kalender-Synchronisierung
Kalenderverwaltung
Klassenterminplanung
Kreditkartenbearbeitung
Kundendatenbank
Kundenhistorie
Kundenmanagement
Kundenportal
Kundenspezifisches Branding
Leistungskennzahlen
Lohn- und Gehaltslisten & Kommissionen
Mehrere Standorte
Mitarbeitereinsatzplanung
Mitarbeitermanagement
Online-Buchung
Provisionsmanagement
Rabattmanagement
Reservierung-Management
Reservierungs-Management
SMS-Marketing
SMS-Nachrichtenversand
Social-Media-Integration
Terminplanung
Terminverwaltung
Transaktionshistorie
Treueprogramm
Verkaufspunkt POS
Webseitenintegration
API
Abrechnung & Rechnungsstellung
Aktivitäts-Dashboard
Aktivitäts-Verfolgung
Alarmfunktion / Benachrichtigungen
Angebotsmanagement
Auftragserfassung
Barcode / Tickets scannen
Barcode-/Etikettenmanagement
Barcode-Druck
Barcode-Erkennung
Belegmanagement
CRM
Database Marketing
Drittanbieter-Integration
E-Mail Marketing
Echtzeit-Aktualisierungen
Echtzeit-Benachrichtigungen
Echtzeitüberwachung
Elektronische Zahlungen
Hotel-Support
Kommunikationsmanagement
Kreditkartenbearbeitung
Kundenaktivitäts-Tracking
Kundenaussagen
Kundendatenbank
Kundenkonten
Mehrere Geschäfte
Mehrere Standorte
Mitarbeitermanagement
Offline-Zugriff
PCI-Compliance
Partielles Pickup-Management
Preis- / Margen-Management
Rechnungsaufteilung
Rechnungsmanagement
Reinigungsdienst-Support
Remote-Zugriff/-Kontrolle
Routenmanagement
Routenoptimierung
Routing
SMS-Marketing
Sendungsverfolgung
Statusverfolgung
Touch-Screen
Transaktionshistorie
Treueprogramm
Unbezahltes Pickup-Management
Verkaufspunkt POS
Zugriffskontrollen / Berechtigungen
Suzan S.
Owner/Manager in Australien
Verifizierter Nutzer auf LinkedIn
Bekleidung & Mode, 2-10 Mitarbeiter
Verwendete die Software für: Mehr als 2 Jahre
Way to use
Kommentare: Without Geelus , simply put, my business would be disorganised and run badly. I know when and where every order is
Vorteile:
Very user friendly The Geelus POS system is an absolute gem! They are very dedicated to this system and the level of customer service is superior! If I need help, advice or I have a suggestion, they not only listen, they are proactive as well. When I first started I was using endless invoice books, stamping the dockets, writing by hand. Then I was trying to remember when items needed to be ready, and who needed to be called. Then every night I would have to tally up the manual dockets and plonk that into an excel spread sheet just to work out how my shop had performed each day. Now that I am using the Geelus POS system, I have at my finger tips everything I need to know. I know what has to be done each day. Who has done what at anytime. My customers love that they get an SMS, they love that their details are in the system. I love that I can treat my customers to such a wonderful tool. That the system allows me to directly email invoices to my account customers is very beneficial. The system also calculates the GST component and that is readily visible and that the docket is clear in every detail. I could go on and on, about how great this system is, but it would be easier if you just ring me! Every clothing alteration business should be using Geelus
Nachteile:
That anyone can change the price of a job
Anita F.
Co Founder in Australien
Bekleidung & Mode, 1.001-5.000 Mitarbeiter
Verwendete die Software für: Mehr als 1 Jahr
In Betracht gezogene Alternativen:
100% Recommended
Kommentare: The support is extremely communicative and helpful in solving problems and answering queries, supporting ourselves and our franchisees. Some of our franchisees use the system to track the productivity of each employee, manage corporate accounts, quote on complex jobs and others use it as a sophisticated cash register – in our business one size does not fit all and Geelus provided that adaptability.
Vorteile:
Alter- It is a franchise chain of 22 Clothing Alteration and Dressmaking stores located throughout metropolitan Melbourne, in the state of Victoria, Australia. When we set up the franchise business in 2002, we formed a relationship with a point-of-sale supplier, who offered a program owned in the USA. In early 2020, we were informed that the US Company had changed hands and that we had 6 months to find an alternate POS supplier. This major crisis led us to finding Geelus. Our early conversations with Geelus were focused on ensuring that our franchisees would be given considerable freedom in running their own business, setting their own prices, and managing their own reporting and information demands. As a Franchisor and Head Office we wanted access to all the information, but we did not want the management function of each system to be our responsibility. We specifically wanted to "liberate the franchisees to achieve what they each wanted from the POS beyond the minimum functionality of writing a ticket and customer collection of garments. Geelus immediately understood what we wanted and then were very proactive in working with us and our franchisees to deliver the outcome.
Nachteile:
Change is always challenging, and many of our franchisees had used the previous system for many years. Adapting was a challenge but Geelus were supportive, in particular, the support team, in Australia. Our only regret is not switching sooner...
Bekleidung & Mode, Selbstständig
Verwendete die Software für: Mehr als 2 Jahre
Customer support is a pay feature, welcome to the add ons, little disclosure on prices of add ons
Kommentare: The new platform looks much better than the old, but the lack of customer service transitioning is terrible as well as, being told if I wanted to talk to someone personally that was premium support and was available for $59/ month. THe original platform would have been fine to stick with but I was also being forced into the next level of because of the number of clients which was why I considered the new platform. I have had over a 3 year span. Forced up to a level not justifiable for a small business. In particular because using the program was costing me time not saving me time. Time away from my production.
Vorteile:
the polished look and feel of the platform for my business and the nice clean neat receipts for my clients.
Nachteile:
the lack of customer support (it's a paid feature, yes you read that right you have to pay for customer service of their product!) the lack of "small print" regarding their pricing.
Verbraucherdienste, 2-10 Mitarbeiter
Verwendete die Software für: 1-5 Monate
In Betracht gezogene Alternativen:
Great value software with excellent customer service!
Kommentare: Geelus is doing a great job in front counter. It helps me to professionally serve my customers with the flexibility in customize the print template, automated actions, register,... Although there are something that need to be improved, so far, I am very happy with this purchase and recommend this product!
Vorteile:
- Great value - Excellent customer service: all my questions are responded within a few hours. - Flexible to customize your needs: you can create new print template that you need, freely add in new items and prices and a ton of things... Just me a little bit patient, exploring and creative.
Nachteile:
1/ Rack location should be added in as it is a very important function for laundry business. Currently I have to create Extra-field to add the rack location. 2/ Scanner function: Geelus is able to work well with Scanner. Currently it helps to read the barcode from customer receipt more conveniently. I wish it can be improved more. Such as: if my rack location is coded, I can use the scanner to scan the barcode on the store receipt and then scan the rack location by myself without the need to return to the computer. With the existing function, I need one person to scan the barcode on store receipt and filing the clothes, another person staying with computer to select extra field to enter rack location, following the instruction from the 1st person.
Verbraucherdienste, 2-10 Mitarbeiter
Verwendete die Software für: Mehr als 2 Jahre
Best POS for dry clean / laundry on the market
Kommentare: Overall experience is great. I have tried a few POS software and Geelus is the best one. Makes managing my stores easier.
Vorteile:
Functionality - while no software is perfect, Geelus comes close and has all the functions I need and many I never use. Ease of Use - very easy for me and my staff to learn and setup. Customer Service - customer service is outstanding. Anytime I have questions or need help, someone is always there to help and walk me through the steps. Setup is also very easy and they help with most of it.
Nachteile:
I wish you could add images to add ons and tasks. Would be nice to have scale integration.