Was ist MedFlow EHR?
Cloud-based ophthalmology EHR tool to manage practice workflows such as patient visit records, data auto-fill, image management & more.
Wer verwendet MedFlow EHR?
Designed for physicians, ophthalmologists, optometrists, opticians, practice managers & healthcare institutions to automate workflows via digital patient portal, HIPAA compliance monitoring & more.
MedFlow EHR – Details
Eye Care Leaders
2004 gegründet
MedFlow EHR – Details
Eye Care Leaders
2004 gegründet
MedFlow EHR – Videos und Bilder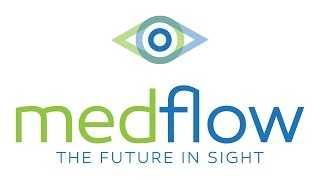 Kosten ähnlicher Produkte wie MedFlow EHR vergleichen
Startpreis
N/A
385,00 $/Monat
360,00 $/Monat
N/A
MedFlow EHR – Bereitstellung und Support
Einsatz
Cloud, SaaS, webbasiert
Windows (On-Premise)
Linux (On-Premise)
Training
Persönlich
Live Online
Webinare
Dokumentation
Funktionen von MedFlow EHR
API
Aktivitäts-Dashboard
Anpassbare Berichte
Anpassbare Formulare
Anpassbare Vorlagen
Berichterstattung und Statistik
Bestandsverfolgung
Compliance Management
Daten-Import / -Export
Datenspeicher-Management
Diagramm-Erstellung
Dokumentenmanagement
Dokumentenmanagement
Drittanbieter-Integration
E-Mail Erinnerungen
E-Mail Marketing
E-Mail-Management
E-Mail-Verteilung
Echtzeit-Daten
Einkauf & Empfang
Elektronische Rezepte
Elektronische Unterschrift
Elektronische Zahlungen
Erinnerungen
Eventplanung
Formularverwaltung
Für Optiker
HIPAA konform
Integration in die Buchhaltung
Inventarverwaltung
Kalenderverwaltung
Kontakt-Datenbank
Kreditplanung
Kundendatenbank
Kundenmanagement
Kundenportal
Kundenspezifisches Branding
Mehrere Standorte
Reklamationsabwicklung
Rückruf-Nachverfolgung
SMS-Nachrichtenversand
SOAP-Notizen
Self-Service Portal
Sichere Datenspeicherung
Terminplanung
Terminverwaltung
Versicherungsmanagement
Verwaltung von Patientenakten
Vorlagen-Management
Workflow-Management
Verwendete die Software für: Nicht angeboten
Quelle: SoftwareAdvice
Kommentare: Our practice is a two-location, five-physician operation with a strong focus on refractive surgery. Our combined patient volume is 150-200 visits daily.
While we were ready for the patient care benefits that we knew we could gain through EHR much sooner - we did not make our final selection until 2010. Our physicians selected Medflow as this was a platform designed specifically to meet the need of ophthalmic care.
We paid specific attention to the user friendliness as well as customization (or lack of over-customization that can really become the Achilles heel of any EHR) of the system, thinking ahead and hoping not to have to require professional IT support at every upgrade to make the system update across all templates.
Medflow fits those characteristics. We instantly took to the wonderful, single screen exam as well as refractive module that is utilized the most by our refractive surgeons for pre-, intra- and post-operative care.
One of the main deciding factors was imaging integration - we love having DICOM in place that allows for error-free application of digital images - such as OCTs, Visual Fields, Corneal Topographies - directly into the EHR. Many other EHR systems require third party devices to accomplish the same thing.
Our doctors and technicians enjoy using Medflow in daily patient care, and electronic charting has become the second nature for them.
It is important to mention that Medflow integrated seamlessly with our Allscripts PM system, as well as patient portal via Vision Connect (that bridges both EPM and EHR).
Highly recommend considering Medflow for any practice of ophthalmology!
Verwendete die Software für: Nicht angeboten
Quelle: SoftwareAdvice
Kommentare: Our practice has 14 locations, a LASIK Suite, and a surgery center which is AAAHC accredited. We have a high volume of cataract practice and see approximately 350 patients a day in our rural clinical setting. We have been using Medflow EHR going on four years now. We were the first Ophthalmology practice in the country to meet meaningful use. I have found Medflow to be reactive and proactive to our needs, and the full screen exam very user friendly. We are on the newest version of Medflow. Implementation was a seamless event in our practice and was basically a celebration of all the hard work we put into it on the front end when we were getting the product ready for use. After a full week, we were back to seeing a full patient load. Many of the providers took themselves live prior to our actual go live date. They did that because it was easy for them to do so. We also use Medflow in the surgery center which has been an extremely nice tool for the staff. I have and would recommend Medflow of colleagues. I know that Medflow currently has the most providers who attested for meaningful use. That statement speaks volumes of what they have accomplished. We'd never go back to paper.
Richard H.
Administrator in USA
Krankenhausversorgung & Gesundheitswesen, 51-200 Mitarbeiter
Verwendete die Software für: Mehr als 2 Jahre
What is the future of this product?
Kommentare: Overall, the product has been good but customer support has gone downhill quite a bit over the last couple of years.
Vorteile:
The program is fairly easy to use and easy to train your staff. Some customization is available to meet physician needs.
Nachteile:
Updates don't always seem to keep up with the industry standards of other software programs similar in nature.
Gesundheit, Wellness & Fitness, 2-10 Mitarbeiter
Verwendete die Software für: Mehr als 2 Jahre
Good program/ Poor customer service
Kommentare: You can't reach a person when you call for support. You have to leave a message or email them and hope that you get a response
Vorteile:
Software is very user friendly and easy to use
Nachteile:
Lots of little issues and they update during business hours and slow the system down. Customer support is pretty bad
Medizinische Praxis
Verwendete die Software für: Mehr als 2 Jahre
Quelle: SoftwareAdvice
Good product but very poor support and service.
Vorteile:
The EMR has all the information needed for complete exams as well as specialty exams. Interface is busy but once you get used to it, it is very easy to navigate.
Nachteile:
Awful customer service and support. The last update that was issued on December 8th had an unknown interface change with our GE billing software. On January 5th, we still have not been able to submit claims due to MedFlow's error. GE never requested any changes to the billing interface. MedFlow seems nonchalant about this problem, a problem that has prevented us from submitting claims for over 3 weeks now!