Was ist Showcase Workshop?
Anzeigen, teilen und verkaufen wie nie zuvor.
Du brauchst kein sechsstelliges Budget, um eine App für dein Verkaufsteam zu erstellen. Mit Showcase hat dein Team sofortigen Zugriff auf den benötigten Inhalt – Broschüren, Datenblätter, Videos, Präsentationen usw. – alles ordentlich organisiert und stets zur Hand.
Kontrolle und Verteilung der Inhalte an deine Vertriebsteams in Echtzeit. 100 % anpassbar und markenfähig – gib dich nicht mit starren Vorlagen oder Themen zufrieden – erstelle Präsentationsanwendungen, die deine Marke widerspiegeln.
Wer verwendet Showcase Workshop?
Für B2B-Verkaufsteams jeder Größe, die sofortigen Zugang zu Verkaufsinformationen vor Ort benötigen. Showcase ist dein Ersatz für Ringbücher, gedruckte Broschüren und schwere Taschen voller Verkaufsmaterial.
Wo kann Showcase Workshop bereitgestellt werden?
Cloud, SaaS, webbasiert, Mac (Desktop), Windows (Desktop), Windows (On-Premise), Linux (On-Premise), Android (mobil), iPhone (mobil), iPad (mobil)
Über den Anbieter
Showcase Software
Ansässig in Wellington, Neuseeland
2012 gegründet
Telefon-Support
Chat
Über den Anbieter
Showcase Software
Ansässig in Wellington, Neuseeland
2012 gegründet
Telefon-Support
Chat
Showcase Workshop – Videos und Bilder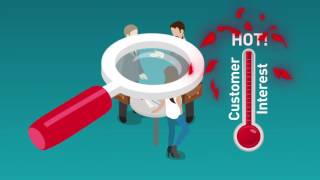 Kosten ähnlicher Produkte wie Showcase Workshop vergleichen
Showcase Workshop Funktionen
Aktivitäts-Dashboard
Animation
Anpassbare Vorlagen
Asset Sharing
Asset-Kategorisierung
Audiodatei-Management
Berichterstattung / Analyse
Bibliothek von Vermögenswerten
Content Delivery
Content-Management
Engagement-Tracking
Für Vertriebsteams/ -organisationen
Inhalt-Bibliothek
Katalogisierung / Kategorisierung
Kundenspezifisches Branding
Leistungskennzahlen
Medienbibliothek
Mobile App
Mobiler Zugriff
Offline-Präsentation
Self-Service Portal
Suchen / filtern
Textbearbeitung
Versionskontrolle
Video-Unterstützung
Volltextsuche
Werkzeuge zur Zusammenarbeit
Wissensmanagement
Zugriffskontrollen / Berechtigungen
Alternativen für Showcase Workshop
Bewertungen über Showcase Workshop
Phil Y.
Marketing Manager in Neuseeland
Verifizierter Nutzer auf LinkedIn
Umweltdienstleistungen, 51-200 Mitarbeiter
Verwendete die Software für: Mehr als 1 Jahr
Sliced bread isn't this good!
Kommentare: Our Sales team love it. No more brochures in their cars or out-dated information. And it runs without an internet connection. Awesome.
Green Gorilla are the game-changers in waste recycling services, so to have our team using printed brochures was going against our philosophy of waste minimisation. Our clients have been very impressed with the sales presentations. We love using the notification feature when a client opens an email generated from Showcase - our team call within 20 mins. The clients are always amazed at our timing!
Vorteile:
Creation and administration of Showcase is a breeze. If you can use PowerPoint or Keynote, then this App is like changing from a pair of sneakers into a pair of Gucci loafers. It's better. Read the Showcase tips first! They've done the hard work. I'd recommend planning your Showcase and getting all your content (including images and text) ready before you start building. That is the hardest part! Building and updating is a breeze.
Nachteile:
There's nothing I dislike about the software. It does what you want it to do.
Antwort von Showcase Software
vor 2 Jahren
Thanks for such a glowing review, Phil! We love hearing success stories and are pleased to know our sharing notifications are making you look even cooler than you already are when you follow up with prospects.
Richard F.
Director in Neuseeland
Immobilien, 11-50 Mitarbeiter
Verwendete die Software für: 1-5 Monate
Presenter
Vorteile:
Figuratively as a presenter it allows you to focus on a few relevant chapters rather presentation the whole book. A second presentation to a different group allows you to reference the same book but tell a different story by focusing on other chapters
Nachteile:
Difficult to print. Difficult to email relevant sections/chapters without sending the whole book. Would be good if you could "book mark" something that can be referred to later
Antwort von Showcase Software
vor 2 Jahren
Thank you for your review, Richard! We love helping you tell your story. I've sent you an email about how to bookmark and share specific parts of your presentation so you know how to do it in future. We know it's frustrating not being able to print your whole presentation but you're making a huge difference and saving a lot of trees by switching to digital presentations!
Steve V.
Transport Manager in Australien
Chemikalien, 201-500 Mitarbeiter
Verwendete die Software für: Mehr als 2 Jahre
newer is not necessarily better??
Kommentare: has been generally ok ,
Vorteile:
is a good platform for my guys to access procedures etc from
Nachteile:
it has been made too complicated to use for me.. adding new slide shows or notes etc has become as stated early more complicated..
Antwort von Showcase Software
vor 3 Jahren
Hi Steve, Thanks for taking the time to review Showcase Workshop. We will be in touch to discuss your frustrations with our new editor and see if we can help smooth some of those for you. There definitely have been a lot of upgrades recently and we hope they'll be of long term value to you and your team.
Matt E.
Market Planning Assistant in Neuseeland
Automotive, 51-200 Mitarbeiter
Verwendete die Software für: Mehr als 2 Jahre
How we have used showcase
Kommentare: We use Showcase to educate sales staff about products as well as it being a point of sale tool for our sales staff. Our staff have a very high engagement rate with Showcase and it shows they are learning the information we are putting on to Showcase. We see this resulting in more informed sales staff that are able to highlight the benefits to customers more clearly.
Vorteile:
There are a lot of pros to Showcase that work well for our business and products that we sell. -Firstly the ease to update and alter any information as we need to is crucial for our new model releases. As well as the ability in put any information or background images we need to. -The sharing function is fantastic for our sales network to be able to quickly engage with their customers with our uniform and relevant material. -Showcases ease of use has been a large factor in it becoming our centralised platform for all of our sales networks information. -Being able to Email all of our users through Showcase is also a great way to keep the brand and sales network connected with the latest information. - Lastly and most importantly the Showcase team are always more than willing to help out with any of our issues or questions and act extremely quickly to get us a great result. They recently creating a contact tracing solution for us incredibly quickly and with everything we could have asked for.
Nachteile:
The only thing we have had complaints on from users is the size of the application. However this is due to us putting a large amount of documents on Showcase. Showcase also helped us by optimising the documents which helped reduce our app size. - No real cons here.
Antwort von Showcase Software
vor 2 Jahren
Thanks for your review, Matt! We're happy to hear your team is engaged with Showcase and that the contact tracing form has been useful. Our friendly help desk team is always happy to help with optimizing your files so just sing out if you run into any issues with the size of your presentations.
Aimee P.
Business Development Manager in Neuseeland
Immobilien, 51-200 Mitarbeiter
Verwendete die Software für: 1-5 Monate
In Betracht gezogene Alternativen:
Colliers Wellington Review
Kommentare: We can now produce Submissions, Information Memorandums, Marketing Reports, Market Overviews and client presentations using templates we have created and turn jobs that were historically very time-consuming and stressful into a job with speed to market following a simple templated process. Getting insight into our client and customers activity is hugely benefitial for us to refine and improve how we conduct business We hope to get all of our Colliers business groups around the country onto using showcase.
Vorteile:
Option to create showcases then create copies to edit - this has given us the foundation for simplified templates. Ability to use existing marketing (PDFS, Videos etc.) as well as online content to add value to our presentations and remove the need to re-creation. The Analytics it provides into recipients viewing of showcases - Who looked at what and for how long, when etc. - this provides us insight into our clients interests and qualifies their interest in a property.
Nachteile:
The filing system could use some help - I would be very helpful if entire folders could be moved into other folders instead of having to move files individually. Once you have a lot of files, finding the ones to move and the folder to move them into is very difficult and quite time consuming if you need to do a major tidy up of the filing system. Hotspot Alignment Grid/tool/guide - It would be superb if when creating multiple hotspots on a page you could either a) turn on a grid to assist with alignment, b) select mutliple hotspots and click 'justify' and choose either left, right, top or bottom and they would all align, c) there was a guide that appeared when you select a hotspot to help you align with existing hotspots like the feature in InDesign. Moving hotspots - It would be fantastic if you could use your mouse to select multiple hotspots and move them in bulk. For example if we have created a table which is a hotspot of rows and a hot spot of columns full of hotspots for each cell of data, we'd like to select the whole table and move it instead of moving potentially 100+ hotspots individually. The ability to highlight and change the colour, typeface, font, alignment of different parts of text within a single hotspot. For example, I'd like to create one Text Hotspot and within that have the heading, subheading, text, quote, text & legal title/disclaimer. Having to make an individual hotspot for each of these and then align them is very time consuming and difficult.
Antwort von Showcase Software
vor 2 Jahren
Thanks for your review, Aimee! We love working with Colliers to create customizable presentations that you can track. We really appreciate your suggestions for where we can improve; you'll be pleased to know that a number of these are actually on our list to implement and we'll be sure to let you know when they go live!