Was ist Ragic Builder?
Flexible Cloud-Datenbank für Unternehmen mit einem Online-Datenbank-Builder im Tabellenkalkulationsstil, mit dem Unternehmen jeder Größe ihre eigenen relationalen Datenbanken ohne Programmierung entwickeln können. Kunden können die Installation auch über die Bibliothek mit vorgefertigten Datenbankanwendungen vornehmen.
Zu den Vorteilen zählen die Webeinbettung, Einstellungen für Nutzerzugriffsrechte, leistungsstarke Verknüpfungsoptionen, einfachere Berichtserstellung und Genehmigungsprozesse.
Wer verwendet Ragic Builder?
Unabhängig davon, ob es sich um ein Team in einem großen Unternehmen oder um ein kleines bis mittleres Unternehmen handelt, benötigen alle Unternehmen eine Datenbankanwendung, die für ihren eigenen Workflow geeignet ist.
Wo kann Ragic Builder bereitgestellt werden?
Cloud, SaaS, webbasiert, Mac (Desktop), Windows (Desktop), Windows (On-Premise), Android (mobil), iPhone (mobil), iPad (mobil)
Über den Anbieter
Ragic
Ansässig in Taipei, USA
2008 gegründet
24/7 Live-Support
Chat
Erhältlich in diesen Ländern
Taiwan, Vereinigte Staaten
Sprachen
Chinesisch, Chinesisch (traditionell), Englisch, Japanisch, Spanisch
Über den Anbieter
Ragic
Ansässig in Taipei, USA
2008 gegründet
24/7 Live-Support
Chat
Erhältlich in diesen Ländern
Taiwan, Vereinigte Staaten
Sprachen
Chinesisch, Chinesisch (traditionell), Englisch, Japanisch, Spanisch
Ragic Builder – Videos und Bilder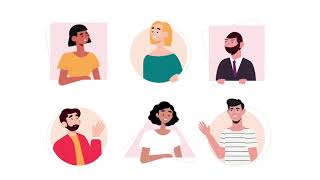 Kosten ähnlicher Produkte wie Ragic Builder vergleichen
Ragic Builder Funktionen
Backup und Recovery
Datenbank-Umwandlung
Datenerfassung und Übertragung
Datenkatalogmanagement
Datenreplikation
Datenspeicher-Management
Kundendatenbank
Zugriffskontrollen / Berechtigungen
Alternativen für Ragic Builder
Bewertungen über Ragic Builder
Verifizierter Rezensent
Program Manager in USA
Verifizierter Nutzer auf LinkedIn
Bau, 10.000+ Mitarbeiter
Verwendete die Software für: Mehr als 1 Jahr
In Betracht gezogene Alternativen:
Key management tool. Get and use it.
Kommentare: Just wonderful.
Vorteile:
Easy to use. Logical set up. Firm access control limits on users could be set up.
Nachteile:
Report could be a bit easier to format.
Stephen G.
Partner Manager in Südafrika
Informationstechnologie & -dienste, 51-200 Mitarbeiter
Verwendete die Software für: 1-5 Monate
In Betracht gezogene Alternativen:
Ragic is unlike any other solution based on my 20+ years experience
Kommentare: I have solved various CRM, workflow, project management, asset management and very unique partner profiling for my business and clients. The builder is easy to use and very rich in what you are able to do in creative ways. You know a customization tool is mature when you are able to be creative with the facilities it provides to do some new. What I also really appreciate is the responsiveness and help the Ragic team provides and trust me I send them a request almost daily. They are very helpful and very professional. I enjoy Ragic and see so much value in it that I am currently paying for a licence of my personal use which tells you a lot.
Vorteile:
I have been involved in the customized solution space for over 20 years, and I built a platform very similar to Ragic in 2001 so I can confirm it ease of, being able to build what users and the business need is the most valuable aspect of Ragic. All competitor solutions I have worked with ranging from MS Dynamics, SalesForce and products like Heat do not provide the simple ease of creating a functional database solution. All of them require very skilled expertise which in turn leads the costs and lengthy timelines in delivery. Spreadsheets since inception (1969) in the have been the most used for of database in history and therefore Ragic's strategy to make it core to their framework provides endless capabilities, but most importantly makes user adoption almost seamless. Layered on-top of all this I have yet to find functionality which does not exist, or is not on the Ragic teams radar. When I have raised some new enhancement they team always makes an effort to understand my or our clients needs before lodging it with the development team.
Nachteile:
The reporting is not rich enough and although you can get the data into other tools via the Ragic API it is not a simple process to create reports across Ragic tables/sheets. The mobile app is also fairly limited in functionality and design is lacking. The ability to white-label the app would make a big difference. Lastly deeper out of the box integrations to 3rd party tools are needed to allow it to work seamlessly with many other apps. Examples would be MS Outlook, Trello or other workflow management solutions. Zappier is a workaround for this but requires costs development.
Nancy S.
psychtherapist in USA
Gesundheit, Wellness & Fitness, Selbstständig
Verwendete die Software für: 1-5 Monate
difficult, trouble signing in, felt frustrated, but I'm incompetent in computers.
Kommentare: If I was better at using it, it would have organized my contacts well.
Vorteile:
Nice ability to set my own categories for the database, clear presentation of data, good and responsive technical support. Also, they offer 3 free databases, which is nice.
Nachteile:
Cannot change the order of entries, it's just listed in order of when you input the info, so couldn't alphabetize, or other re-ordering, which was essential to me. Hep menus dealt with higher level problems than I was having, I needed very fundamental help ("how do you turn this on?")
Jan V.
CTO in Deutschland
Unternehmensberatung, 2-10 Mitarbeiter
Verwendete die Software für: Mehr als 2 Jahre
Highly customizable and effective online database
Kommentare: Overall experience was surprisingly good. The system is so flexible, customizable and extensible that we can gradually move ALL internal processes into Ragic, not only CRM and ERP, but also various other admin processes.
Vorteile:
1. Ease and speed in which we initially set up the system and customized to our workflows, which are fairly complex and would normally need advanced customizations of CRM systems 2. Ability to ingrate our own 3rd party scripts for email automation via Ragic API 3. Great customer support
Nachteile:
Minor: UI design is a bit outdated in look & feel
Wander J.
Owner in Brasilien
Landwirtschaft, 2-10 Mitarbeiter
Verwendete die Software für: Mehr als 1 Jahr
The "multi-tool" / "All-in-one"Software
Kommentare: I have a farm in Brazil and I started with Ragic last year!
I started with a small database controlling my Corn and Soybean Silos.
Then I created a new one to control my farm finance.
Now I am controlling my employees, and all the farm bussines!
Vorteile:
It's an amazing software, with Ragic you have a flexibility to do everything you want. From a small database to a big database you can do it with ragic. The IOS App is really good and is helping me a lot.
Nachteile:
I really need the device GPS Location capture feature.