Was ist Revelation Pets?
Zeitsparen sollte schmerzlos sein. Revelation Pets Buchungs- und Automatisierungssoftware hilft deinem Haustierpflege-Geschäft, Zeit zu sparen. Normalpreis $ 49 USD / 39 GBP / monatlich danach. Kein Vertrag. Jederzeit kündbar. Mit KOSTENLOSER Einrichtungshilfe, KOSTENLOSER Datenübertragung von deinem bestehenden System und KOSTENLOSEM Support, ist Revelation Pets die intelligente Wahl zur Verwaltung deines Zwingers oder Zuchtbetriebs.
Wer verwendet Revelation Pets?
Menschen, die keine komplizierte Software sondern ein einfaches Leben möchten
Revelation Pets – Details
Gingr
2014 gegründet
Revelation Pets – Details
Gingr
2014 gegründet
Revelation Pets – Videos und Bilder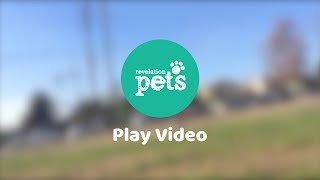 Kosten ähnlicher Produkte wie Revelation Pets vergleichen
Startpreis
39,00 $/Monat
N/A
39,00 $/Monat
19,99 $/Monat
Revelation Pets – Bereitstellung und Support
Kundenbetreuung
E-Mail/Helpdesk
FAQ/Forum
Wissensdatenbank
Chat
Einsatz
Cloud, SaaS, webbasiert
Mac (Desktop)
Windows (Desktop)
Windows (On-Premise)
Chromebook (Desktop)
Training
Live Online
Webinare
Dokumentation
Videos
Funktionen von Revelation Pets
API
Aktivitäts-Dashboard
Aktivitäts-Verfolgung
Alarmfunktion / Benachrichtigungen
Aufgabenmanagement
Aufgabenplanung
Automatische Sicherung
Automatisierte Terminplanung
Barcode / Tickets scannen
Belegmanagement
Benutzer-Management
Berichterstattung / Analyse
Dokumentenmanagement
Dokumentenspeicher
Drag-and-Drop
Drittanbieter-Integration
E-Mail Erinnerungen
E-Mail-Benachrichtigungen
Einstellungen (Personalbeschaffung)
Elektronische Unterschrift
Elektronische Zahlungen
Erinnerungen
Foto-Management
Haustiergeburtstag-Tracking
Haustierpflege
Impfstoff-Management
Individuelle Anpassung
Kalenderverwaltung
Kreditkartenbearbeitung
Kreditkartenmanagement
Kreditplanung
Kundenhistorie
Kundenkonten
Kundenmanagement
Kundenmanagement
Kundenportal
Kundenservice-Management
Lohn- und Gehaltslisten-Management
Mehrere Standorte
Mitarbeiter-Stempeluhr
Mitarbeitermanagement
Mobiler Zugriff
Online-Buchung
Personalisierung
Rabattmanagement
Rechnungsmanagement
Reservierungs-Management
SMS-Erinnerungen
SMS-Nachrichtenversand
Suchen / filtern
Terminplanung
Terminverwaltung
Tierdatenbank
Veranstaltungskalender
Verfügbarkeit-Management
Verkaufspunkt POS
Wiederkehrende Aufgaben
Zahlungsabwicklung
Siehe die vollständige Tierhaltung Software (Haustiere) Liste
James D.
Investor in UK
Verifizierter Nutzer auf LinkedIn
Telekommunikation, 11-50 Mitarbeiter
Verwendete die Software für: Mehr als 1 Jahr
Great features, support and development
Kommentare: Automation of bookings saves us a lot of time.
Payment processing saves time and helps us report.
Professional experience for our customers.
Record keeping and security checks. etc. Ensures that pets are all up to date on vaccinations.
Vorteile:
ease of use. Good elegant design both technically and human interface. Good integration. Good software development path with new features being added.
Nachteile:
I'd like the Credit card/Stripe integration to be a bit neater. I find it a little confusing. sometimes it is not obvious if your payment has gone through. Same for refunds. Stripe and Revelation pets can become out of sync if you do a refund on the stripe console for example you have to replicate it in rev pets. When taking payment it is not always obvious that payment has been sucesful so I have to go into the stripe console to check. The payment options in the drop down list could do with refining e.g. credit card, debit card and stripe. I have been caught our and clicked on credit card when I should have selected stripe.
Gastgewerbe, Selbstständig
Verwendete die Software für: 6-12 Monate
In Betracht gezogene Alternativen:
Revelation Pets Boarding Software
Kommentare: I am so glad I switched from my old provider to this one. I thought my previous provider was good but this has far out weighed the expectations I had at the start - it has a neat, clean and tidy appearance. It is specifically for boarding animals which is brilliant. The team take on board suggestions and try their best to help and sort out any problems.
Vorteile:
The ease at which it can be accessed from ipad, laptop and phone from anywhere with wifi. The ease of creating an invoice and sending it to a customer. The variety of reports that can be created. Individual Pet profile for boarding animals. If there is a problem then the Rev pet staff get back in contact quickly. The use of vaccination information is an excellent feature and related reports and how this can be integrated into communications with guests. The use of electronic payments for things like deposits and appointments. the appearance is clean and slimline and looks very professional. I like that the rev pets team are willing to listen and take onboard improvement suggestions and are continually striving to improve their product
Nachteile:
it is still being improved and just a few little things need to be quickly ironed out such as the available appointment times being specific not just general. a few things can only be updated by the admin once a pet profile has been set up eg adding a vet details
Matt M.
Owner in Neuseeland
Tierarzt, Selbstständig
Verwendete die Software für: Mehr als 2 Jahre
Used to be good until it was bought out by a big corporate in April 2020
Vorteile:
It is reasonably intuitive to use once familiar with the product. It has a well rounded feature set including customer reminders, various adjustable report settings and integration with third party software.
Nachteile:
For the first 3.5 years of using this software, it has been very reliable, and the developers were very proactive and responsive to suggestions for changes and improvements, and it was not uncommon for the software to be improved upon every couple of months. However since the software was bought up by Gingr in April 2020, there have been no new updates at all, and it has become unreliable and I no longer trust it to give me accurate information. Unless changes are made, I will be looking elsewhere for other alternatives.
Antwort von Gingr
vor 10 Monaten
Hi Matt, Thank you for taking the time to leave us this review. We understand how important feature updates and improvements are to the facilities using Revelation Pets and we intend on continuing to provide this going forward. I would like to provide some background regarding why we saw these updates and improvements slow down. Revelation Pets was acquired by Togetherwork in March of 2020 shortly before the first round of shutdowns took place. Like many businesses in 2020, Gingr & Rev Pets had to adjust our resources and plans to navigate COVID-19. As a result, development of new features for both applications slowed. As we move forward with Rev Pets in 2021, our teams will be completing monthly updates to the application versus the quarterly updates that previously took place. You can stay up on releases via the release notes found directly in the Rev Pets application and we highly encourage users to post and upvote feature requests via the Rev Pets Canny board.
Gastgewerbe, 11-50 Mitarbeiter
Verwendete die Software für: Mehr als 1 Jahr
In Betracht gezogene Alternativen:
Tested Everything in the Market
Kommentare: From migrating into it, to our daily use, we love Revelation Pets and it has been a great experience. We tested 3 other dog hotel software and all failed to tick all the boxes except RP. Try it out, you will not be disappointed.
Vorteile:
This software is robust but with an easy user experience. I found this the hardest feature to find and it was the most important to us. We had previously worked with software that was incredibly robust and useful but training was a nightmare. No one could learn it on a one off. Revelation Pets is intuitive. A new employee can sit with it for 20 minutes and quickly understand the basic functionality. It integrates with Square amongst other payment gateways. It's online booking for clients is also easy and has a nice UI. It has all the features we need without clutter or confusion. Best of all is the customer support. It is the best of any software I have ever used. They are prompt and attentive.
Nachteile:
The cons I can think of are things I cannot do with it yet that are really just specific to my use. Like, I could use the ability to also sell grooming packages or handle recurring monthly services but that doesn't speak to the software as a whole, that's just us.
Lisa S.
Owner/Operator in Neuseeland
Verwendete die Software für: Mehr als 2 Jahre
We love the software from Revelation Pets.
Vorteile:
We have a small but rapidly expanding boarding and daycare facility in New Zealand and to have a supported software package that is constantly updated and kept in the cloud is an true asset to our business. Anyone can use the product with ease and you can suggest enhancements which the team at Revelation Pets will develop for release to all without further costs back to their clients. Our customers use the product to make their own bookings which is really beneficial to both our customers and ourselves and the reporting features help us to keep track of our progress from year to year or week to week. Recently I asked fir an enhancement to check off multiple payments in one action and this was acknowledged quickly, developed and presented back to me with a very short time frame. Pretty exciting really when you are the client and you ask for something that then gets delivered free to you all within a couple of weeks! A further bonus is if you have a question you always get a reply from the team in a really timely manner. We fully recommend Revelation Pets to anyone, anywhere in the world that would like to grow or enhance their business and make it simple for their own customers and your staff. Simple to use, packed with features, regular upgrades that are free, one set price, and a product that teams up with other products such as mail chimp to make your services even better. Great stuff Revelation Pets!