Was ist AppDynamics?
Ein Anwendungsintelligenz-Unternehmen, das Konzerne mit der nächsten Generation von APM-Software versorgt, um Kundenerfahrungen zu überwachen, zu verwalten, zu analysieren und zu optimieren; und das dir auch komplexe Software-Umgebungen, die im Hintergrund laufen, bietet. Kreiert für die Bedürfnisse Software-definierter Unternehmen, viele der weltweit größten Marken wählen AppDynamics, um digitale Transformation zu beschleunigen und Kundenerfahrungen zu verbessern, einschließlich Concur, DIRECTV, eHarmony, Kraft, MTV Networks, NASDAQ, Progressive Insurance und Sephora.
Wer verwendet AppDynamics?
Software-definierte Unternehmen
Wo kann AppDynamics bereitgestellt werden?
Cloud, SaaS, webbasiert, Mac (Desktop), Windows (Desktop), Linux (Desktop), Android (mobil), iPhone (mobil), iPad (mobil)
Über den Anbieter
AppDynamics
Ansässig in San Francisco, USA
2008 gegründet
Telefon-Support
24/7 Live-Support
Über den Anbieter
AppDynamics
Ansässig in San Francisco, USA
2008 gegründet
Telefon-Support
24/7 Live-Support
AppDynamics – Videos und Bilder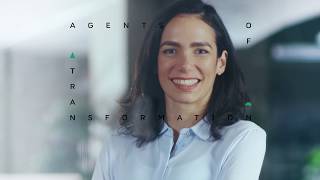 Kosten ähnlicher Produkte wie AppDynamics vergleichen
AppDynamics Funktionen
API
Aktivitäts-Dashboard
Aktivitäts-Verfolgung
Alarmfunktion / Benachrichtigungen
Analyse auf Anwendungsebene
Analyse von Verlaufstrends
Anomalieerkennung
Anpassbare Berichte
Anwendungsmanagement
Baseline-Manager
Berichterstattung / Analyse
Berichterstattung und Statistik
Big Data Analytics
Dashboard
Dashboard-Erstellung
Data Mapping
Daten-Import / -Export
Datenaggregation
Datenmigration
Datensammlung
Datenvisualisierung
Diagnosewerkzeuge
Drittanbieter-Integration
ETL
Echtzeit-Analytik
Echtzeit-Benachrichtigungen
Echtzeit-Daten
Echtzeitüberwachung
Fehlerbehebung
IT-Monitoring
Kapazitätsmanagement
Kostenmanagement
Leistungsanalyse
Leistungskennzahlen
Leistungsüberwachung
Mehrfache Datenquellen
Priorisierung
Ressourcenmanagement
Server-Überwachung
Uptime-Berichterstattung
Ursachenanalyse
Verfolgen von Vermögensanlagen
Verwalten mehrerer Clouds
Zugriffskontrollen / Berechtigungen
Überprüfung von Vorfällen
Überwachung
Alternativen für AppDynamics
Bewertungen über AppDynamics
sonal
Performance Test Consultant in USA
Verifizierter Nutzer auf LinkedIn
Verwendete die Software für: Mehr als 1 Jahr
This tool is amazing in terms of performance bottleneck analysis and user friendliness
Kommentare: Integration with load runner
Vorteile:
The good thing about the tools is its integration with the load runner tool for performance testing We can get the exact method and class names from the code which helps in finding the bottleneck
Nachteile:
Some flex calls cannot be captured with the appdynamics so cannot be used for the flex coded developed applications. Extra license cost for the database monitoring can be more structured
Verifizierter Rezensent
Senior Solution Engineer in Italien
Verifizierter Nutzer auf LinkedIn
Internet, 51-200 Mitarbeiter
Verwendete die Software für: Mehr als 2 Jahre
In Betracht gezogene Alternativen:
AppDynamics - why to choose it
Kommentare: I was able to keep monitoring the performance of a complex ecosystem. Thanks to the product I have a clear vision of the full architecture including the communication/flow between different services part of the solution.
With the alert notification, I am able to keep monitoring the performance of the system (I can immediately understand if something is going bad after a delivery for example) and the error. Moreover I can check the status of the servers running the solution.
Vorteile:
The possibility to go into detail in case of error. You can arrive to the line of code having the issue. At the same time, in case of bad performance, you are able to know what was happening at that moment. I would add also the alert section, it helps you to trigger alarm when it is needed. That may be fantastic for the team managing the operation / support h24. This team may be also helped by the dashboard that the users of AppDyn can create.
Nachteile:
Setup of the Agent - there are other products doing better this part (the concept of OneAgent available for example in Dynatrace). Setup complex in case of SAP ecosystem. Real User Monitoring - the products specialized on this topic (doing only this) are better than AppDynamics. At the same time, with AppDyn you can have the monitoring end to end (from the final users to the specific server)
Daniel
TOC Operator II in
Verifizierter Nutzer auf LinkedIn
Einzelhandel, 10.000+ Mitarbeiter
Verwendete die Software für: 6-12 Monate
Quelle: GetApp
Shaun D
Business Owner in USA
Verifizierter Nutzer auf LinkedIn
Verwendete die Software für: 6-12 Monate
Skeptical at first and now speechless and client ecstatic!
Kommentare: One platform that allows you to view key metrics of any "online store/service" in one pane. In a digital economy now and more people embracing the "cloud", which comes at a premium......it's great to be able to "see" in real time not only your infrastructure performance but the performance of the users and the apps and allows you know EXACTLY where the change is needed. Which gives organizations the option of freeing up staff, thus freeing up "salary" and putting it back in their bottom line.
Vorteile:
Single pane viewing of what matters most. Simple click of a button and I can view infrastructure response, user "click thru" i.e. completes to weekly/monthly reporting taking only minutes instead of hours or days. We were able to view what percentage of users visited/clicked thru with device and time of day and able to see their drop point. Immediately saw a trend and got our app team on it and saw almost immediate uptick in customer completes/orders. What sold me was the agentless monitoring of the databases so we could actully see in real time what days/times we needed to apply additional CPU resources.
Nachteile:
I guess I really can't state a "plausible" con......the software goes above and beyond what we had envisioned and actually made everyone's duties easier to complete which we were able to turn reports and analytics around quicker.......so if I had to complain about something.....maybe the price??? But isn't always about "price".
Verifizierter Rezensent
Assistant Consultant in USA
Verifizierter Nutzer auf LinkedIn
Informationstechnologie & -dienste, 10.000+ Mitarbeiter
Verwendete die Software für: Mehr als 2 Jahre
Application Monitoring and Management
Kommentare: AppD can monitor all kinds of applications, it provides real time user traffic details on the applications and how much data is being fetched, what is the server capacity, provides over the period statistics about user load which helps us adding extra servers on the busiest days of the weeks helping end customers with more reliable and efficient service with respect to response time. It also provides details on the very minute level which helps with debugging of issues on production and many issues can be resolved without involving L2 or L3 support. It requires a little learning curve in the beginning but it has a very user friendly dash board and things gets easy when you have spent ample amount of time on this application. It is less cost effective but given the use of it, I would highly recommend Appdynamics to other businesses out there.
Vorteile:
Appdynamics, is a great application monitoring and management tool. It can monitor any application, server or database. It provides user traffic details, servers capacity, response time in real time. It helps resolves more than 90 % of server side issues by checking the appdynamics reports as it provides in depth details to the strategy calls.
Nachteile:
Needs a little bit of learning curve to get started and its a little less cost effective