Was ist HRLocker?
HRLocker bietet dir eine leistungsfähige und kosteneffektive HR-Plattform, um sicherzustellen, dass du das Beste aus deinen Mitarbeitern und Managern herausholst. HRLocker ist mehr als nur Cloud-Software, es ist eine Möglichkeit, das wichtigste Kapital deines Unternehmens, deine Mitarbeiter, zu verwalten. Es ermöglicht Unternehmen, alle HR-Funktionen an einem zentralen Ort zu verwalten.
Wer verwendet HRLocker?
Jedes Unternehmen, das seine HR-Prozesse in seinem Unternehmen automatisieren möchte und dadurch Zeit und Geld spart. Konzipiert für Unternehmen zwischen 3 und 10.000 Mitarbeitern.
Wo kann HRLocker bereitgestellt werden?
Cloud, SaaS, webbasiert, Android (mobil), iPhone (mobil), iPad (mobil)
Über den Anbieter
HRLocker
Ansässig in Lahinch, Irland
2010 gegründet
Telefon-Support
Chat
Über den Anbieter
HRLocker
Ansässig in Lahinch, Irland
2010 gegründet
Telefon-Support
Chat
HRLocker – Videos und Bilder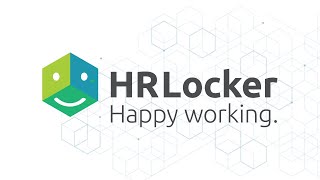 Kosten ähnlicher Produkte wie HRLocker vergleichen
HRLocker Funktionen
360-Grad-Feedback
Abwesenheits-Management
Ausfallzeit-Management
Automatische Zeiterfassung
Berichterstattung / Analyse
Berichterstattung und Statistik
Bewerber-Tracking
Compliance Management
Compliance-Verfolgung
Dashboard
Drittanbieter-Integration
Einstellungen (Personalbeschaffung)
Entschädigungsmanagement
Freizeit-Anfragen
Kalenderverwaltung
Krankheitsausfall-Nachverfolgung
Leistungskennzahlen
Lohn- und Gehaltslisten-Management
Mitarbeiter-Datenbank
Mitarbeitermanagement
Mitarbeiterprofile
Mobiler Zugriff
Online-Zeiterfassung
Personal-Metrik-Bibliothek
Personalbeschaffungs-Management
Self-Service Portal
Talent-Management
Timesheet Management
Trainingsmanagement
Trend-Analysen
Umsatzverfolgung
Urlaubsrichtlinienverwaltung
Urlaubsverfolgung
Urlaubsverwaltung
Zeit & Anwesenheit
Zeitverfolgung
Alternativen für HRLocker
Bewertungen über HRLocker
Diarmuid C.
Managing Director in Österreich
Groߟhandel, 2-10 Mitarbeiter
Verwendete die Software für: Mehr als 1 Jahr
In Betracht gezogene Alternativen:
Efficient professional service for monitoring in line with compliance
Kommentare: As a modern day company, we want to ensure we are fully compliant to all regulations. HR locker was recommended to us and the system has transformed how we manage our small team of staff. Time off and time is easily recorded now and the ability to produce reports if needed is superb. From the start, the assistance from HR locker support staff (Crystel) was fantastic. From initial testing of the software right down to full installation the team at HR locker could not have been more helpful and ensured we were happy.
It has transformed our time and attendance recording to being more professional and that of a modern employer.
Thank you HR locker.
Vorteile:
Easy of use to log working hours. Easy of use for staff to book holidays. Transparency for all staff where needed so holidays dont clash. Ability for management to produce reports accurately and easily. Support staff behind HR locker ensuring all my queries or problems are answer really quickly. (Top marks) Uploading of certificates under each staff profile. Everything is kept in one place.
Nachteile:
No App version. For our territory staff, and app would be far easier and quicker for them instead of having to log into a web based version. The format of the dates when booking holiday can be confusing especially for older staff. It would be good if you could log your hours worked in advance, for example 6 months ahead (particularly for regular office staff). And only change then if needed.
Antwort von HR Locker
vor 2 Jahren
Hi Diarmuid, we have released a new app for clock in and out that I think is what you are looking for! I'll get one of the guys here to give you a call :)
Lorraine M.
Chief People & Culture Officer in Irland
Telekommunikation, 51-200 Mitarbeiter
Verwendete die Software für: Mehr als 2 Jahre
Excellent HR Tool
Kommentare: All in all, HR Locker is an excellent tool. It is used daily in our company by each employee. It is a safe place for us to store our Policies and Procedures so that they can be signed and reviewed over and over again when required. HR Locker has some great features but one that I have to call out is their Customer Support, there is always someone available to help when it's needed and they have all gone above and beyond to help us at Spearline. I would definitely recommend this product.
Vorteile:
This tool is very easy to use. The majority of it is self-explanatory which is great as we have new users added each month. I love that Hirelocker is linked to HR Locker and any candidates that are hired are automatically placed in the Onboarding Office. I also like the reports section - again everything is in one place and easily accessible.
Nachteile:
I would love to see the "Time Off" section being updated to include Gmail so that when someone books annual leave in HRLocker that it updates their calendar also. I belive this is readily available for Outlook email but not Gmail as of yet. I would also like to see two additional sections in the HR Locker RTR section. Currently, it has "Goals" but I would also like to see a section for "Competencies" and "Learning & Development Needs" - this would give a clearer picture for both the employee and the manager.
Antwort von HRLocker
vor 2 Jahren
Hi Lorraine, Thank you so much for your feedback! The email should be able to sync with Gmail so I will get one of the guys to follow up with you. We have done some recent updates to the RTR section which I think might solve your problem so Ill get them to chat about that with you as well! Crystel Rynne
Rabia M.
HR Manager in Irland
Bildungsmanagement, 201-500 Mitarbeiter
Verwendete die Software für: Mehr als 2 Jahre
HR Locker
Kommentare: Overall, it is a good software. It also depends on the package that Griffith College or any organisation buys. I have only worked with SAP, Ultipro, Peoplsoft prior to this. These are much more expensive and the expectation of output would be different. [SENSITIVE CONTENT HIDDEN] has been extremely helpful throughout and is an excellent representative for HRLocker.
Vorteile:
HR Locker is very user friendly as an employee.
Nachteile:
- Some of the reports were blank when generated e.g. time-on reports - The programming behind the fields is not always accruate e.g. user cancels a week's holidays, the time-off field is updated (i.e. it is cancelled and the balance is updated accordingly), however, in the time-on field, those days that were booked as holidays continue to show as the generic day time 9am - 5.30pm when the typical visible field would appear empty with no times showing. This implies that the fields in the background are not correlated in the programming. Additionally, this example does not happen each time which adds to the programmind not correlating consistently. - Despite the above, the software is very economical and therefore the expectations of accuracy and output should reflect the cost. Overall, it is a good software.
Antwort von HRLocker
vor 2 Jahren
Thank you Rabia for taking the time to give us feedback. We are always here to help, I will make sure that support follows up with you in regards to any issues that you are having!
Katya I.
HR Administrator in Irland
Personalbeschaffung & -besetzung, 11-50 Mitarbeiter
Verwendete die Software für: Mehr als 2 Jahre
HRLocker Review
Vorteile:
Help feature, support chat is very quick
Nachteile:
Not cons as such but we don't use some features
Hilary D.
HR Manager in Irland
Finanzdienstleistungen, 51-200 Mitarbeiter
Verwendete die Software für: Mehr als 2 Jahre
Easy to Use and Great Support
Kommentare: This is the 3rd organisation where I've used this software (I introduced it in all 3). It's an easy way to manage employee leave and other 'HR' details. It's easy to implement and easy to use. The team is great, they offer quick support and they are very friendly, responsive and helpful. The price is reasonable and fair for the product.
Vorteile:
It's an easy way for employees and managers to request/approve/monitor leave. It avoids confusing spreadsheets. This is especially good for staff who's hours do not vary (ex. Salaried Staff working set hours). HR Docs makes it easy to ensure staff compliance with Essential Documents that require staff signatures. All 'HR' file information is now paperless and compliant with GDPR. Cost effective (easy to show cost/benefit given the efficiency is creates) HR Locker has reacted very quickly to the global pandemic and made very quick changes to the product that have been useful in the situation.
Nachteile:
We don't use a clock/in clock out system so the leave management isn't perfect (I have to use some workarounds). It's difficult to edit annual leave/sick leave once entered (it has to be deleted and re-entered). There are not many custom options to include/change as needed. What you see is what you get. Up until very recently, there hasn't been a lot of noticeable change to the system (PRO - over the past 4-6 months there have been several really impactful updates/changes).
Antwort von HRLocker
vor 2 Jahren
Thank you Hiliary for your feedback, we are always here to help! I will pass on your feedback to see how we can improve the HRLocker experience for you! :)