Was ist Genesis Chiropractic Software?
Genesis wurde sowohl für das Management von Patientenbeziehungen als auch für die Rentabilität von Praxen entwickelt. Die Software bietet eine ONC-zertifizierte Terminplanungs-, Dokumentations- und Abrechnungslösung. Es handelt sich um ein komplettes EHR- und Praxismanagementsystem, das dich bei jeder Aufgabe in deiner Praxis unterstützt. Du kannst die meisten Aufgaben in deiner Praxis automatisieren, einschließlich Patientenbeziehungsmanagement, Ertragszyklusmanagement, Compliance- und Büromanagement.
Wer verwendet Genesis Chiropractic Software?
Kliniken für Chiropraktik mit einem oder mehreren Fachgebieten, die den Gewinn, die Patientenbindung, die Compliance und die Büroeffizienz optimieren möchten.
Genesis Chiropractic Software – Details
Genesis Chiropractic Software & Billing
1997 gegründet
Genesis Chiropractic Software – Details
Genesis Chiropractic Software & Billing
1997 gegründet
Genesis Chiropractic Software – Videos und Bilder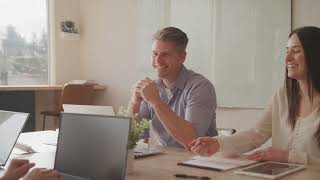 Kosten ähnlicher Produkte wie Genesis Chiropractic Software vergleichen
Startpreis
Nicht verfügbar
259,00 $/Monat
184,95 $/Monat
99,00 $/Monat
Genesis Chiropractic Software – Bereitstellung und Support
Kundenbetreuung
E-Mail/Helpdesk
FAQ/Forum
Wissensdatenbank
Telefon-Support
24/7 Live-Support
Chat
Einsatz
Cloud, SaaS, webbasiert
Mac (Desktop)
Windows (Desktop)
Chromebook (Desktop)
Training
Persönlich
Live Online
Webinare
Dokumentation
Videos
Funktionen von Genesis Chiropractic Software
API
Abrechnung & Rechnungsstellung
Aktivitäts-Dashboard
Alarmfunktion / Benachrichtigungen
Anpassbare Berichte
Anpassbare Formulare
Anpassbare Vorlagen
Aufgabenplanung
Automatisierte Terminplanung
Berichterstattung und Statistik
Bestätigung / Erinnerungen
Beurteilung-Management
Compliance Management
Compliance im Gesundheitswesen
Diagramm-Erstellung
Dokumentenmanagement
Dokumentenmanagement
Dokumentenspeicher
Dokumentvorlagen
E-Mail Marketing
E-Mail-Management
Elektronische Zahlungen
Ergebnisbewertungstools
Erinnerungen
Formularverwaltung
Für Chiropraktiker
HIPAA konform
Inventarverwaltung
Kalender-Synchronisierung
Kalenderverwaltung
Kreditkartenbearbeitung
Kundendatenbank
Kundenmanagement
Kundenportal
Mehrere Standorte
Mitarbeitermanagement
Patientenmanagement
Rechnungsmanagement
Reklamationsabwicklung
Reservierungs-Management
Rollen-basierte Genehmigung
SMS-Nachrichtenversand
SOAP-Notizen
Self-Service Portal
Terminplanung
Terminverwaltung
Verwaltung von Patientenakten
Wiederkehrende- / Abonnement-Abrechnung
Workflow-Management
Zugriffskontrollen / Berechtigungen
Dr. pilar L.
Owner in USA
Verifizierter Nutzer auf LinkedIn
Verwendete die Software für: Mehr als 2 Jahre
We've been with Genesis for over 10 years, need I say more? Consistent confidence in their service.
Kommentare: In the 10 years I've been in practice, I've never once had to worry about insurance billing and collections.
Vorteile:
Ease of use and customization to your practice. Nothing is missed from billing and collections to patient missed visits. Reports are awesome and everything you need is just a click away.
Nachteile:
The only thing I don't like is opening a ticket for any and all communication with the company. It makes sense that by doing it this way, every piece of communication is documented, but sometimes one just likes to pick up the phone. :)
Adam M.
Chiropractor in USA
Gesundheit, Wellness & Fitness, 2-10 Mitarbeiter
Verwendete die Software für: Mehr als 2 Jahre
In Betracht gezogene Alternativen:
Long ago in a galaxy far far away
Kommentare: Having been there since the beginning I have had nothing but a great experience overall as the software has grown and adapted to necessary changes over the years.
Vorteile:
The scheduling is very user-friendly and the integrated billing system keeps accounts current with each visit. The incorporation of other products such as Cash Practice, Review Wave, and Target Coding make the entire platform run seamlessly.
Nachteile:
There are many features that are unused or unnecessary for our practice as well as features that we could possibly be using but are unaware of. It would be nice to streamline some of the features but there are no glaring complaints.
Antwort von Genesis Chiropractic Software & Billing
vor 4 Monaten
Thank you for the review Dr. Adam!!
Charles S.
Clinic Director in USA
Gesundheit, Wellness & Fitness, 2-10 Mitarbeiter
Verwendete die Software für: 1-5 Monate
Genesis Software Review
Kommentare: Before we switched to Genesis, we were unable to give up our physical files. We were operating on a mirrored hard drive system and local server and not cloud based. We had lost all faith in having an actual EHR and our insurance billing bottomed out due to our lack of confidence and the current work shortage that left us with no insurance department. I sleep better at night knowing that if any staff member were to leave tomorrow, we have experts ready to train our new staff immediately. For the first time in my career, I feel like I have a partner in practice!
Vorteile:
While not a fan of EHR or insurance, we have realized a near 300% increase in insurance collections just one month in and I can sleep at night knowing that the notes are audit proof. The real time monitoring of correct billing such as use of modifiers and meeting diagnosis criteria are amazing. The only thing I can appreciate as much or more is the ease of creating macros for types of patients and their respective diagnosis. SOAP notes for an exam take less than 3 minutes in many cases.
Nachteile:
There's really no way around this one because they have thought of nearly everything. The screens are small font but if they are going to be able to do all that is needed in today's highly regulated health care documentation environment, this is necessary. I find that their intense ongoing training and continued use are more than making up for this.
Krankenhausversorgung & Gesundheitswesen, 2-10 Mitarbeiter
Verwendete die Software für: 6-12 Monate
Billing agency
Kommentare: I use various billing software systems and I am sorry to say this one is my least favorite. It is not user friendly - meaning I have a hard time finding what I need to do my job. I have completed tutorials, but still have many questions regarding the billing aspect. Too many tabs! If you change something in one tab you have to save or lose that info, even if you have an update in another tab. Posting payments is clumsy and demands i know various arbitrary numbers - 111 or 197 etc - to post correctly. Way too many insurance code choices - confuses the front desk and then we have patients with UHC or United Healthcare or United Heath Care - and then if the insurance code chosen is not set up correctly (which on the user end I do not know) i have a billing problem. I even find the tasks confusing - I still go to the home page to make a task - less confusing than the multiple choices in the task tab.
Vorteile:
Does have access to all the information I need. Internet based is super so I can access the account from anywhere.
Nachteile:
Not user friendly. Has its own verbiage that does not match industry standards or even your own training. This makes it cumbersome to find what i need. For instance, I need a month end report. Yours is called the A/R Money Transfer Type Report. But I don't go to reports-A/R for this report. I have to know to go to reports-reconciliations-month close-history-MTT. There are too many steps involved in processes. For a copy of an unmatched payment report I have to know to go to the picture at the bottom of the page, then do a control+a, then control+c, then paste into excel - but not just any paste - i have to paste special and text. Golly - just to get a working report? Too much information on the logs. I have to scroll and hunt to get to my last note because i have to get around extraneous information such as the address had the apt number updated, or the claim id number or it went from invalid to valid. Too much information that is not necessary in day to day operations. I would only need any of this if i had to research a problem.
Amanda B.
Owner/Doctor of Chiropractic in USA
Gesundheit, Wellness & Fitness, 2-10 Mitarbeiter
Verwendete die Software für: 6-12 Monate
In Betracht gezogene Alternativen:
Worth the price
Kommentare: My overall experience has been amazing! Any time I've had a frustration they have addressed it imediately and solved my problems quickly. I am truly always impressed with care and attention they give my clinic, even though I am a very small clinic. I thought you would only get this service when you were running a big clinic!
Vorteile:
I absolutely LOVE the functionality of this product! The training team was suburb at implementation and they continue to surprise me with how dedicated they are to making sure we are getting the most out of the system. I have been using Genesis for just shy of a year and the billing team has already helped me improve my billing and collect more, and I couldn't be happier to have those items off my teams list of 'to-do' items!
Nachteile:
I honestly hated the cost the most.... at the beginning! When I first learned what this software was going to cost me, I thought I'd never be able to make those payments EVERY month. But what I can say now is that they have saved me money and helped me make gains in my collections and I couldn't be happier! The only big thing I think they could improve upon is their patient intake forms. The patients have a great online portal to fill them out on but it is not mobile friendly and that's difficult for a lot of my new patients coming in.