Was ist Resource Management?
Die Projekt- und Ressourcenmanagement-Software von 10.000ft hilft modernen Teams, sichere Entscheidungen über Projektplanung, Teamkapazität, Budgetprognosen, Teamauslastung und Einstellungsbedarf in Echtzeit zu treffen. Über 1.000 innovative Unternehmen nutzen 10.000ft – von 10-Personen-Shops über 100-Personen-Teams innerhalb globaler Marken bis hin zu professionellen Dienstleistungsunternehmen mit mehr als 1.000 Mitarbeitenden. 10.000ft wurde für seine Design-Exzellenz mit Preisen von FastCo, SXSW, IxDA und IDSA ausgezeichnet.
Wer verwendet Resource Management?
10.000ft unterstützt dynamische Unternehmen, die mehrere Personen und Projekte verwalten. Wenn du einen Echtzeit-Einblick benötigst, um schnelle Entscheidungen mit andauernd wechselndem Umfang treffen zu können, dann liegst du hiermit richtig.
Wo kann Resource Management bereitgestellt werden?
Cloud, SaaS, webbasiert, Android (mobil), iPhone (mobil), iPad (mobil)
Über den Anbieter
Smartsheet
Ansässig in Denver, USA
2012 gegründet
Telefon-Support
Chat
Resource Management Kosten
Startpreis:
Nicht vom Anbieter bereitgestellt
Ja, kostenloser Test verfügbar
Keine Gratisversion
Resource Management bietet keine Gratisversion, aber eine kostenlose Testversion. Die kostenpflichtige Version von Resource Management ist ab N/A verfügbar.
Über den Anbieter
Smartsheet
Ansässig in Denver, USA
2012 gegründet
Telefon-Support
Chat
Resource Management – Videos und Bilder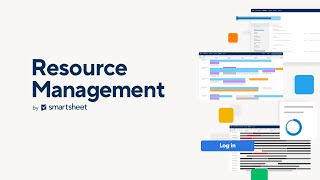 Resource Management Funktionen
Abrechenbare & nicht abrechenbare Stunden
Alarmfunktion / Benachrichtigungen
Anforderungsmanagement
Aufgabenmanagement
Auftragnehmer-Management
Ausfallzeit-Management
Automatische Zeiterfassung
Bedarfsplanung
Berichterstattung / Analyse
Berichterstattung / Projektverfolgung
Budgetierung/Prognosen
Budgetmanagement
Dashboard
Fähigkeiten-Nachverfolgung
Gantt-/Zeitstrahlansicht
Kapazitätsmanagement
Meilensteinverfolgung
Mitarbeiter-Datenbank
Mitarbeitereinsatzplanung
Nutzungsberichte
Online-Zeiterfassung
Portfoliomanagement
Priorisierung
Prognose
Projektplanung
Projektplanung/Terminierung
Ressourcen-Planung
Ressourcenmanagement
Timesheet Management
Urlaubsverwaltung
Verfolgung der Kosten bis zur Fertigstellung
Verfügbarkeit-Management
Werkzeuge zur Zusammenarbeit
Workflow-Management
Zeit & Anwesenheit
Zeit & Kosten Verfolgung
Alternativen für Resource Management
Bewertungen über Resource Management
Jose F.
Director of Operations in Kolumbien
Verifizierter Nutzer auf LinkedIn
Internet, 51-200 Mitarbeiter
Verwendete die Software für: Mehr als 1 Jahr
Great alternative to maximize your team's utilization
Kommentare: Overall we love using 10kft and we have been able to improve our business process thanks to its features. We use it to keep track of where people is allocated on projects and when new projects come to easily see who's available to work on it.
Vorteile:
I love that it's very powerful and supports custom fields. It helps us keep track of our skills database and where those skills can be used best. The analytics are very simple yet powerful, helps us identify the right data on the right time.
Nachteile:
The UI can lag a bit, with the most recent update. It take a bit time to get used to a few workflows to do some things, such as replacing/reassigning an assignment. It has more features than we need.
In Betracht gezogene Alternativen: Kantata und Harvest
Warum Resource Management gewählt wurde: We needed API access, AllocateHQ didn't have API access back then.
Zuvor genutzte Software: AllocateHQ
Gründe für den Wechsel zu Resource Management: Cost and simplicity. Both alternatives offered much more features, are extremely powerful and comprehensive but ultimately too expensive for what we were looking to solve.
Sadaf
Sustainability Analyst in Vereinigte Arabische Emirate
Verifizierter Nutzer auf LinkedIn
Bau, 11-50 Mitarbeiter
Verwendete die Software für: 6-12 Monate
Resource Planning and Forecasting done right with 10000ft
Kommentare: The most challenging aspect of managing projects is reporting, especially the most critical assignments in the project which has actually been easier to accomplish with 10000ft. This is the first software I have used that combines project management, time tracking and resourcing altogether, diminishing the need to employ different software for these aspects of the business.
We have been successful in realizing data-driven planning such as using the time inputs from all team members to produce real-time budget rather than counting on an estimate as was the norm before; forecasting resource utilization for the remaining part of the project, or even quarterly (and estimate liquidity etc.) and prepare a financial budget for this duration. Overall, I would recommend to medium-sized businesses to take their business to a better direction.
Vorteile:
Setting up project details such as phases, resources, budget etc. does seem a hassle at first, but with the learning curve, it becomes substantially uncomplicated to use. It does take time for the team to get used to noting down the time spent on each project every day, but it is imperative that it is done correctly, so as to generate time and invoice reports that can assist the management to get high-level insights across the business. In addition, 10000ft offers periodic free webinars and case studies, e.g. "Getting More Out Of 10,000ft" which cover key aspects of the software and helpful hints on how to speed up workflow etc. It is also possible to sync our work calendars to assignments and tasks, which is actually quite impressive as we can see which projects are going on, and which assignments would need our urgent attention. The most important aspect for me as a Project Manager is that through this software I can track projects and make changes when required, schedule resources to particular tasks- both current and estimated, (through placeholder assignments), see which team member is over-booked and which one is available. It is also possible to review the actual time spent on assignments and tasks and is a powerful tool for invoicing purposes. This bit of transparency across the board is very functional particularly for the team, which can collaborate accordingly and be accountable for their bit.
Nachteile:
There are currently no provisions for Gantt Charts and graphic representation of elements, which would have helped in better visualisation of data. Would love such an option in the future. Secondly, I feel that the real benefit of investing in such software will come in most handy when it is implemented by the team accurately, so it is essential that they do. It is also pricey for small businesses, wherein project based analytics are not included in the price.
Verifizierter Rezensent
Director of Business Development in Indien
Verifizierter Nutzer auf LinkedIn
Informationstechnologie & -dienste, 51-200 Mitarbeiter
Verwendete die Software für: Mehr als 2 Jahre
Good but need more capabilities
Vorteile:
Easy to use, works the way it should, provides accurate details on resource usage across all the projects.
Nachteile:
Licensing should be simpler. No option to map resources to managers. Need to create separate manager views. If reporting changes, views are to be modified over.
Michael
IT Director in USA
Gastgewerbe, 5.001-10.000 Mitarbeiter
Verwendete die Software für: 6-12 Monate
Not overly happy with the product
Vorteile:
It lets me see my team's schedule in a way that makes it easy to see where they are and what their availability is.
Nachteile:
Due to the fact that I have used other similar software at other companies, there are a lot of things about this software I do not like. The import is very limited. They finally added bulk project edit but still doesn't allow you to edit the important fields like resource or placeholder. We have a lot of projects and resources so the system is extremely slow, sometimes unusable. The schedules should allow you to copy and paste a project or drag and drop when there are multiple people on the same project. It doesn't show a lot of information when you hover over the scheduled task. You can't set the working time for a 40 hour week because then it won't let you schedule anyone for the non-working day like Saturday and Sunday. I could go on and on.. I have to use this software because it is what my company decided to go with, but if it were up to me I would use another product.
Peter
Delivery Director in
Verifizierter Nutzer auf LinkedIn
Marketing & Werbung, 2-10 Mitarbeiter
Verwendete die Software für: Kostenlose Testversion
Quelle: GetApp
Exactly what we need - after trialling 10+ apps/services
Kommentare: We've been looking for project budget planning, time tracking and resource allocation planning tools for our agency. We tested 10+ different tools/services. For our needs we found 10K plans the best. It's almost a 100% percent match with our workflow. It's not an end-to-end tool but helps where we struggled the most: resource allocation and budget tracking.
It comes through that it has been designed by people who did similar agency type work. The approach / concept is brilliant and most importantly kept simple yet flexible
Vorteile:
Great fit for our processes: * Bidding/planning You can draft a project - it immediately reflected in resource allocation. Or change the resource allocation and it's reflected in the budget. It's immediately visible if your planned allocation is over the budget - so you can cut scope or ask for increased budget. You immediately see if you over allocated people: you can stagger projects or bring in more resources * Tracking The project analysis bars with incurred / forecasted vs. budgeted time & expenses are giving a fantastic one blink overview of a project's status. User experience is one of the best among the products we reviewed. It's especially important for time entry as all people hate to do it. Reporting is great, slice and dice as you wish and drill down even to individual time entry level
Nachteile:
No project cost analytics - calculations/reporting are only based on billing rates. Although you might be able to use your costs instead of billing rates but then you lose some other abilities (eg. pricing) No out of the box integration to accounting systems (we use Xero). It would be great to reconcile expenses to or from Xero. They have an API but it requires custom development to integrate. Some minor usability improvements would help (eg. zooming in / out on resource planning, long project/phase names with people names and allocation info truncated in some zoom level, etc.). But overall still much better as most of the other tools. A bit pricey: USD 15/user/month
Antwort von 10,000ft
vor 7 Jahren
Thanks for the great review, Peter!