Was ist Komet Sales?
Komet Sales ist ein cloudbasiertes Unternehmenssystem für Unternehmen in der Blumenindustrie. Die Komet-Software vereinfacht und automatisiert Prozesse, um die betriebliche Produktivität zu steigern und gleichzeitig den Umsatz über mehrere Kanäle zu maximieren.
Wer verwendet Komet Sales?
Blumenzüchter, Importeure und Großhandel.
Komet Sales – Details
Komet Sales
2005 gegründet
Komet Sales – Details
Komet Sales
2005 gegründet
Komet Sales – Videos und Bilder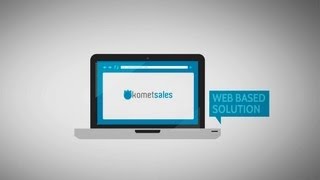 Kosten ähnlicher Produkte wie Komet Sales vergleichen
Startpreis
500,00 $/Monat
19,99 $/Monat
49,00 $/Monat
79,00 $/Monat
Komet Sales – Bereitstellung und Support
Einsatz
Cloud, SaaS, webbasiert
Android (mobil)
iPhone (mobil)
iPad (mobil)
Training
Persönlich
Live Online
Webinare
Dokumentation
Funktionen von Komet Sales
ACH Zahlungsabwicklung
Abrechnung & Rechnungsstellung
Aktivitäts-Dashboard
Angebotserstellung
Anpassbare Vorlagen
Auftragserfassung
Auftragsmanagement
Auftragsverfolgung
Automatisierter Kartendruck
Barcode / Tickets scannen
Barcode-Erkennung
Belegmanagement
Berichterstattung / Analyse
Bestandsverfolgung
Bestell-Management
Buchhaltung
CRM
Design-Management
Drittanbieter-Integration
E-Commerce-Integration
E-Mail Marketing
Einkaufswagen
Einzelhandel-Lagerverwaltung
Elektronische Unterschrift
Elektronische Zahlungen
Geschenkkarten-Management
Integration in QuickBooks
Integration in die Buchhaltung
Inventarverwaltung
Kreditkartenbearbeitung
Kundendatenbank
Kundenkonten
Kundenportal
Kundenspezifisches Branding
Liefernachweis
Mehrere Standorte
Mitarbeitermanagement
Mobiler Zugriff
Offline-Zugriff
Preis- / Margen-Management
Produktion-Nachverfolgung
Produktkatalog
Rabattmanagement
Retourenmanagement
Routing
SEO-Management
Schaft-Zählung
Sendungsverfolgung
Suchen / filtern
Transaktionshistorie
Treueprogramm
Umsatzsteuer-Management
Verkaufsberichte
Verkaufspunkt POS
Webseitenintegration
Website-Entwicklung
Wiederkehrende Bestellungen
Zahlungsabwicklung
Verifizierter Rezensent
Key Account Manager in Ecuador
Verifizierter Nutzer auf LinkedIn
Landwirtschaft, 201-500 Mitarbeiter
Verwendete die Software für: Mehr als 2 Jahre
This is a very helpful software, it is very user friendly and full of features
Kommentare: We were able to implement our new inventory and facilities in Miami with ease and precision. Our customers' satisfaction is high due to the timely and easy access to information, and our processes have been greatly improved.
Vorteile:
I love the fact that it makes usually tedious activities very dynamic. It is very easy to use and allows a quick and certain access to information in a very uncomplicated way. One feels supported as custommer support is ready to help, taking our concerns seriously and dealing with them in a timely manner. The dashboard allows for a very broad scope of how business is doing and helps taking quick action over diverse scenarios.
Nachteile:
there are some tweaks that still need be made. We have submitted our suggestions and hope they will be taken into consideration soon.
Beth L.
Buyer/Owner in USA
Groߟhandel, 2-10 Mitarbeiter
Verwendete die Software für: Mehr als 2 Jahre
I am on Komet as a user every day, from 2 to 15 logins a day. It is a great tool, and easy to use
Kommentare: Ease of use on buying flowers, and it expedites the process.
Vorteile:
Ease of use. The ability to see future inventory and order ahead of time from those vendors that provide that. It makes my job easier and faster. Also as a user I do not really have a comment on the "value for money " feedback. And on the support feedback, I have never needed to contact support.
Nachteile:
The load time for inventory from some companies is long, and drags on. At peak times I have noticed the load time is longer than other times. This delay occurs most often when trying to select something specific from their categories, or exit out of that list. I also do not like how it remembers and sends you back to the same vendor you were in, if you log out and log back in during the day. When that occurs, if you have an order in their system they have not processed you then must close the box that says "do you want to use the existing order?" I would prefer to go to the main menu and choose the vendor every time, rather than have to exit out of the vendor I was last in when I closed out, and go to the vendor I logged in to go to.
Jorge M.
procurement manager in USA
Import und Export, 11-50 Mitarbeiter
Verwendete die Software für: Mehr als 2 Jahre
very easy to do things, but not everything is together from point of view of a buyer it is all over.
Kommentare: this is very good for sales, the platform has everything that you can know about your customer and trends as well what is the customer buying. also the e commerce for the customer is very good, they can buy from anywhere and anytime they wish.
Vorteile:
easy to do changes and also it update all the po and components so it affects all the accounting and farm.
Nachteile:
not very friendly with BI, the reports are not very friendly and the support is not there, and they take a long time to give you an answer.
Christopher S.
Director IT in USA
Verifizierter Nutzer auf LinkedIn
Landwirtschaft, 51-200 Mitarbeiter
Verwendete die Software für: Mehr als 2 Jahre
Great software that matures with a business
Vorteile:
The software is specific to the Floral Industry, but the developers listen to requested changes and attempt to implement. If a business thinks outside the box, then the software easily adapts to what they need.
Nachteile:
Can be expensive to pay for upgrades in functionality. Businesses either need to spend money on development up front, or wait to more interest in requested changes. Minimal integration with Commerical Freight services (FedEx, UPS) api. pricing matrixes can be challenging to maintain.
Robert S.
President in USA
Verwendete die Software für: Mehr als 2 Jahre
Simple to use. As more importers start using it my volume will continue to grow.
Vorteile:
It is simple to use and saves me a ton of time looking for products. Also love the ability to print invoices if they aren't already emailed. I was an early adopter of Floralship and Komet is much easier for me and my buyers to use.
Nachteile:
I would like to be able to see ALL inventory on one page. The importers all have their own Komet site so I have to change from company to company when I am looking for specific products. It would be nice to view all products from competing vendors more easily.