Was ist IncidentMonitor?
ITIL Service Management solution. Pink Verified for 10 processes. IncidentMonitor is a service management framework that comes out of the box with multiple free process templates. The application offers Enterprise features at an low SMB price. All processes can easily be customized using the graphical workflow and smart service catalog designer. No coding is needed to create most advanced workflows and webforms. Unlimited processes can run next to each other created a real shared service center
Wer verwendet IncidentMonitor?
We focus on organizations with a service desk of 10 to 100 support agents. internal or external support. The Enterprise functionality also attracts large enterprises.
IncidentMonitor – Details
Monitor 24-7
1999 gegründet
IncidentMonitor – Details
Monitor 24-7
1999 gegründet
IncidentMonitor – Videos und Bilder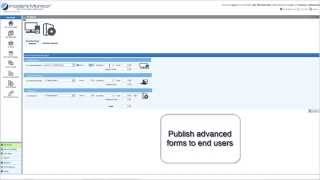 Kosten ähnlicher Produkte wie IncidentMonitor vergleichen
Startpreis
36,00 $/Monat
5.500,00 $/einmalig
42,00 $/Jahr
Nicht verfügbar
IncidentMonitor – Bereitstellung und Support
Kundenbetreuung
E-Mail/Helpdesk
Wissensdatenbank
24/7 Live-Support
Chat
Einsatz
Cloud, SaaS, webbasiert
Windows (Desktop)
Windows (On-Premise)
Linux (On-Premise)
Training
Persönlich
Live Online
Webinare
Dokumentation
Videos
Funktionen von IncidentMonitor
Verifizierter Rezensent
Business Analyst in Ukraine
Verifizierter Nutzer auf LinkedIn
Internet, 201-500 Mitarbeiter
Verwendete die Software für: Mehr als 2 Jahre
Amazing support team
Vorteile:
I was pleasantly surprised with the professionalism and responsiveness of the customer support team. The software itself is easy to use and easy to customize.
Nachteile:
The feature list could be updated and improved.
Claire M.
Lead, Business Analyst in Kanada
Informationstechnologie & -dienste, 5.001-10.000 Mitarbeiter
Verwendete die Software für: Mehr als 2 Jahre
I love this product!
Kommentare: 10 years ago, I was asked to research & purchase a software tracking system for a new helpdesk I was implementing. During the initial demo, all questions were answered with "yes, we can do that" and this application accepts and processes email - how great is that! Shortly after implementing the product, we were amalgamated into 5 different ministries, with 5 different helpdesk processes. We did a review & again, this product came out on top. The application has grown & improved over the years. I still love it and our clients are really happy with what we've done, via customer surveys that we implemented. There are so many things this application can do so it takes time to understand everything, but once you do, WOW there is no end to it. I now support it full time as there is so much more to do and I can configure it to suit my ministry's needs. Over the years, my organization has made requests for special configuration changes and the answer is still "yes, we can do that" and they do it. A recent comment I heard was "isn't it nice that we can make these configuration changes ourselves instead of having to send them off and wait months to get them done." The price includes all the modules so there is no "add ons" and no additional costs or surprises. If you purchase this product, there is no looking back!
Vorteile:
The fact that I can configure it myself. My previous experience is to send our configuration changes off and wait for approval, then someone to do the work. That can take months. I can do the work quickly and efficiently. The people on the support side are great people and do their best to accommodate you and your time commitment.
Nachteile:
Having worked with it for many years, there isn't much I don't know about the product. If I had to say anything, I would like to see the option to choose the color of each project because when you link one project to another, it can be difficult to know where you are as all projects look the same. Can be a bit confusing if you are not paying attention - however, that is a small thing overall.
Ron G.
Software Developer and Architect in UK
Computer-Software, 2-10 Mitarbeiter
Verwendete die Software für: Mehr als 1 Jahr
Barely acceptable
Kommentare: When a client of mine told me they were getting a new incident management system, I was excited. Until I saw and used IM. Maybe this was top-drawer 15 years ago. But, by today's standards it falls short. For general look-and-feel think Windows 95 and Classic ASP. If you wondered why all of the screenshots are blurred...
Looks aside, usability and functional workflow is just a mess.
Frustrating, dreadful stuff.
Vorteile:
Can't think of anything
Nachteile:
well, pretty much everything. The UI and UX are simply horrible. Dread using this software, but am forced by one of my clients.
Antwort von Monitor 24-7
vor 5 Jahren
It was top-drawer 15 years ago and it still is. The client you speak of is no longer an active participant in maintenance and as such has not upgraded in several years. They have terminated maintenance a few years ago and still the use the product - sounds like a stable application to me. You are more than welcome to contact us and see the latest version We'd love to get your feedback as to how to improve the product.
Carmine C.
President in Kanada
Verwendete die Software für: Nicht angeboten
It sounded too good to be true
Kommentare: It sounded way too good to be true. They promised us a lot of functionality for a price that seemed unbelievable. Well, I was wrong. They delivered what they said they would in the short project timeline. We were really impressed with their professionalism and positive get it done attitude. We never heard "we can't do that". They always had options to provide the functionality we needed. Their forms designer and workflow designer are all you really need to get the job done. We really loved the custom web portal that we could design ourselves very easily. It really makes it simple for our users. Pros
- Design your service interface with a kiosk like feel
- Design just about any form with no coding
- Design any workflow with no coding
- Person, group, vote or multi-level approvals
- Service targets all policy based and simple to set up
- Multi-lingual so all communication in user's language
- Integration with other business systems is seamless
- Web services / XML etc allow other systems to integrate
- Host multiple help desks easily and securely
- Messaging is simple and very customizable
- E-mail integration is excellent
- Windows, web and mobile client software
- Simple administration and operation Cons
- There are a lot of features in this product that can take some time to get your head around what is possible with this software
Darrell M.
Director in Kanada
Verwendete die Software für: Nicht angeboten
Easy to use and easy to adapt to our corporate standards, process flows and design
Kommentare: The great thing is that IncidentMonitor easily adapts to our business. It came with lots of free itil process templates. But as we have our own process flows we needed to adapt the flows. This was very simple to do with what they call the workflow and process designer. With the last update we also were also able to create multiple self service portals using logo's from our customers. They love it. With the service catalog designer we created smart forms and published those in the portals. the cons are that the tool offers so much that we probably don't use all. But I don't know if that really is a con. Overall great tool. Support from Monitor 24-7 is very personal. Usually we get direct access to people who know what they are talking about.