Was ist Process Director?
Intuitiv. Umfassend. Codefrei. Entdecke Process Director, die einzige Plattform für die Automatisierung von Geschäftsprozessen, die das Element Zeit mit einbezieht. Mit vier aufeinanderfolgenden Jahren im Gartner Magic Quadrant und unzähligen zusätzlichen Auszeichnungen ermöglicht es Process Director IT-Teams und Geschäftsanwendern, schnell anspruchsvolle, maßgeschneiderte Anwendungen in einem Bruchteil der Zeit und Kosten der herkömmlichen Entwicklung zu erstellen und zu implementieren. Was würdest du tun, wenn du deine Prozesse einfach anpassen könntest?
Wer verwendet Process Director?
Kunden wie Fort Worth, die University of Wisconsin Systems, Publicis, Del Monte, die University of Texas El Paso und viele mehr verwenden BP Logix.
Wo kann Process Director bereitgestellt werden?
Cloud, SaaS, webbasiert, Windows (Desktop), Windows (On-Premise), Linux (On-Premise), Android (mobil), iPhone (mobil), iPad (mobil)
Über den Anbieter
BP Logix
Ansässig in Vista, USA
2009 gegründet
Telefon-Support
24/7 Live-Support
Chat
Erhältlich in diesen Ländern
Australien, Japan, Kanada, Vereinigte Staaten, Vereinigtes Königreich
Sprachen
Englisch, Japanisch
Über den Anbieter
BP Logix
Ansässig in Vista, USA
2009 gegründet
Telefon-Support
24/7 Live-Support
Chat
Erhältlich in diesen Ländern
Australien, Japan, Kanada, Vereinigte Staaten, Vereinigtes Königreich
Sprachen
Englisch, Japanisch
Process Director – Videos und Bilder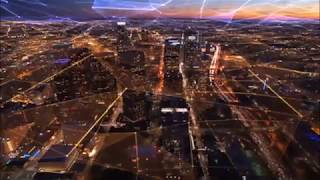 Kosten ähnlicher Produkte wie Process Director vergleichen
Process Director Funktionen
API
Ad-hoc-Berichterstattung
Alarmfunktion / Benachrichtigungen
Aufgabenmanagement
Automatisierung von Geschäftsprozessen
Berichterstattung / Analyse
Beschwerdemanagement
Beurteilung-Management
Compliance Management
Compliance-Verfolgung
Corrective and Preventive Action (CAPA)
Dokumentenmanagement
Dokumentkodierung & -kontrolle
Drittanbieter-Integration
Formularverwaltung
Fundraising-Management
Geräte-Management
Grafische Benutzeroberfläche
Grafischer Workflow Bearbeiter
Instandhaltungsmanagement
Kalenderverwaltung
Kommunikationsmanagement
Kontrolle des Genehmigungsprozesses
Leistungskennzahlen
LieferantenQualitätskontrolle
Personalverwaltung
Prozessmodellierung & Design
Risikomanagement
Self-Service Portal
Studenteninformationen/-dokumente
Studentenportal
Stundenplan-Management
Trainingsmanagement
Verwaltung der finanziellen Hilfe
Veränderungsmanagement
Werkzeuge zur Zusammenarbeit
Wirtschaftsprüfung-Management
Wohnungsmanagement
Workflow-Konfiguration
Zugriffskontrollen / Berechtigungen
Alternativen für Process Director
Bewertungen über Process Director
Paulo G.
Associate Director in USA
Verifizierter Nutzer auf LinkedIn
Hochschulbildung, 5.001-10.000 Mitarbeiter
Verwendete die Software für: Mehr als 2 Jahre
Low-Code Digital Transformation
Kommentare: Process Director has allowed us focus on delivering business solutions that improve our overall customer experience while streamlining operations, increasing accountability and transparency.
Vorteile:
Process Director switches the focus from custom solutions development to business process optimization. The product makes its easy to tackle complex workflows quickly and effectively, allowing us to address evolving business needs without delays. Out of the box integration with Active Directory and built-in connectors to multiple database systems facilitate identity management and data connections to ERP systems or other applications. Full audit logs, report building tools, and digital signatures make compliance requirements a non-issue. The new web form builder not only elevates the end-user's experience, but makes form creation even easier. Forms are responsive and can be created and deployed in no time.
Nachteile:
Process Director will challenge the "developer mindset" who'd like to get underneath the hood to address specific needs. Overcoming this requires you to think differently, and forces you to look at a challenge from different perspectives.
Gregory H.
IE Manager in USA
Halbleiter, 10.000+ Mitarbeiter
Verwendete die Software für: Mehr als 1 Jahr
In Betracht gezogene Alternativen:
BP Logix Process Director working well for our use case
Kommentare: Overall, it was as expected to ramp up on learning the software, developing the application fro our use case, and making enhancements to the application over time. We were able to achieve the desired results for managing our workflow and crating the various reports needed to manage the biz process and drive continuous improvements.
Vorteile:
Process timeline framework. Technical support. Controlling user access to the level needed. Regular software updates and free training on new features.
Nachteile:
Troubleshooting issues - sometimes finding root cause is difficult. Bug fixes not clearly communicated as to how they were addressed in the next software release.
Verifizierter Rezensent
Sr. Principal Application Developer in USA
Verifizierter Nutzer auf LinkedIn
Verteidigung & Raumfahrt
Verwendete die Software für: 1-5 Monate
I found this to be on par with other canned workflow tools. That is, not so great overall.
Vorteile:
If you don't already have a team of coders, but have talented and technically-inclined individuals itching for a new challenge, this may be a good way to enable them to produce simple throwaway forms and workflows. Also found BP Logix tech support to be above average, though product development support is not included in the basic software license.
Nachteile:
Don't believe the marketing hype. No, your staff won't be cranking out complex forms and processes within days, weeks, or probably even months. You will require a substantial training investment and years of experience for workers to become truly productive with this. It is like learning a programming language, except instead of writing code you are mousing everywhere. And, unlike code, which represents the utmost in flexibility, you are working within the limited confines of one tool that does not support such common development tasks as renaming fields, adding more than x number of records to a drop-down, or diffing files to find out what has changed. When your knowledge workers become frustrated trying to accomplish a task for which the tool was not intended--and this will happen for all but the simplest project requirements--you will be tempted to recruit your coding team to assist. This is a good way to alienate your coders, who probably won't want to invest the time learning a tool that is inherently inferior to what they already have and know.
Ricky G.
Web Application Programmer / Analyst in USA
Metallabbau, 5.001-10.000 Mitarbeiter
Verwendete die Software für: Mehr als 2 Jahre
A simple and easy to use software package that packs a big punch to solves unique business processes
Kommentare: - Process Director helps us provide solutions to niche processes that fall outside of the company's enterprise processes.
- Moving from hard copy forms to an electronic format gives us visibility into our processes and eliminates the need to ask "Where are we on this process".
- Automating our processes improves efficiency and eliminates a majority of phone calls and emails back and forth.
- We have been able to develop simple processes for quick hits to improve a process as well as solve and improve complex processes.
Vorteile:
- Easy for a non-developer to develop a process from start to finish, yet has the tools a developer needs to develop complex scenarios. - Scripting capability with the SDK allows the software to be extended to meet your process when the out of box functionality doesn't fit your use case. - Great customer support that goes above and beyond to help solve issues - Direct Assistance is available if you need one on one help to solve unique issues - When we were evaluating BPM solutions, Process Director was the only demo that actually presented a complete solution for our use case in the RFQ where other industry identified "leaders" in BPM were not flexible enough to provide a solution. - Process Director is a perfect fit to solve niche processes in our company that fall outside of our enterprise applications - Very easy upgrade process. The actual upgrade process has been less than 10 mins for us even between major version releases.
Nachteile:
I don't have a con that I can list since I have yet to find a scenario that Process Director doesn't have a mechanism to solve.
Karthikeyan P.
Director of Software Development in USA
Personalbeschaffung & -besetzung, 501-1.000 Mitarbeiter
Verwendete die Software für: Mehr als 2 Jahre
Using BP Logix implementing Electronic Employment Application Process
Kommentare: It is very developer friendly and we were able to use this product for all developers with little bit of learning from BP Logix perspective. Also this product helps to develop the flow as engine and it nicely integrates with our company proprietary software.
Vorteile:
Developer Friendly : Lot of components are really reusable that helps the developers to save considerable amount of time Timeline : One of the best object I have come across. Very user friendly and it is really very easy to extend for complicated decision making flows. PDF Creation : Creating PDF in multiple documents get accomplished in very simple steps. Business Rules & Business Values : Both are very user friendly and able to connect to our back end database very easily.
Nachteile:
PDF Sizing : One of the biggest concern in BP Logix now is, PDFs are not creating with the size optimized and over the period of time, this will be big concern for us. "Processing Please wait....." GUI : Message that displays when moves from one form to another form cannot be customized. Lack of support Edit Mask : For the field that has special data type like phone, email, hourly rate dollar amount, BP Logix doesn't offer a easy way to edit mask a field.