Was ist Greater Giving?
Automatisiere, verfolge und rationalisiere deine Event- und Fundraising-Bemühungen. Wenn du mit Papierdokumenten, Tabellen und Dokumenten jonglierst, solltest du beginnen, deine Ausführung mit den cloudbasierten Lösungen effizienter und effektiver zu gestalten. Die Greater Giving Event Software wird dir helfen, alle Details eines Events zu verfolgen. Verwende diese Lösungen, um dein Tablet oder Laptop überall in deiner Veranstaltung zu registrieren, Transaktionen zu bearbeiten, Berichte zu erstellen und dir eine 360-Grad-Ansicht deiner Auktion zu geben.
Wer verwendet Greater Giving?
Greater Giving arbeitet ausschließlich mit Schulen und gemeinnützigen Organisationen im ganzen Land.
Wo kann Greater Giving bereitgestellt werden?
Cloud, SaaS, webbasiert, Mac (Desktop), Windows (Desktop), Android (mobil), iPhone (mobil)
Über den Anbieter
Greater Giving
Ansässig in Beaverton, USA
2002 gegründet
Telefon-Support
24/7 Live-Support
Chat
Erhältlich in diesen Ländern
Kanada, Vereinigte Staaten
Greater Giving Kosten
Startpreis:
Nicht vom Anbieter bereitgestellt
Ja, kostenloser Test verfügbar
Keine Gratisversion
Greater Giving bietet keine Gratisversion, aber eine kostenlose Testversion.
Über den Anbieter
Greater Giving
Ansässig in Beaverton, USA
2002 gegründet
Telefon-Support
24/7 Live-Support
Chat
Erhältlich in diesen Ländern
Kanada, Vereinigte Staaten
Greater Giving – Videos und Bilder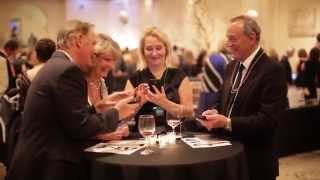 Kosten ähnlicher Produkte wie Greater Giving vergleichen
Greater Giving Funktionen
Abrechnung & Rechnungsstellung
Belegmanagement
Berichterstattung / Analyse
Bildbibliothek
Brief-Gebote
CRM
Dashboard
Gebot-Management
Kampagnenmanagement
Mitgliedschaft-Management
Online-Gebote
Online-Spenden
Online-Versteigerung
Option "Jetzt kaufen"
Spenden-Tracking
Spender-Management
Suchen / filtern
Tracking von Beiträgen
Veranstaltungsmanagement
Website-Management
Wiederkehrende Spenden
Zahlungsabwicklung
für gemeinnützige Organisationen
Alternativen für Greater Giving
Bewertungen über Greater Giving
Verifizierter Rezensent
Group Sales Representative and Events Assistant in USA
Verifizierter Nutzer auf LinkedIn
11-50 Mitarbeiter
Verwendete die Software für: Mehr als 1 Jahr
Will make check-in a breeze
Kommentare: The benefits of Greater Giving include an easy upload and check-in process, a simple check-out process for auction purchases or donations, and a simple training for staff members.
Vorteile:
The features of this products "go-time" make for a really easy event check-in. I've worked a variety of events with this software, most notably a large seated fundraiser. Everyone was able to check-in quickly and all the details needed by our check-in team were easily accessible.
Nachteile:
The search function could be expanded on to assist better with misspellings or connections to other members (spouse names, etc).
Monica J.
Graphic Designer in USA
Non-Profit-Organisation Management, 2-10 Mitarbeiter
Verwendete die Software für: 1-5 Monate
It is good, bu so hard to use and understand!
Kommentare: Overall the experience was ok. If 501 Auction had the same price as this one, I would go with 501 no questions asked. This one has a better price and better annual plan, but boy oh boy, it was hard to use!
Vorteile:
What I liked the most was the price and the plan they offered us. It was considerably cheaper than other fundraising platforms and in the demonstration called that we had with them looked so easy and logical (beware!)
Nachteile:
It is not easy to use AT ALL! It is super confusing to set up packages, import supporters, donors. Just building the website was a little nightmare. If it is your first time using this software make sure to have someone to hold your hand during the process. I really thought it would be easy to use, since I have worked with other fundraising programs before. Mistake! It took me a while to work around it and the tutorials didn't feel like enough to me.
Verifizierter Rezensent
Advancement Admin in USA
Verifizierter Nutzer auf LinkedIn
Grundschul- & Sekundarbildung, 501-1.000 Mitarbeiter
Verwendete die Software für: Mehr als 2 Jahre
In Betracht gezogene Alternativen:
More features this year...they seem to be focusing on Auctions
Kommentare: It's getting better as an auction platform. They recently added a lot more functionality and updated the look and feel. They are also doing a better job with training and calls, esp. they quarterly update calls.
Vorteile:
We use Greater Giving for our online and in person auction. Auction software is such a niche market, we had to purchase this for fundraising purposes.
Nachteile:
No longer use it for other fundraising since it was cumbersome and clunky. While they have templates there are SO MANY screens to click through to get the data you need.
Verwendete die Software für: Nicht angeboten
Greater Giving: Great software for event management
Kommentare: We use Greater Giving to manage our Marquee events (galas, golf, wine tasting, etc.) - events that usually have an auction component and the staff, volunteers and constituents love it. I've personally used Greater Giving software for the past eight years and have never worked with a software vendor that is more in tune with their customer's wants and needs. They actually ASK for ways they can improve the product and LISTEN! I've seen our suggestions appear in product updates repeatedly over the years and they never stop trying to improve their product. We began using their mobile bidding service over the past couple of years and the staff and patrons love it. Their Go Time event night software is so easy to use I barely have to train volunteers on event night - the software just walks them through the check-in/registration process and makes check out at the end of the night a breeze. As previous reviews mentioned, their website and reporting areas are a little more cumbersome to use, but I know that they are working on that too - we've already seen some great advances in reporting with the latest software release. Greater Giving software and event support is outstanding - they are only a phone call away anytime, but most importantly on the day of your event and a LIVE person answers the phone who knows the product and can fix your issues and get you back on track in no time! They are fantastic. I would highly recommend Greater Giving to any non- profit interested in experiencing a great event management tool. This is one fantastic organization!
Vorteile:
Ease of use, outstanding customer support, mobile bidding option/component, auctioneer features for a professional live auction, leader boards, smooth check-in/check-out event process, ability to e-mail receipt to patrons at check out, volunteers absolutely love it! Patrons are very impressed at the flow of the event when we move the event management to Greater Giving.
Nachteile:
Reporting is confusing and needs work and they need to make improvements in the backend website creation process but we are able to get the information out of the system that we need and we have great looking, easy to use websites.
Tammany B.
Director of Special Events in USA
Gesundheit, Wellness & Fitness, 501-1.000 Mitarbeiter
Verwendete die Software für: Mehr als 2 Jahre
Keeping my life sane!
Kommentare: Using the Greater Giving Software has allowed me to really be in control of the data and the ROI of my events. The software is very easy to use and set up. It has tremendous functionality and flexibility to engage multiple users. We look so professional at our events at check in and check out and guests love it. I have been using the product for three years and have hosted 10 different events through the software. Mobile bidding is beyond amazing! It has transformed our event and put the fun back in the cocktail hour because we are able to open up the bidding the day before the event to allow guests to browse and start the bidding process in the comfort of their own home or coffee shop. The reports have been invaluable to use with new committee members year after year to really hone in on the auction items that sell the best. The database makes connecting with the audience easy, year after year. One of the most important areas is the upper management. They actually listen to the clients and work to make needed changes to the product to be the most customer friendly product out there. The concern upper management has for the end consumer shows in the call center support. Their customer service staff is always available to answer questions and help guide me through anything I am doing or stuck on. This is great product that is just getting better each year!
Vorteile:
The database features and fields, mobile bidding and ease of email campaigns.
Nachteile:
Some of the fields could be located on different pages to make the work flow more integrated