Was ist SkyPrep?
SkyPrep ist spezialisiert auf die Automatisierung und den Übergang von jedem Aspekt Deiner Mitarbeiter-Schulung auf eine Online-Plattform, einfach und schmerzlos. Zusätzlich zu unserer einfachen Schnittstelle, bieten wir ein modernes Design, das vollständig anpassbar ist, so dass eine sehr persönliche und dynamische Online-Schulungsumgebung geschaffen wird. Natürlich haben wir eine Vielzahl von Funktionen, neben einem intuitiven und schlanken Design. Dazu gehört auch die Fähigkeit, jeden Dateityp hochzuladen, Bewertungen zu bauen und leistungsfähiges Reporting laufen zu lassen.
Wer verwendet SkyPrep?
Jeder, der eine Online-Trainingsplattform sucht, kann uns nutzen. Unsere Lösung ist extrem skalierbar. Organisationen mit nur wenigen Mitarbeitern, bis mit zu Tausenden von Mitarbeitern, können uns nutzen.
Wo kann SkyPrep bereitgestellt werden?
Cloud, SaaS, webbasiert, Android (mobil), iPhone (mobil), iPad (mobil)
Über den Anbieter
SkyPrep
2011 gegründet
Telefon-Support
Chat
SkyPrep Kosten
Startpreis:
Nicht vom Anbieter bereitgestellt
Ja, kostenloser Test verfügbar
SkyPrep bietet eine kostenlose Testversion.
Preismodelle
Kostenlose Testversion
Über den Anbieter
SkyPrep
2011 gegründet
Telefon-Support
Chat
SkyPrep – Videos und Bilder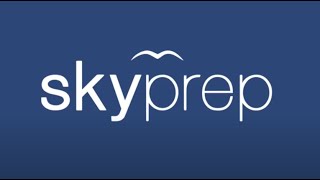 SkyPrep Funktionen
Aktivitäts-Dashboard
Alarmfunktion / Benachrichtigungen
Archivierung & Aufbewahrung
Asynchrones Lernen
Aufgabenmanagement
Automatische Einstufung
Berichterstattung / Analyse
Beurteilung-Management
Compliance-Verfolgung
Content-Management
Content-Sharing
Diskussionen / Foren
E-Commerce-Management
Einstellungen (Personalbeschaffung)
Fortschrittsverfolgung
Fragenkatalog
Gamification
Gemischtes Lernen
Geräte sperren
Inhalt-Bibliothek
Integrierter Autorensystem-Kurs
Katalogisierung / Kategorisierung
Klassenbücher
Kollaboration mehrerer Nutzer
Kompetenzmanagement
Kurs-Tracking
Kursverwaltung
Leistungsmanagement
Lernmanagement
Lernpfade/-verläufe
Mitarbeiter-Engagement
Mitarbeiterportal
Mobiler Zugriff
Mobiles Lernen
Online-Tests
Portal für Lernende
Prozess-/Workflow-Automatisierung
Quiz
SCORM-Compliance
Self-Service Content Curation
Self-Service Portal
Soziales Lernen
Störfallmanagement
Synchrones Lernen
Test-Planung
Tests/Bewertungen
Textbearbeitung
Trainingsmanagement
Trainingsverwaltung
Umfragen & Feedback
Virtueller Klassenraum
Volltextsuche
Werkzeuge zur Zusammenarbeit
Wirtschaftsprüfung-Management
Wissensbasis-Management
Zeitliche Begrenzung
Zertifizierung und Lizenzierung
Zertifizierung-Management
Zufälligkeitsanordnung
Zugriffskontrollen / Berechtigungen
Rae M.
Learning Architect in Kanada
Verifizierter Nutzer auf LinkedIn
Elektrische/elektronische Fertigung, 51-200 Mitarbeiter
Verwendete die Software für: 1-5 Monate
Outstanding LMS
Kommentare: We did not have an LMS at CoolIT when I started. After looking over a number of solutions, we came down to three top contenders. Upon meeting with the team at SkyPrep, weighing the cost vs benefit, and the consistent professionalism of the SkyPrep team, our choice became easy. The SkyPrep team are open to partnering and very helpful when I need some assistance or advice on the best way to complete a task. Both myself and the HR Manager are thrilled with our choice.
Vorteile:
SkyPrep has a number of features that has made my job as the one person learning team easier. I love the dashboard that my participants see and how simple/user friendly it is for them. The ease to add courses, materials and create learning paths has been a wonder. The ability to create our own custom email templates, landing page and branding has made the LMS our own rather than appearing to be from a third party. Finally, it's awesome that my learners can access the LMS via their phone, laptop or desktop. It is helping us create a true learning culture here at our companyl.
Nachteile:
I would like the reporting to be a bit more robust and friendly. I can get what I need, but I need to do some work for it. The only other thing I would like is when I'm needing to check on a learner's progress and pop into their account, when I go to switch back to my admin account, it doesn't bring me back to the screen I was working on before I logged into the user. Both things are small, and easily worked around.
In Betracht gezogene Alternativen: Adobe Captivate Prime und Docebo
Gründe für den Wechsel zu SkyPrep: SkyPrep simply offers significant value vs the cost of the product. Additionally, their support is second to none.
Jennifer A.
Director of Learning and Organizational Development in USA
Non-Profit-Organisation Management, 1.001-5.000 Mitarbeiter
Verwendete die Software für: Mehr als 1 Jahr
SkyPrep meets all our needs...and goes BEYOND!
Kommentare: Skyprep is excellent to work with and provide great customer service. We appreciate their efforts to evolve and update their features. If I had to choose another LMS all over again, I would choose SkyPrep again!
Vorteile:
The software is quite easy to learn/use and helps our team work more efficiently in delivering, tracking, and reporting on trainings. The help feature provides excellent resources for learning and navigating the system (directions, pictures, and links to other resources). The content developer is excellent for categorizing the courses and is very user friendly. The amount of storage provides the capability to store everything in one location. Administrators can make updates to the LMS without having to submit request to SkyPrep or our company's IT department. Our IT department is completely circumvented with this platform. The help desk is quick to get back with us when a ticket is submitted, and the support is excellent and consistent with very little wait time. They are continuously improving their services and features, as well as provide quick updates and customizations.
Nachteile:
Other than a few extra clicks when navigating to and through trainings, nothing. The program works consistently and the LMS performs every time. If you encounter any unexpected limitation, all you need to do is call SkyPrep and their team will explain possible solutions or work through the limitation to create a new solution.
In Betracht gezogene Alternativen: Lessonly, LMS365, Accord LMS, TalentLMS und SAP Litmos
Gründe für den Wechsel zu SkyPrep: Combination of cost, excellent features, ease of use, API allows for our own customization, and their excellent customer service.
Christie H.
Director, Training in USA
Krankenhausversorgung & Gesundheitswesen, 51-200 Mitarbeiter
Verwendete die Software für: 6-12 Monate
SkyPrep
Vorteile:
SkyPrep is an easy to use platform. The Customer success leader, [SENSITIVE CONTENT HIDDEN], is excellent. He is very helpful. The features that make it easy to use are the course upload and adding groups. Learning paths are easy to set up as well.
Nachteile:
The reporting functions could be improved upon. Having an integrated system with an HRIS would be helpful, especially as my organization grows. I have used LMS systems in the past that are leaders in the industry. SkyPrep still has a ways to go with all of the functionality of the more well established systems, but the price and customer service is a plus.
Veronica T.
LMS Administrator in USA
Krankenhausversorgung & Gesundheitswesen, 201-500 Mitarbeiter
Verwendete die Software für: Mehr als 2 Jahre
Great system, great customer support, overall one of the easiest LMS to get up and running
Kommentare: Overall SkyPrep is an easy tool to work with and navigate. It provides an ease of conducting training alongside a great team of customer support for any issue resolution or system enhancements.
Vorteile:
The customer support for SkyPrep is by far the best experience I have had with any other vendor. The system itself is very intuitive and easy to understand without training. The end user and administrator view are both easy to work with.
Nachteile:
The reporting feature does not provide all the data that is available in the system. There are occasional enhancements or customization that has been completed but it would be nice to have more control over the advanced reports and what data you want to include in each report.
Wesley H.
Learning & Development Supervisor in USA
Versorgungsunternehmen, 201-500 Mitarbeiter
Verwendete die Software für: Mehr als 1 Jahr
User-friendly LMS
Kommentare: Overall SkyPrep has allowed our company to deliver training more easily to our entire company. The utility industry has a growing number of compliance training that every employee has to complete. Without SkyPrep, we would not be able to deliver training efficiently to meet deadlines.
Vorteile:
When SkyPrep says they are user-friendly, they mean it. SkyPrep offers users simple options to navigate through the platform with a visual interface that eliminates the clutter that text can bring. Our users are also able upload and submit their own certifications which helps them have more control over their learning profile. As administrators we like how easily we can design and deliver online courses in the platform. SkyPrep gives the option to draw from several types of media and various media sources to build a course. We very easily created groups in the platform to deliver custom content through the platform along with company-wide training initiatives which we can analyze through generating a number of reports. Finally, it is very easy to customize the platform for branding. When our users log in to SkyPrep, they feel ownership because they see our logo and colors.
Nachteile:
SkyPrep is geared to make the online learning experience smooth, which it does very well. The instructor-led courses are a little more cumbersome to schedule, because there is not an option to set recurring courses.
In Betracht gezogene Alternativen: Moodle, NEOGOV und TalentLMS
Warum SkyPrep gewählt wurde: Halogen did not allow us to upload custom content to its platform if it was not in SCORM format, which limited our department and the avenues through which we delivered training.
Gründe für den Wechsel zu SkyPrep: SkyPrep had the right balance of customer support, dynamic/user-friendly platform, and price for what we needed to deliver learning to our 350+ employees.